Post by Chicago Astronomer Joe on Feb 15, 2016 13:32:53 GMT -6




The Chicago Astronomer Kick Off event for the 606 Bloomingdale Trail at Mozart ParkFriday 19 February 2016 6:30 pm to 8:00 pm
The Chicago Astronomer
,
The 606 Bloomingdale Trail
,
Chicago Park District
and the
The Trust for the Public Land
have teamed up and are partners in bringing urban astronomy to the 606 Bloomingdale trail - for all lovers of the sky in the upcoming 2016 observational season at the trail.
To introduce the public to our astronomy program at the trail, we will have a Kick-off Celebration Friday, the 19th of February 2016 at the Mozart Park Field House (2036 N Avers Ave, Chicago, IL 60647) 6:30 to 8:00 pm. This will take place indoors with a meet and greet, light refreshments and a presentation on our schedule of events for the season, current sky highlights and a question and answer session. If skies are clear - a Winter Star Party... enjoying all the great celestial targets of the long cold nights.
The Chicago Astronomer has been granted Residency at the 606 Trail and shall serve as the on-site Astronomer for regular monthly public observation sessions - conducted on the 2nd Friday of each month. We will set-up telescopic equipment at the west end of the trail at Ridgeway Ave, where the elevated observatory site is aptly named "The Exelon Observatory at the Ridgeway Trailhead"...
The Chicago Astronomer crew had a great time there for the Opening Day of the trail last year, sharing views of the Sun and discussing astronomy...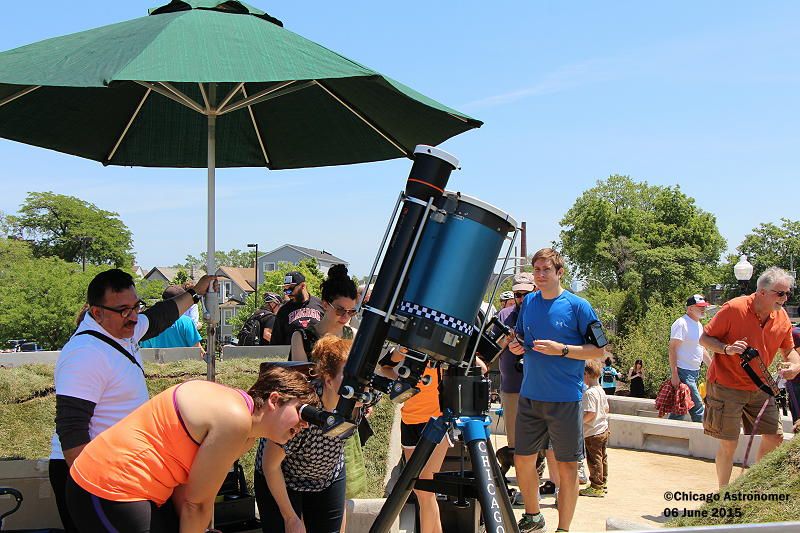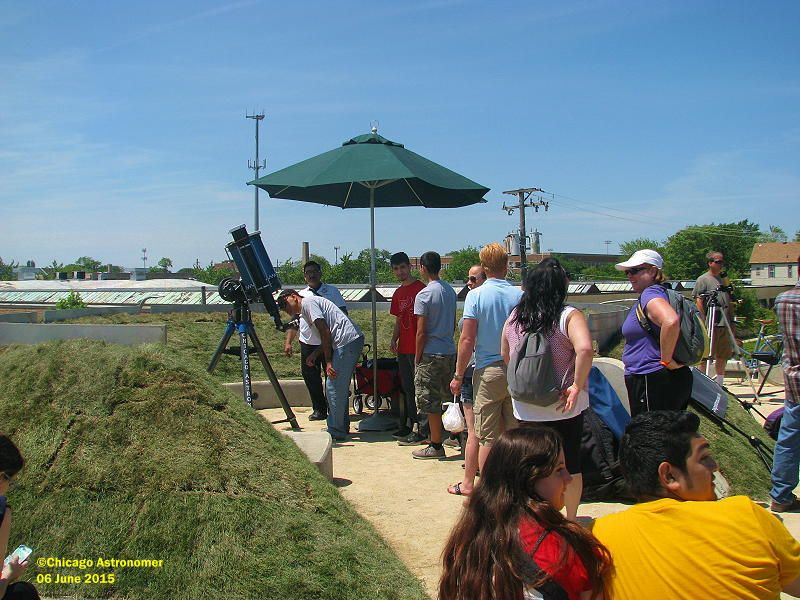 astronomer.proboards.com/thread/5018/public-observation-sessions-june-2015?page=1
...and we anticipate attending to thousands over the 2016 astronomical season at the trail.
On the monthly dates that are threatened by inclement weather, we shall have an indoor sessions at Mozart Park with presentations on: NASA Missions, astronomy highlights, telescope instruction and new cosmological discoveries. All astronomy...all the time!
And.....
We will award a telescope or two in a end of season in a no-cost raffle drawing. Visitors will complete a entry slip during our monthly observation sessions and will be collected. The more times you attend 606 Trail astronomy sessions...the better your chance to win a cool telescope. The Chicago Astronomer will also assist the winner in assembly and usage of the new instrument of science.
Doesn't get any better than that....

Join us on this evening for Astronomers, telescopes and a welcome to share the urban skies with us...

(This is an ongoing partnership of: The Chicago Astronomer, The Chicago Park District, The 606 Bloomingdale Trail and the Trust for the Public Land...

)