Post by Chicago Astronomer Joe on Nov 19, 2015 23:02:28 GMT -6
The Chicago Astronomer @ IHSCA Astronomy Club visits the Indiana Dunes State PArk14 November 2015
The Chicago Astronomer @ IHSCA Astronomy club made a trip out to the Indiana Dunes State Park to enjoy darker skies and take light meter readings in a working adventure together.
I thought that a trip to a darker environment would be great for our collaboration with the Adler Planetarium's "Hack Day" event - diving into light pollution education/awareness and experience what a sky somewhat clear of glare would look like...and compare with sky under urban lighting. The astro crew jumped on the idea and was in 100%. The Adler procured a bus for us and we were on our way to Indiana.
The crew gathered in our school lobby Saturday afternoon at 4:00 pm and we collected the permission slips, emergency numbers, took a head count and we were ready to go...
Jazzy with our mascot waits till we are ready...
Camila, our club secretary was diligent in keeping records and taking a head count. All together, we had 32 individuals going along on the bus, with several other Astronomer associates meeting us there on-site at the Dunes...
After a hour and one half bus ride, we arrive at our destination, ready for some Chicago Astronomer action. We step off the bus, and are immediately overwhelmed at a star filled sky...
A few of the club members were so overtaken with this rarely seen open sky, that tears welled up. Others from distant lands remembered how star filled their skies were and took a few private moments to relish in it all. I too just had a few quiet moments to absorb it all in in this rare opportunity to see stars horizon to horizon...
We take a walk to the lakefront and gave across the waters to view Chicago and the light pollution glare that has stolen the stars from our skies. The City's skyscrapers manage to peek over the horizon 45 miles away...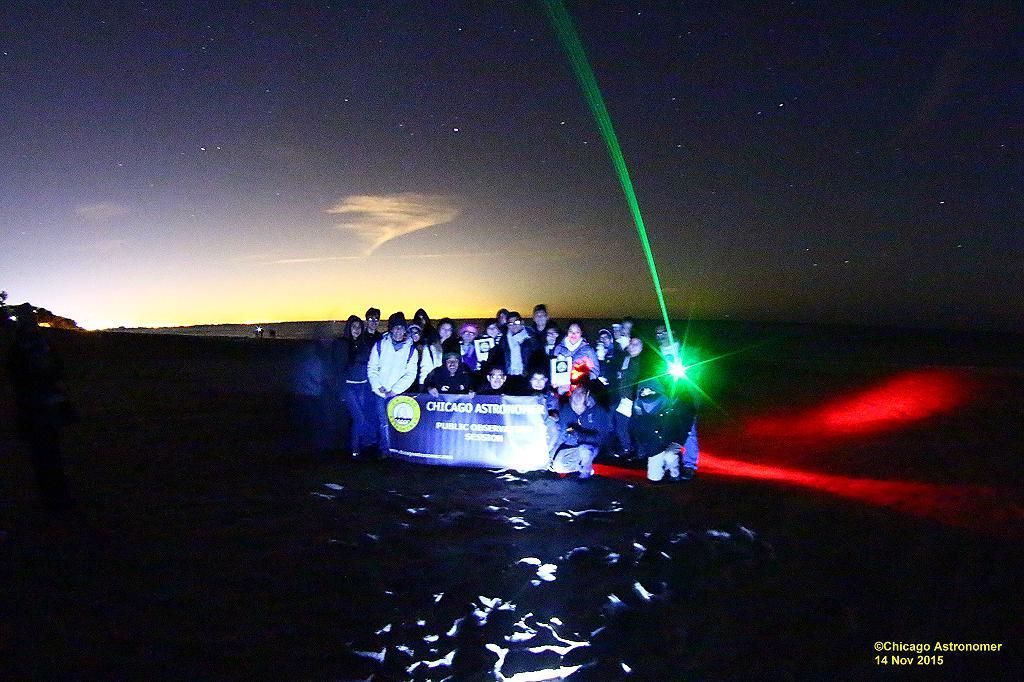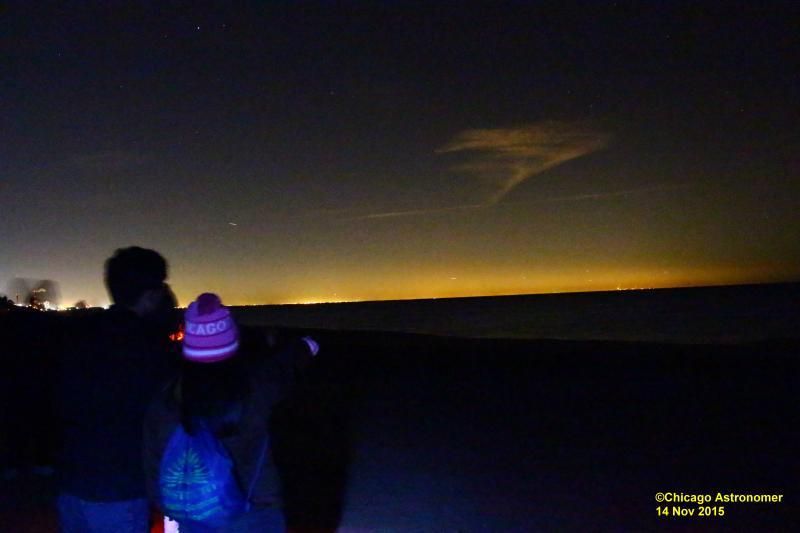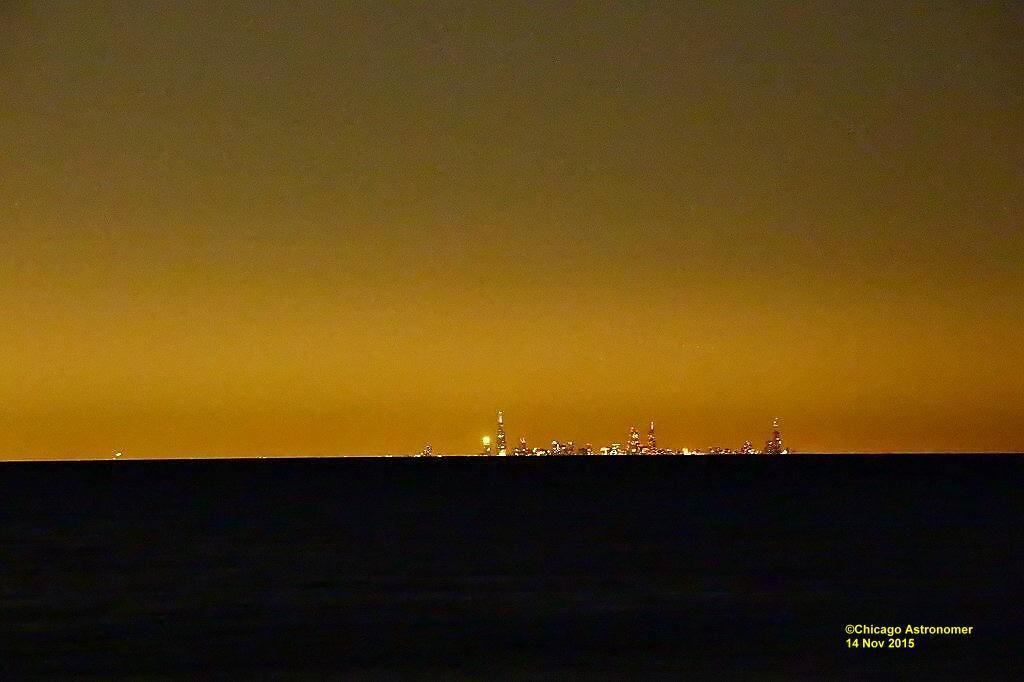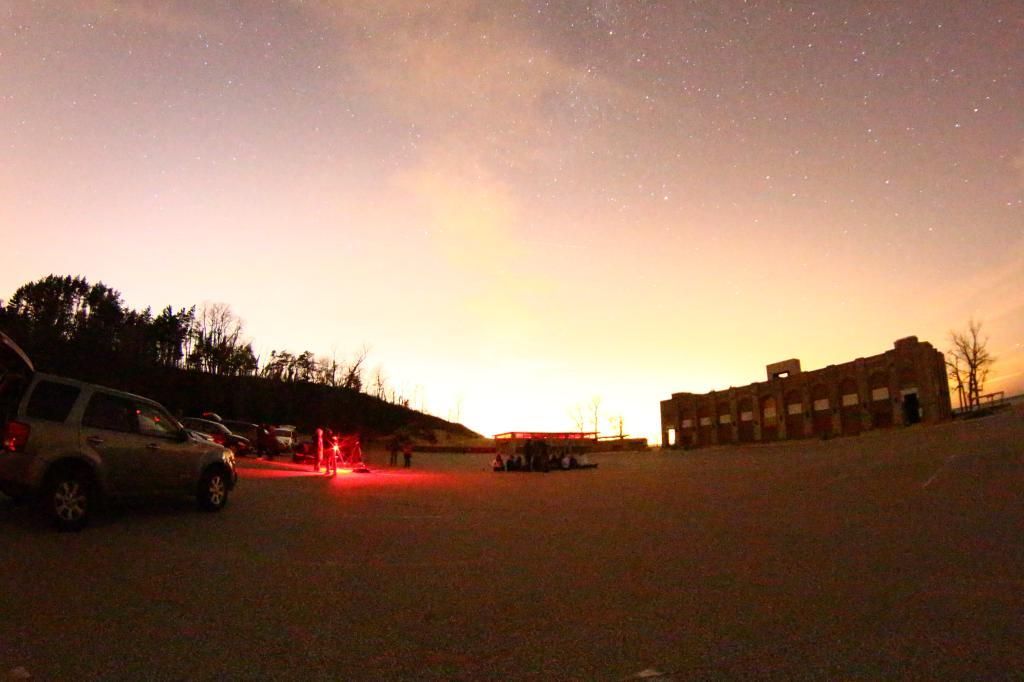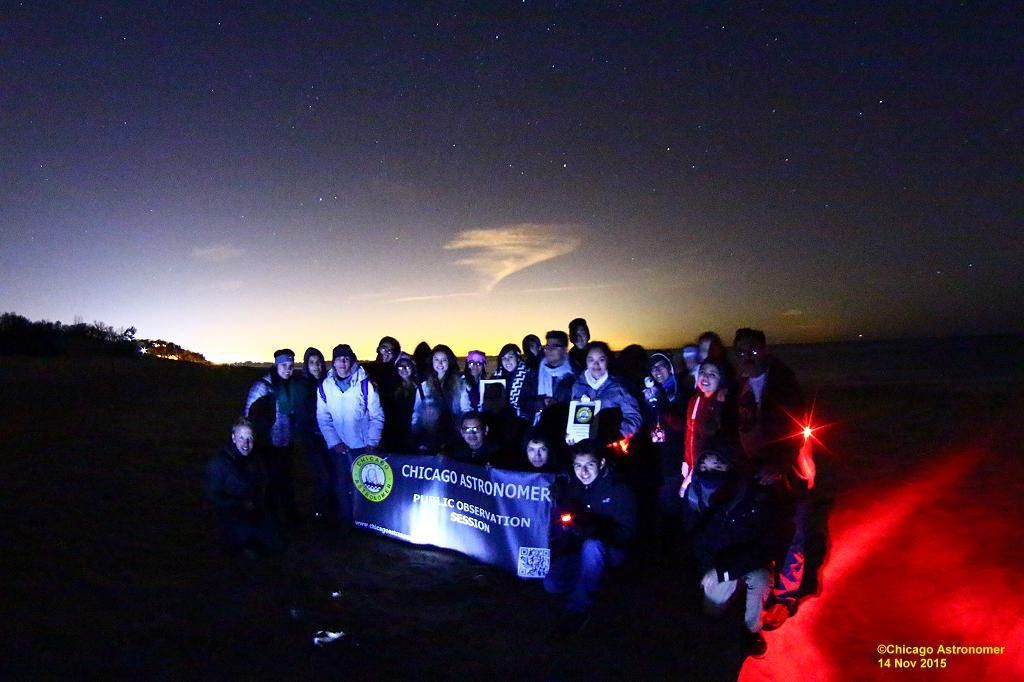 I had fellow Astronomers join us with telescopes in Indiana and share the late fall celestial targets with the club members and were spread across the parking lot - waiting for us to arrive and ready for an evening of astronomy...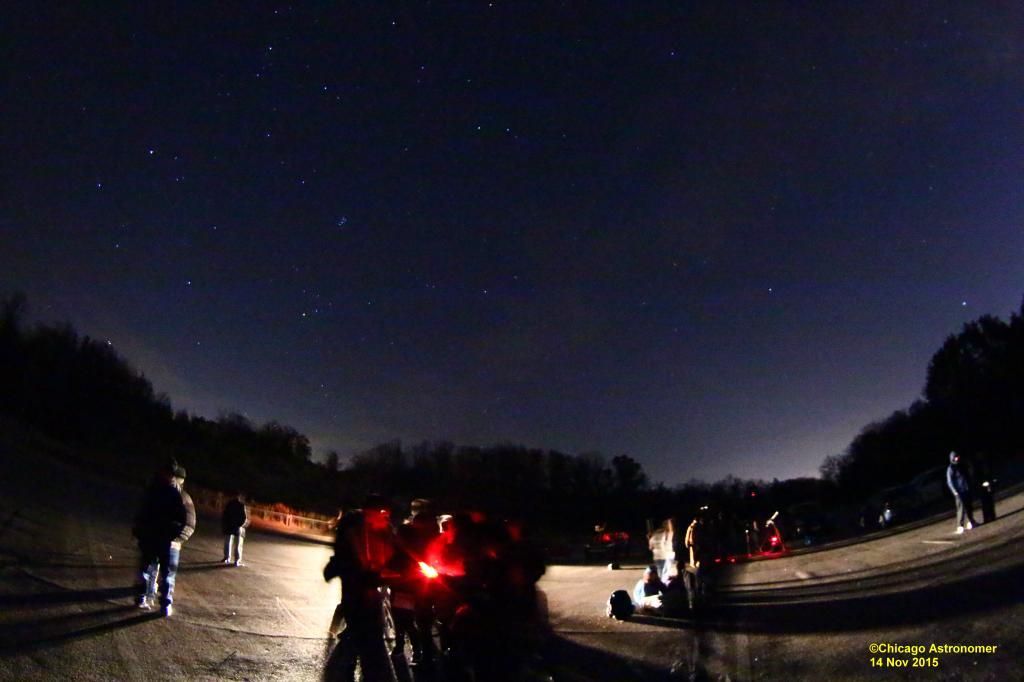 Larry Silvestri, who has been battling the light Pollution successfully, was our host for this session..
Ken Plecki with his monster dob...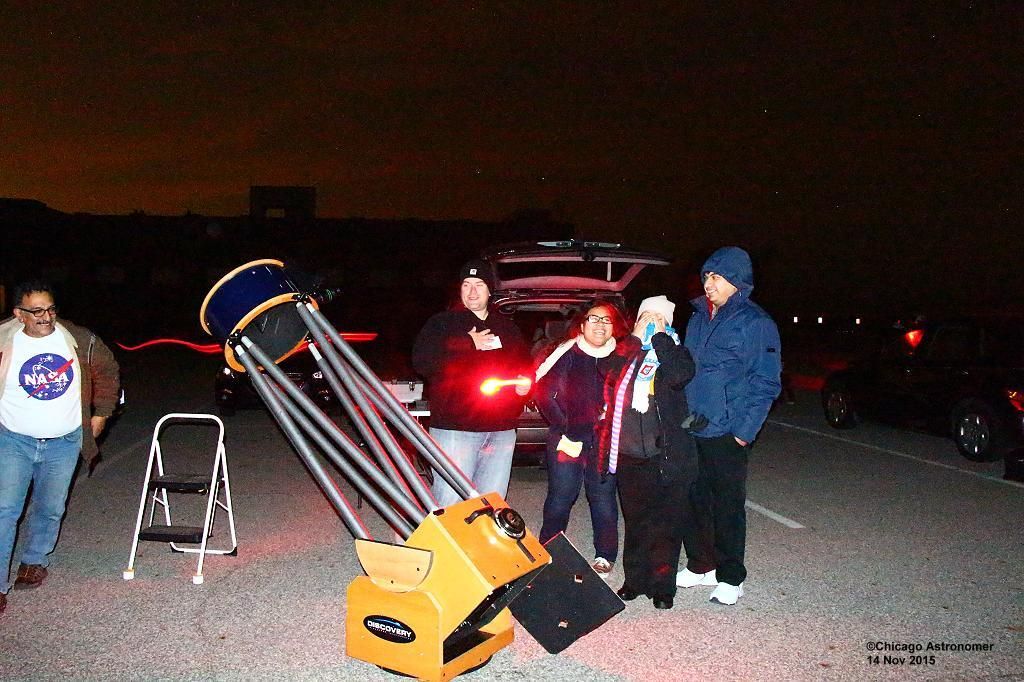 Paulie Christman and his trusty dob...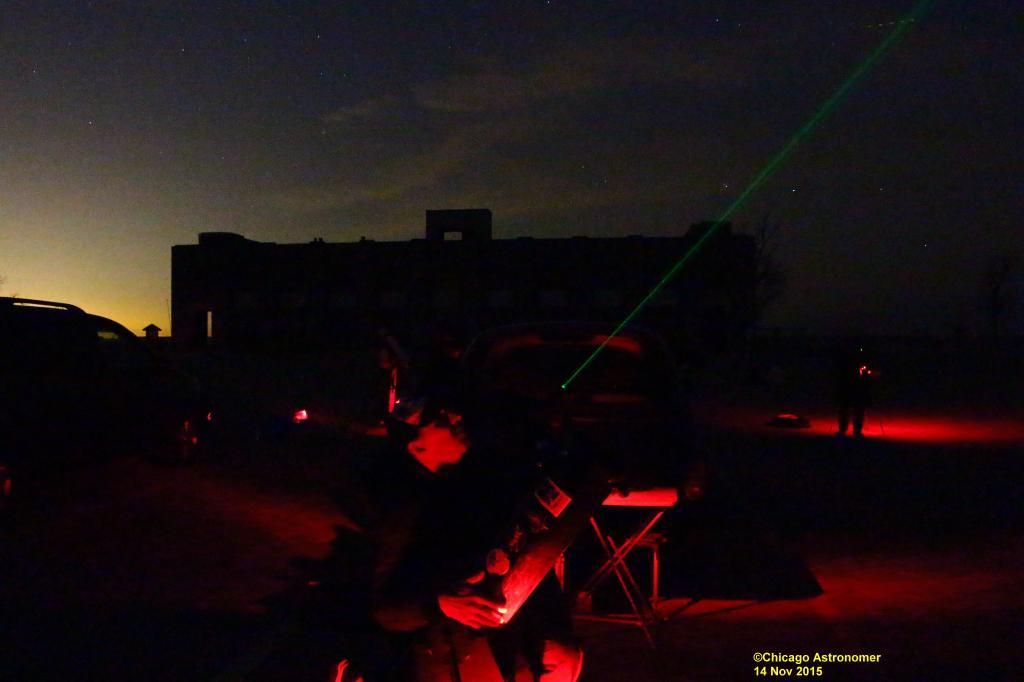 John Napoletano and his 5" Nexstar SCT with Linda Saucedo and her 4" Vixen Refractor...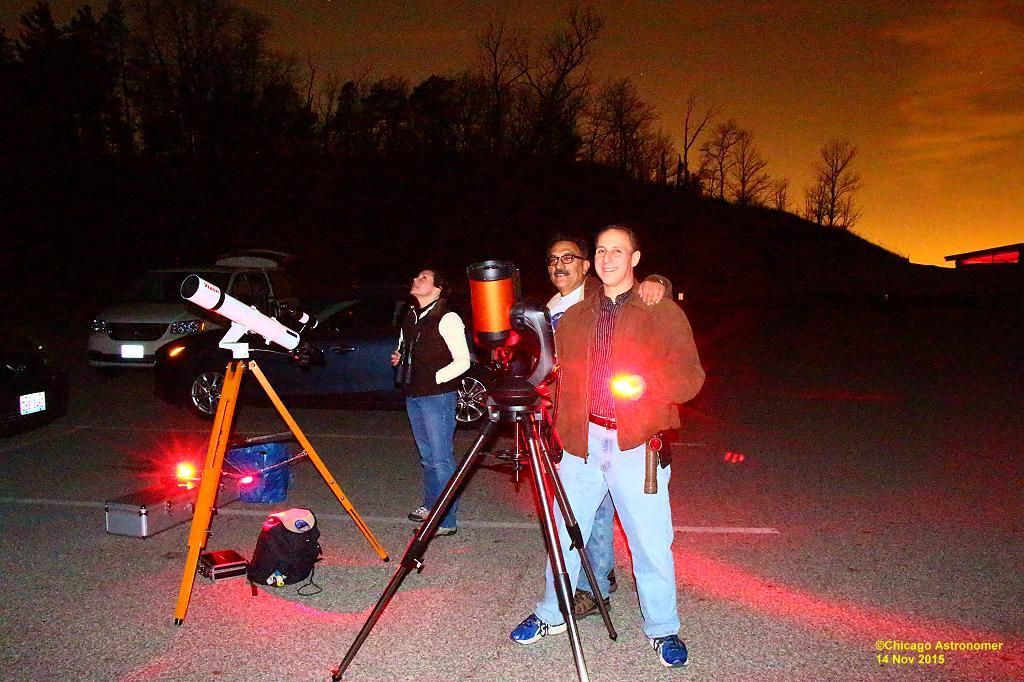 Tom Kirke and Carlos Flores also on site with telescopes and instruction...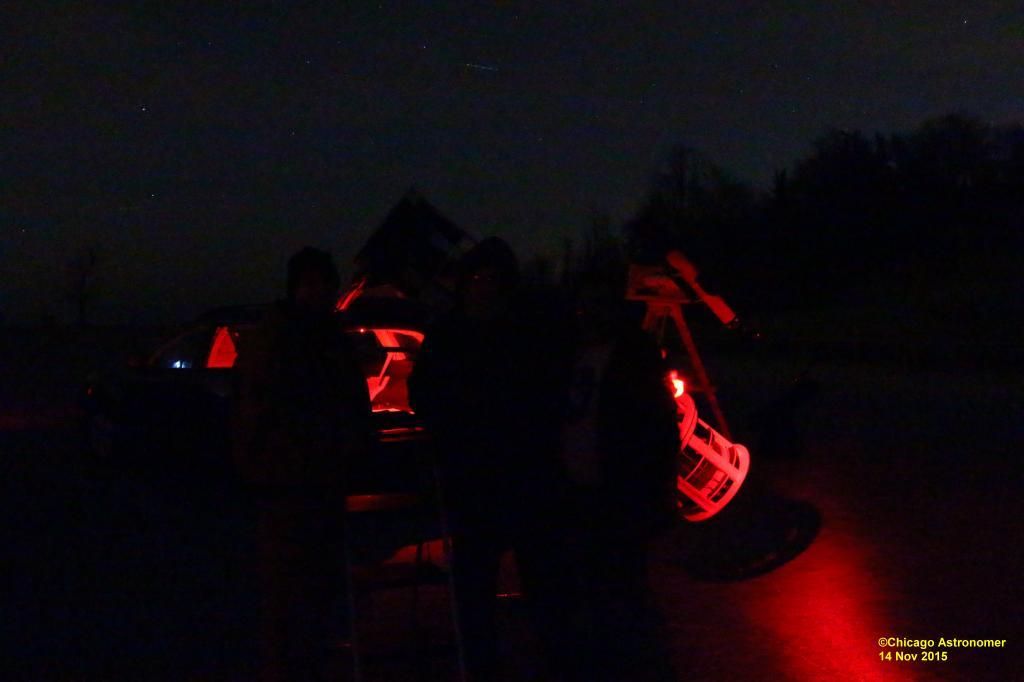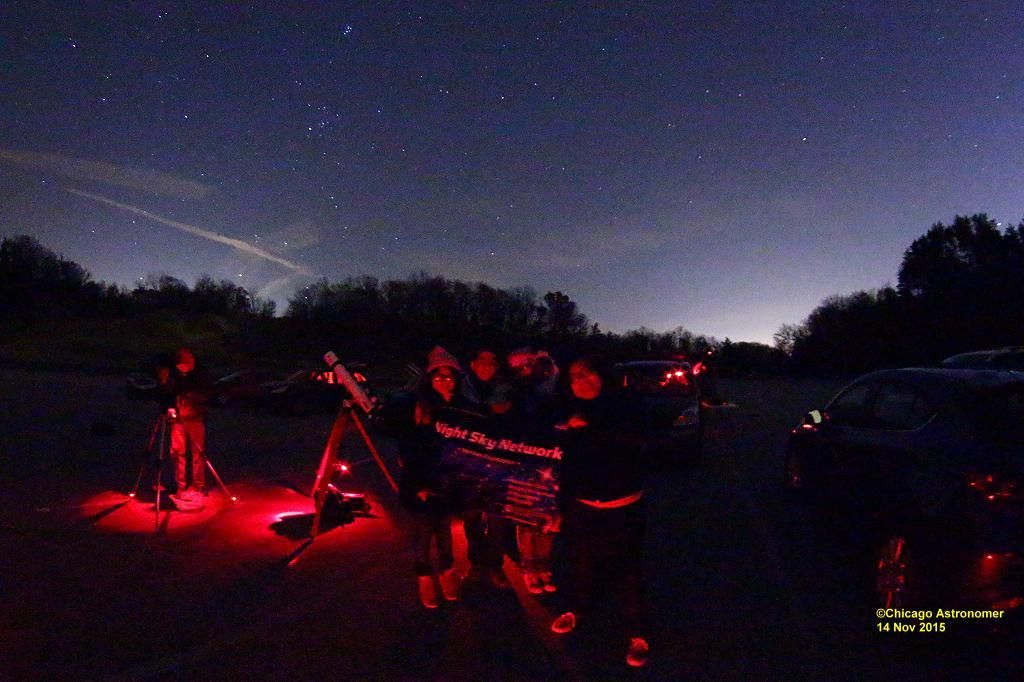 Binoculars were great under these sky conditions, using the 15x70 binocs...stars by the thousands...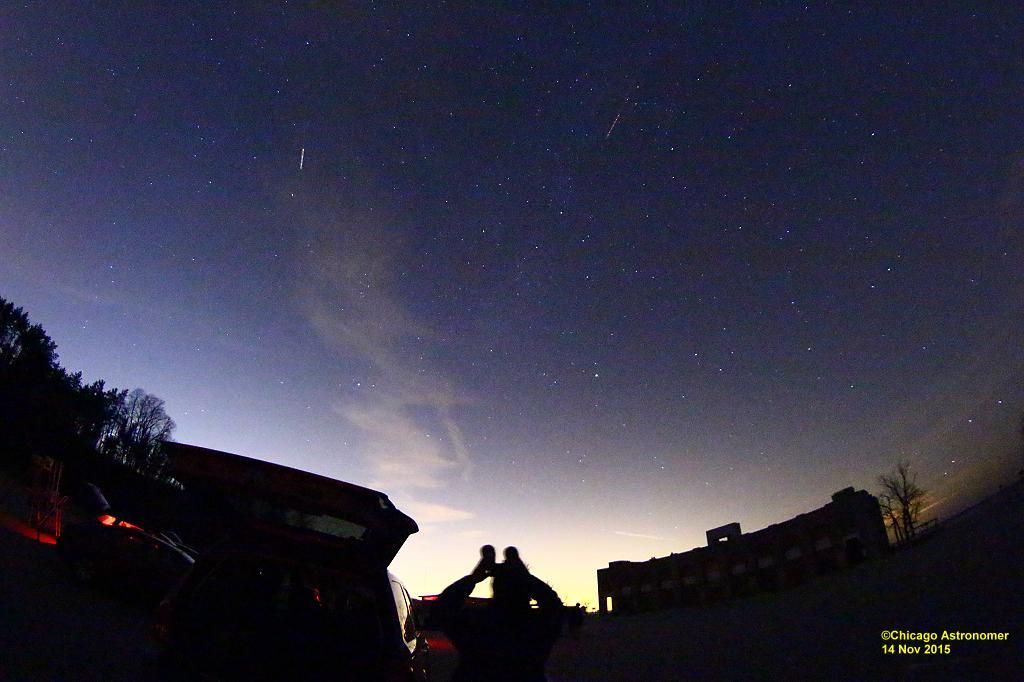 After the members had the opportunity to view through telescopes, chat with Astronomers and enjoy the darker sky, it was time to work and take meter readings with the Adler provided "Quality Sky Meters". I had them take readings from various degrees in elevation and azimuth positions as our Secretary jotted down the data...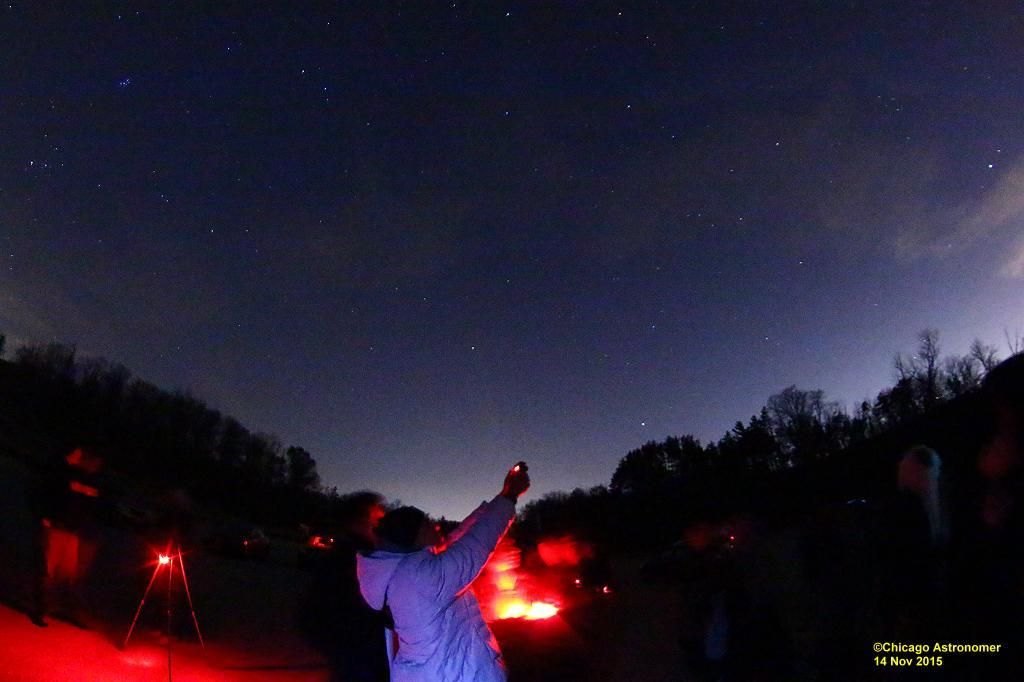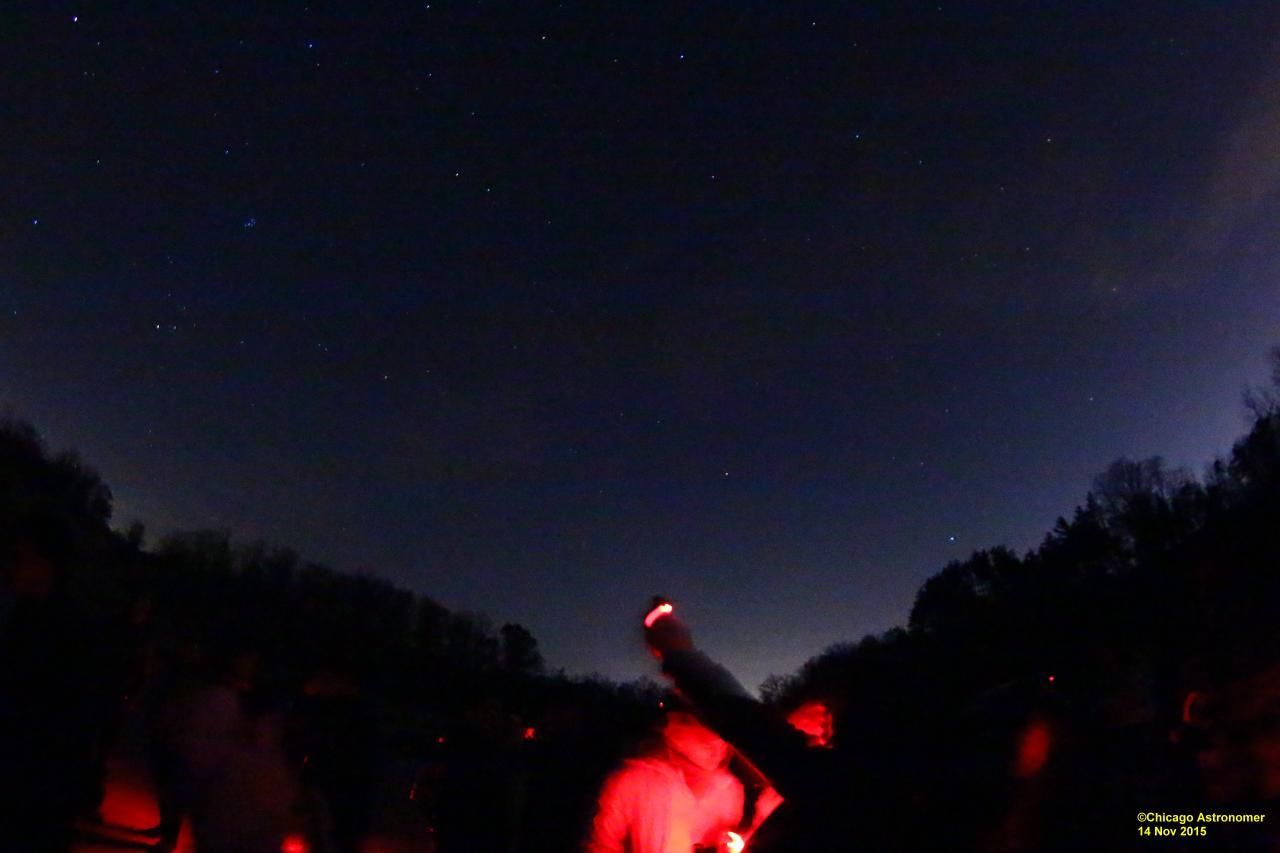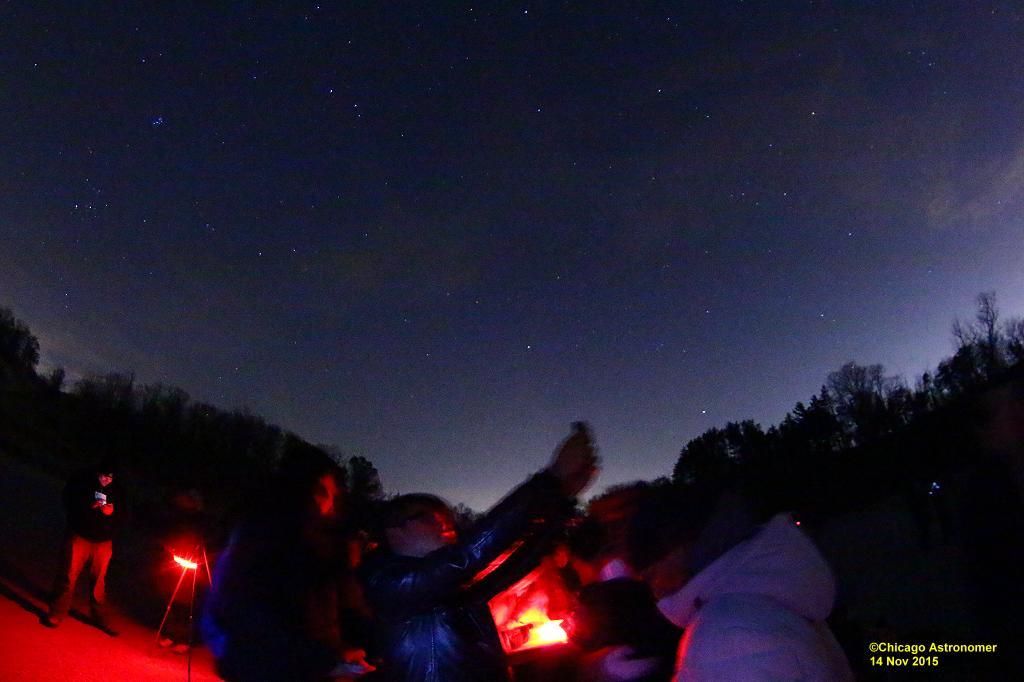 The Chicago Astronomer organization is part of NASA's "Night Sky Network" of active astronomy organizations...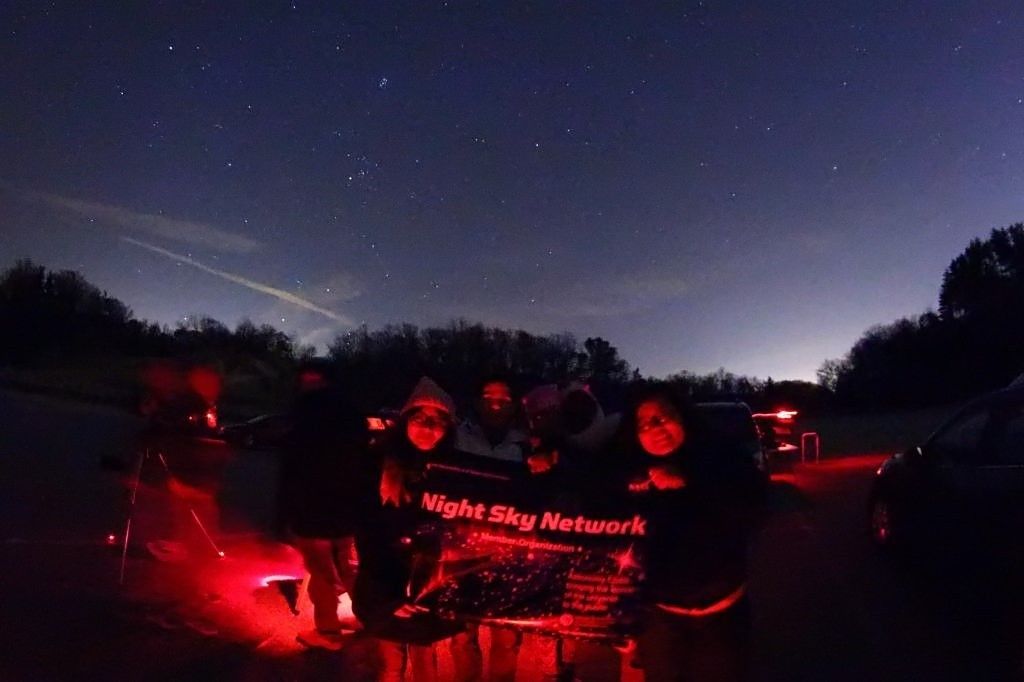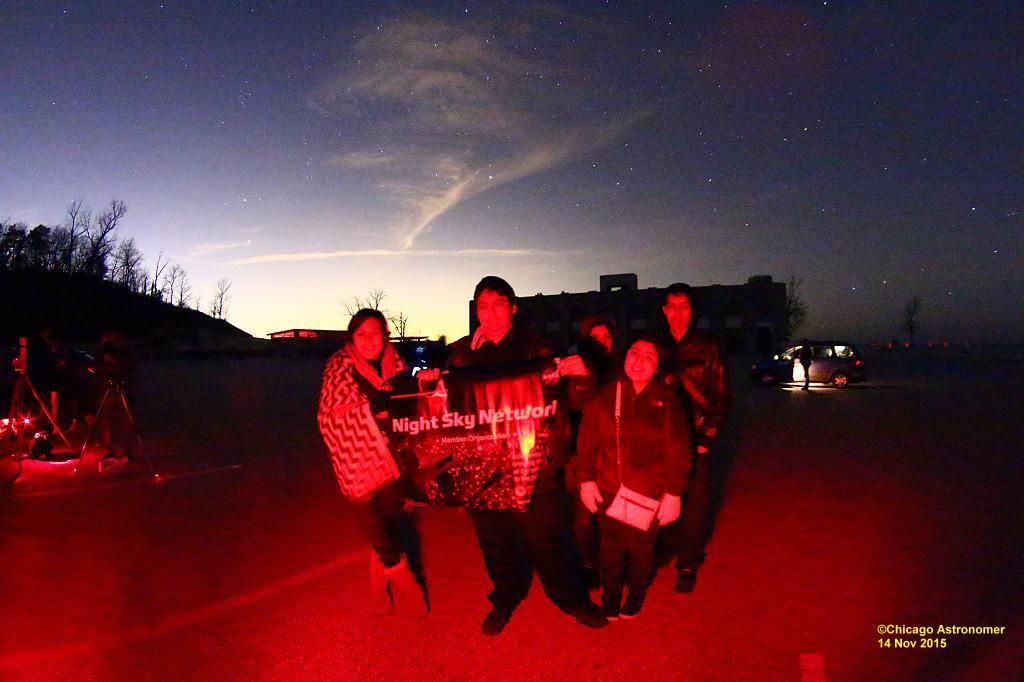 I had little time to take decent astro pics, but fellow Astronomer Carlos did take some great ones...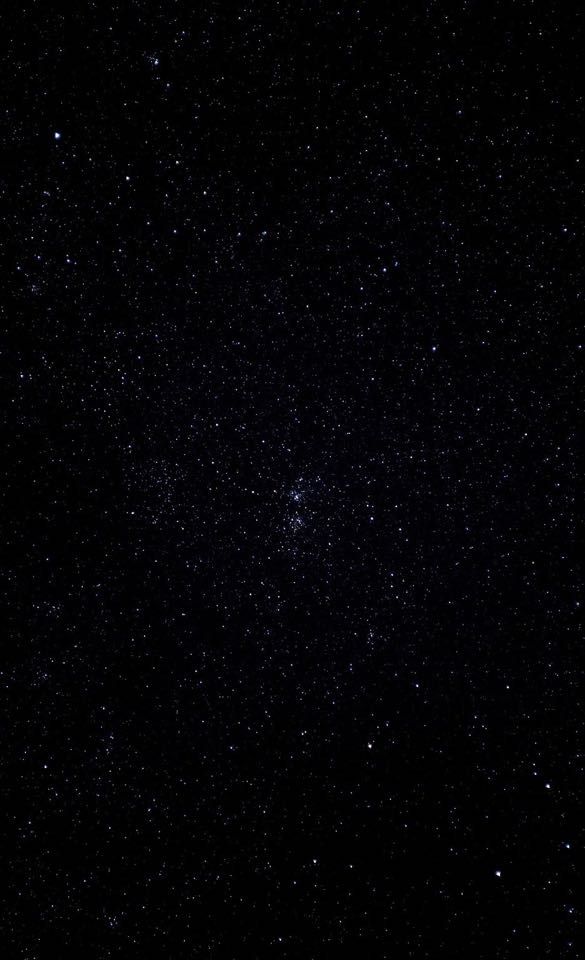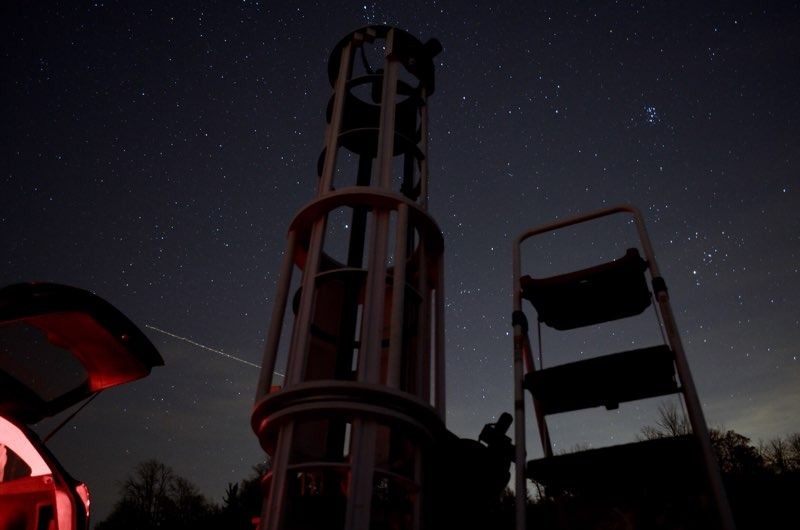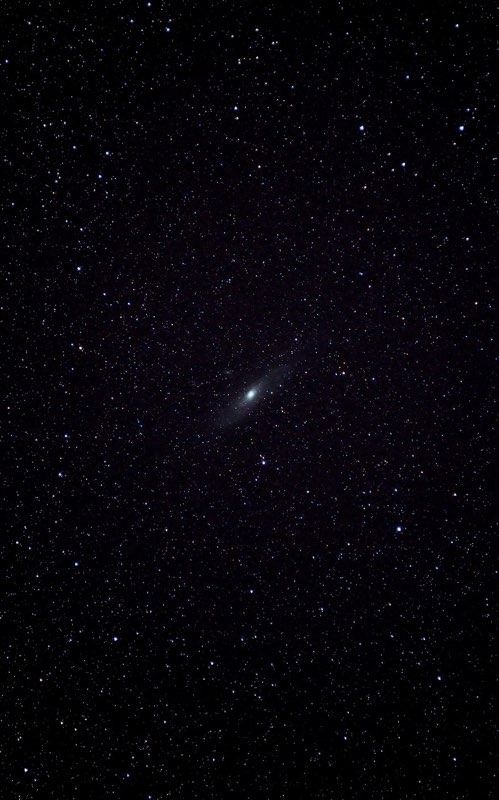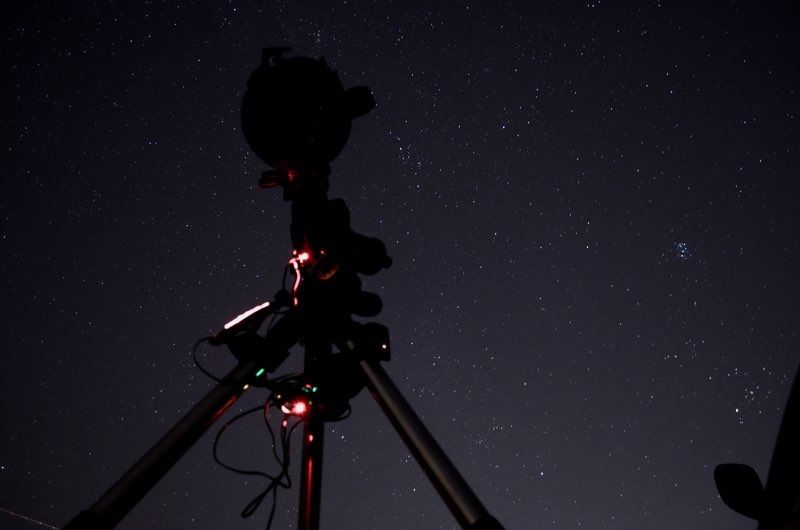 After our work was done, most of the members just wanted to sit/lay under the stars and look up and take it all in before we had to return
After 2 1/2 hours on-site, we take a last whole group shot, (Astronomers & Club Members), before we board the bus back to Chicago...with the glare dome of the city behind us, 45 miles away..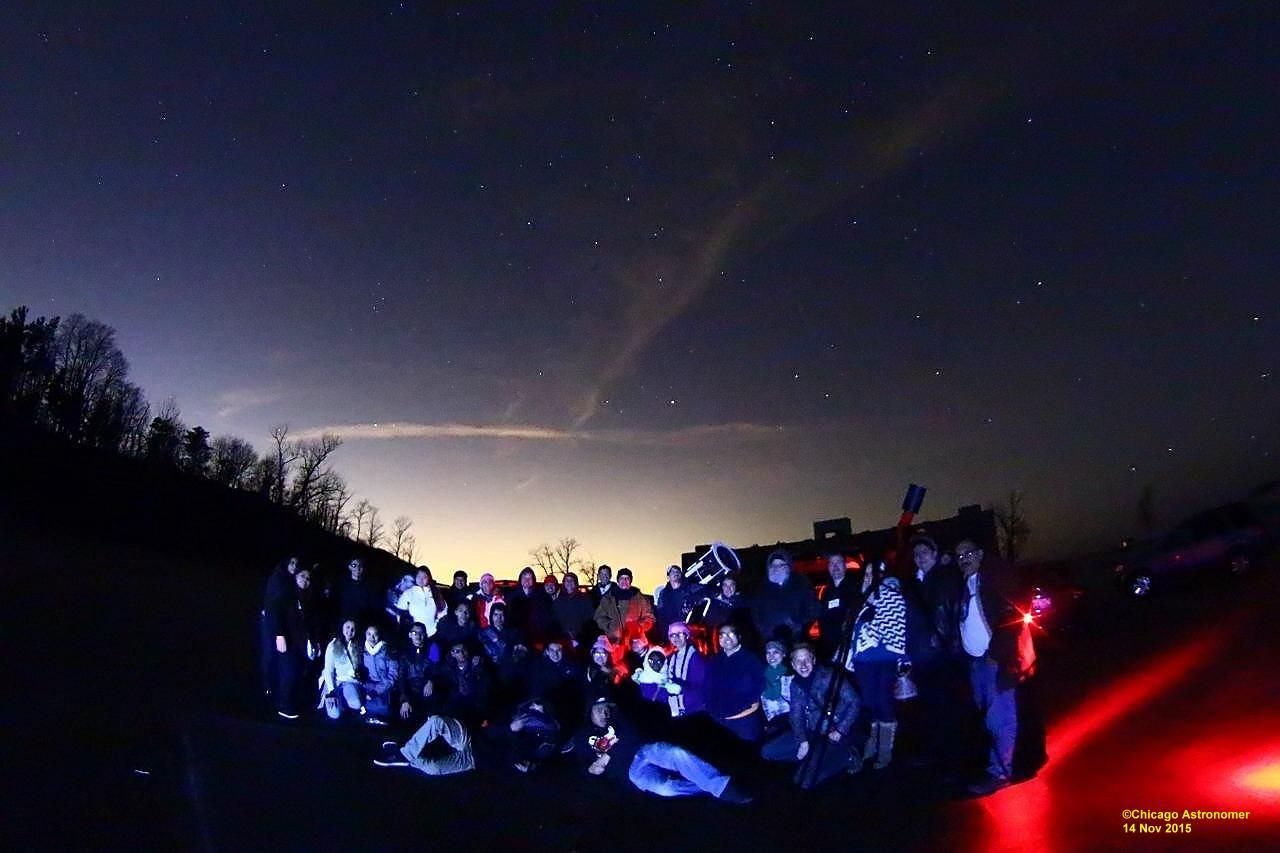 The crew makes a pit stop at a local burger joint on the way home...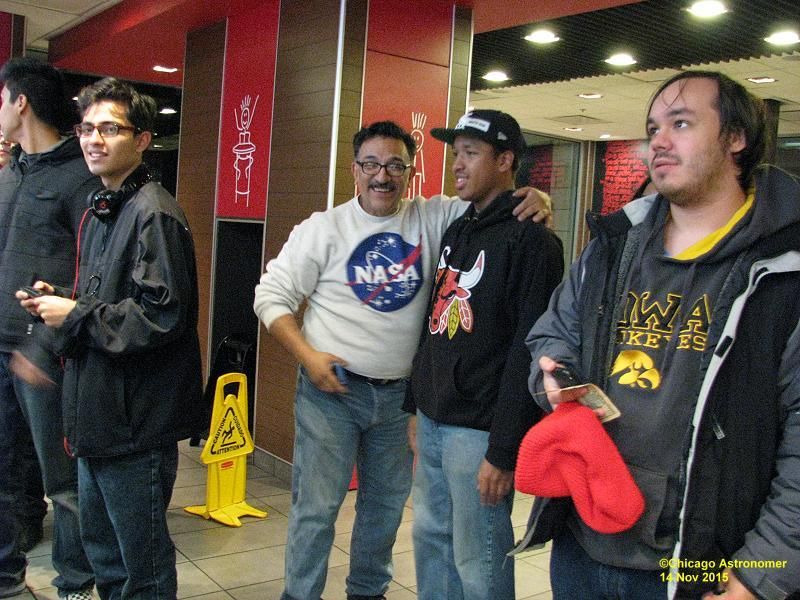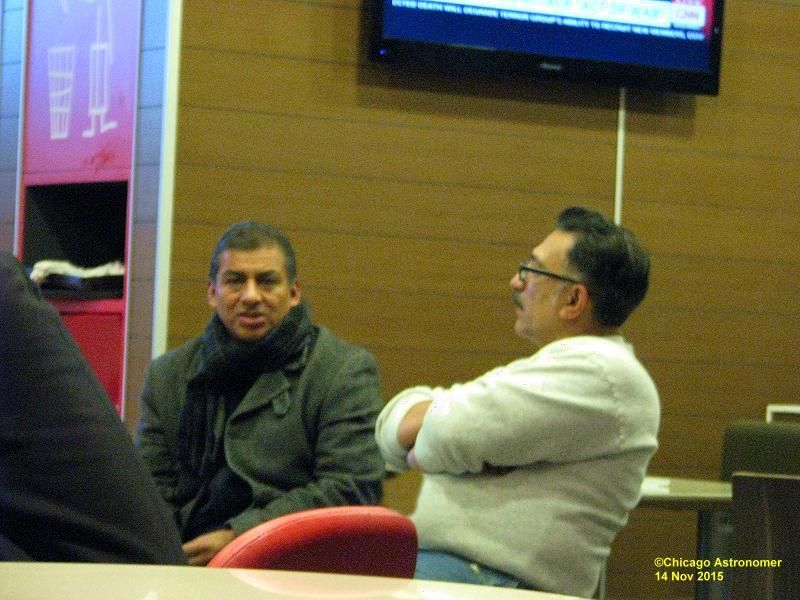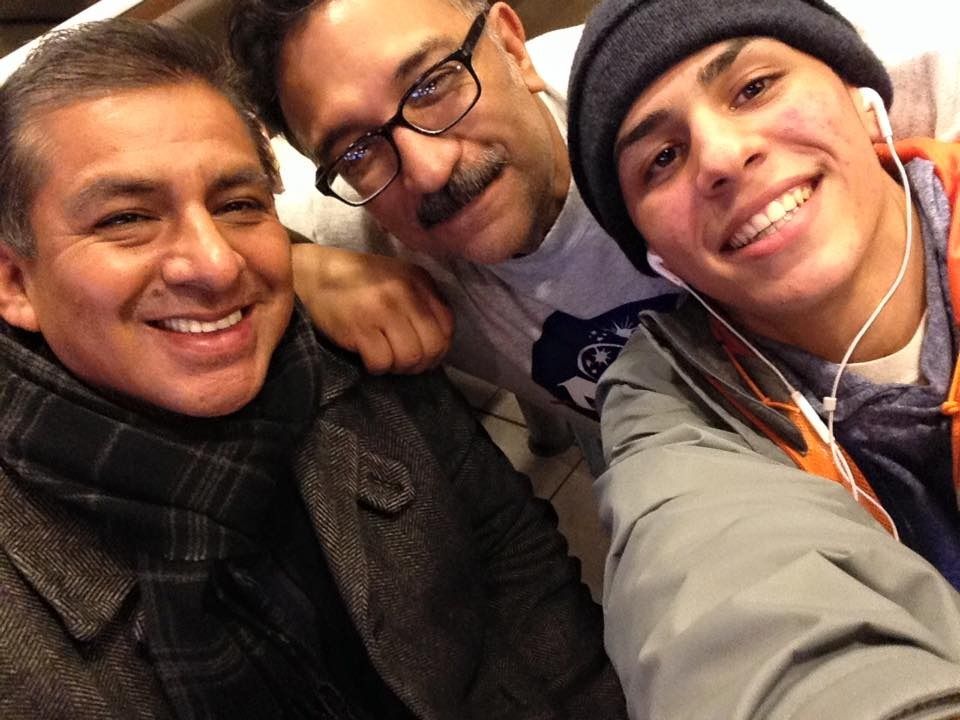 Selfie shot with Kevin Flores, our Astronomy Club President...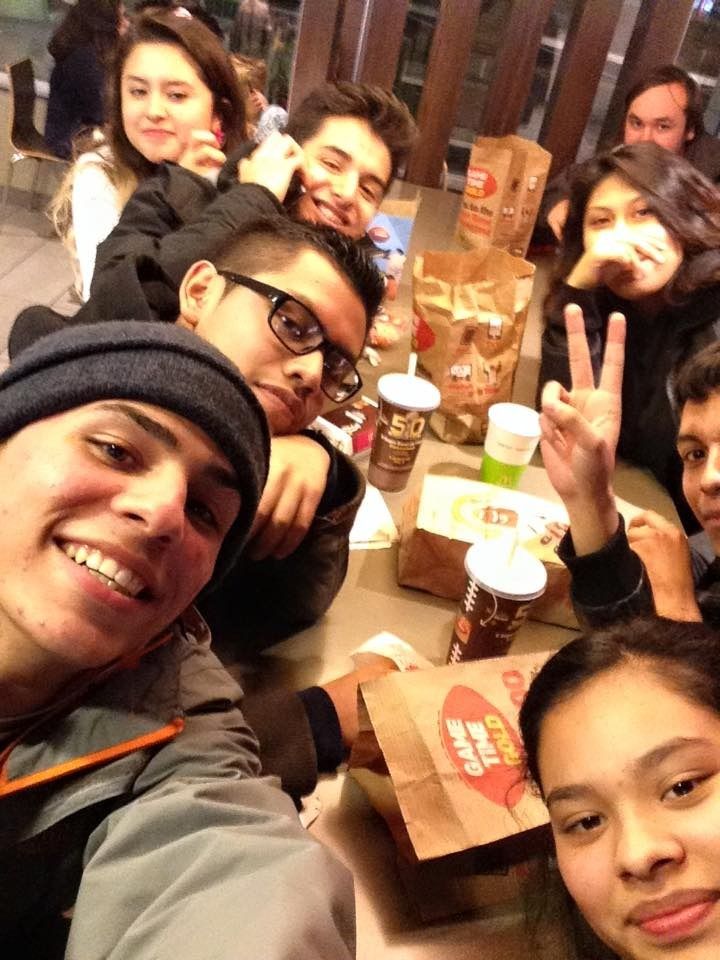 We had ISHCA Physics teacher Eli Leon join us on this trip and he enjoyed himself very much and will work with us with various classroom projects soon. And we were also joined by an IDPL Administrator Stephen and his son...very cool.
We return back to the city and our school at 11:30 pm and go through a debriefing. "Take a look up now and tell me what you see" I instruct the club members to do...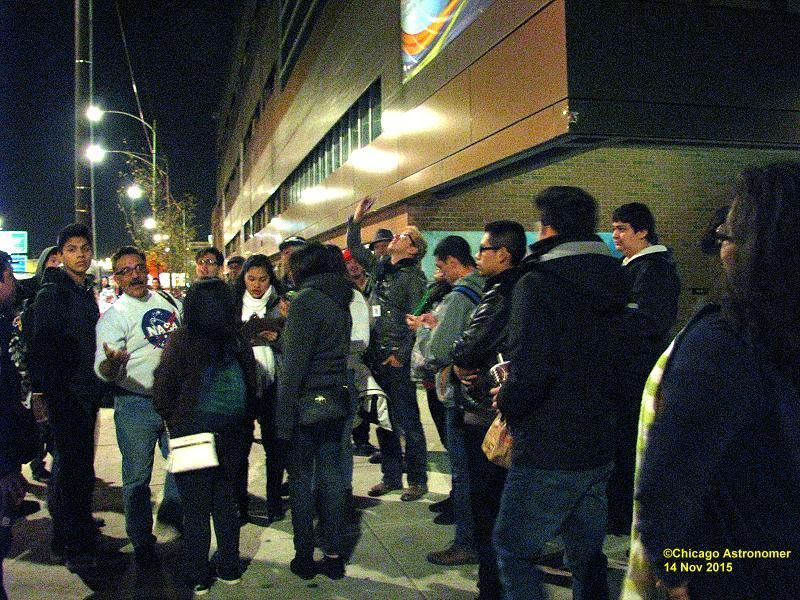 We took a single reading just outside of our school to quickly compare numbers...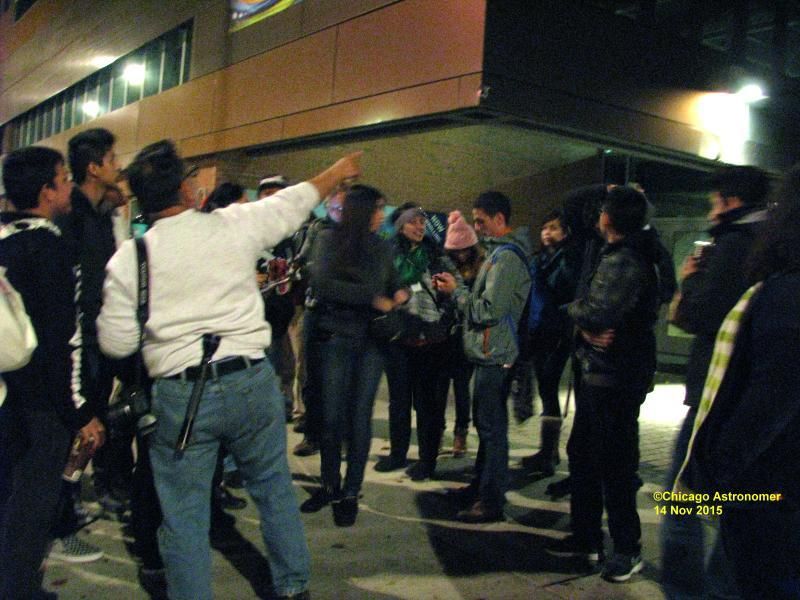 We quickly went around and did a quick evaluation on our trip and all had a blast, expressing their enjoyment of a darker sky, telescope viewings and just being away from the city glare. A great special learning experience for the crew...and me too...

Here is the raw data collected from our trip...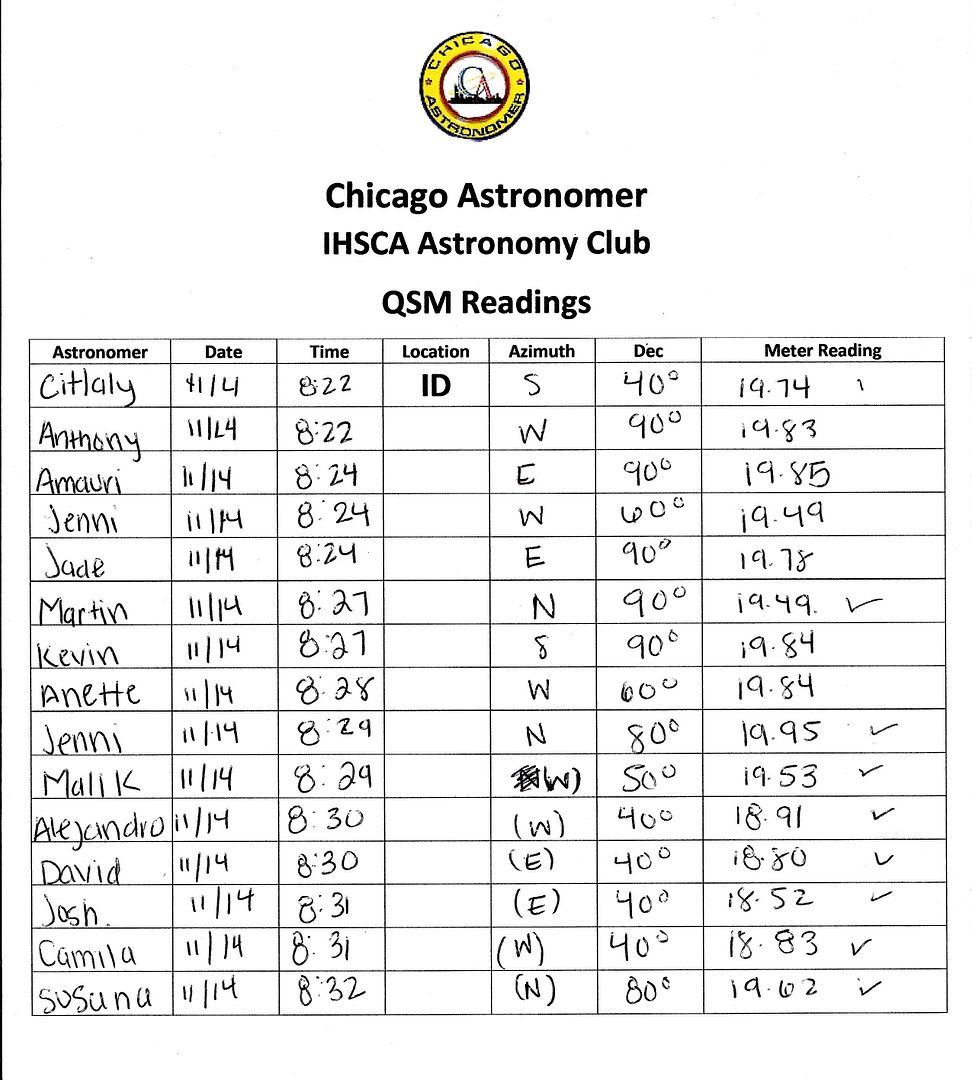 ...and the single meter reading when we returned...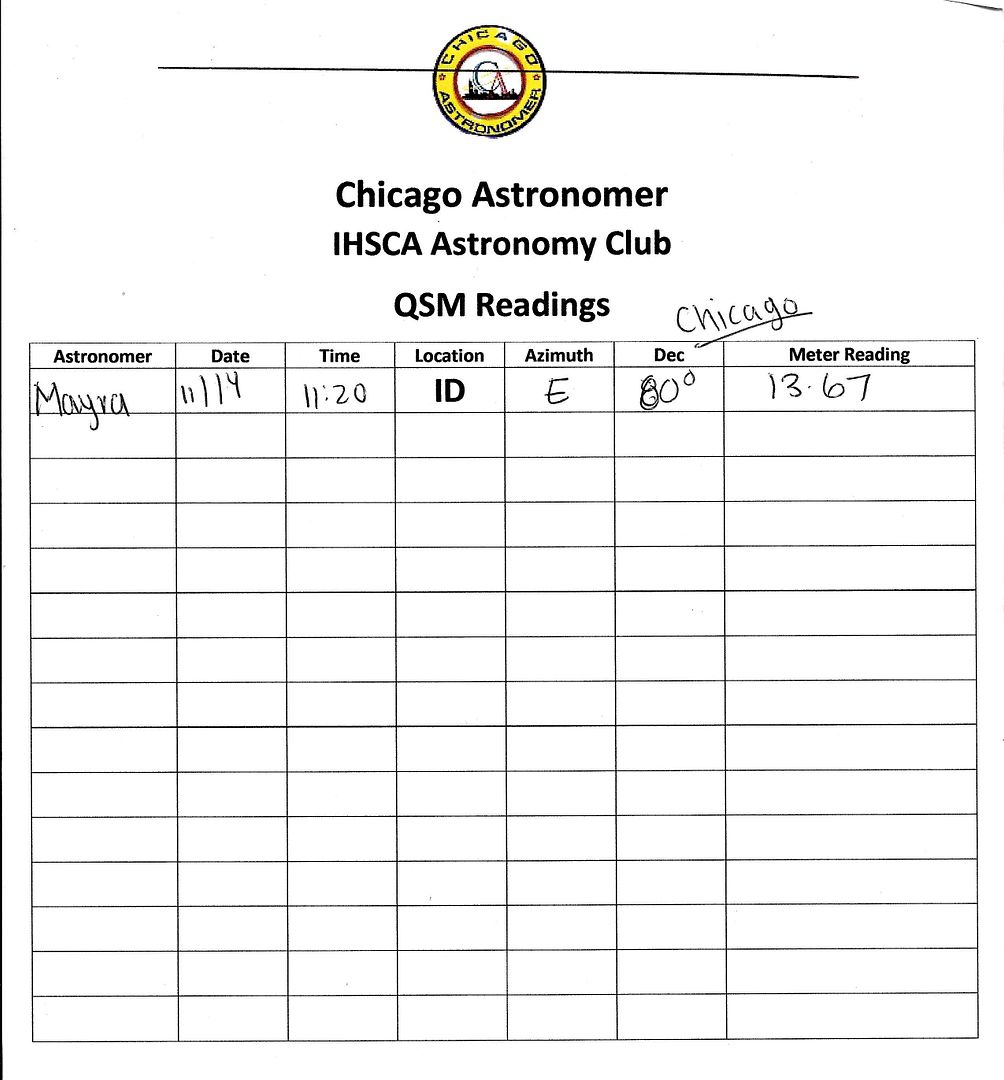 Lower numbers = worse conditions/higher numbers = darker skies. And this one reading shows a difference in sky conditions by a factor of three - where we were getting readings in the high 19+ and back in the city in the 13s. We will take further reading around the city in the coming weeks and compile our data.
A shout out thanks to the Adler Planetarium for providing the Quality Sky Meters and the buses for our fact finding trips. And we still are not done, with plenty of more work to tackle...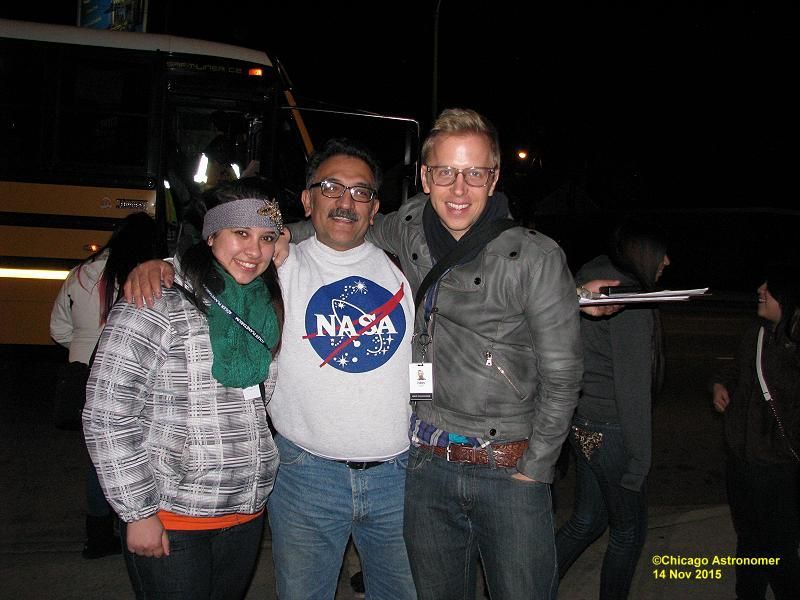 In sharp contrast to what we experiences just a short time ago, the crew only spotted a scant few stars..the rest hidden behind city glare and orange haze. We will review what we have experienced these two days together, with our trip to the Adler and to the Indiana Dunes, prepping for our Light Pollution activities and presentation on January 15 2016.
More on this soon...
But, I am proud of these young Astronomy students...