Post by Chicago Astronomer Joe on Jul 23, 2015 7:58:54 GMT -6
Chicago Astronomer IHSCA Astro Club20 July 2015
This week's Chicago Astronomer IHSCA Astro club meeting discussed a little bit about particle physics at the request of some members. A good example was the new movie "Antman"...
Shrinking down certainly messes with molecules and stuff...especially when the Antman continues down to sub-atomic size....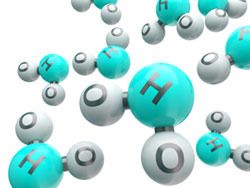 His suit shields him, maintaining his strength and density and we discussed this micro environment and how....could the Antman continue to breathe as he approached the size and beyond the Oxygen molecules and past the atomic structures. He would be too small and the atoms gargantuan in comparison to breathe in. It would be complete darkness and he would be even smaller than the photons to illuminate his new world. I don't know the whole story on the Antman and I'm sure the writers have figured a way around these issues...but on the surface, just ain't gonna work.
One question leads to another and it brought us to Black/Worm hole physics...
Using the Xydis 3-D Black hole model, we explore the theory behind black holes and how it would tear you down into your elementary particles as you got sucked into oblivion - spaghettifying before you do. The worm hole would make a great way to get around time and space constraints and the astronaut demonstrated how to avoid the long trip across space with the shortcut.


We also touched on the new findings of the New Horizons Pluto mission with new images and discoveries as the data drips in from the spacecraft.


And then....we talk aliens.