Post by Chicago Astronomer Joe on Jun 25, 2015 6:24:13 GMT -6
Sunspot viewing with the IHSCA Astro Crew23 June 2015
School ended on the 16th of June for these young adults, but that doesn't mean their interest in astronomy has. After taking a week break, the members, (along with new participants), returned to school on a bright sunny afternoon to continue exploring the cosmos.
I had planned a classroom meeting on the current DAWN mission to the asteroid Ceres and it's mysterious glowing bright spots and the "Pyramid". Along with the upcoming New Horizons Pluto encounter, we had plenty to discuss. But the weather was quite wonderful, with a high pressure system over Chicago...it would be shame not to take advantage of crisp skies to explore the Sun. Setting up the C11 in our school Driveway, the Astro crew had the opportunity to study massive Sunspot grouping AR 2371...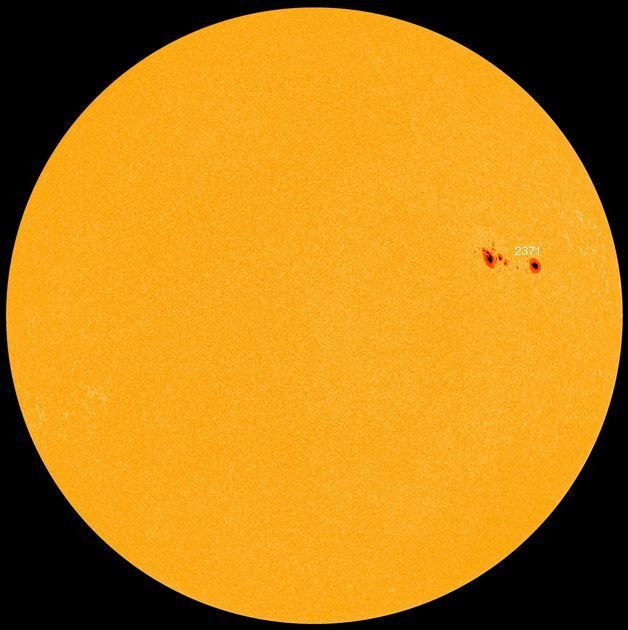 But first, some solar safety procedures to go thru...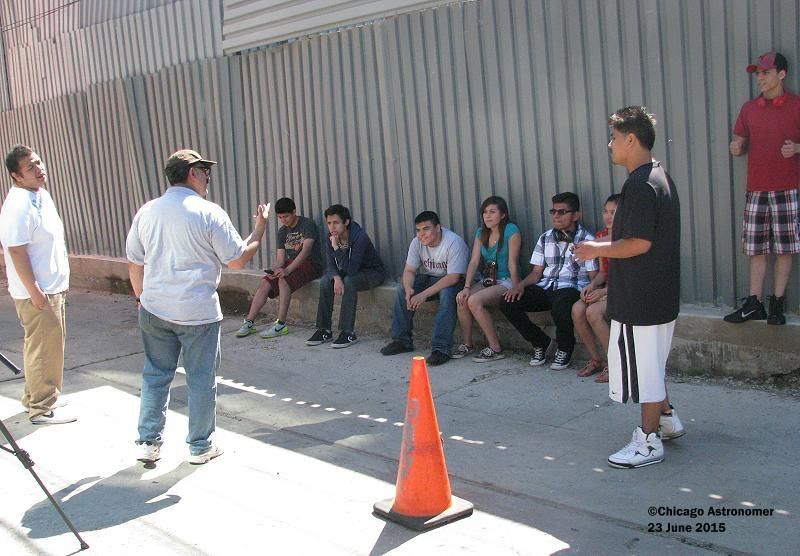 "Your eyes will steam and melt from their sockets if you goof around...
ala Raiders of the Lost Ark..!"
I demonstrate the safe Baader Mylar White Light filter and pass it around to the crew to peer through...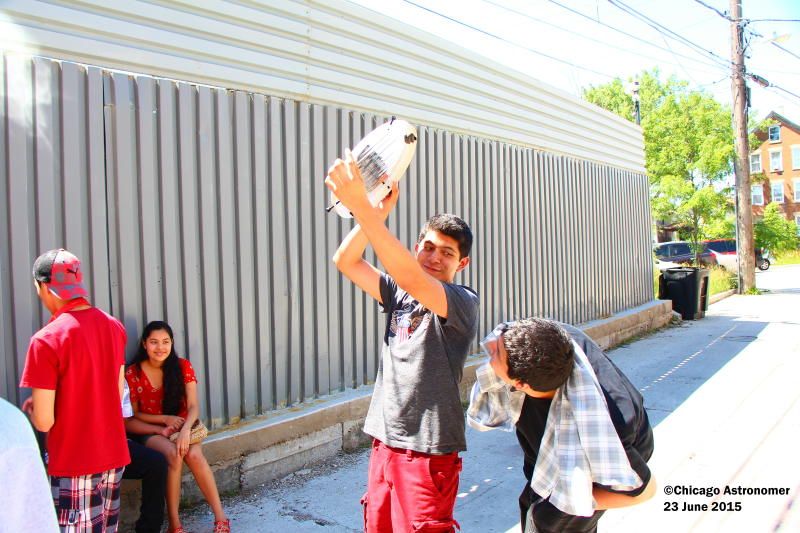 Going over what we have learned about in previous classroom sessions, I describe what they are about the view on the surface of the Sun....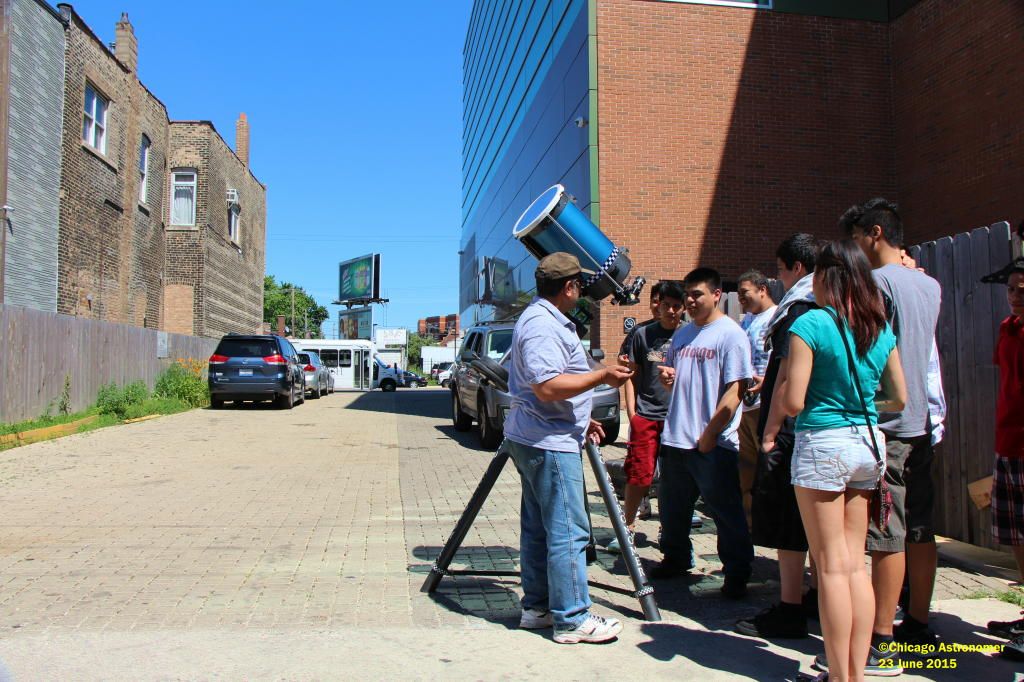 It would be an all manual session, (forgetting the powerpack to track), but all good, as I nudge the scope along, chasing the Sun along the ecliptic....and we start gazing at the face of the Sun...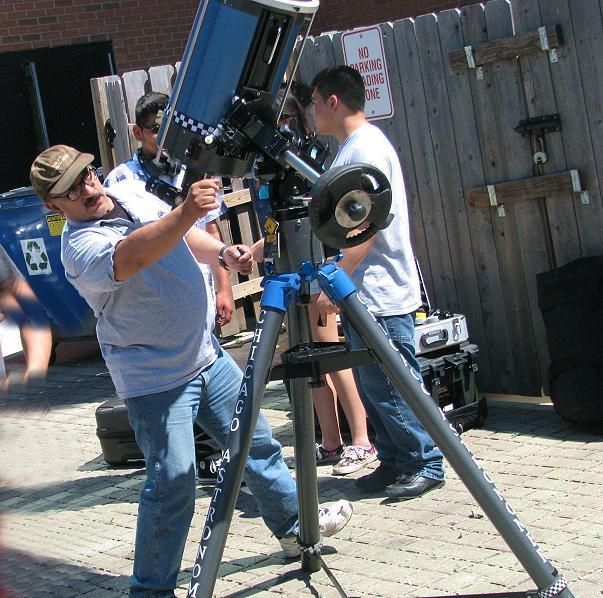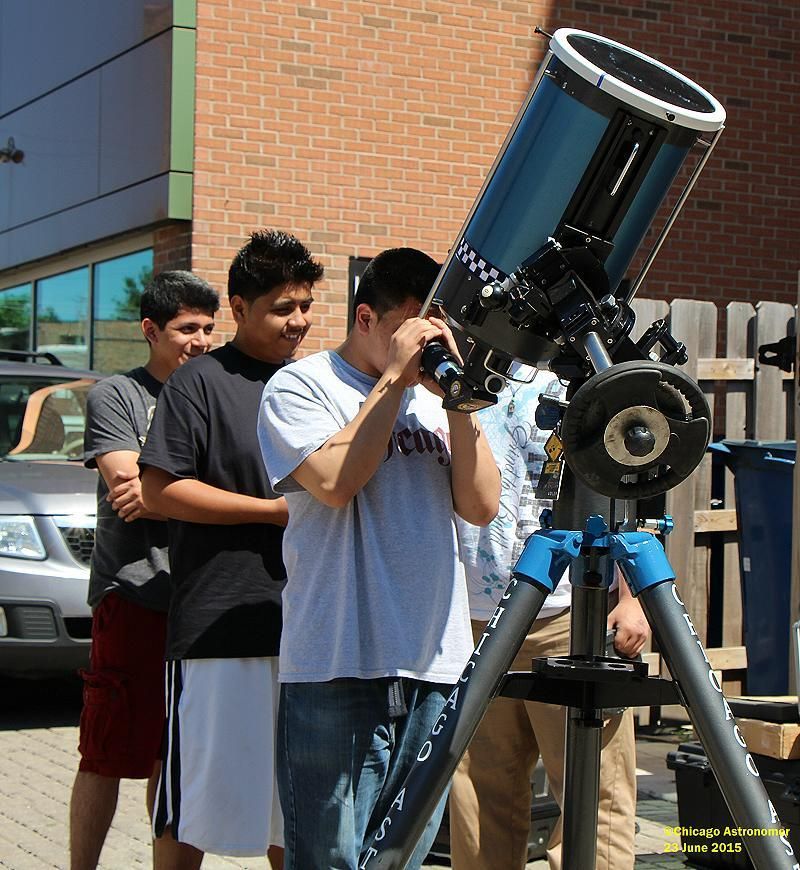 Keeping the magnification low to start, I used a 40mm 2" eyepiece, allowing the full solar disk to be viewed at just 70x. After all had their peeks, I switched over to a 26mm eyepiece and a 2x barlow, zooming in on the Sunspot grouping at 214x and popping in a yellow filter for contrast detail...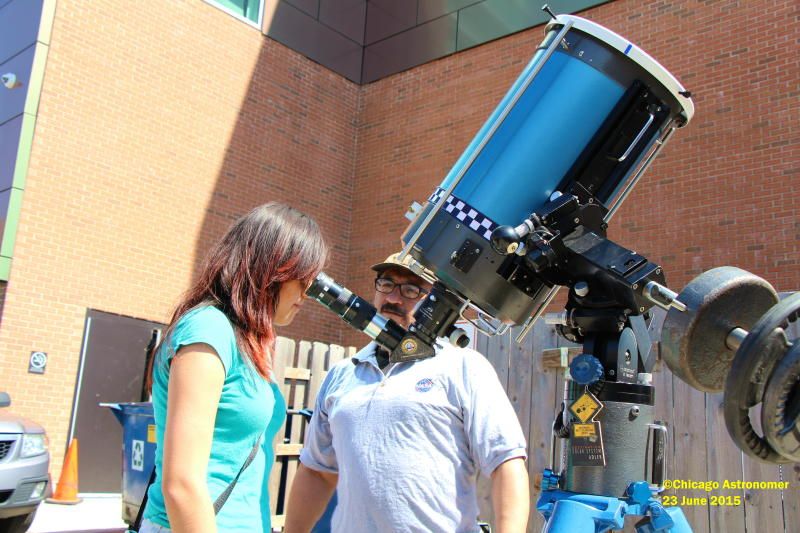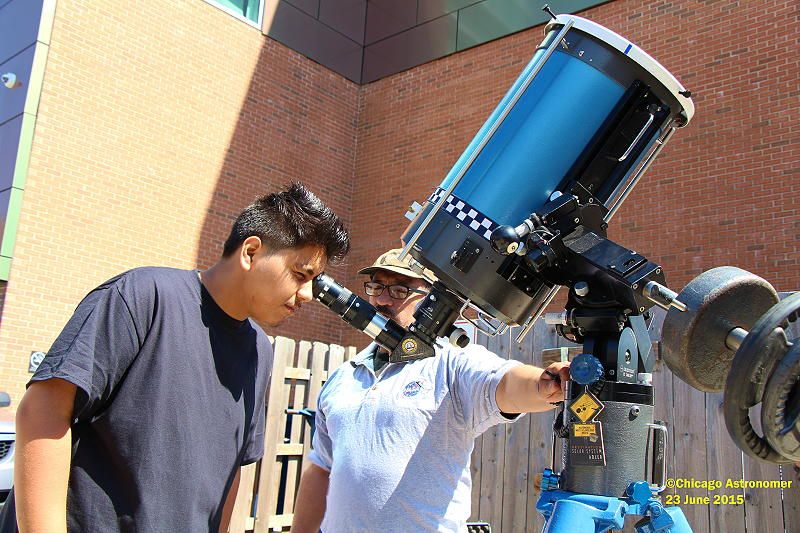 Shade is preferred while waiting their turns...Astronomers like shade..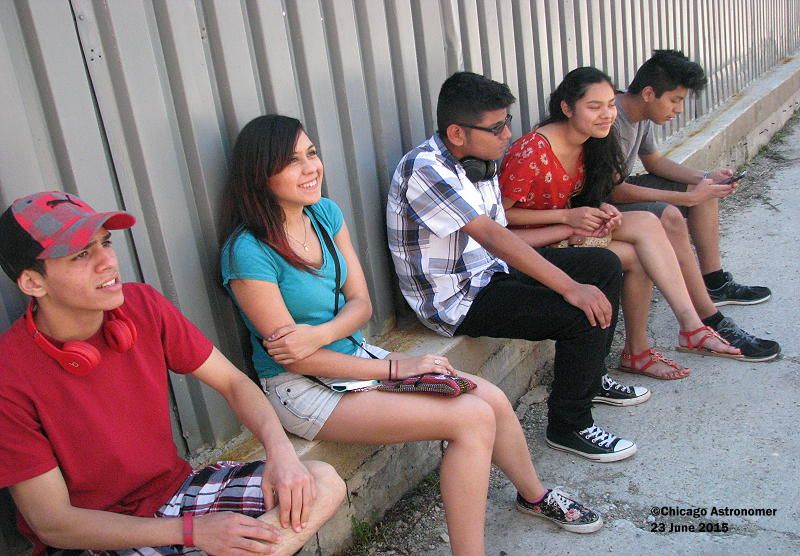 After all had the chance to view the Sun, I presented the Binoviewers to the crew, describing how two eyes will bring in another dimension to the experience...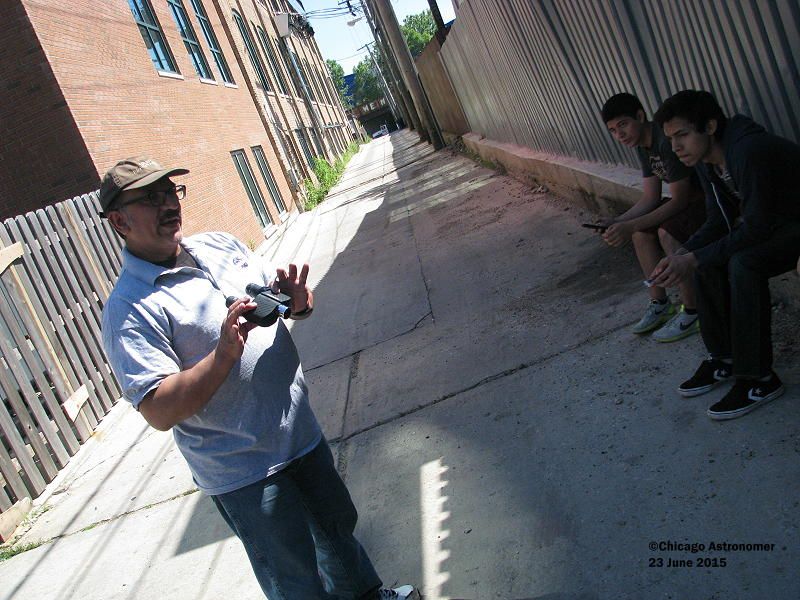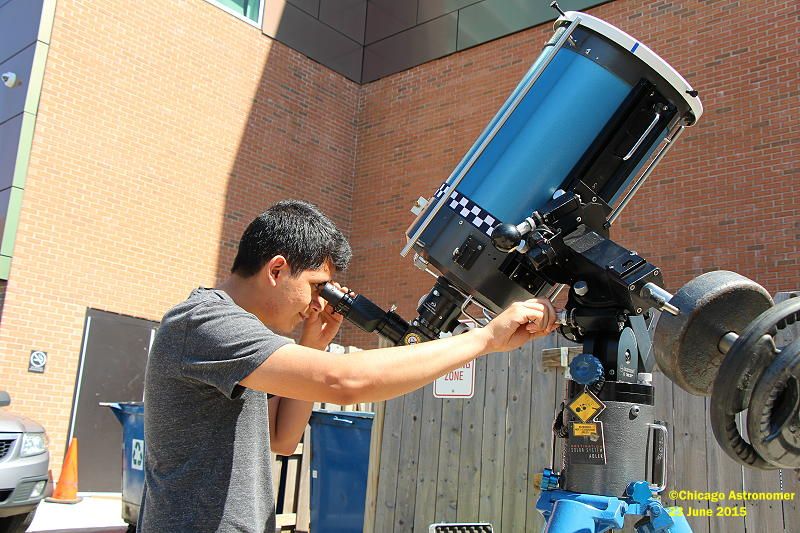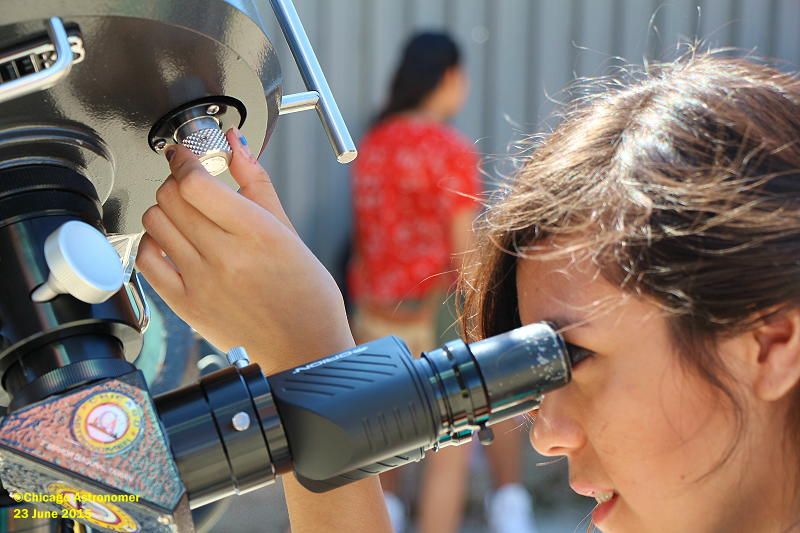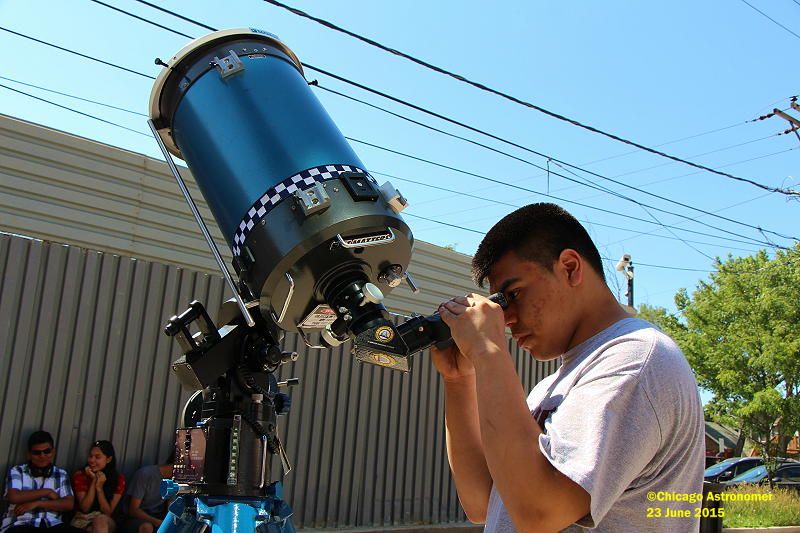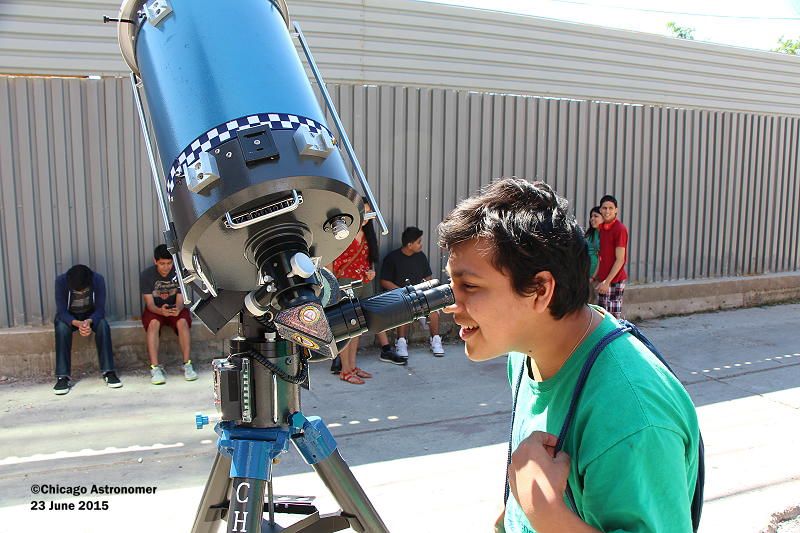 Binorviewers are not the best for group viewing, as each person has different pupil distances and eyesight strengths, but it provided a rare opportunity that is not enjoyed by many.
School staff stop by and share views of our closest star...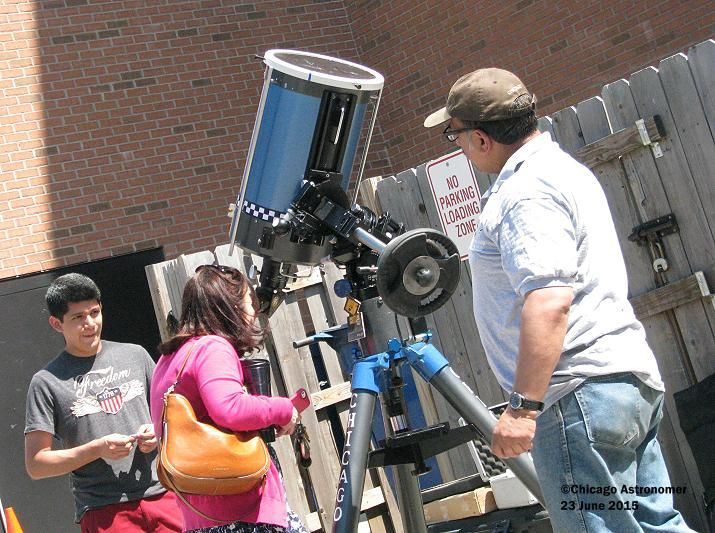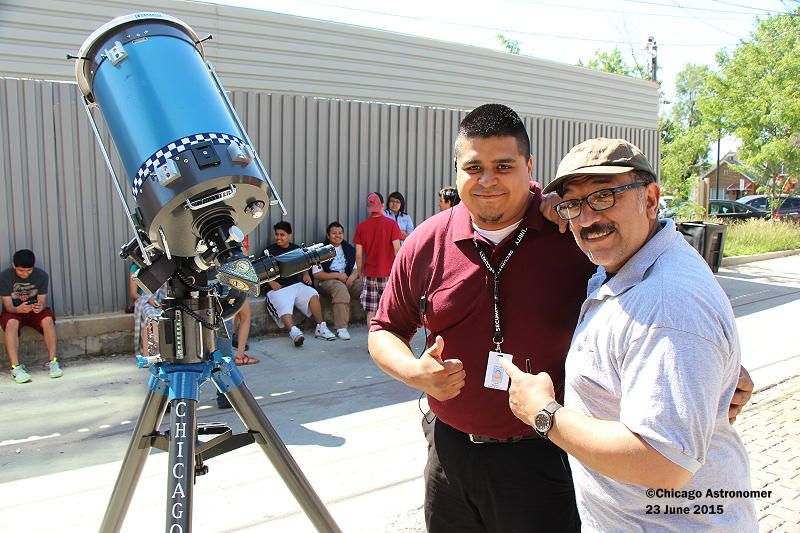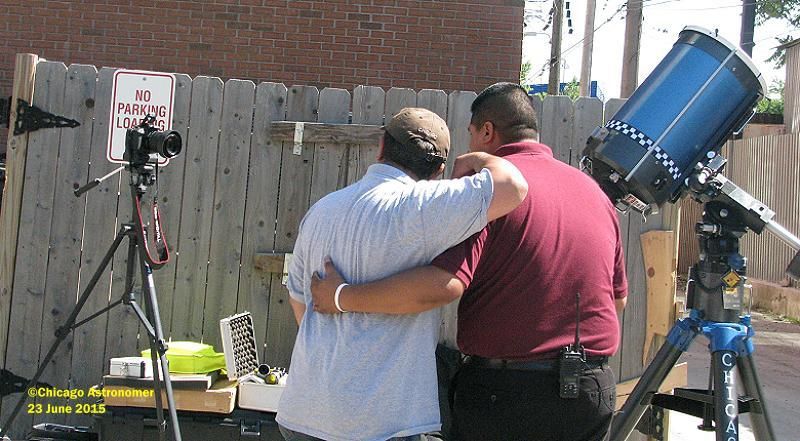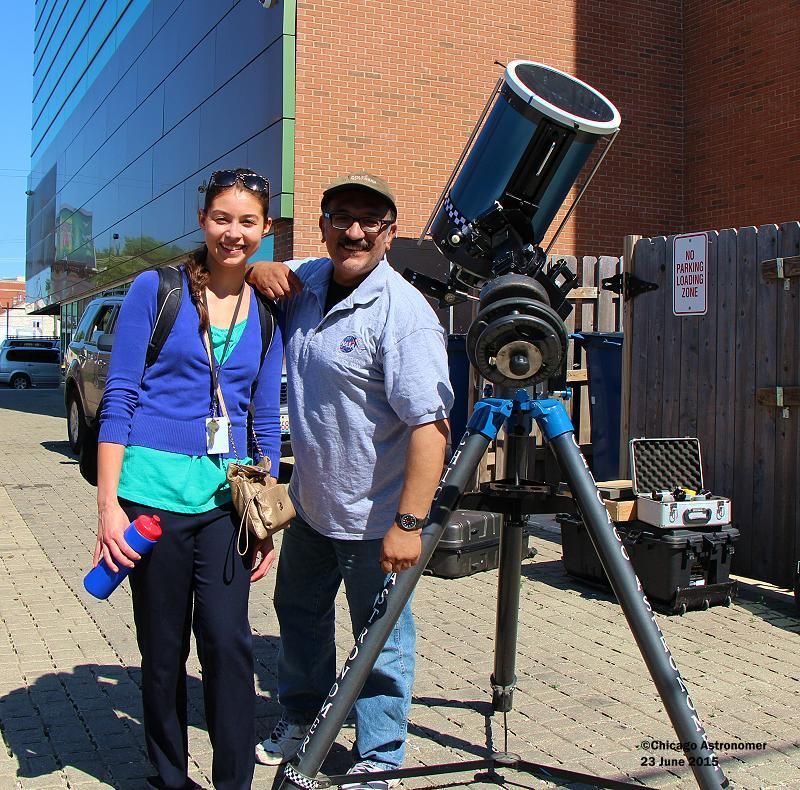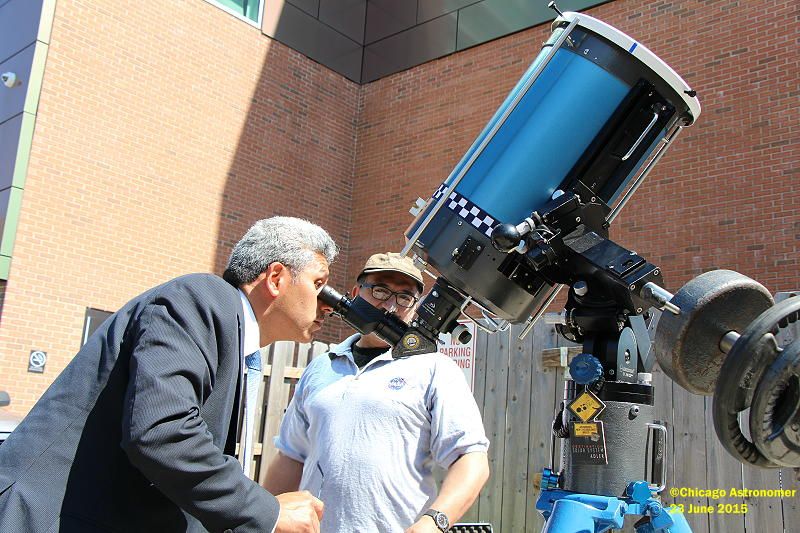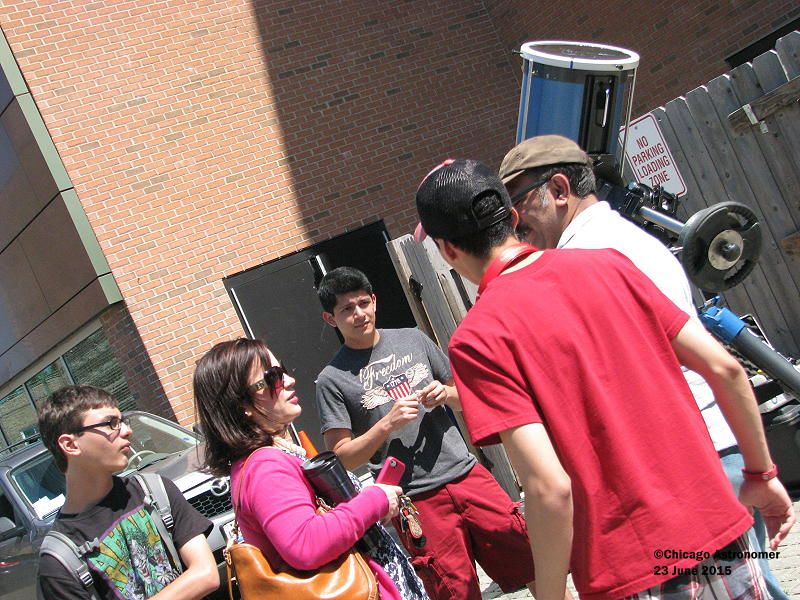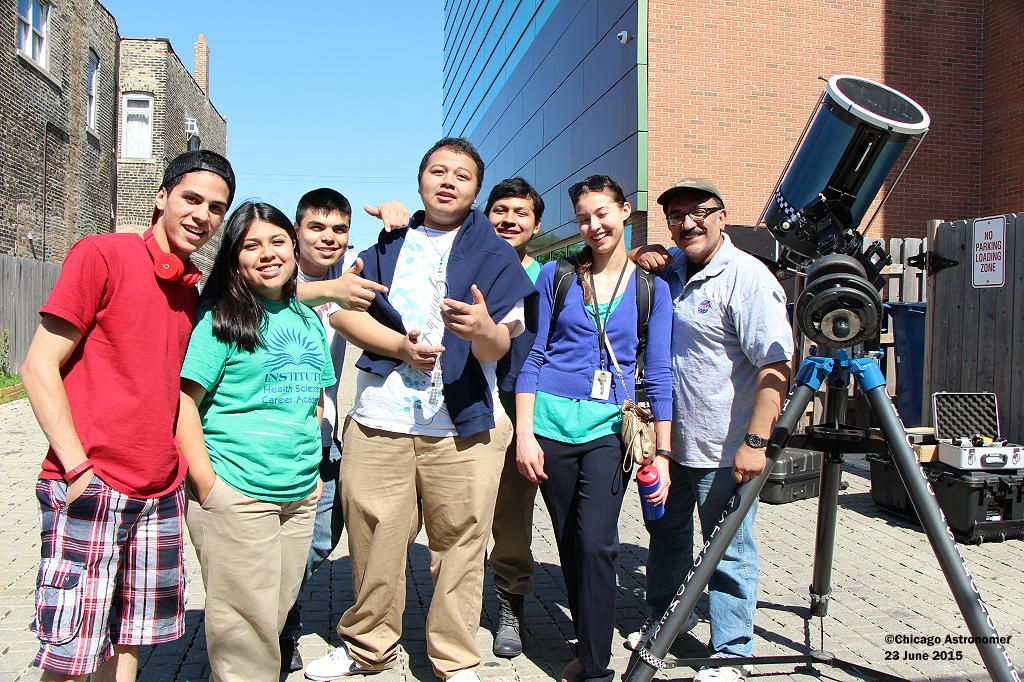 I document all Chicago Astronomer activities as best I can while still attending to the students..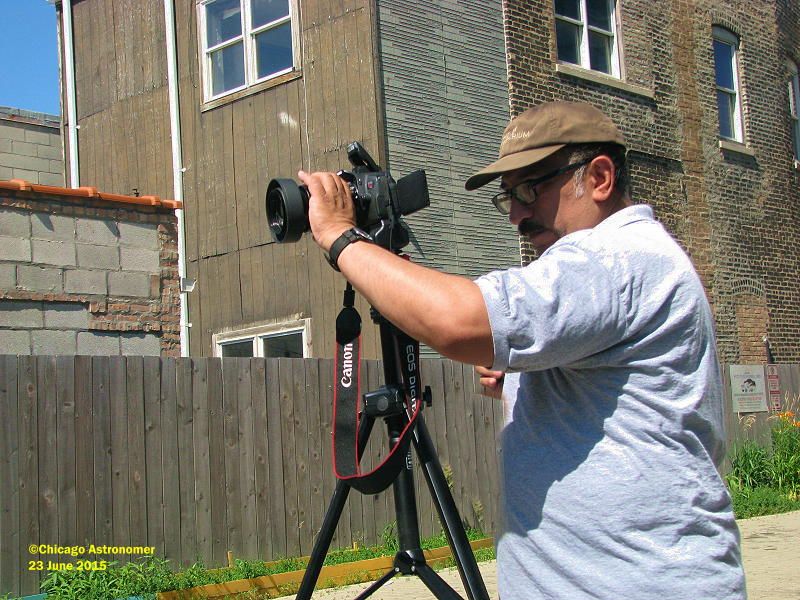 We spent our 90 minutes together gazing at the Sun. With a final wrap up and review...our session was over..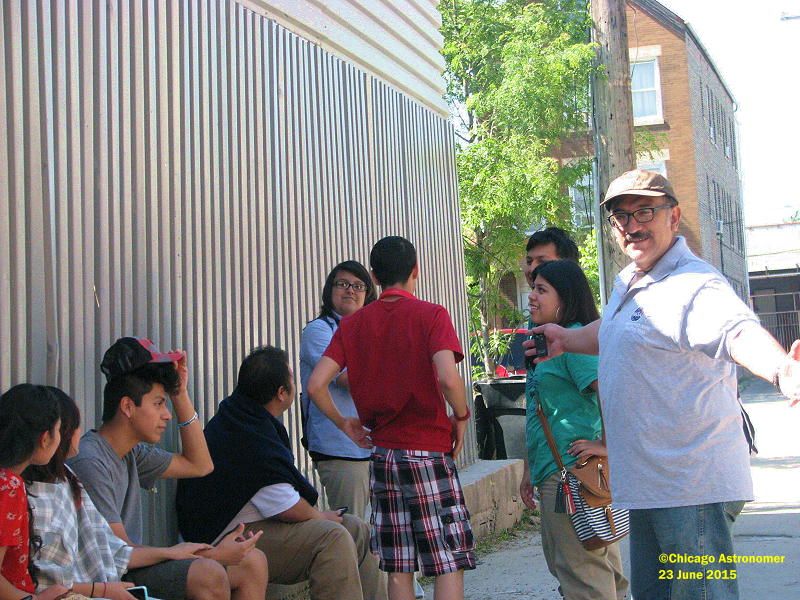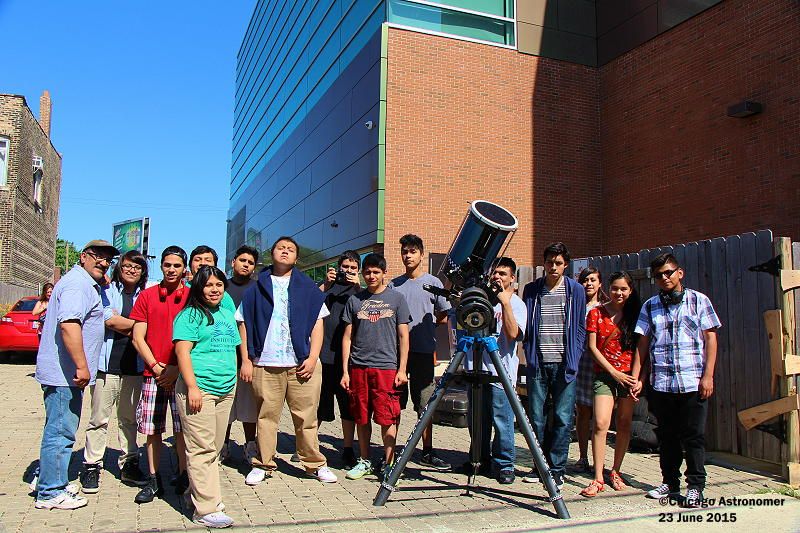 Next week, we will discuss the Ceres and Pluto missions, but this as a good solid solar session for the crew on summer break...