Post by Chicago Astronomer Joe on May 6, 2015 8:36:28 GMT -6
Chicago Astronomer IHSCA Astronomy Club

Dark Matter and Dark Energy discussion
05 May 2015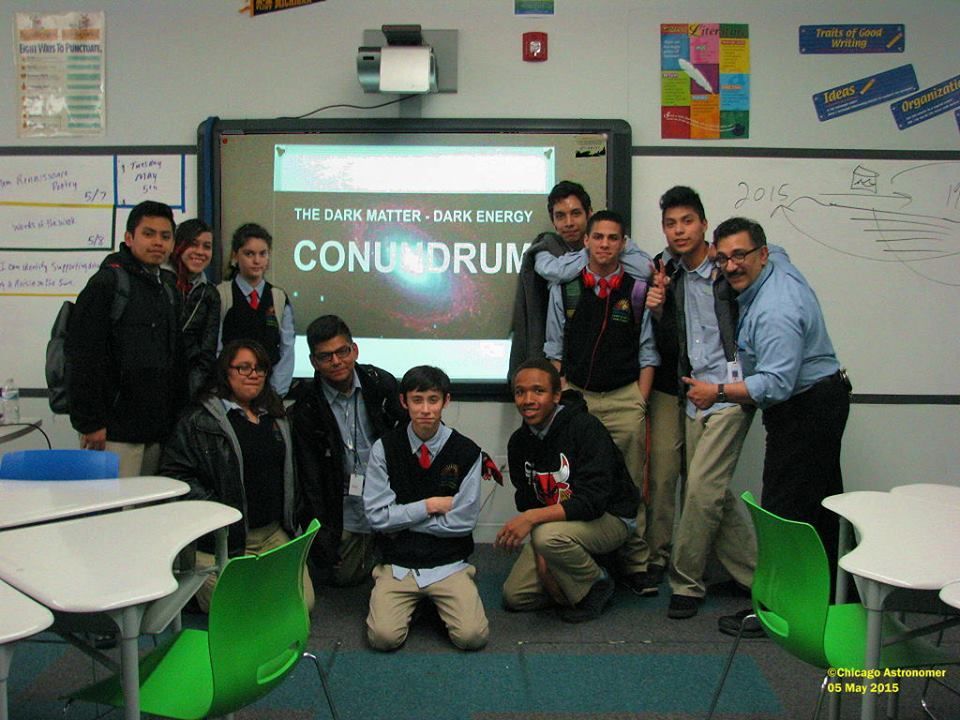 This week, it was requested by the members that we discuss Dark Matter and Dark Energy. I'm not a Physicist, but from an Astronomer's point of view, we can start the conversation.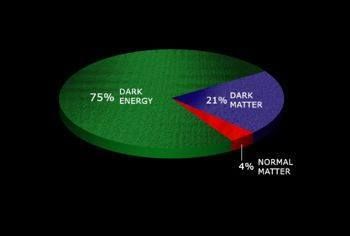 It's amazing that all that we can observe in the known Universe, only about 5% of all matter is within this small sliver. All the galaxies, comets, planets, red giants etc...is just a small fraction of this dimension's existence.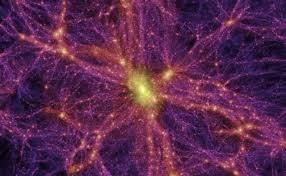 Matter seems to be organized in filaments, remnant display of the Big Bang event...and looks similar to neurons in the brain. Galaxies clustered along pathways created 14 billion years ago. But, all the matter combined can not account for it's behavior, the clustering specifically. And with the rotation of those very same galaxies...they should fly apart...but don't.
Dark matter, (whatever it is) seems to be the binding force that is keeping stuff together.
Dark energy on the other hand, is tugging at matter out and away to an unknown attractor, speeding up galaxies that should be slowing down. Dark Matter and Energy cannot be seen , only the effects of such...like wind.
Are these examples of Dark Matter that we can see...?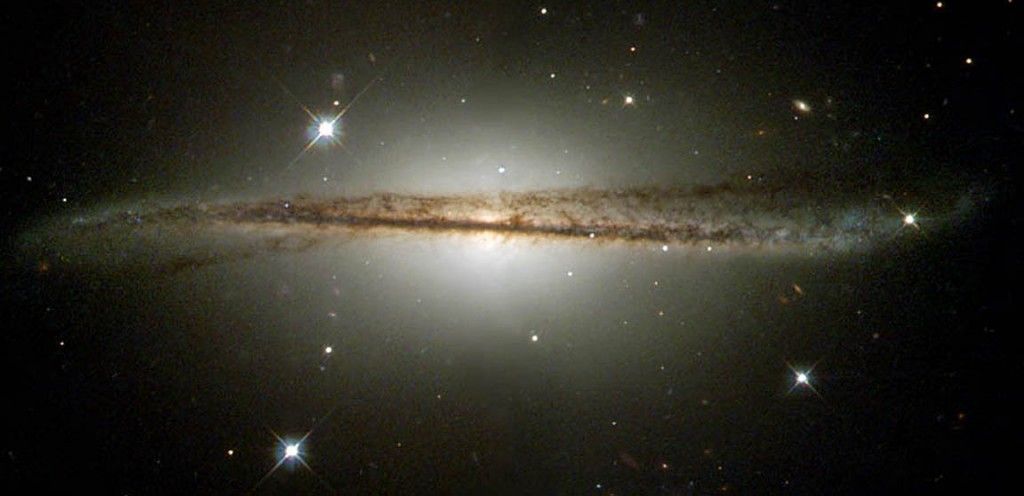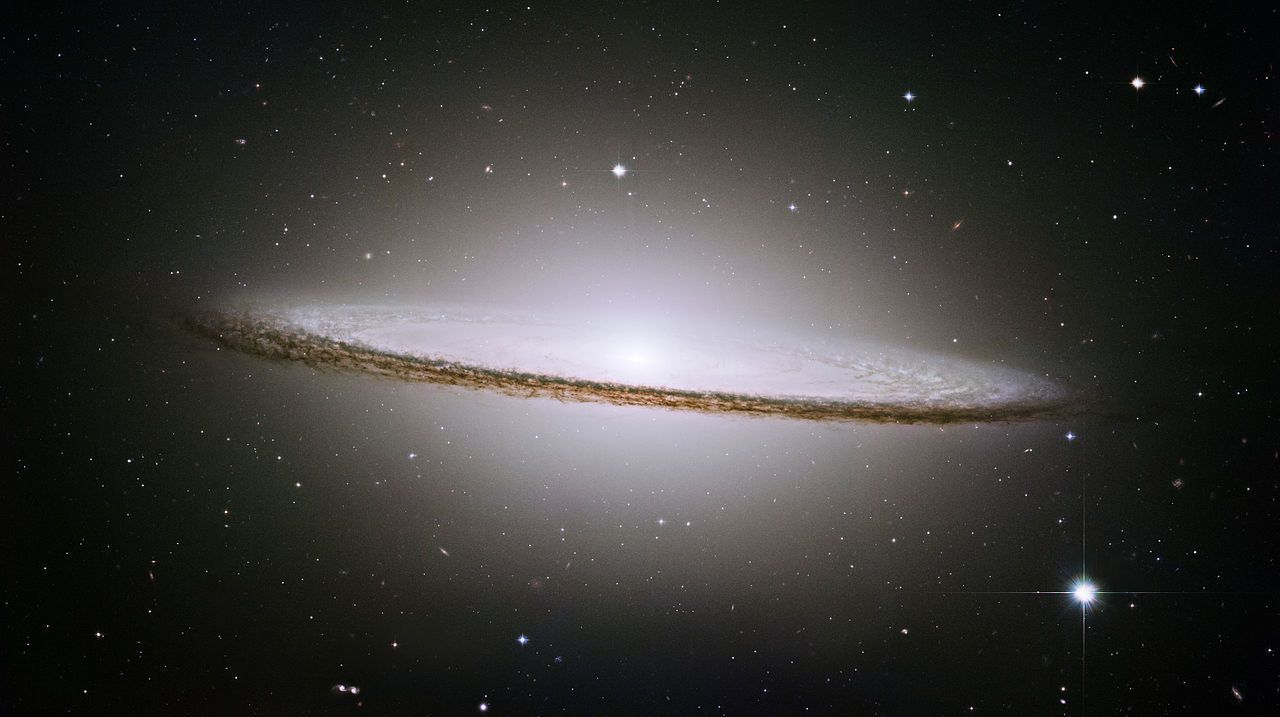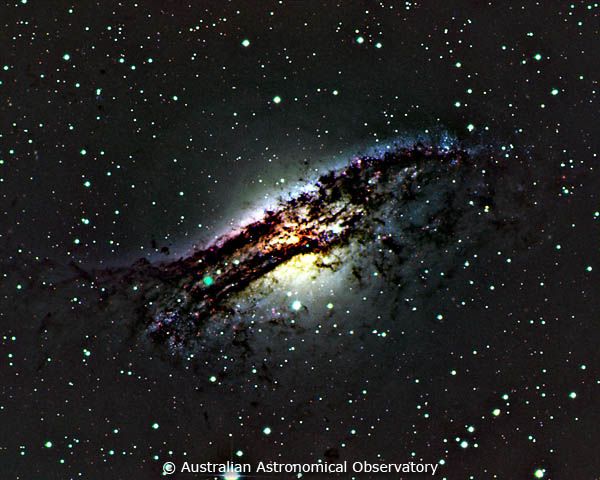 Well....no.
We cant see Dark Matter/Energy.....hence the name "Dark".
Main topics of conversation always lead to other interesting subjects and seem to lead to time travel and parallel Universes. The paradox of Time travel was discussed...specifically the conundrum of going back into time, preventing your grandparents from meeting...ceasing your existence. How then can you go back in time if you were never born?
Hmmmm.....
The Astro crew made a request to view the movie "Interstellar"...where topics we shared are highlighted. Black holes, time warpage, rocketry, astronauts etc....all to be enjoyed and discussed together.
We will view this movie for the next couple of weeks and have a pizza party while we watch.