Post by Chicago Astronomer Joe on Jun 15, 2007 1:51:27 GMT -6
Star Trails and other Leisurely Nighttime Imaging
I felt like a romp to the lakefront this evening, with clear but muggy skies, I thought I might take some astropics.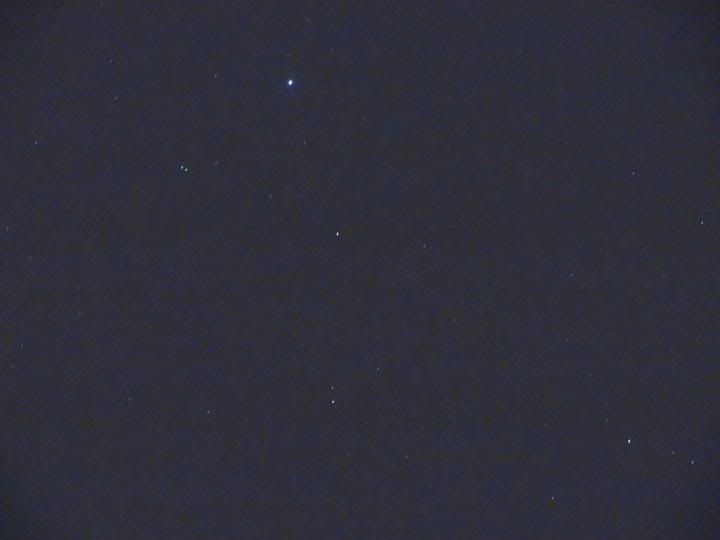 [/center]
Vega and pals were overhead and exposures of 15 seconds - full 12x zoom/8 seconds mid zoom - displayed familiar asterisms of summer.
Aiming over the lake and Adler building addition, I caught myself a ghostly satellite in this 10 second exposure/full wide aperture..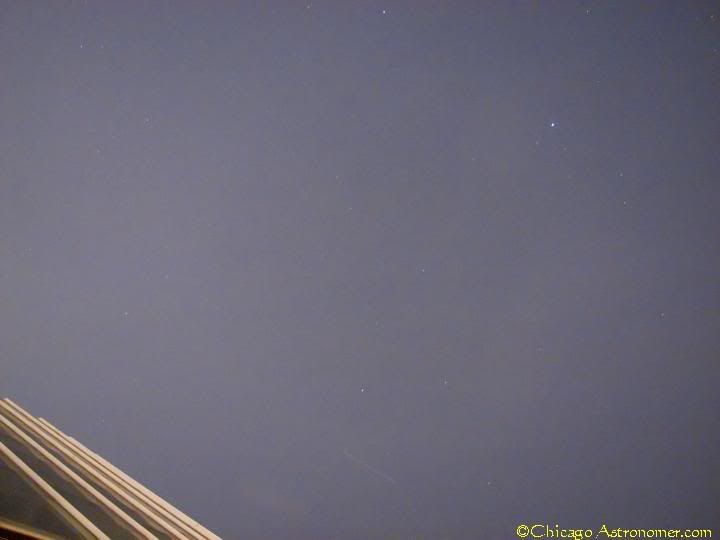 Zoomed in, it certainly looks like a sat and not like any airborne craft...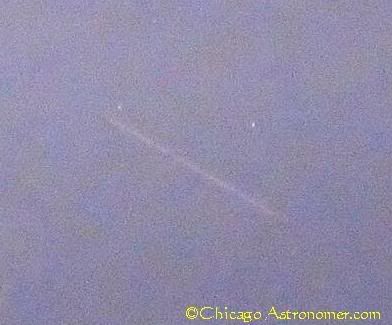 Aiming now over the Adler dome, it glowed with a glistening golden color of the city and the large panoramic windows of the addition make a nice ripple effect. Polaris can easily be seen over the planetarium along with Vega to the right...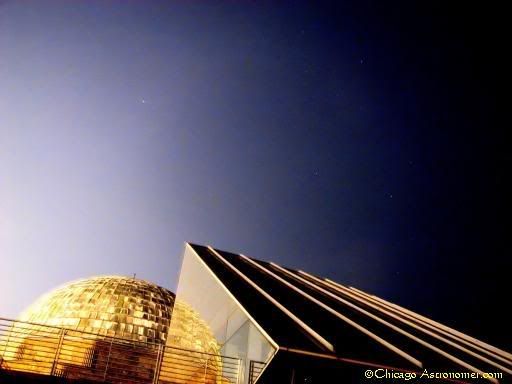 This evening a band was playing at the Northerly Island Stage - The Fray. I'm not familiar with them, but the crowds were a plenty, with many boats dropping anchor to watch and listen to the act...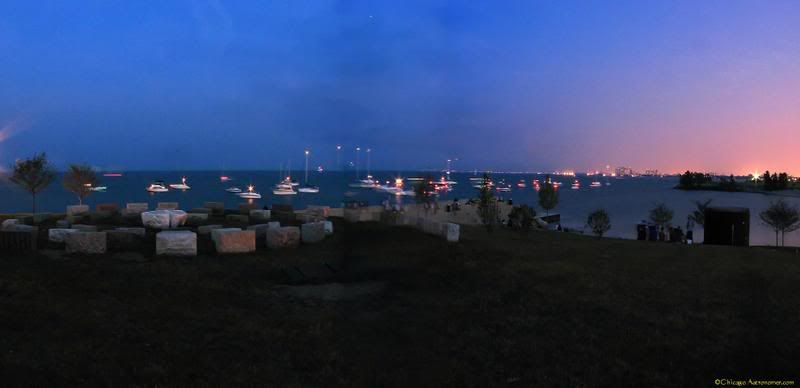 This two frame panoramic shows the pleasant evening of water, boats and tunes....and Jupiter has risen to join Venus, Mercury and Saturn in opposite sides of the evening sky.
This is a 12 sec exposure of a small boat on it's way to listen to the concert. Looks like yacht...
From my vantage point, I could see some of the stage and the large screens...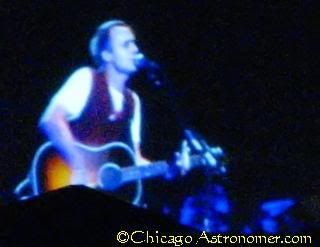 It was a nice slow paced evening with the S3 and tunes to accompany my activity.