Post by Chicago Astronomer Joe on Apr 16, 2017 21:22:10 GMT -6
Chicago Astronomer IHSCA Astronomy ClubField Trip to the Adler Planetarium11 April 2017
Our astronomy club has been planning trips before the school year concludes...and of course, the Adler Planetarium was high on our list.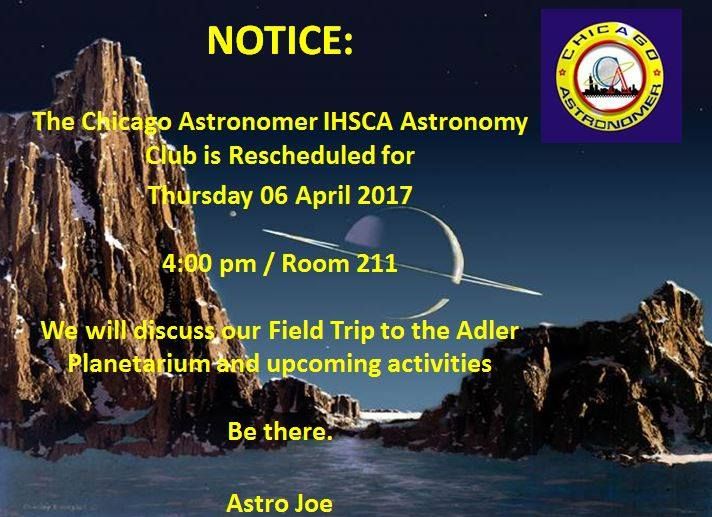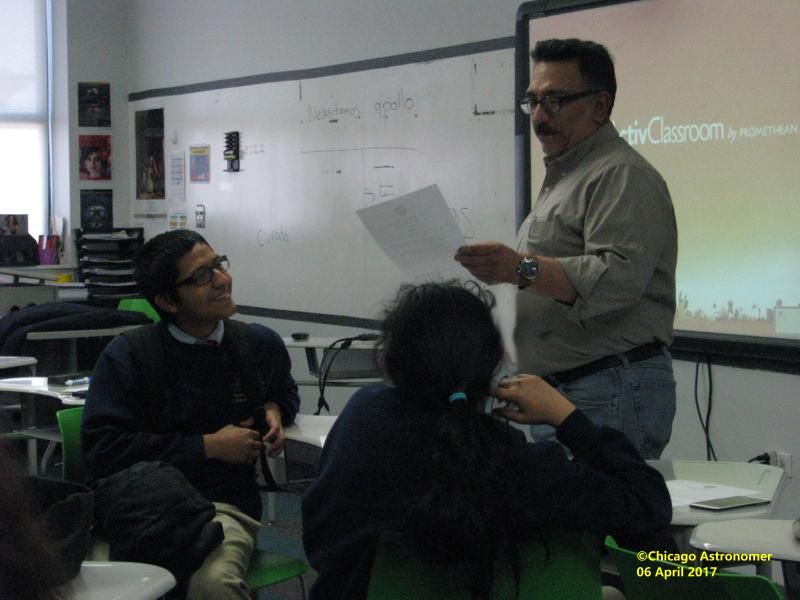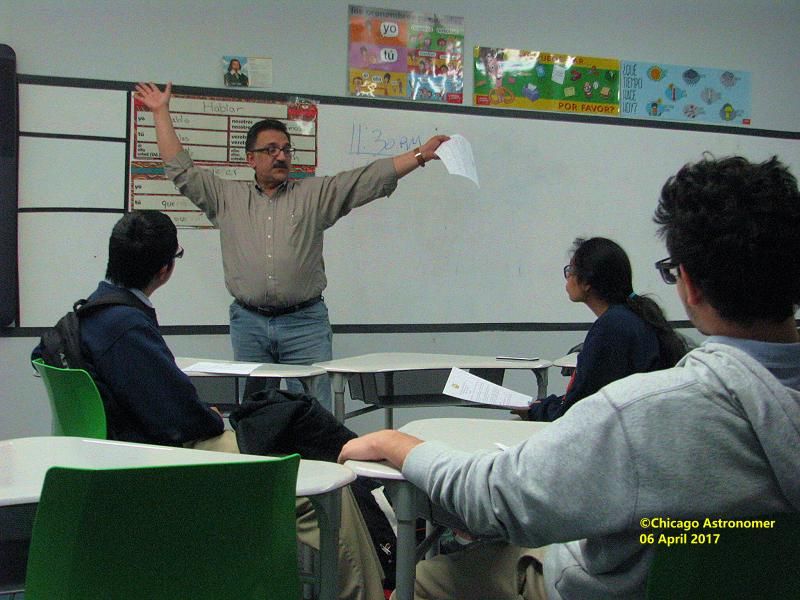 With permission slips and school approval, we were ready...
The best time we had for a day time trip was during spring break, when I was off and the students free from classroom obligations. As a Telescope/Observatory operator at the Adler, I requested a day for my crew and the museum was fantastic and accommodating for us.
We were to meet at the Adler at 11:30 am at the south entrance on our own...
We had 12 astro students, four chaperones and five guests join us as we start our day - taking attendance, counting passes and reiterating the rules of the day, which really only was: #1 - Don't make me look bad and #2..Don't separate from the group.
We started with lunch right away...
Our club Secretary Camila, does a fantastic job keeping records and here, taking down all of our meal orders, making it easier for the catering people - they loved it...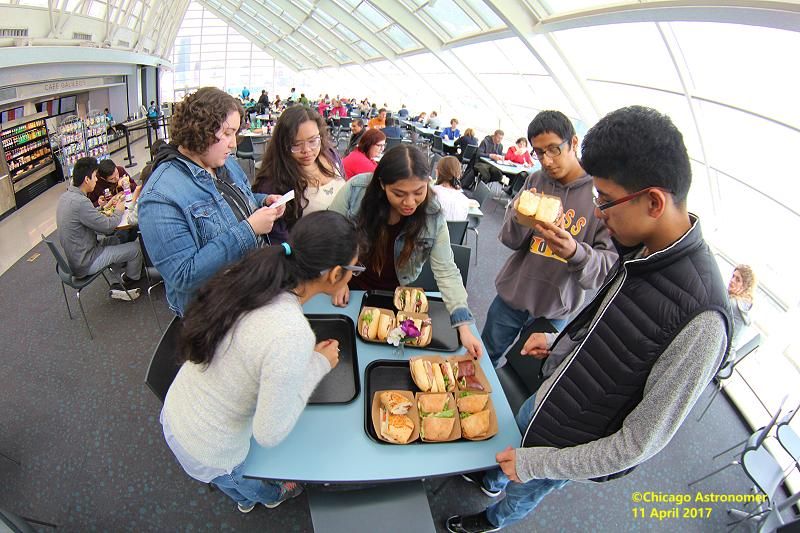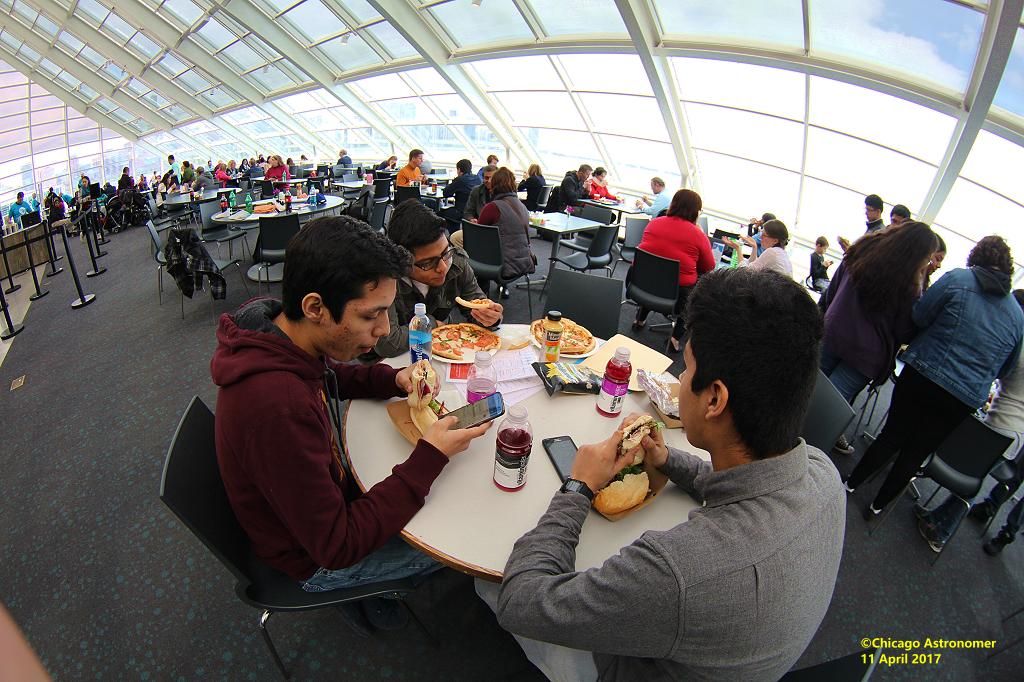 After our meal...another group shot...(there will be a lot of these during our tour)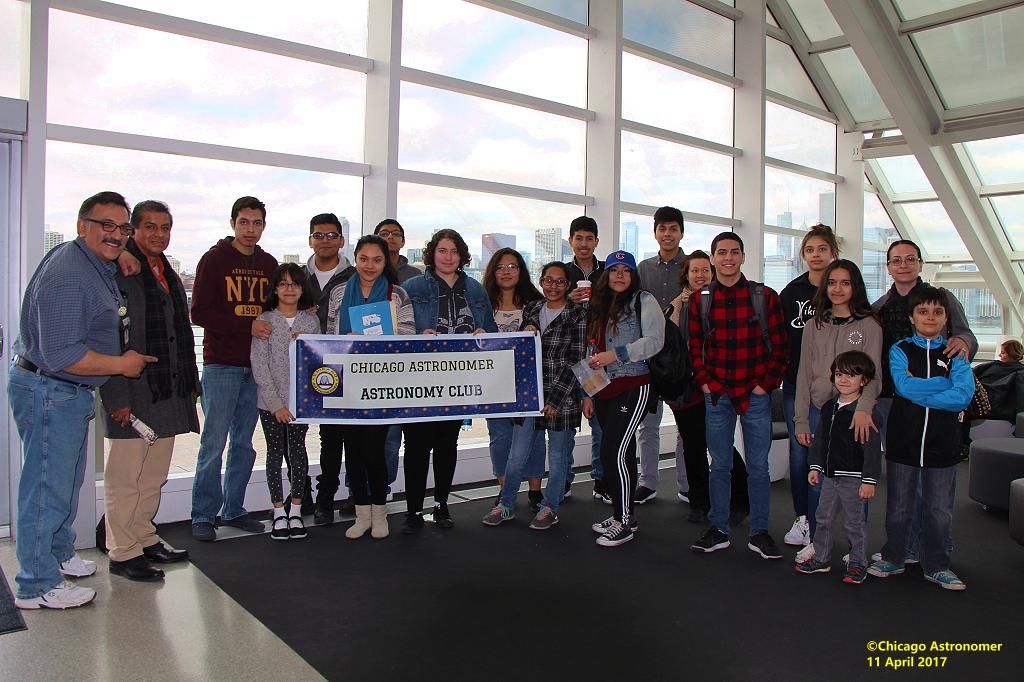 We will have two sky shows to enjoy on this visit, so our day was rigidly planned out as we explore the space museum...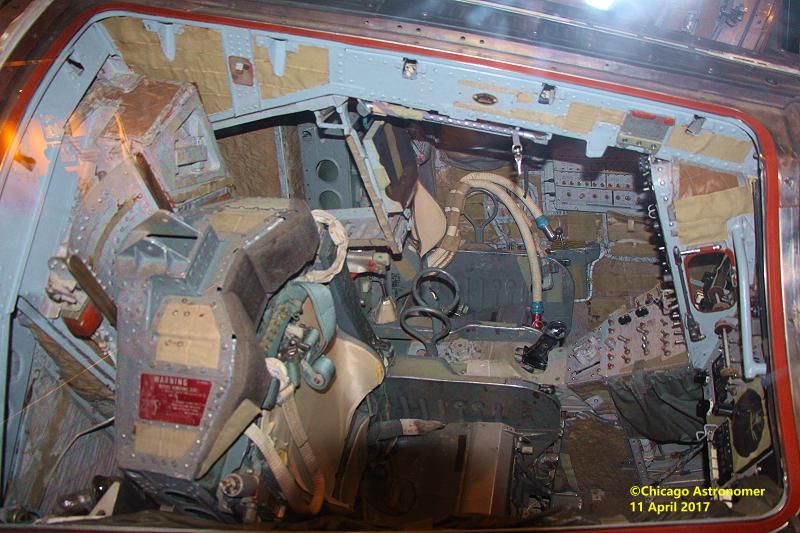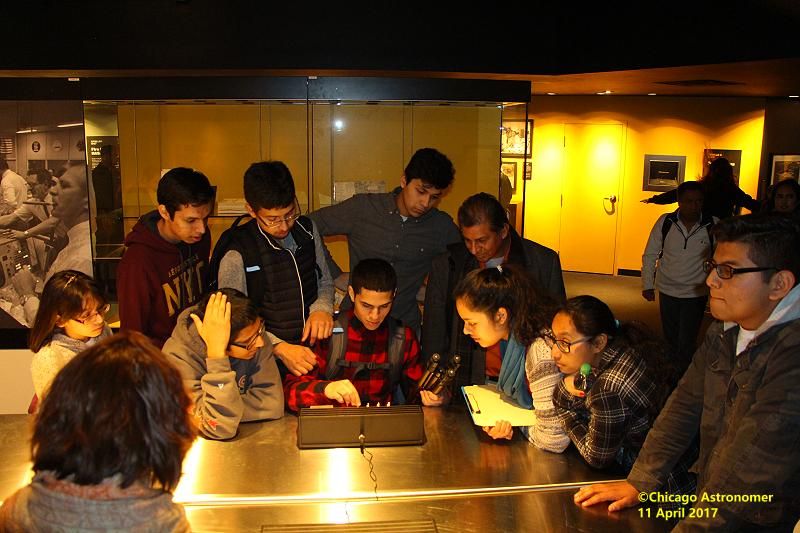 And we represent our crew before the first sky show...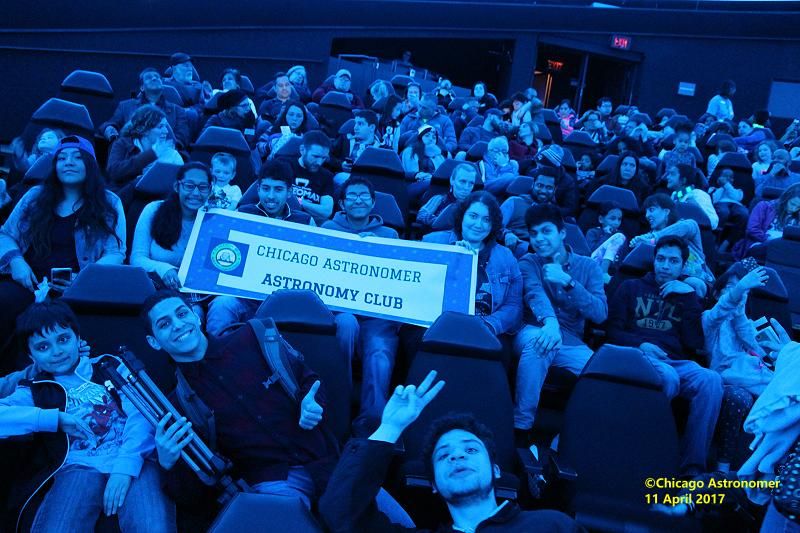 Our schedule had us immediately headed out to the Doane Observatory, with a fellow Astronomer of mine who opened the Observatory just for us...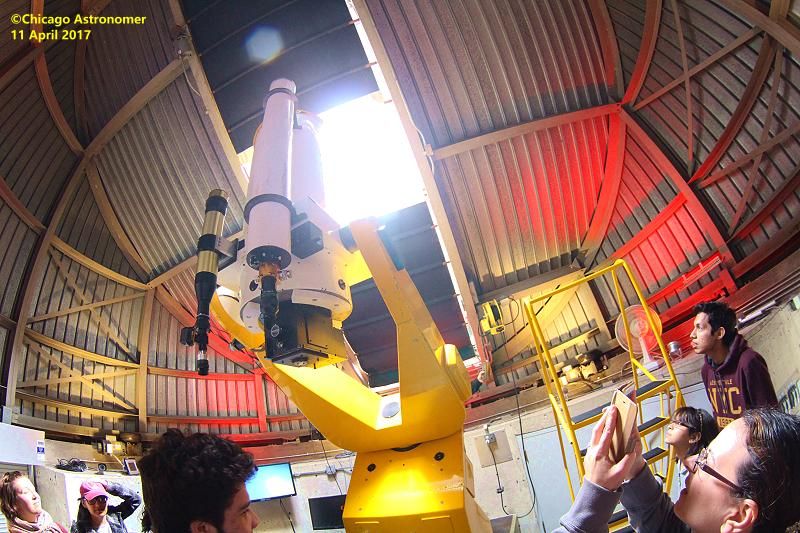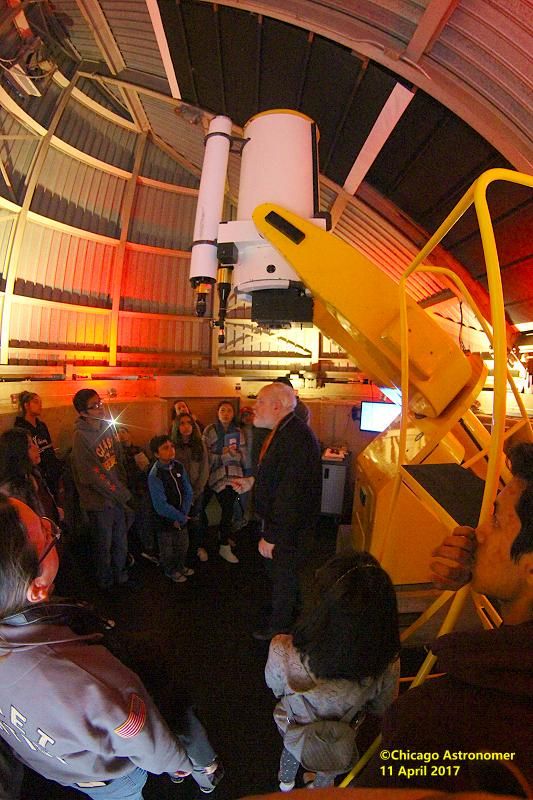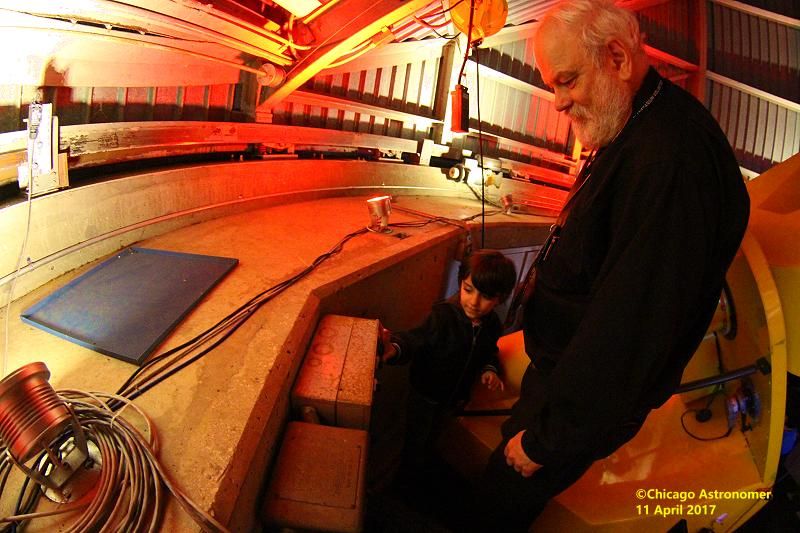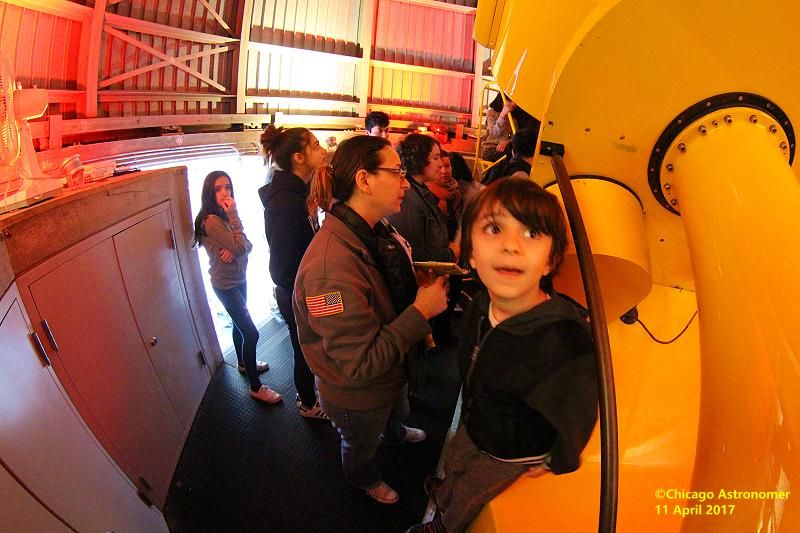 All had turns turning the Dome and controlling the 20" Cassegrain Telescope...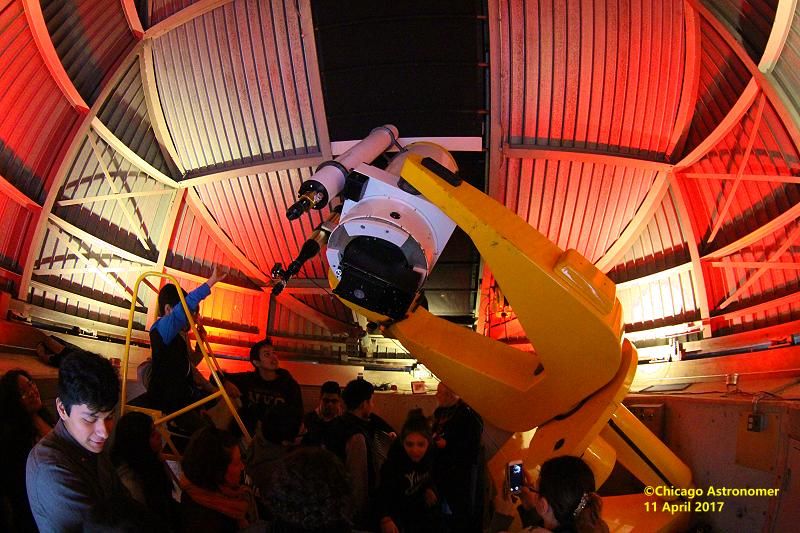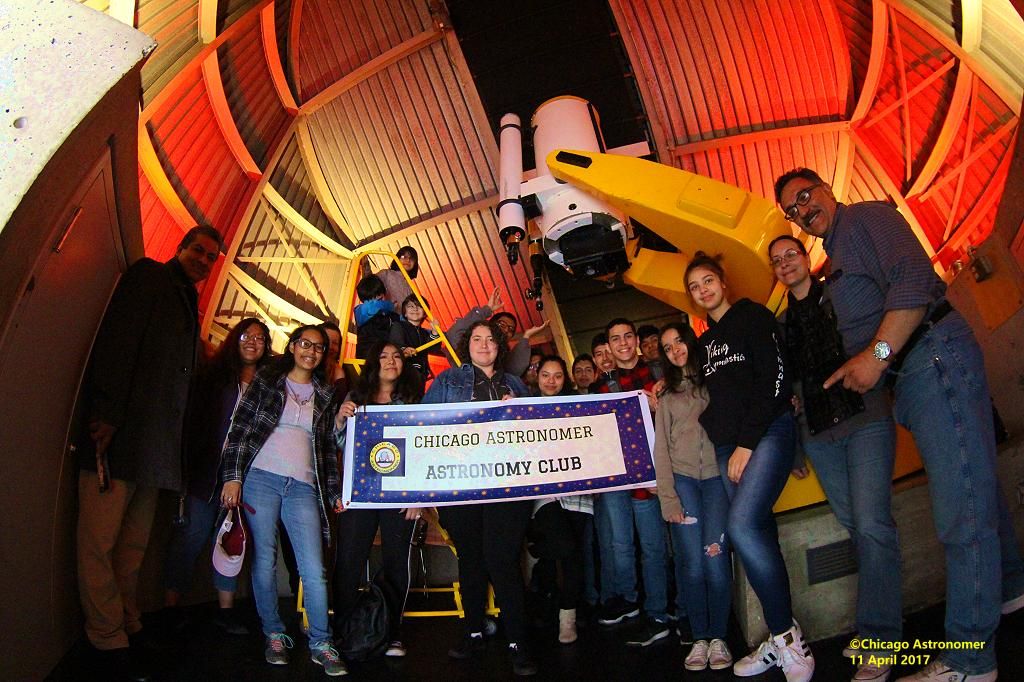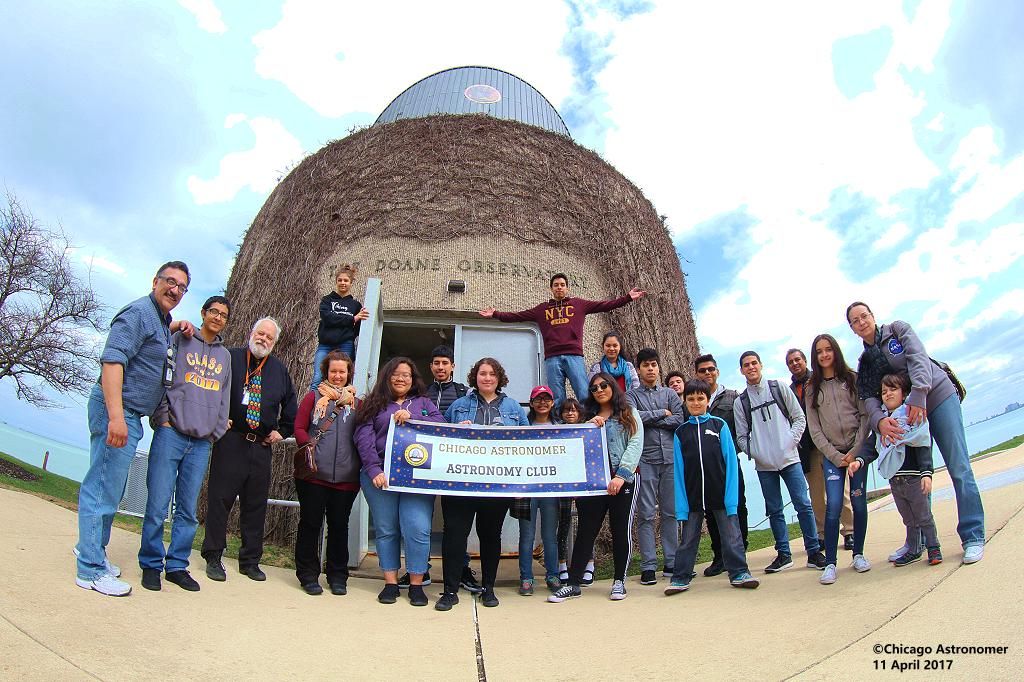 We continue exploring the museum, stopping at exhibits, discussing aspects of the display...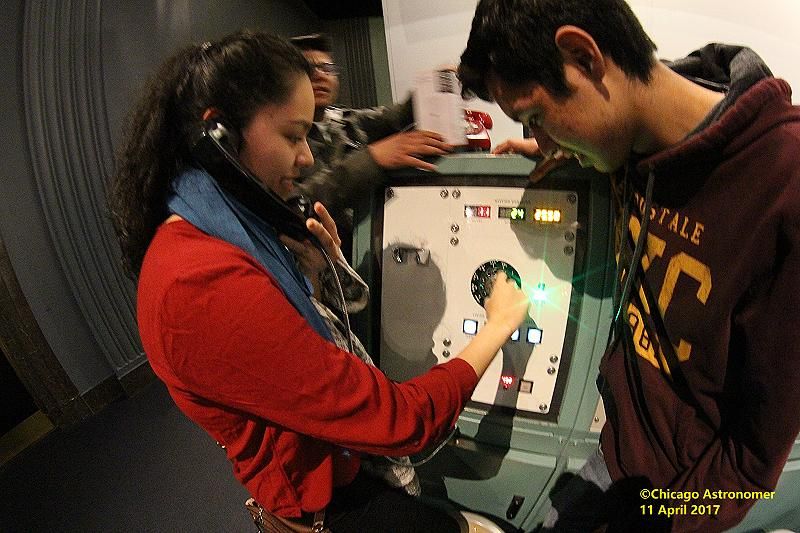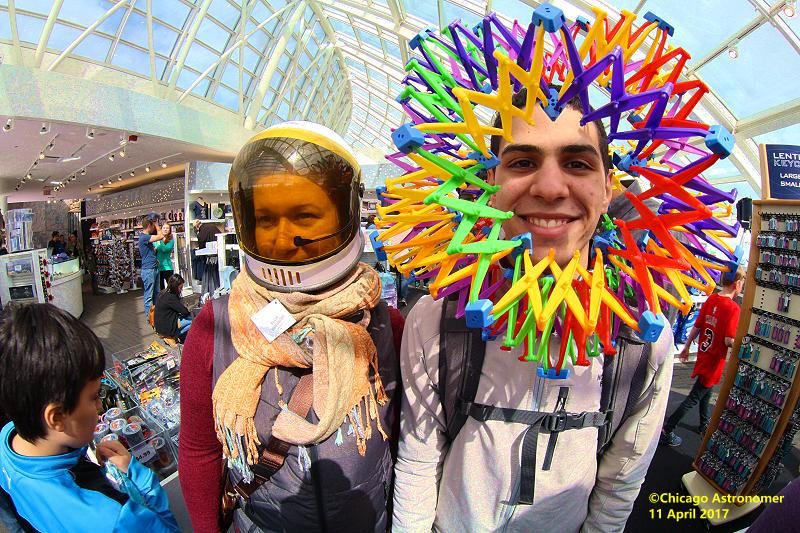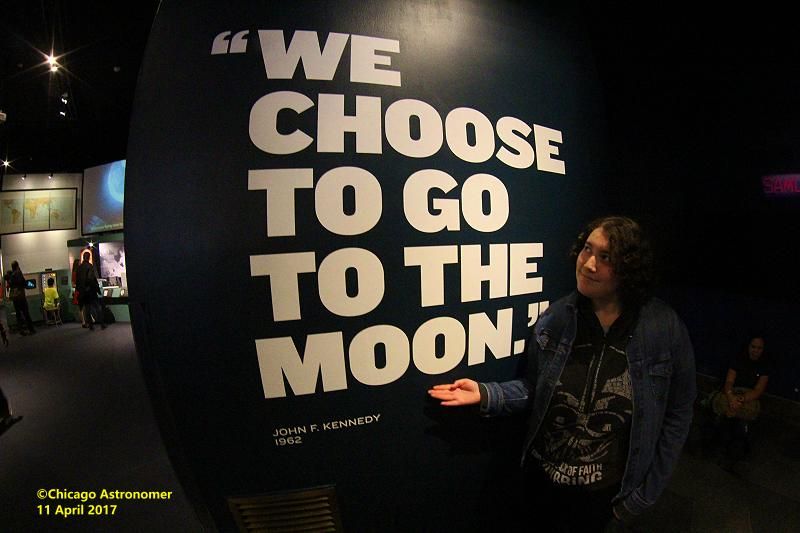 Before you knew it, it was time to catch our final sky show in the main theater- Planet Nine...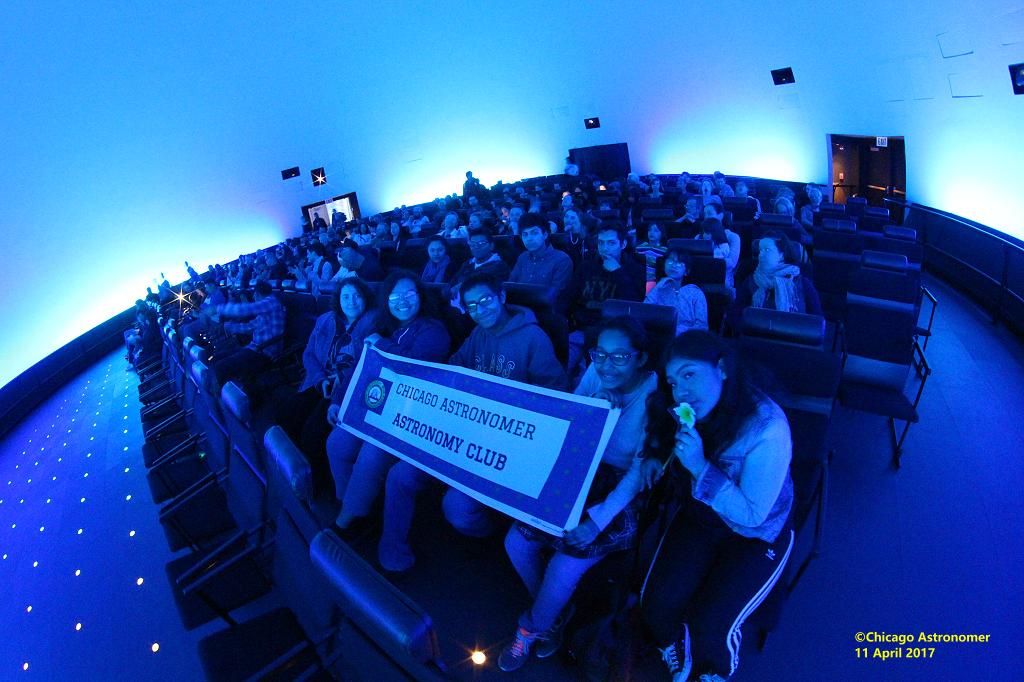 We had four Chaperones with us, fellow teachers at our school and here I grab a pic with two...
With the conclusion of the sky show, the museum was closing and the end of our field trip...
The day just flew by and I wish we had more time, but we have a good solid Astronomy club who had a fanstaic day... and our future field trips will be to: Fermi Labs, Dearborn Observatory and The Indiana Dunes for darker sky instruction/observation.
Big great shout out and appreciation to the Adler Planetarium for taking good care of us and for a great day...!
Astro Joe