Post by Chicago Astronomer Joe on May 1, 2016 21:35:15 GMT -6


Join the Chicago Astronomer at the 606 Bloomingdale Trail for the Rare Mercury Transit
Monday 09 May 2016

9:00 am - 2:00 pm

About 13 times a century, the planet Mercury passes between the Earth and the Sun, creating a silhouette of it's disk against the face of our closest star. The last time this occurred was in November of 2006...and our next Mercury Transit event will be this Monday, the 9th of May...
The Chicago Astronomer crew will be on hand to share this event with our fans and friends at the 606 Bloomingdale Trail Observation site at 1801 N Ridgeway Ave...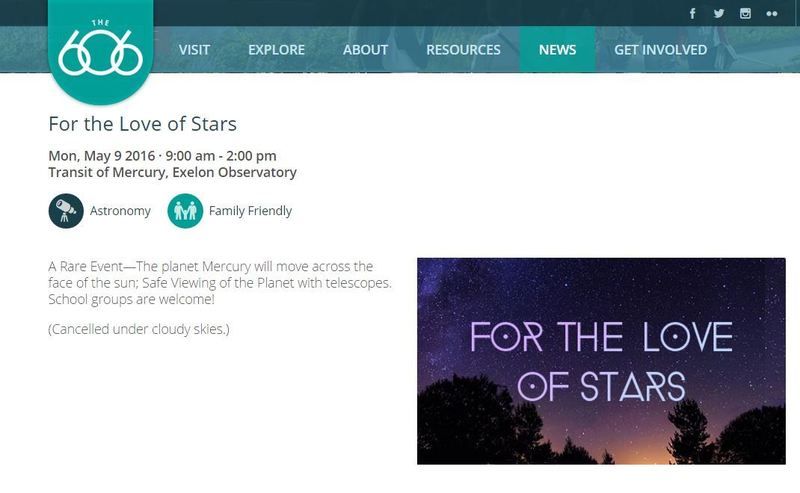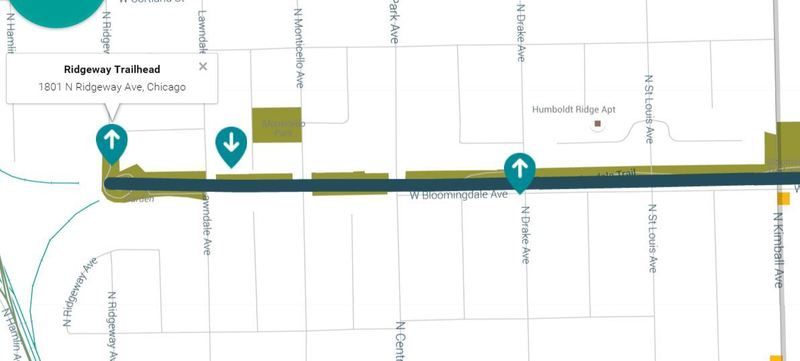 We will have Astronomers and telescopes set-up with solar filters to safely follow along with Mercury as it slowly crosses the Sun...with bus loads of school children to share this event with us...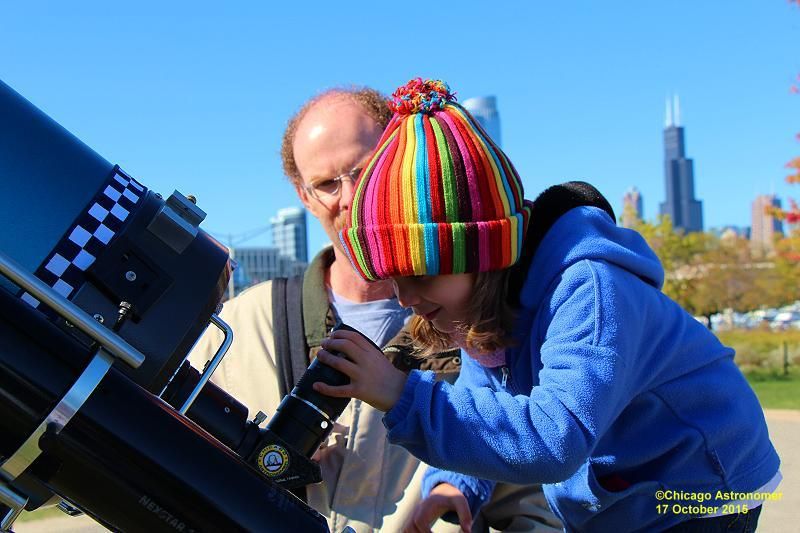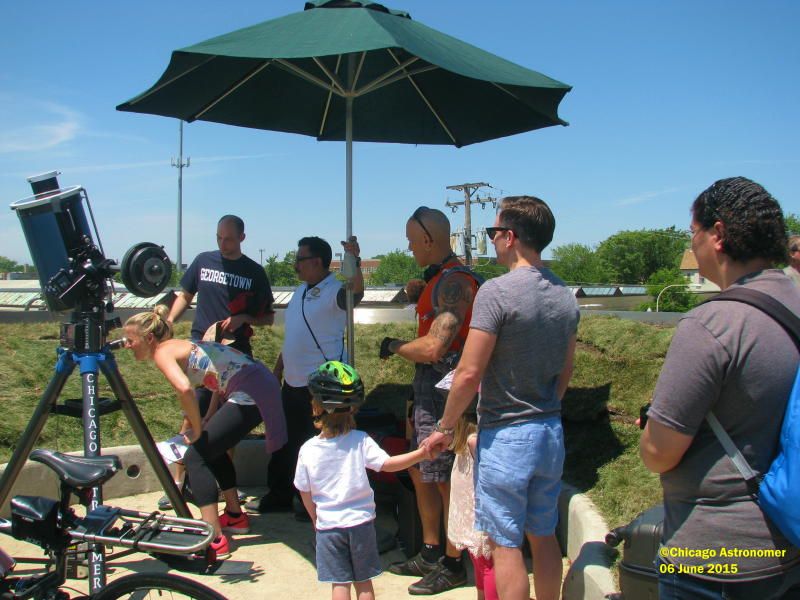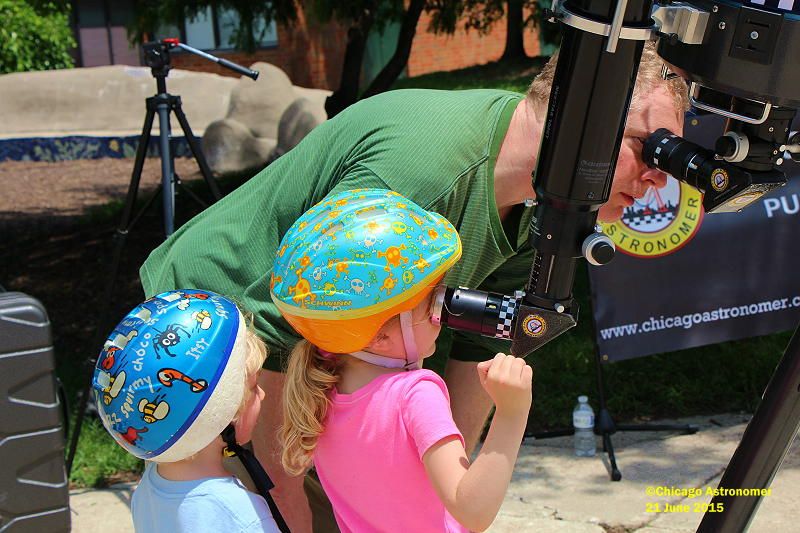 NOTE: Solar gazing is a dangerous activity if not properly trained and equipped.
DO NOT observe this event with unfiltered or improperly covered telescopes/binoculars. Only share this event with Astronomers with properly equipped optics.

(All Chicago Astronomer solar events are perfectly safe and secure.)
The entire Mercury Transit event will start at
6:10 am
to end at about
1:44 pm
Chicago time...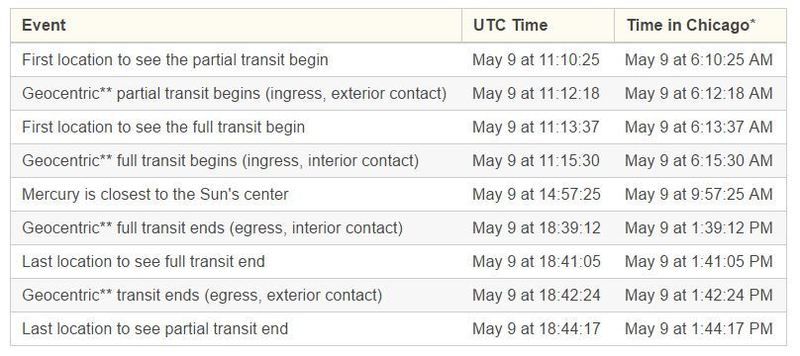 The Chicago Astronomer will be on-site to guide our visitors at the 606 Trail from
9:00 am to 2:00 pm


What our visitors will view in this rare event will be the Mercurian disk slowly glide across the face of the Sun...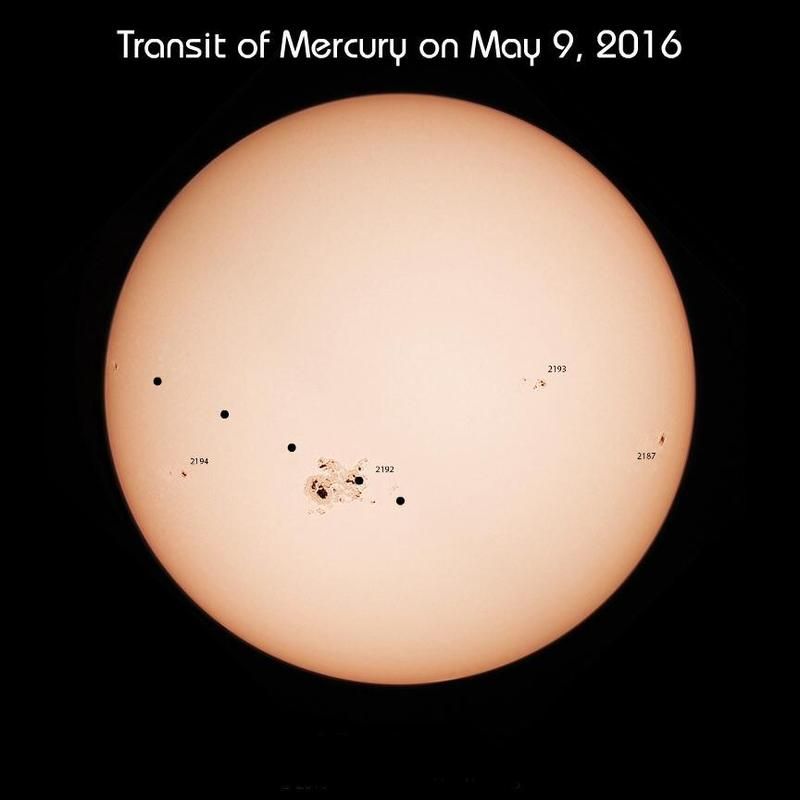 We may get some nice Sunspot activity during this session as well.
Some background on Mercury...
Mercury, is tiny compared to the Earth...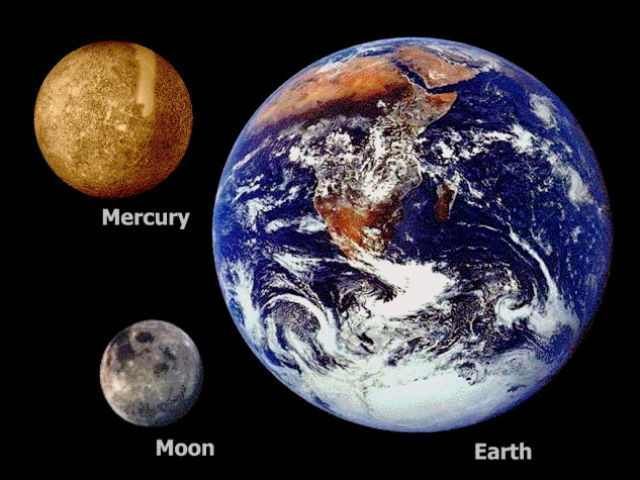 The Mercury Transit has to do with the inner orbit of the planet in relation to the orbit of the Earth - orbiting in a quick 88 days...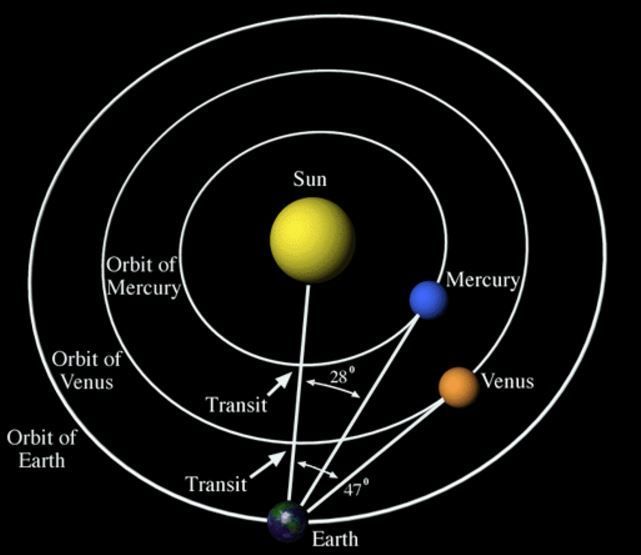 When the alignment is just right, we observe a silhouette disk. But this does not happen every 88 days, because the orbit of Mercury is tilted 7 degrees in relation to the Ecliptic plane of planets...

Orbital mechanics are steady and astronomers are able to predict Transits hundreds of years in advance. Astronomers all over the world anticipate Transits of Mercury and Venus...look for the 3rd and 4th egress event and the "Tear Drop" effect...
All events at the 606 Trail are free and open to all....and free parking!
Take the day off and join the Chicago Astronomer, the Chicago Park District and
The Trust for the Public Land for this very rare astronomical event.

(Check this thread and Chicago Astronomer social media feeds for update on weather conditions for a Go/No-Go status)
The next Mercury Transit will be in November 2019...The Chicago Astronomer will be waiting...