Post by Chicago Astronomer Joe on Apr 18, 2016 22:07:09 GMT -6
Chicago Astronomer and the Chicago Park District Present
"An Evening about Light Pollution Awareness and Pilsen Observation Session"

Friday, 22 April 2016
Join the Chicago Astronomer and the Chicago Park District on
Friday, the 22nd of April at the Harrison Park Field House, (7:00 pm to 10:30 pm)
as we celebrate Earth Day Activities in the Pilsen community and presenting a discussion on Light Pollution awareness with an outdoor telescopic observation session to close the evening.
The stars have been "stolen away" by urban glare and our own Milky Way galaxy is totally unobservable from within the city. One has to travel well out of Chicago's boundaries to notice the galactic bands across the sky. Improper lamps & upward pointing lighting fixtures contribute unnecessarily to this situation where the night skies are taken away from this and future generations.
The
Chicago Astronomer IHSCA Astronomy Club
has been working on gathering light Pollution data in collaboration with the Adler Planetarium...with field trips to the museum and the Indiana Dunes to compare darker skies with those of Chicago. The crew then presented their findings in a exceptionally well attended presentation in January 2016 at our school...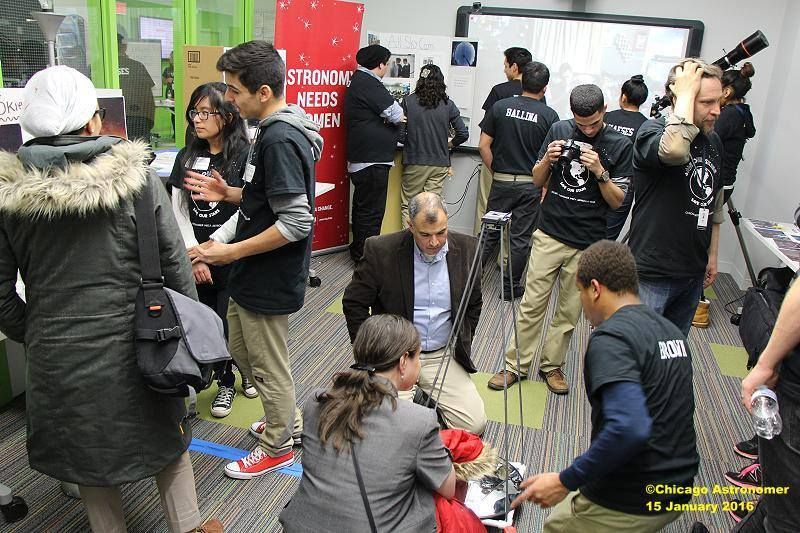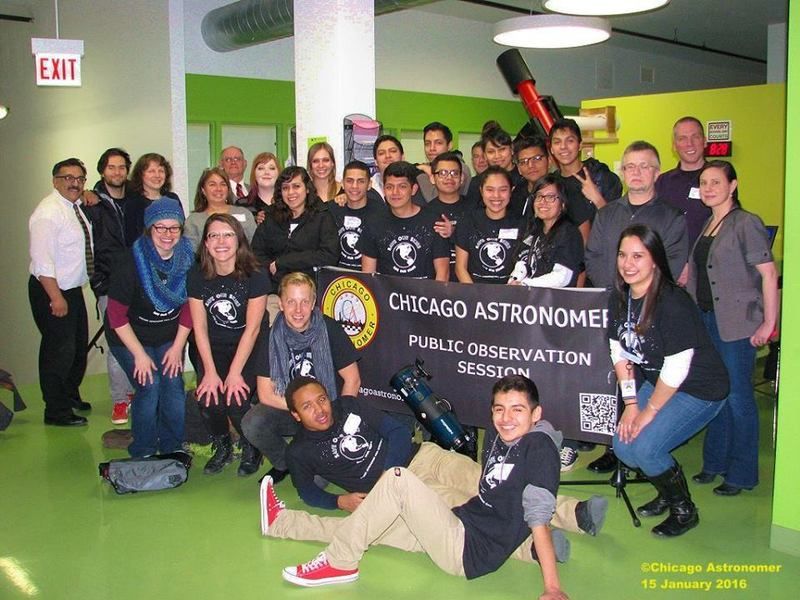 Displays on proper lighting practices, A "All Sky Cam" to measure light pollution in the near future via SatCubes and utilizing a Sky Quality Meter to measure the ambient light at different locales...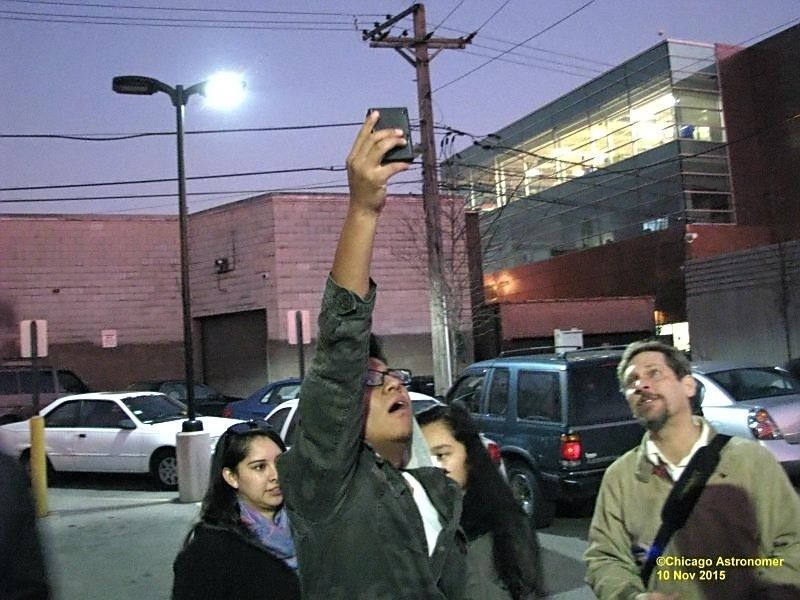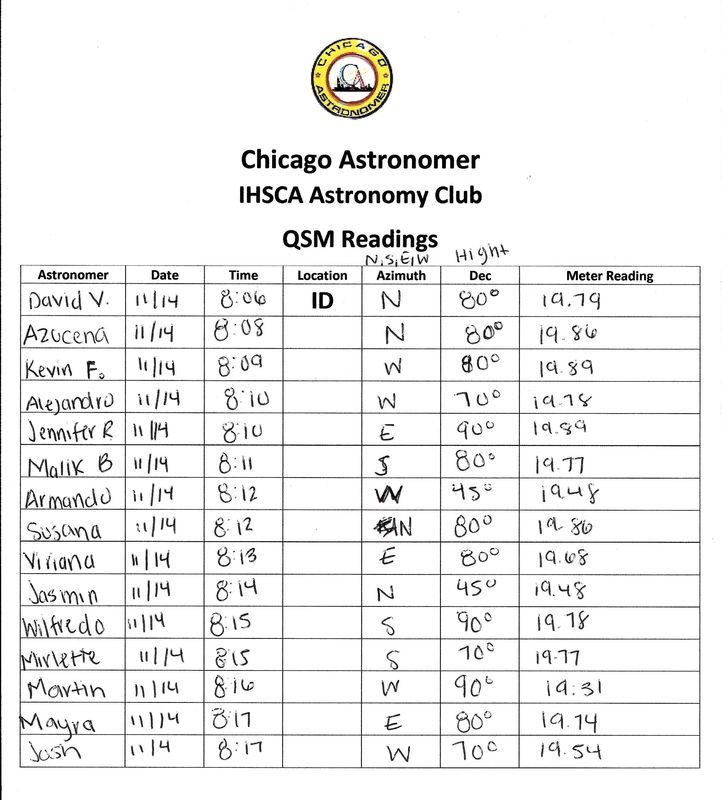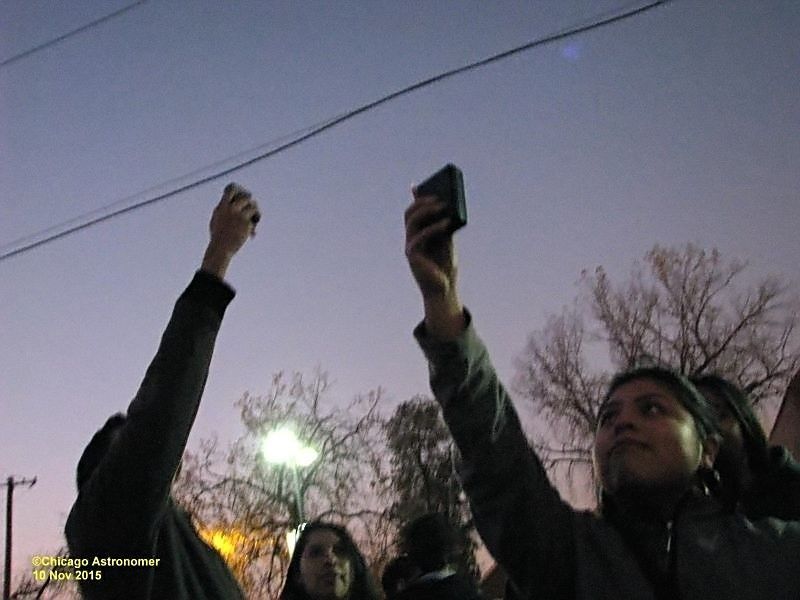 At this gathering at the Harrison Park Field house, we will discuss the current situation on light pollution and how it affects observable enjoyment of the night sky. Joining us, will be the
IHSCA Zoology club and the Chicago Bird Collision Monitors,
who will discuss how light pollution negatively affects migratory birds flying through our city.
We also will show a short film on Urban Astronomy's battle with the glare called "City Dark" and then all are invited to share views of the sky via telescopes at the corner of 18th street and Damen, where Harrison Park will turn off their field lights for us. Jupiter, a low hanging Moon in the east and other early spring targets will be highlighted for this outdoor session, where Astronomers will discuss all things astronomical and attend to our visitors till 10:30 pm.
Be there, (rain or clear skies)...you know you want to.