Post by Chicago Astronomer Joe on Oct 29, 2015 21:01:50 GMT -6
Chicago Astronomer IHSCA Astronomy Club Light Pollution Committee29 October 2015
The Chicago Astronomer Astronomy Club at IHSCA has agreed to work with the Adler Planetarium in addressing the issue of Light Pollution - a factor that has taken away the stars from Chicago skies for current and future generations.
A few weeks ago, the Adler approached our school and the Astronomy club - asked if we would like to participate in their annual "Hack Day" activity, which could be a project in any field such as robotics, ecology, recycling etc...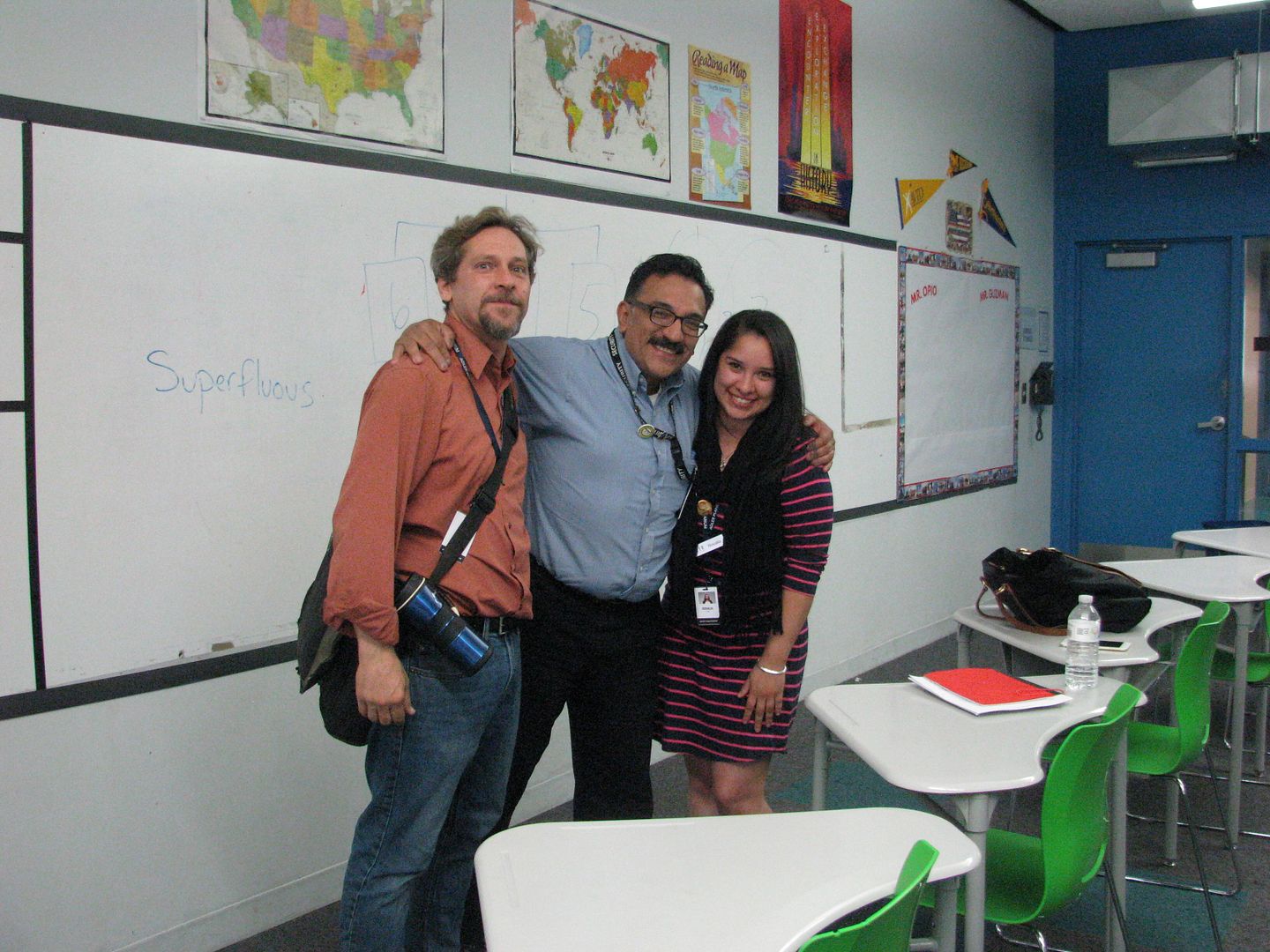 I thought that this would be a perfect opportunity to approach a condition of our environment that effects all Astronomers and lovers of the night sky, something we can possibly create an awareness and change minds.
Ugly light Pollution.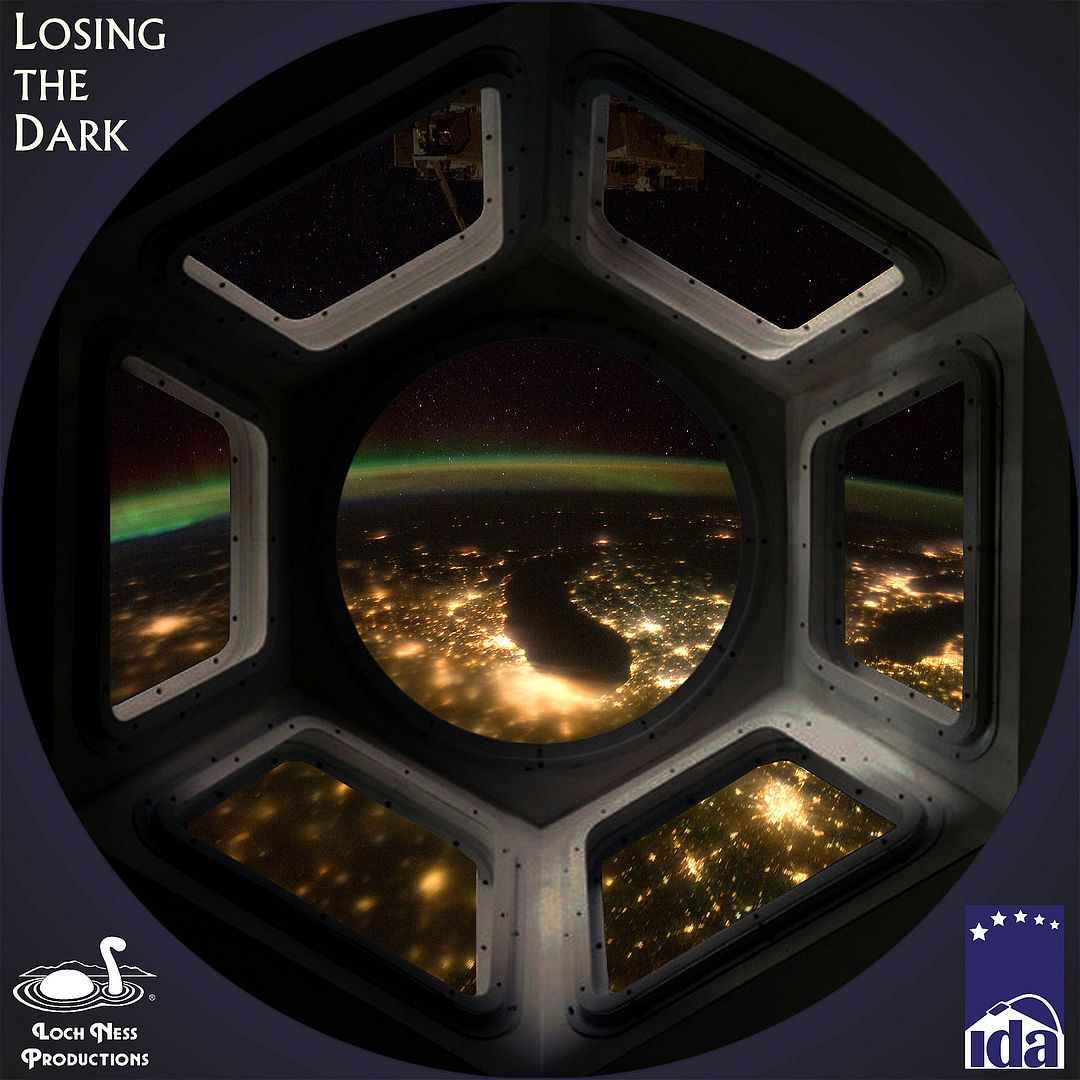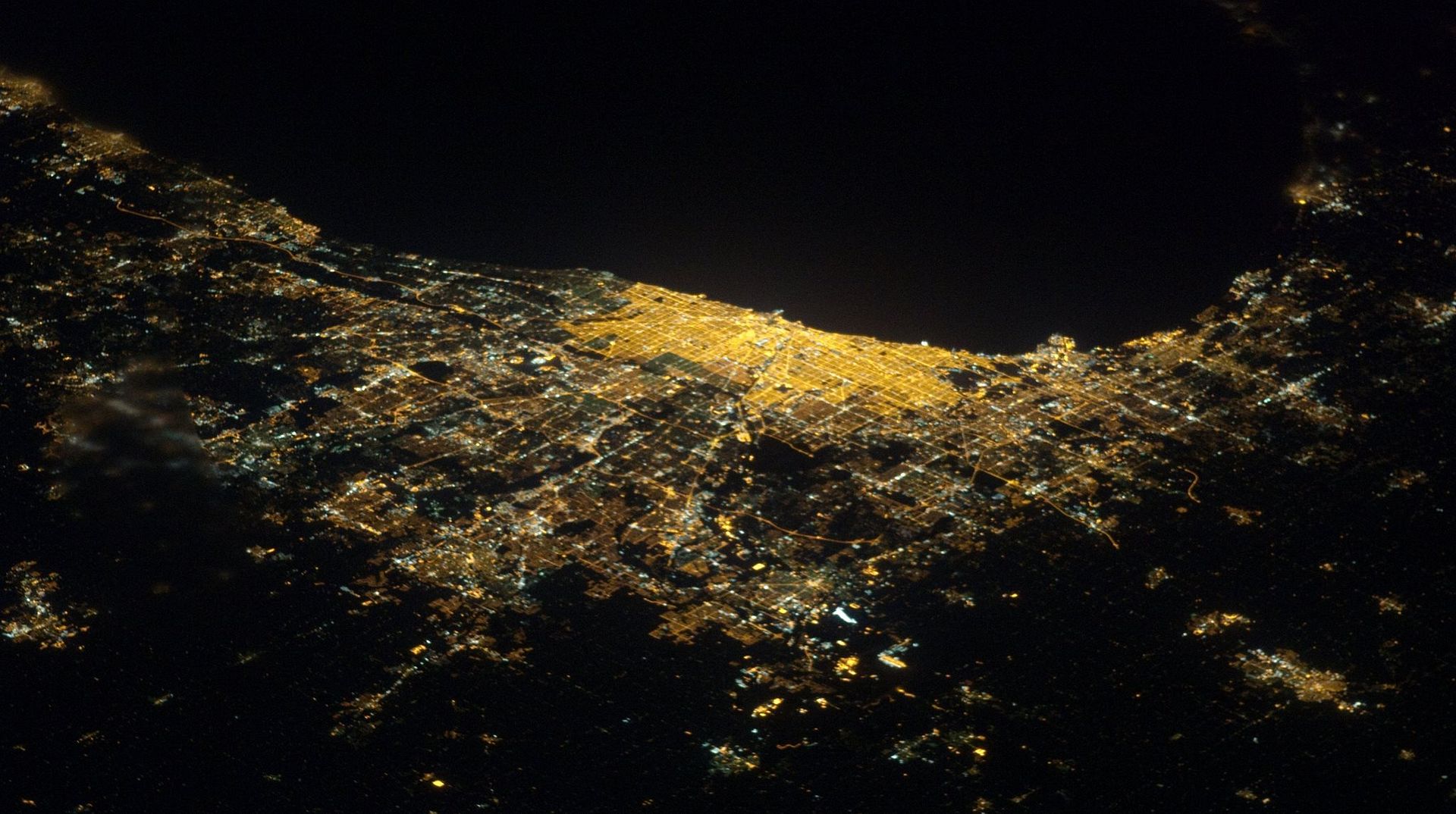 Our astro students embraced the opportunity and formed the "Urban Light Pollution" committee and started to plan. The Adler requires us to present our activity to the community in January 2016 as part of the project funding and it doesn't give us much time...

Our first meeting of the LPC, (Light Pollution Committee) was last week after our regular Astronomy Club meeting, where we discussed: The Mercury Transit coming up in May 2016, Artificial structures around stars and What's up in the current night sky...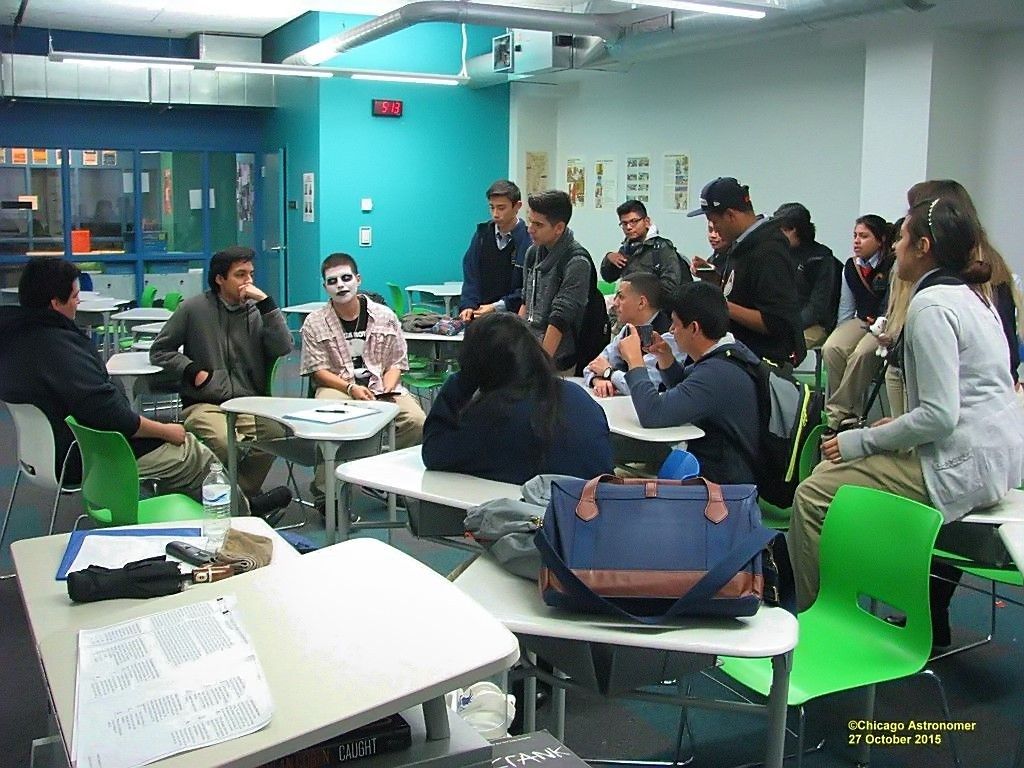 We plan to create an awareness starting with our school, talking to classes, putting up posters and making a video...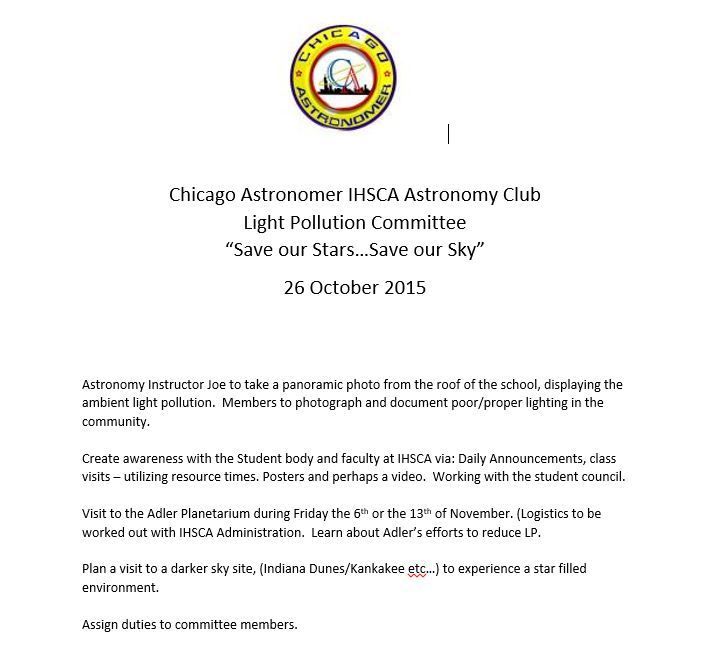 The LPC crew reassembled two days later to discuss our plans and with the Adler...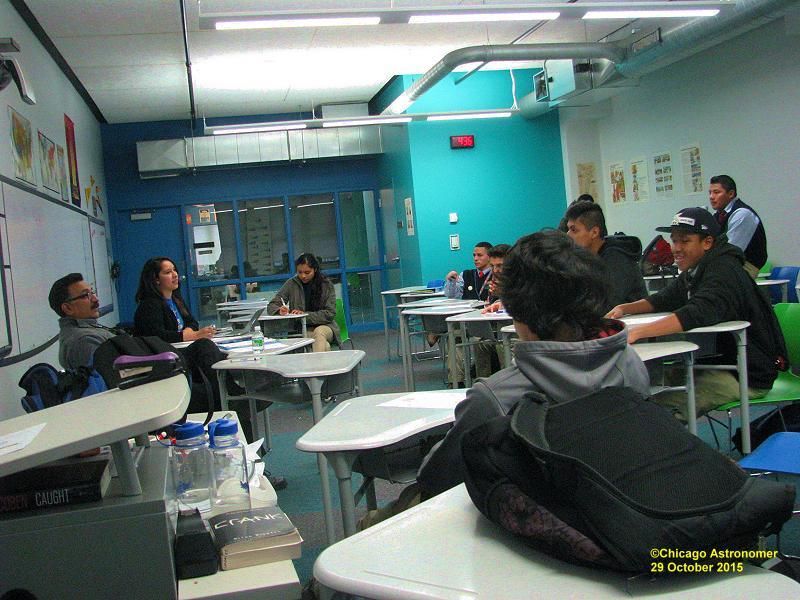 Intense participation and ideas....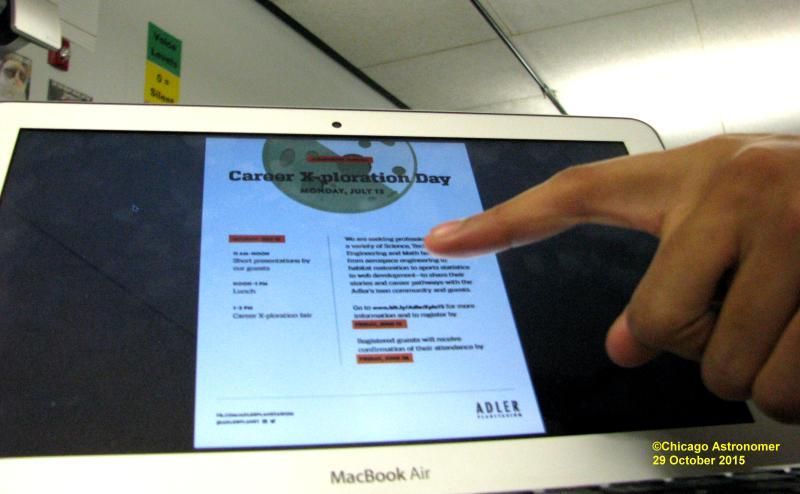 We came away with some great content from this meeting...
- The Adler will provide:
Light meters to measure the ambient light
Transportation to visit the Planetarium within the next week
Transportation to visit a Darker sky site in Indiana within three weeks
T-shirts with Anti-pollution artwork created by the LPC crew
Flyers/Posters
Social media
When we have our field trip to the Adler, (November 6th), we will give them a tour of the museum, meet the Astronomers, visit the Light Pollution exhibit... and as a Doane Observatory Facilitator, I'll take them in to see the 20" telescope. On the field trip to a dark sky location, the crew will observe a deeper sky, with the Milky Way Galaxy just starting to manifest itself and hundreds of more stars than we get in the city. We will meet up with an Astronomer friend of mine in Indiana, who has been battling against Light Pollution and saving the night sky there. This will re-enforce and further motivate what the crew is working for and bringing back to the inner city.
There is a lot of work to do, meeting with politicians, community leaders and organizing the presentation on January 15th at our school to the public.
As we are the pioneer school taking on this project with the Adler Planetarium, we will start the ball rolling in Chicago, so that others may do their part on bringing back the stars to our urban skies. This is big stuff...

More as this project continues.....
-