Post by Chicago Astronomer Joe on Oct 21, 2014 20:33:36 GMT -6
Partial Solar Eclipse with the Chicago AstronomerThursday - 23 October 2014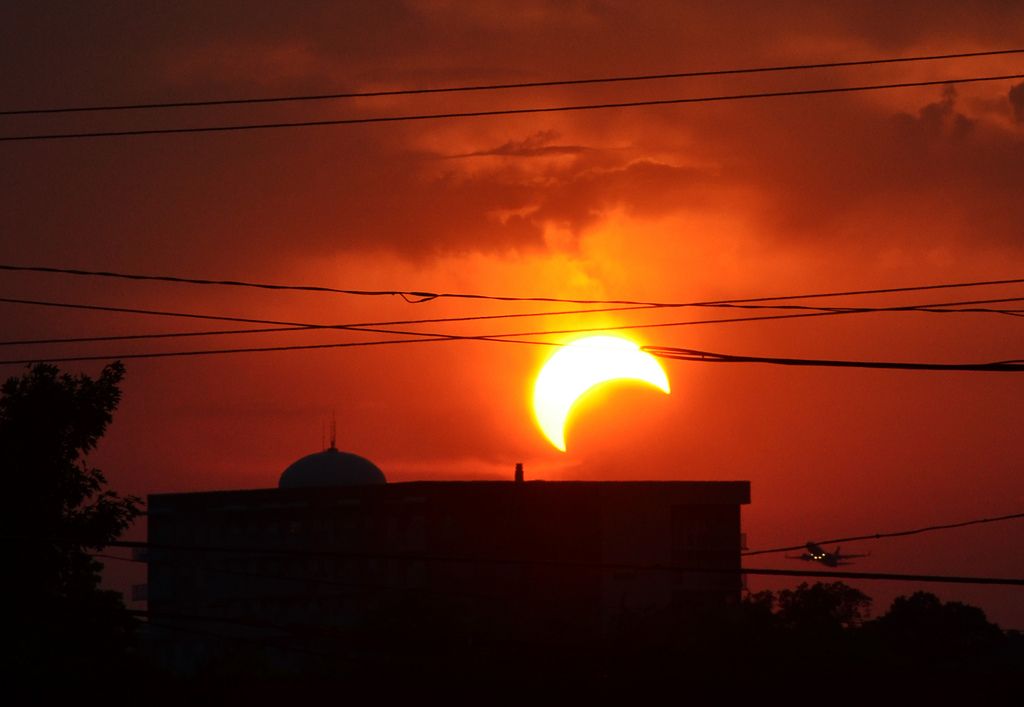 Thursday, the 23rd of October,
we will experience a partial solar eclipse of the 2014 year and this time, two weeks after the total lunar eclipse, the celestial event will be observable for most of North America...with Chicago catching 55% of the solar disk hidden by the Moon.
I will join forces with the Adler Planetarium and set-up equipment to observe, image and share this event, with equipment just west of the Adler building...along with my fellow Adler Telescope crew, there will be plenty of telescopes to peer through. We expect hundreds of visitors to make their way to the area and meet - many Chicago Astronomer fans and friends. Hopefully, the weather will cooperate with us, (forecast is calling for partly cloudy skies and rain later...
)
I will have on hand the C11 beast and the C102mm Refractor riding on top - both with full aperture Baader solar filters. And also, on extended loan....the Coronado H-Alpha Solar Scope. A safe trio of solar instruments!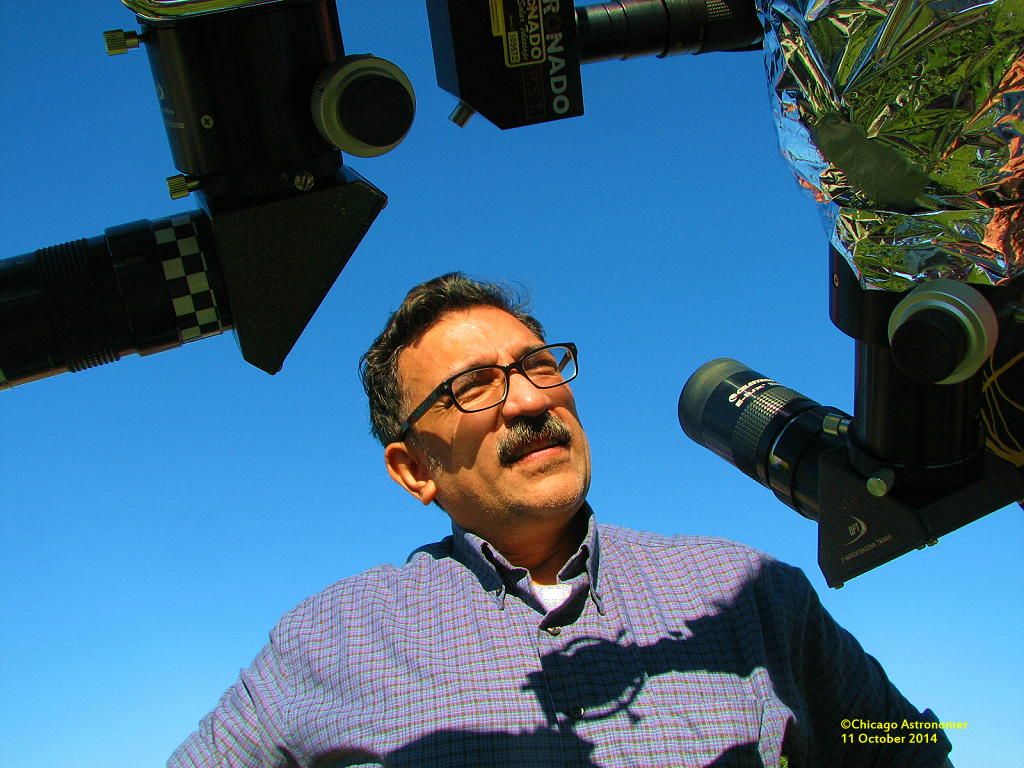 The event starts at 4:36 pm with the Sun at a paltry 12 degree high, (a closed fist held at arms length is 10 degrees). Pretty low to start...and it'll get lower fast. At maximum totality at 5:43 pm, the Sun/Moon duo will only be 2 degrees in altitude...most certainly lost behind trees and building in the city...but leading up to this, could make for some nice photo ops.
The eclipse is over at 6:44 pm, but it will be well below our horizon and lost to Chicago area observers.
Note:
Solar observing can be dangerous if not careful. Use only proper solar observing equipment or just hang out with me and share an afternoon together of safe looking at the Sun. I also have a limited amount of safe solar glasses to distribute to our regular Chicago Astronomer fans...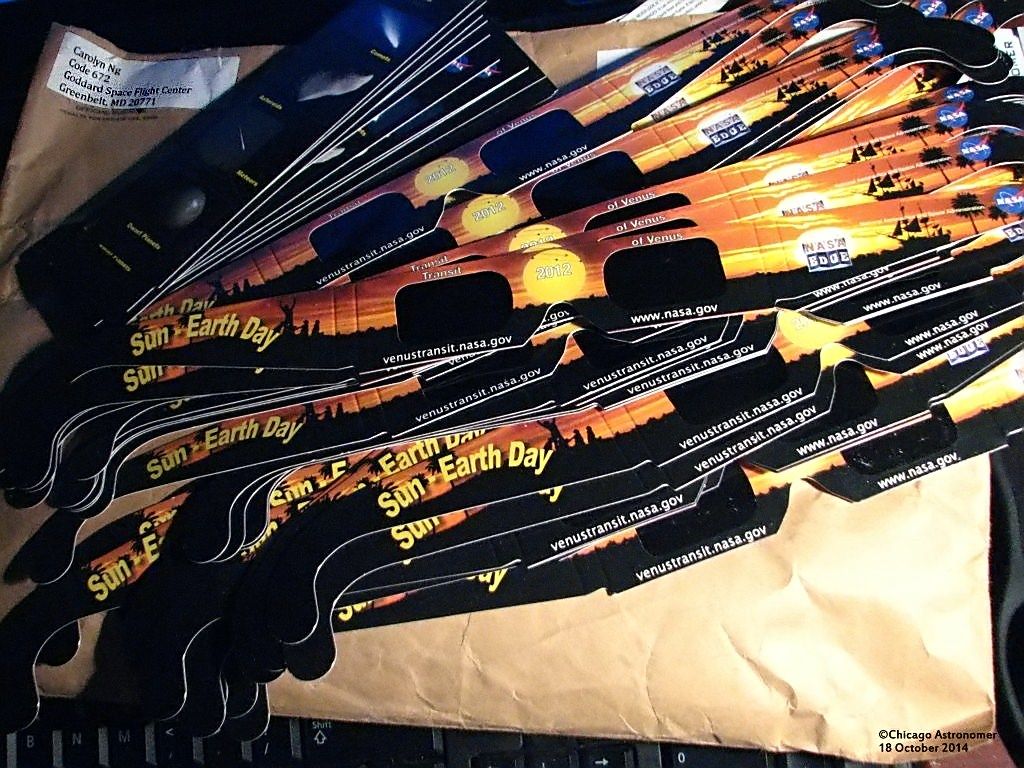 Monster sunspot AR 2129 is presently making a grand showing on the Earthside of the solar surface...and could be in a opportunistic position for some great solar imaging as the lunar limb makes its way across the Sun's face.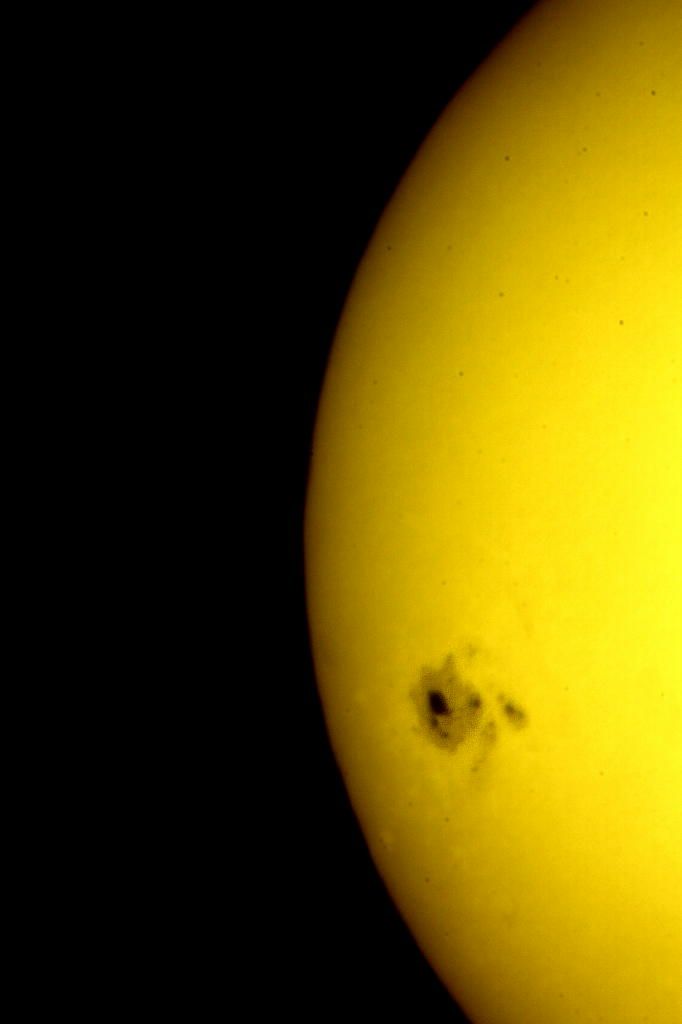 Check out Chicago Astronomer Curt's eclipse data here with good data on the event:
Chicago Astronomer Curt
See all good skylovers out there for this first half of the lunar/solar tetrad sequence....