Post by Chicago Astronomer Joe on Jul 27, 2014 1:03:29 GMT -6
Kendrick's Full Aperture Baader Solar Filter for the C11
I have a new solar filter coming my way and I think it will serve the Chicago Astronomer very well.
Two years ago, I had researched the solar filters out there extensively....
astronomer.proboards.com/thread/3586
I even got me some Seymour film, although it did filter nicely, I just didn't like the orange tint it provided...and the imaging was a bit "soft". Nice for small scope views, but not a large scope like the C11.
But eventually, I settled on a Orion Glass Full Aperture Solar Filter, (got it used for the Venus Transit of 2012 - worked beautifully).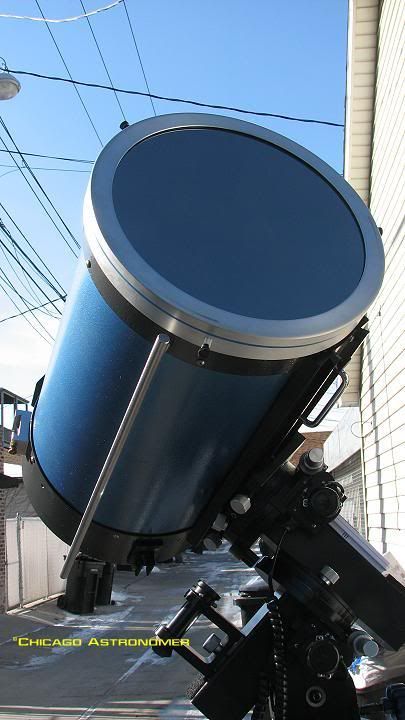 It does a fine job, but I have found that the Baader full aperture solar filter I use on my C102mm Refractor & C5 SCT displayed sharper images and resolution than the C11 beast....which seem counter to what was to be expected. Off-axis filters work well, but why steal resolution by limiting the aperture...?

Looking around, them Baader solar filters are quite expensive for infrequent observation sessions, but nice to have, as part of the Chicago Astronomer arsenal. Recently, I was made aware of a discounted sale at a telescope shop in San Diego California and saw on-line a great looking filter for a good price...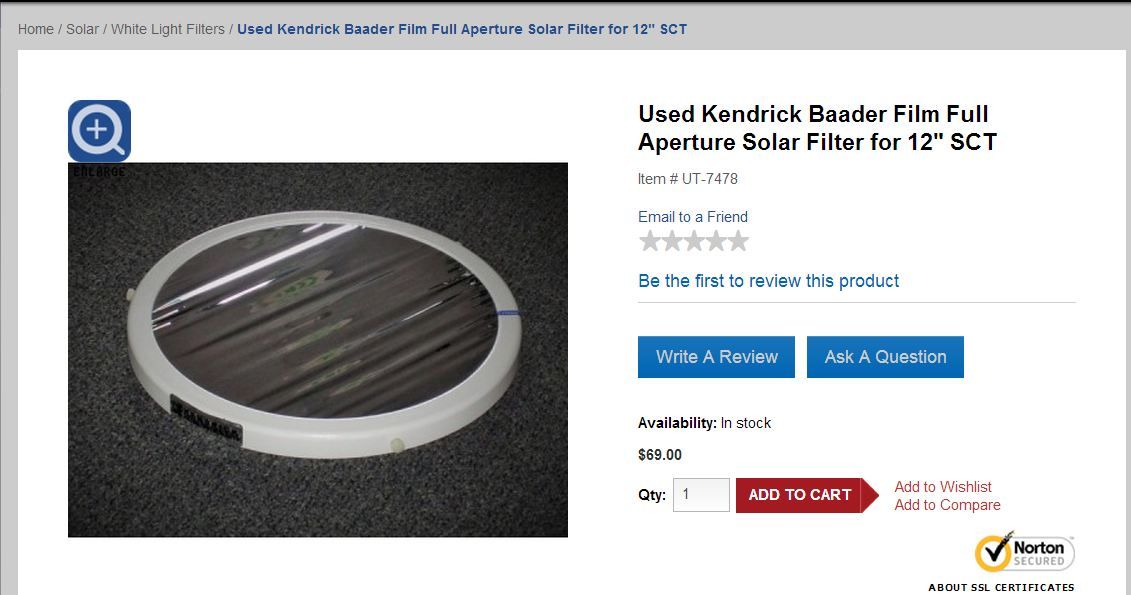 I took a chance and purchased it over the phone, instead of on-line, as I was to have this filter picked-up by Chicago Astronomer Support Crew member Maria, as she was headed out there shortly and would pick-it up. With my discount C.A. code, the price was less than listed and now mine.
But it would be a couple of weeks until I actually get it when Maria returns to Chicago. She did sent me some pics though...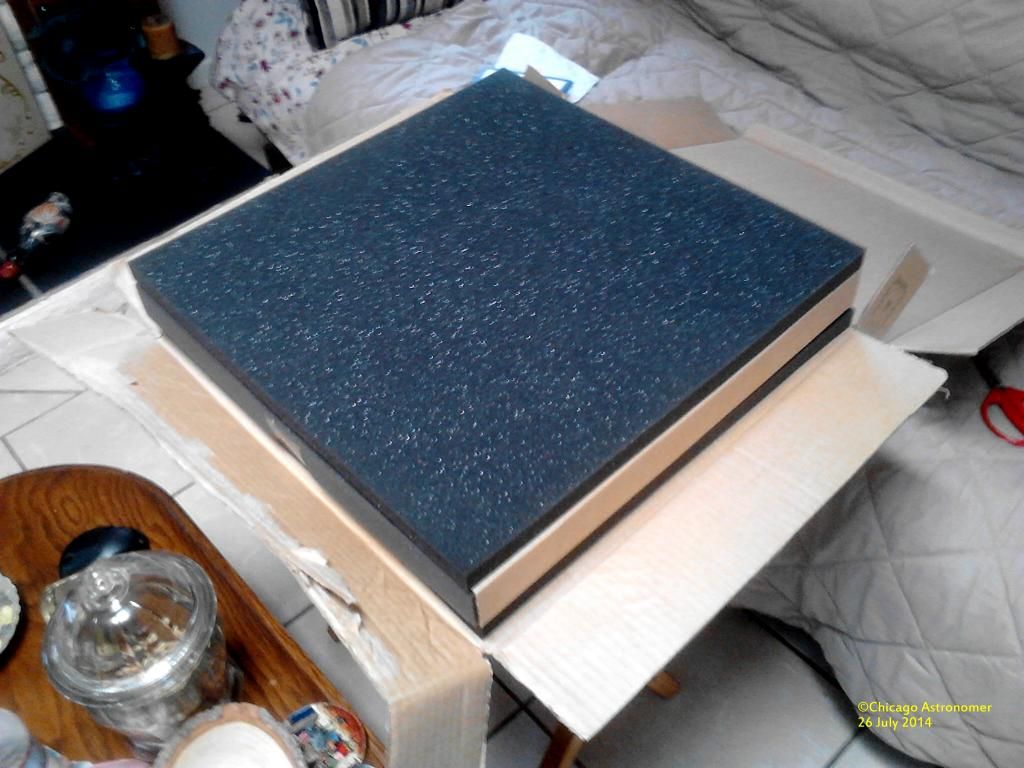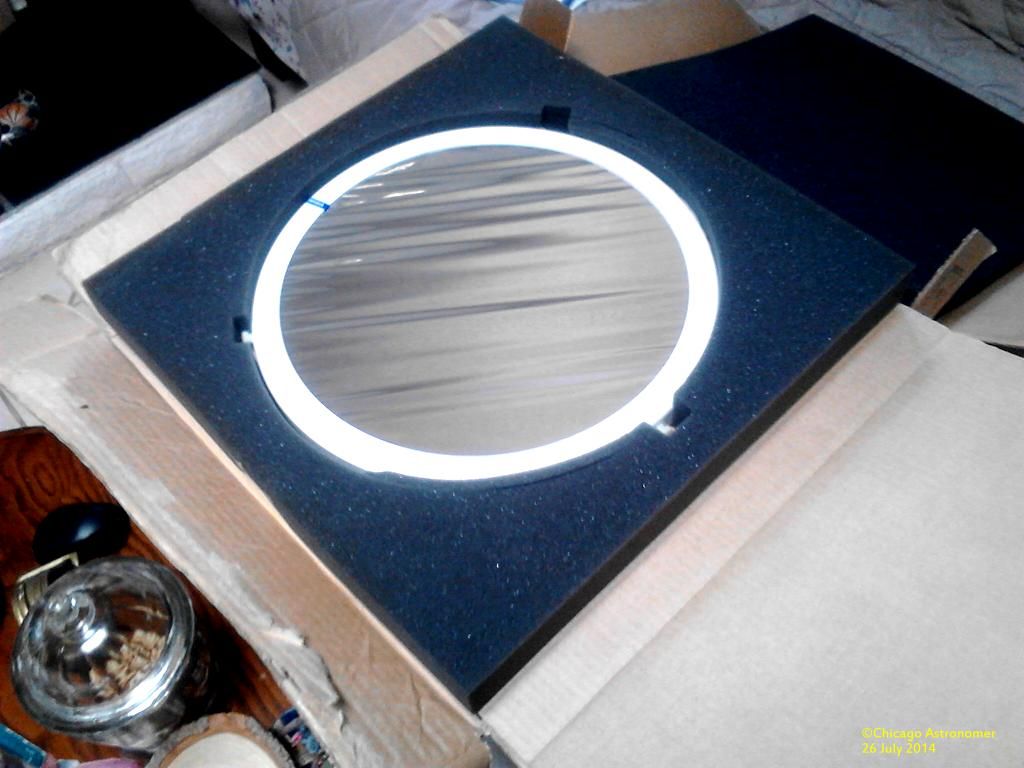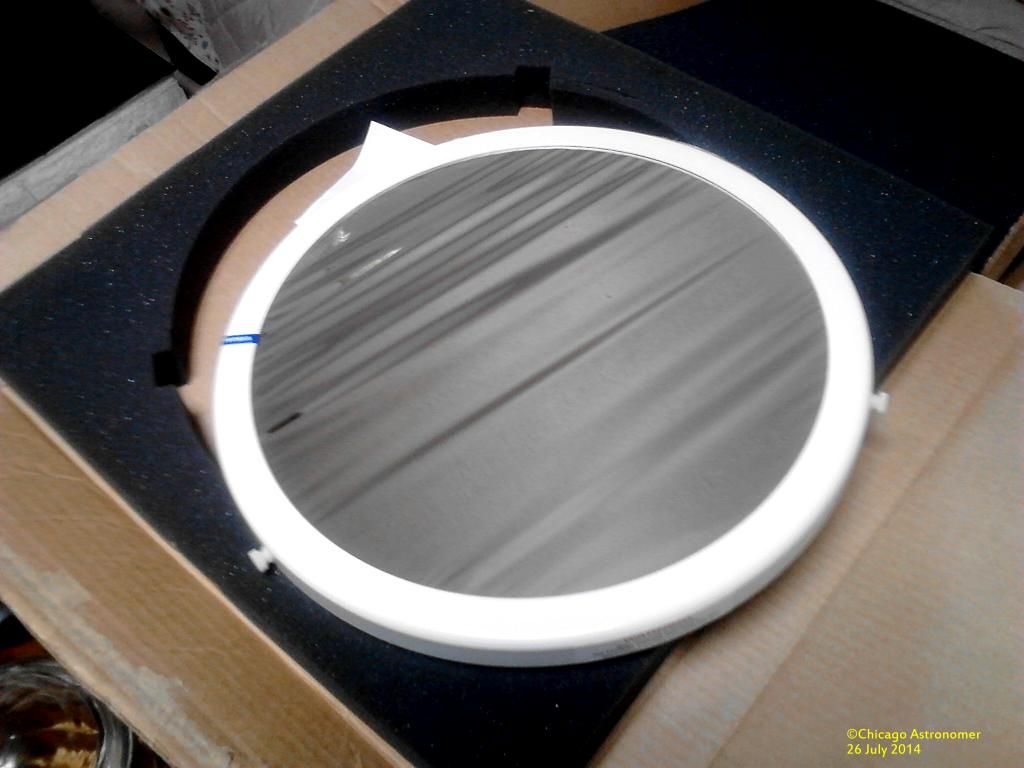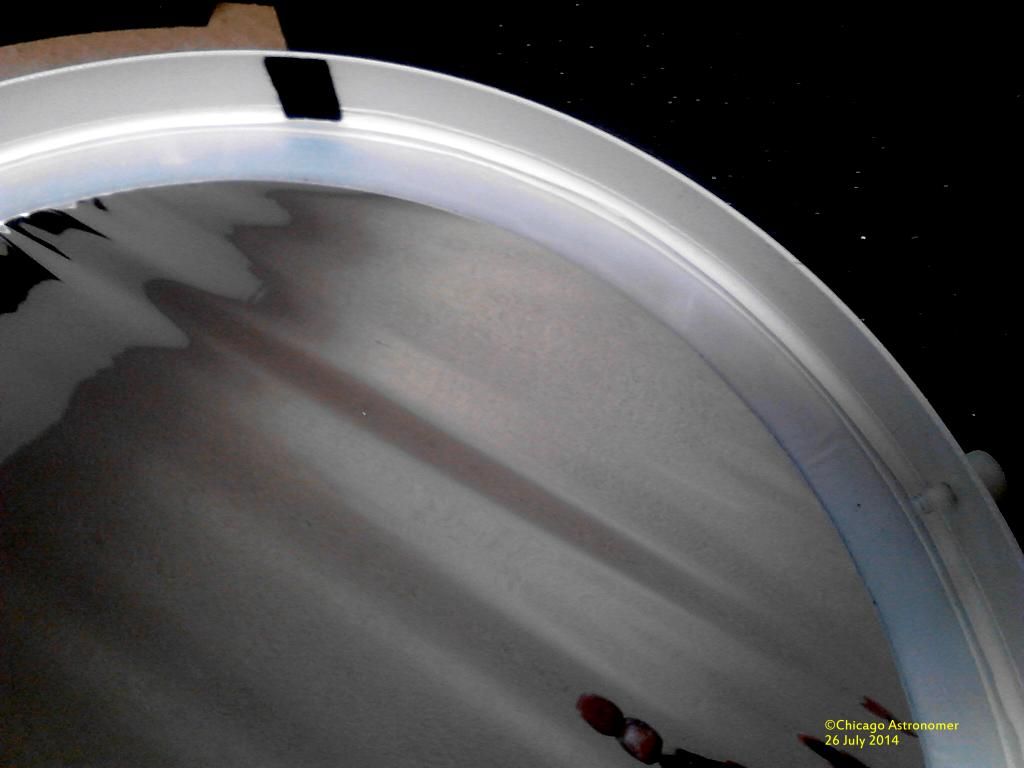 She took the pics with a cell phone camera, so the pics are not the best....
It looks fantastic without a blemish anywhere and the film integrity solid. The salesman at the store made mention at pick up, that a new one of these would have cost a lot more than double than what this is sold for and this one is in excellent condition.
Yes, it is made for a 12" SCT, but it's not a big deal to adapt it to the C11....which is at 279.4mm - the filter fits 337 to 347mm diameters. Longer nylon screws and firm padding...easy peasy.
More pics and trial run when I get it mounted on the scope.