Post by Chicago Astronomer Joe on Apr 29, 2014 18:54:48 GMT -6
The Chicago Astronomer's annual participation at the Pritzker Elementary school Science Fair

28 April 2014
I usually participate in the very cool Pritzker school annual science fair as a representative of the Adler Planetarium, (been part of the presenter crew for about five years now). But for some reasons, the Adler could not and the school offered the opportunity to me to return as the Chicago Astronomer and set-up a scope as usual.
Luckily, I was able and brought along the CG-5 mount and C102mm Refractor. I was going to set-up the mighty C11 beast, but the weather this week is stormy and rainy, (drizzling as I arrived) and forcing me inside for the first time in my years as a presenter. I set-up along the far wall and ready for my visitors...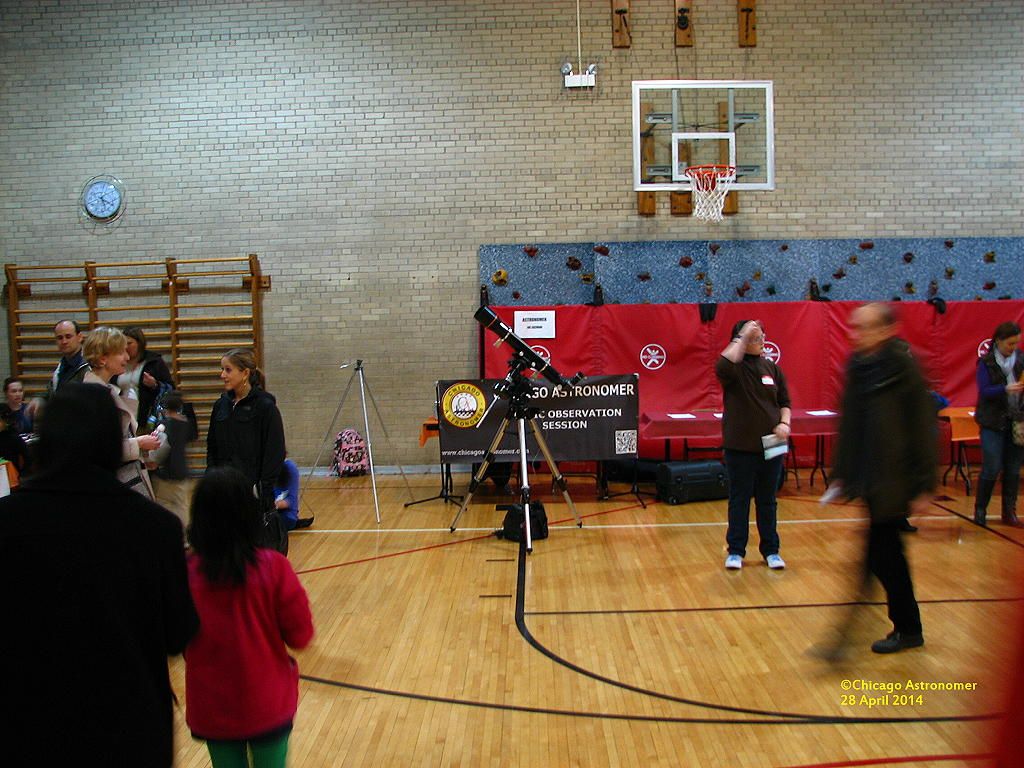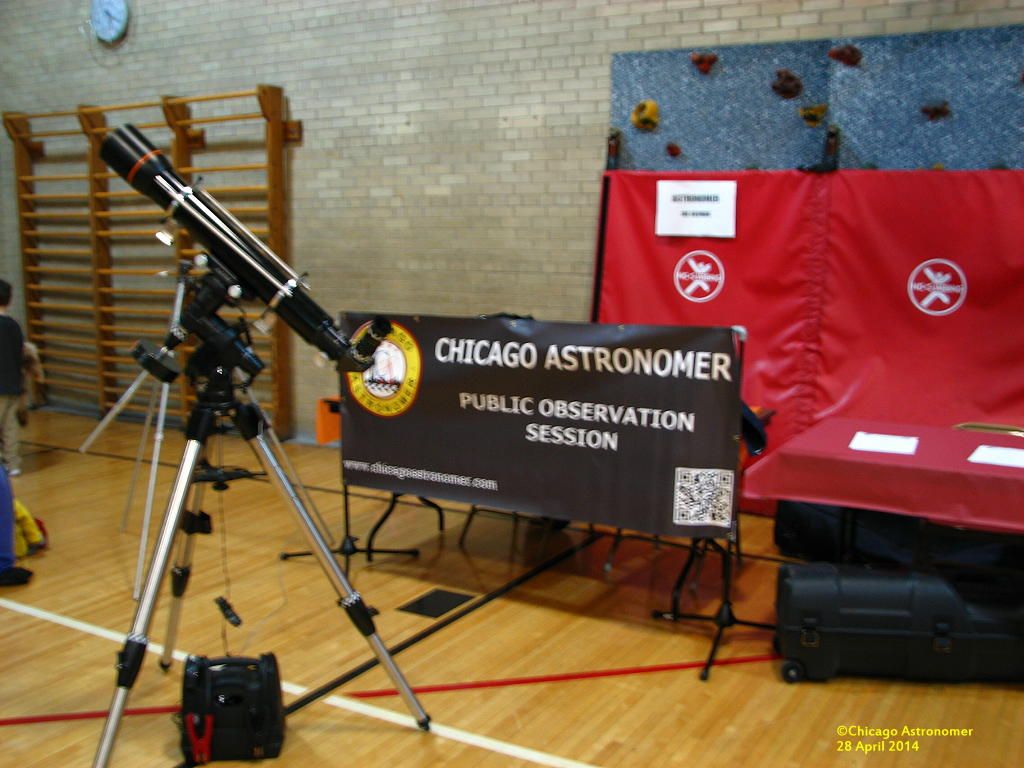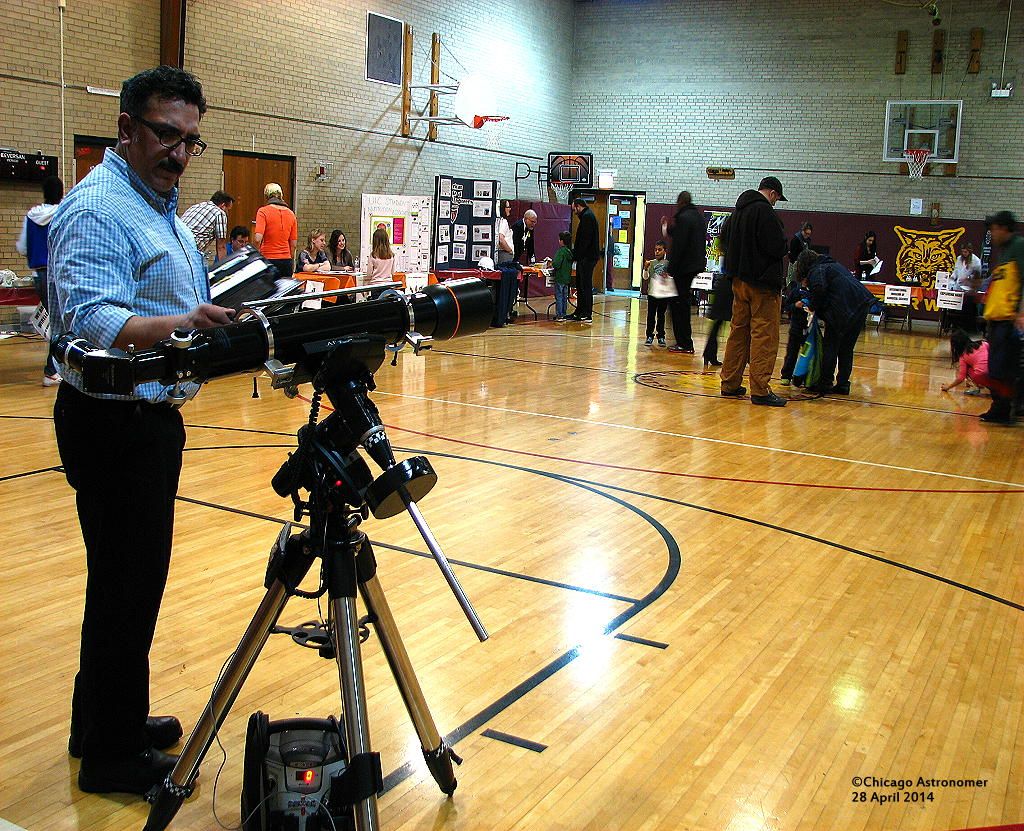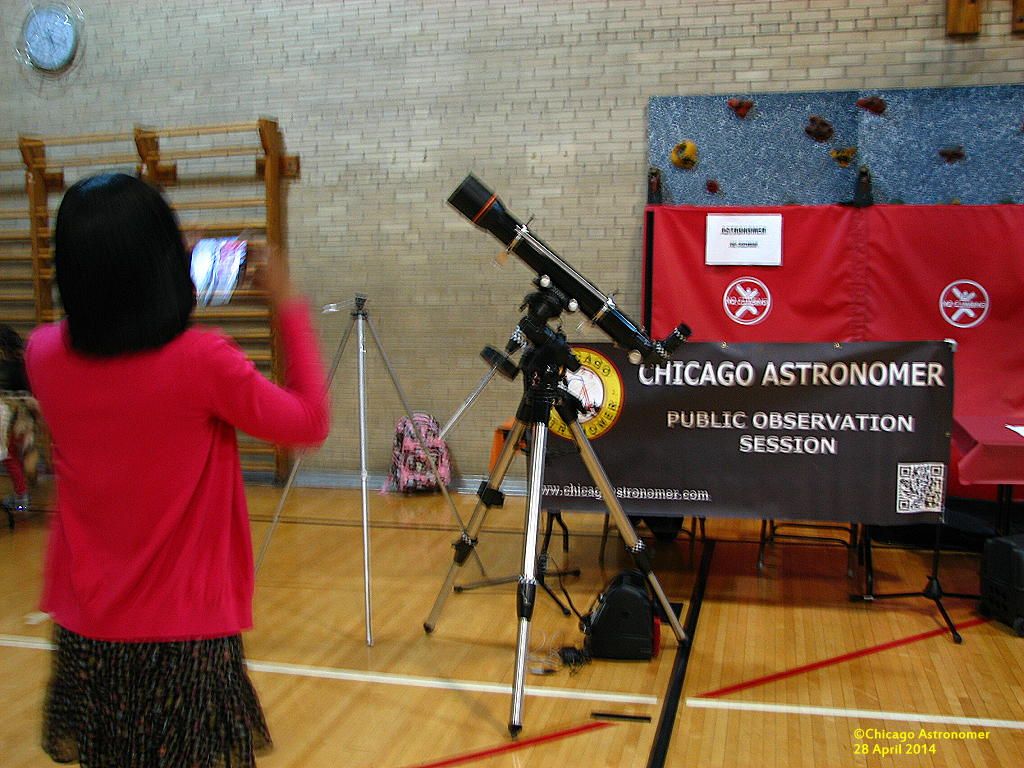 I also set-up the iPad mini to run the Sky Safari pro app and demonstrate the remote control touch-and-go capabilities of locating celestial targets, pretending that the gym's ceiling was an imaginary sky...
And with just a touch, allowing the students to select their desired object, the mount slewed the scope up/down and around - to the amazement of both young and adult...wirelessly. (I still dig it myself...

..)
I used the iPad mini to slew along the far wall, and brought up highly magnified views the knots of the basketball net and the hands of the clock - explaining why objects are always upside down and/or reversed in optical imaging...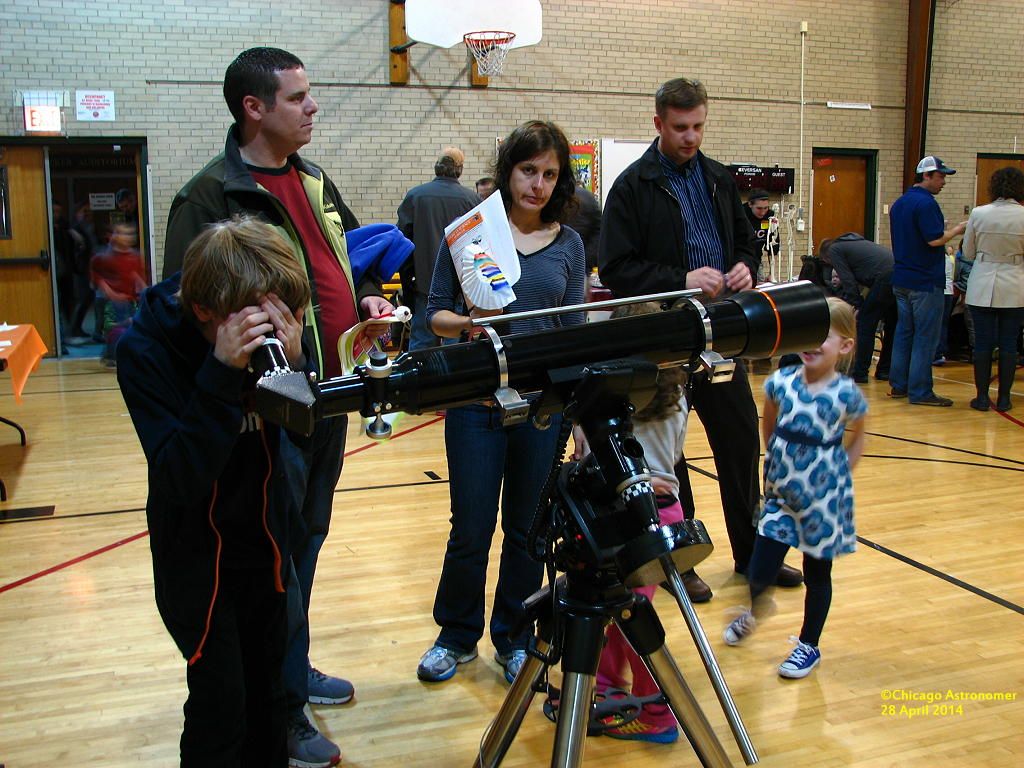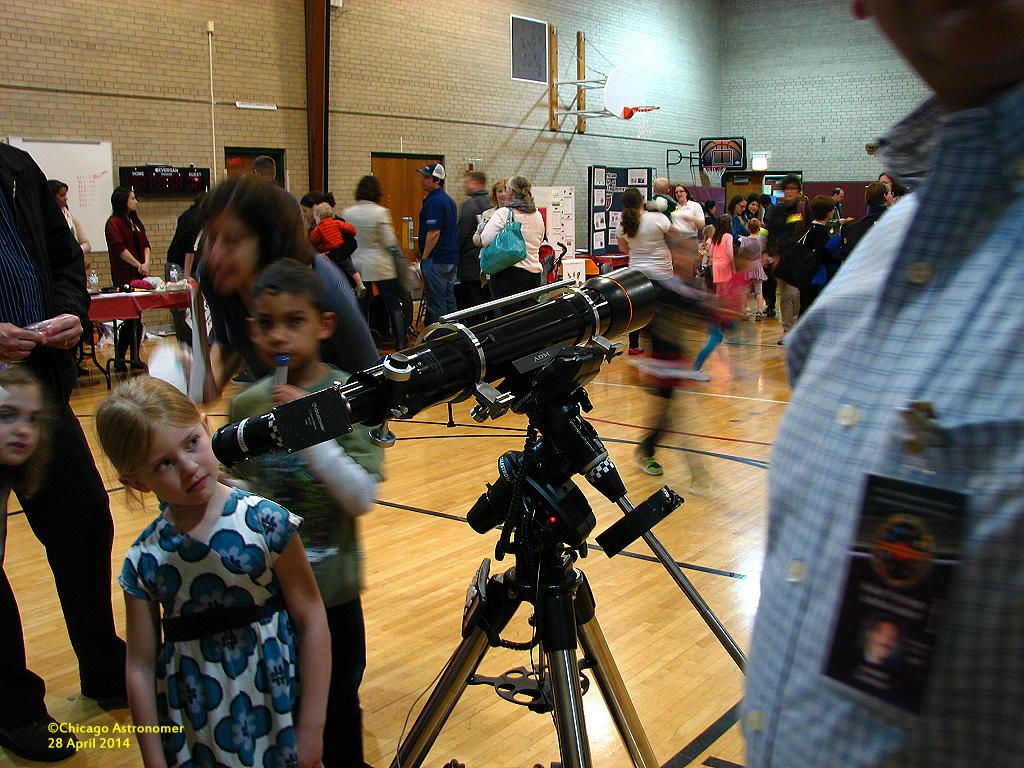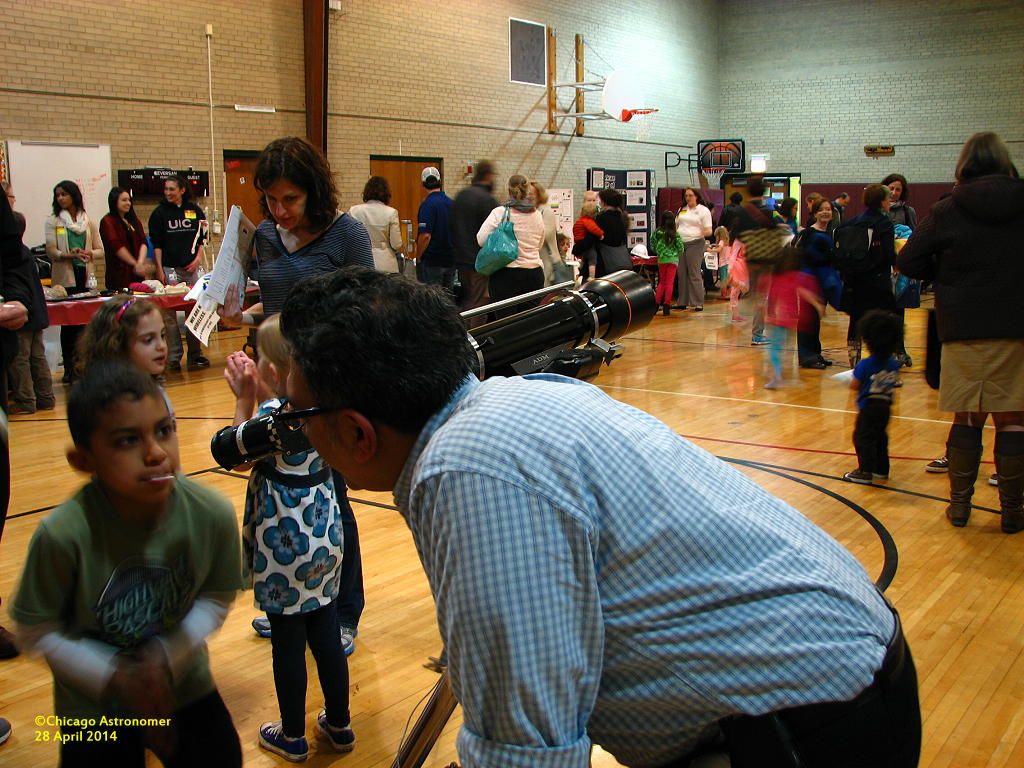 As each student and family made their round to the different tables and presenters, I welcomed them to take a peek through this "Finder scope" and describe what they observed...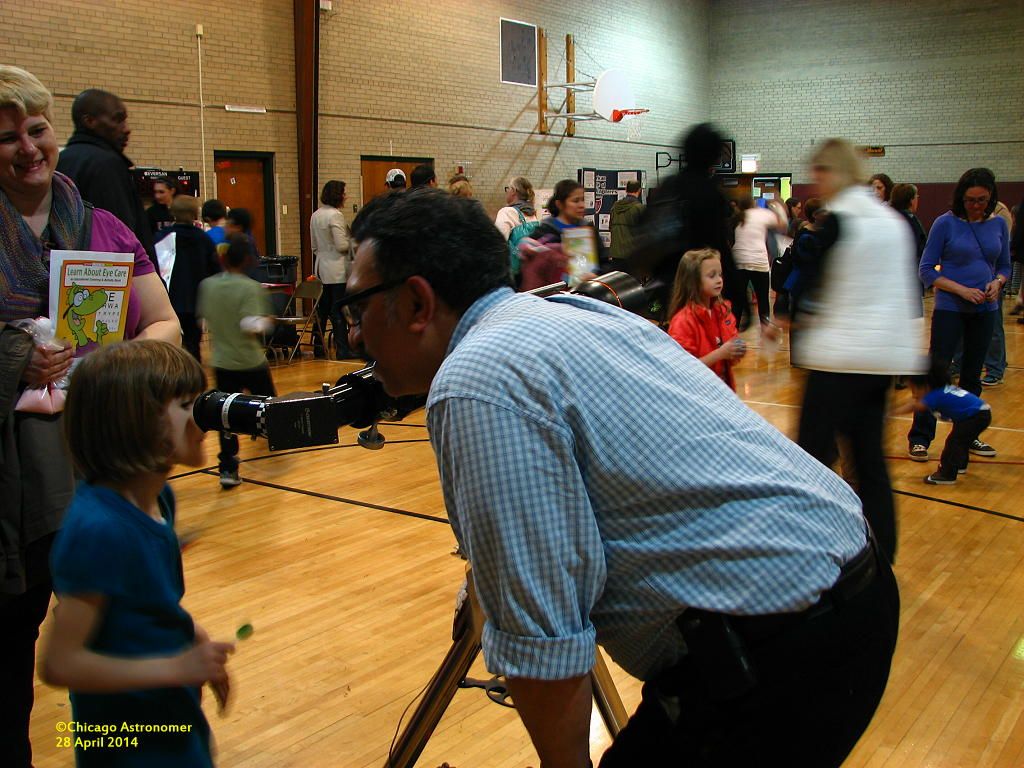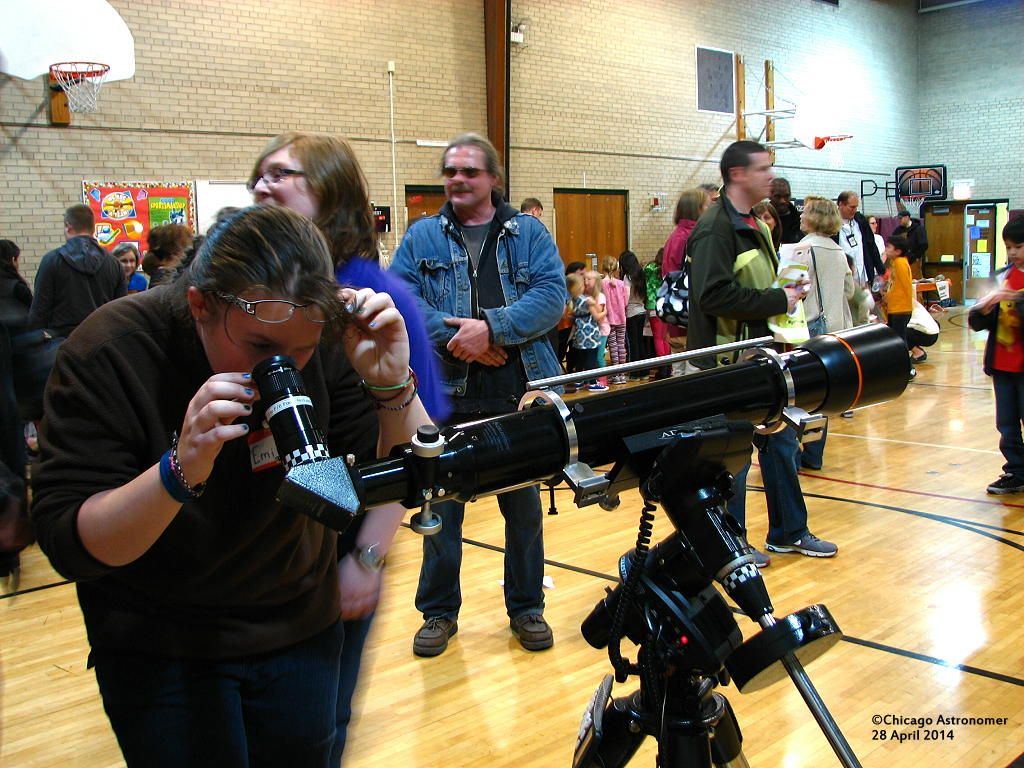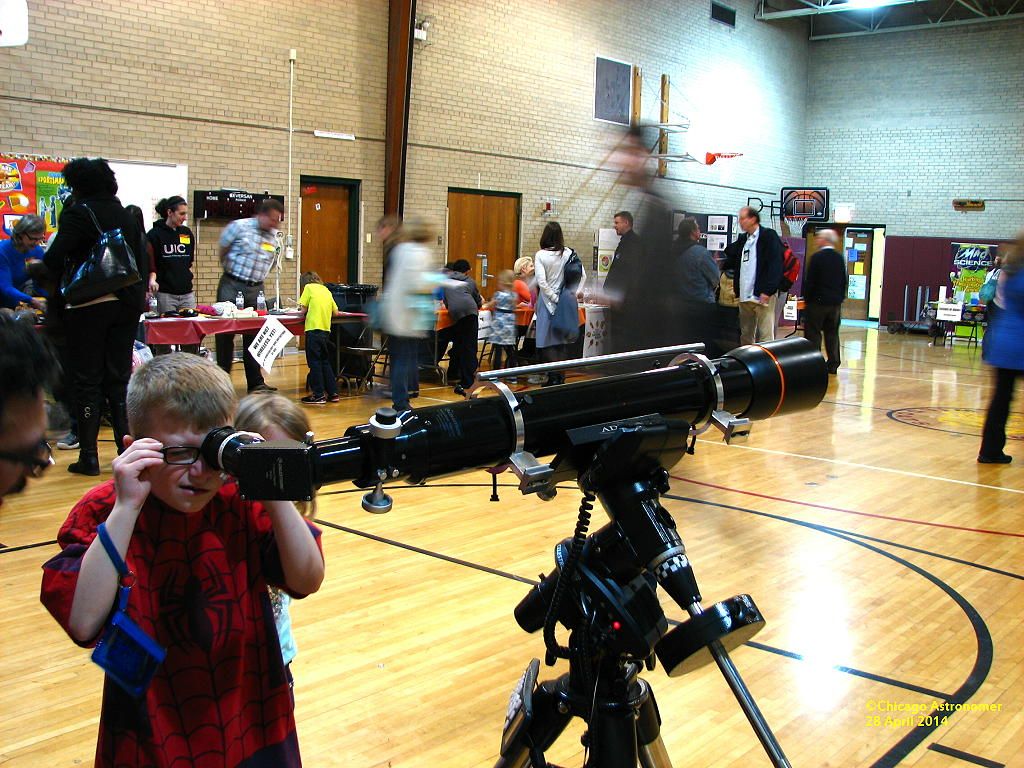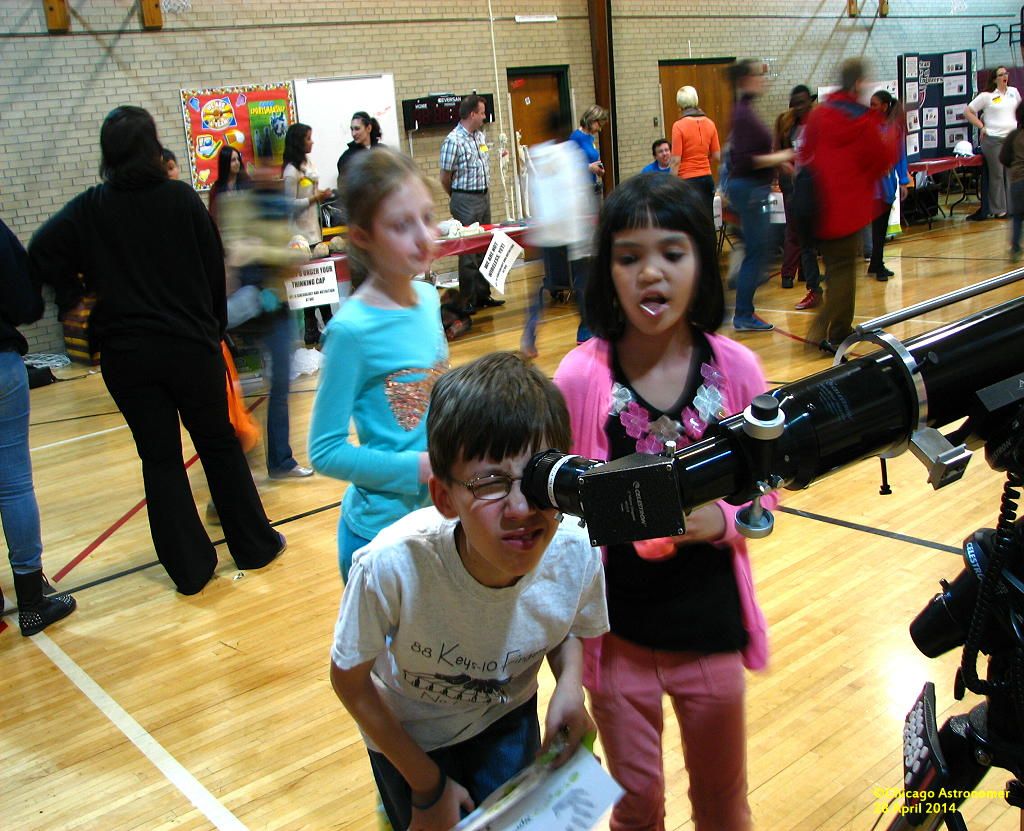 Considering the walls were quite close, I initially had a tough time properly focusing on the selected objects. I slipped in a extender tube between the diagonal and eyepiece...and now had plenty of focus run, bringing in sharp clear images...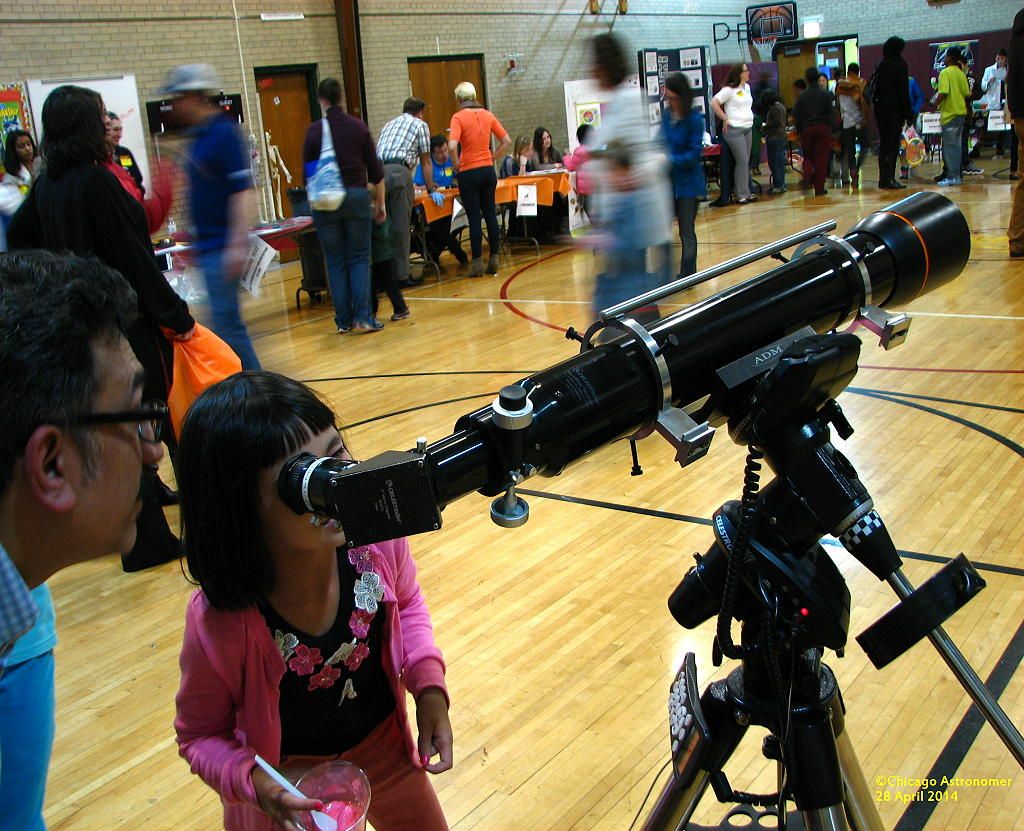 I had Pritzker staff member Karen assist me for awhile, taking me lead and working with the kids...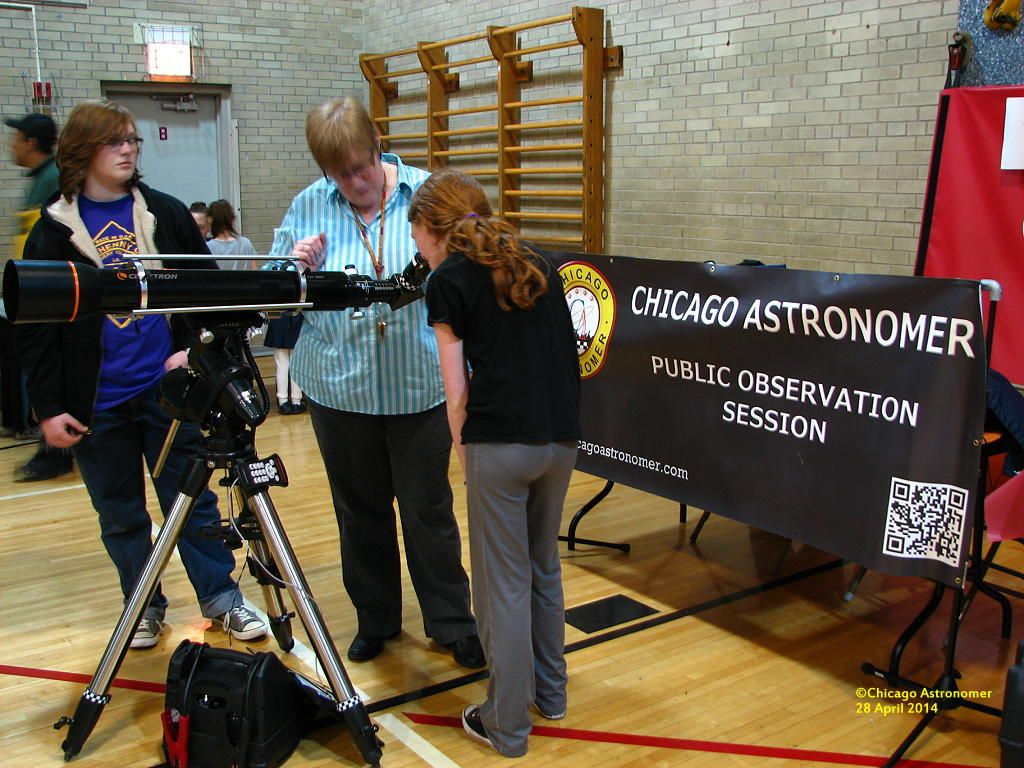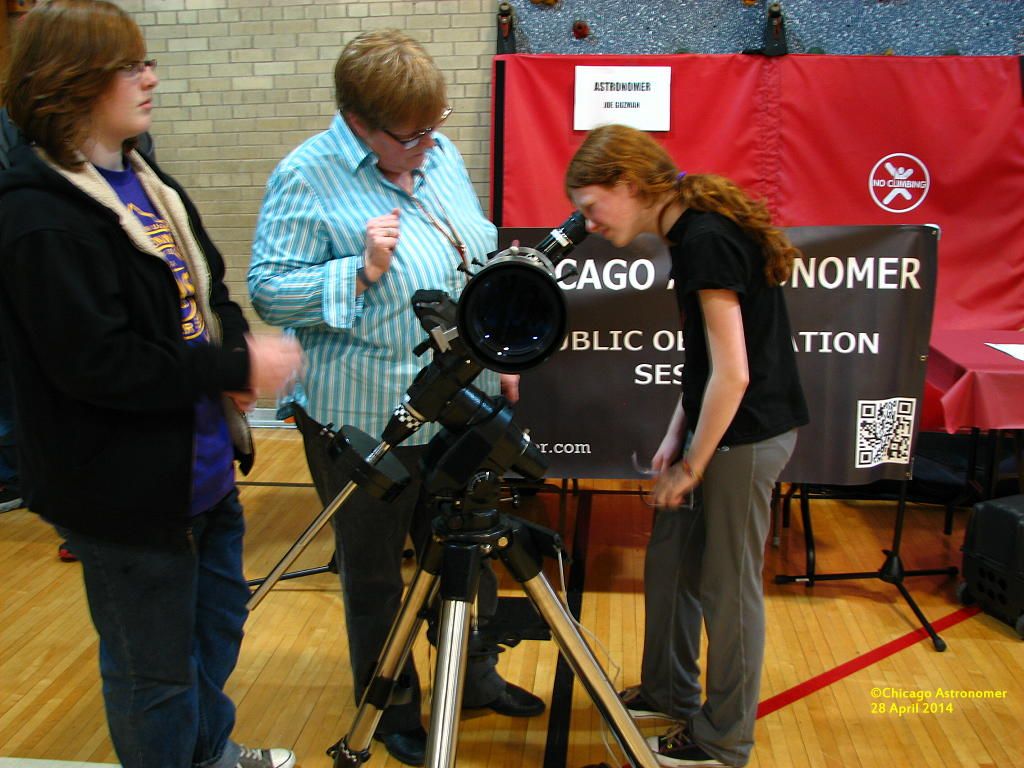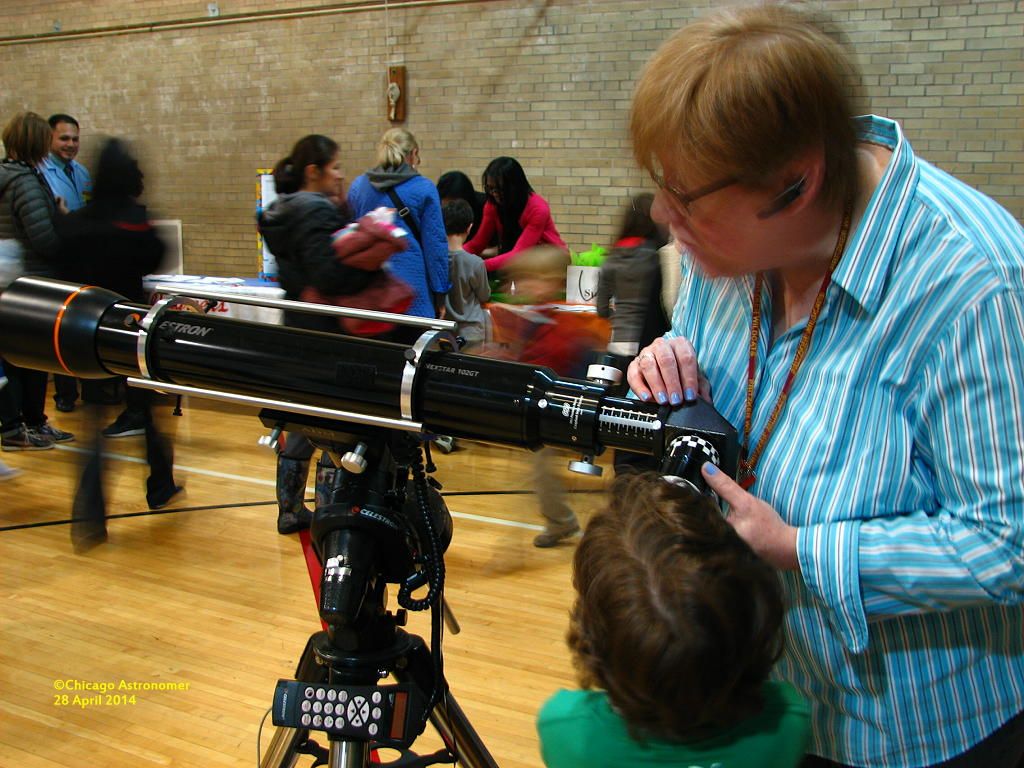 It also enabled me to quickly grab some eats that is always available for the presenters and soon I returned...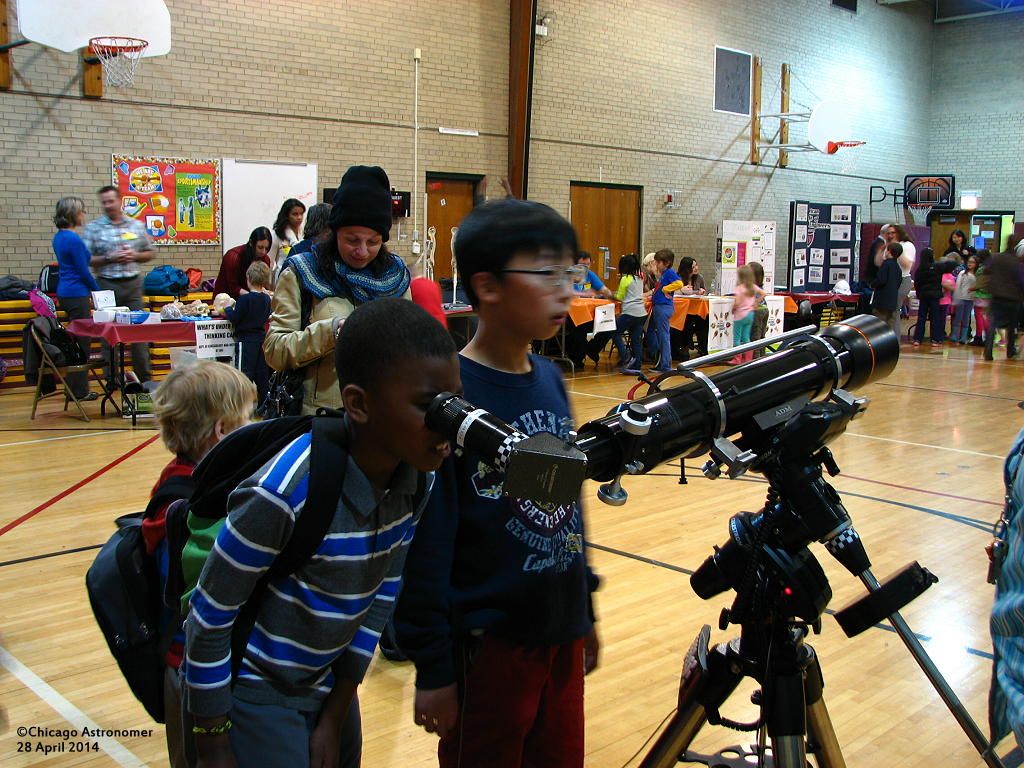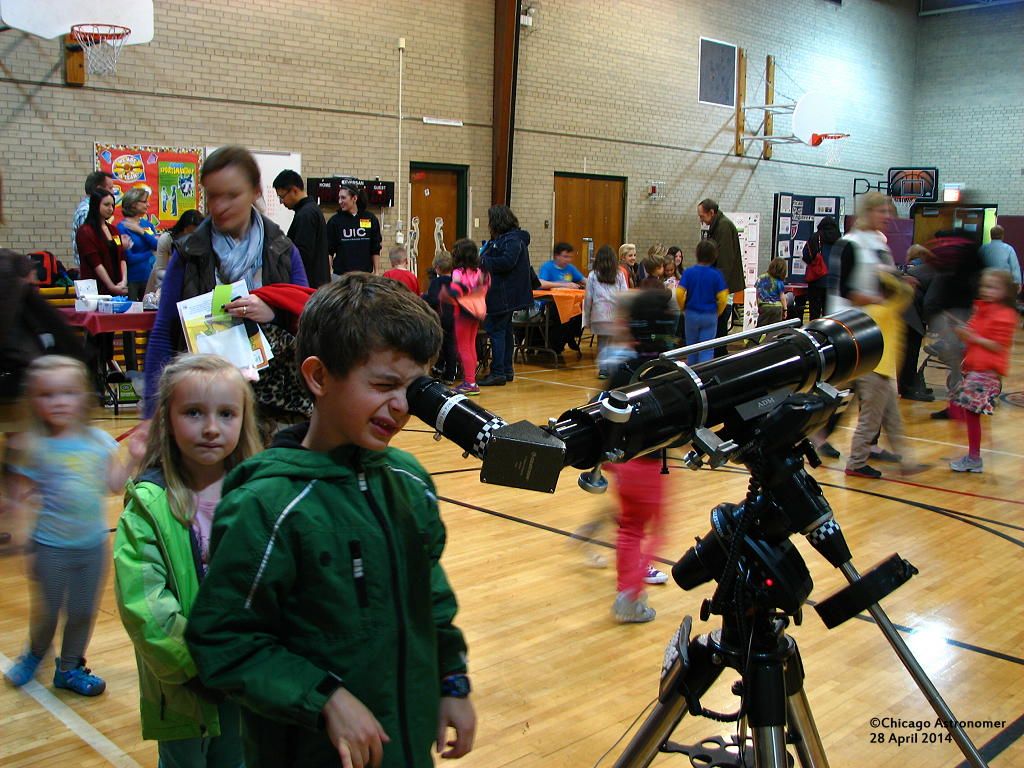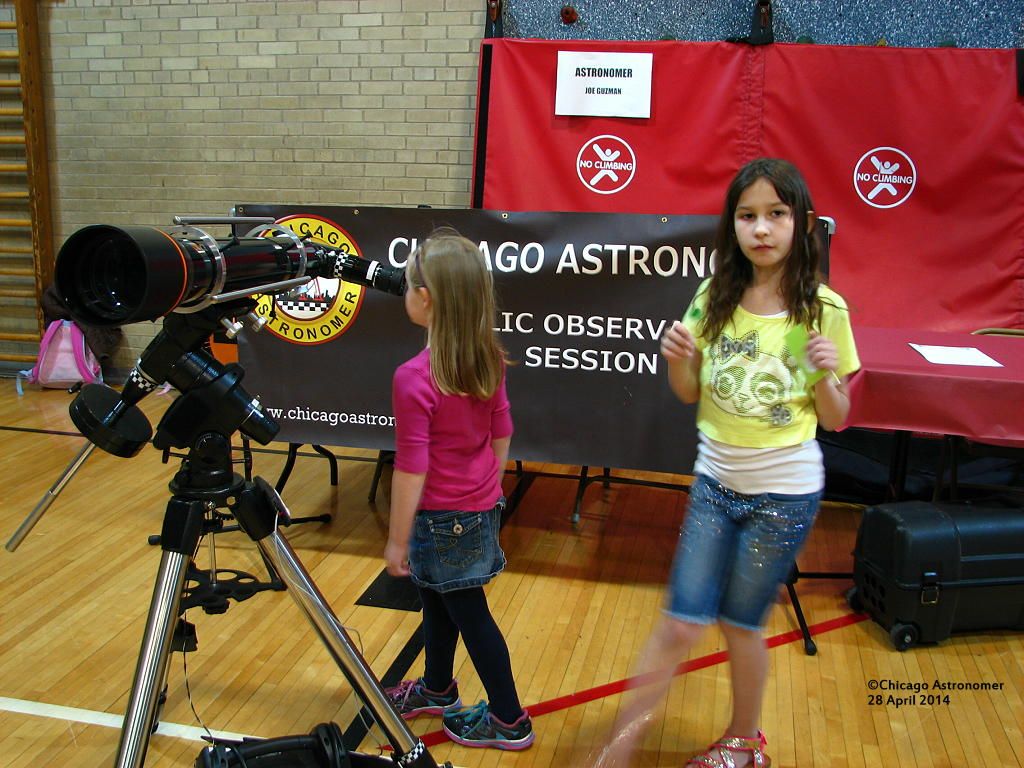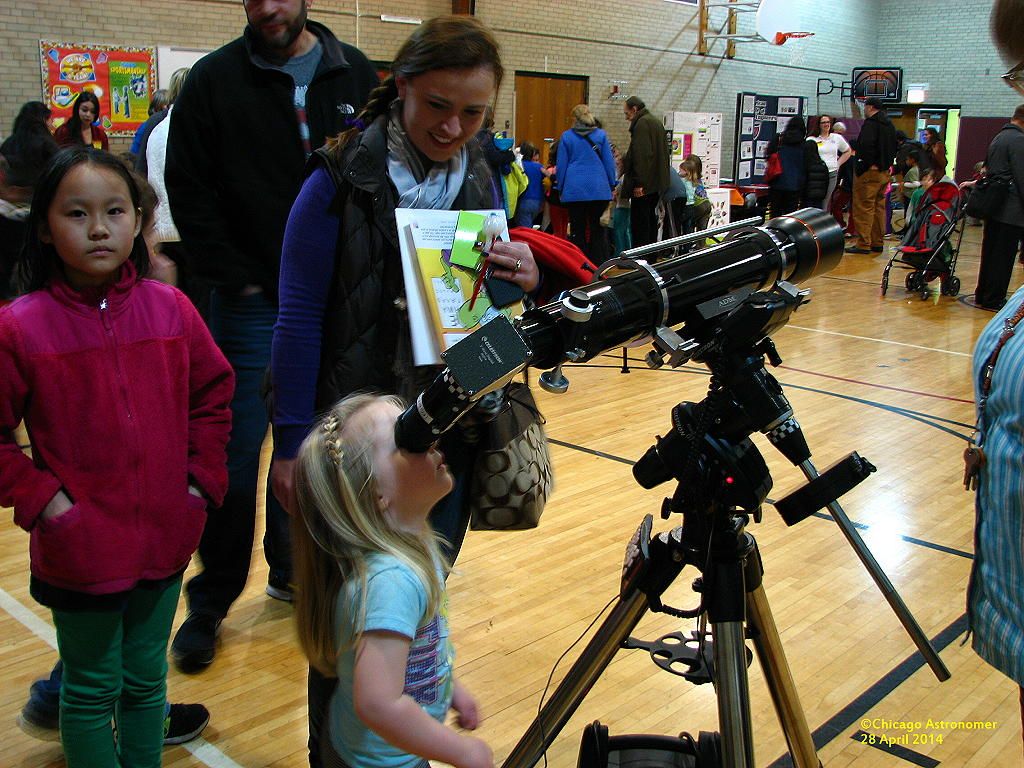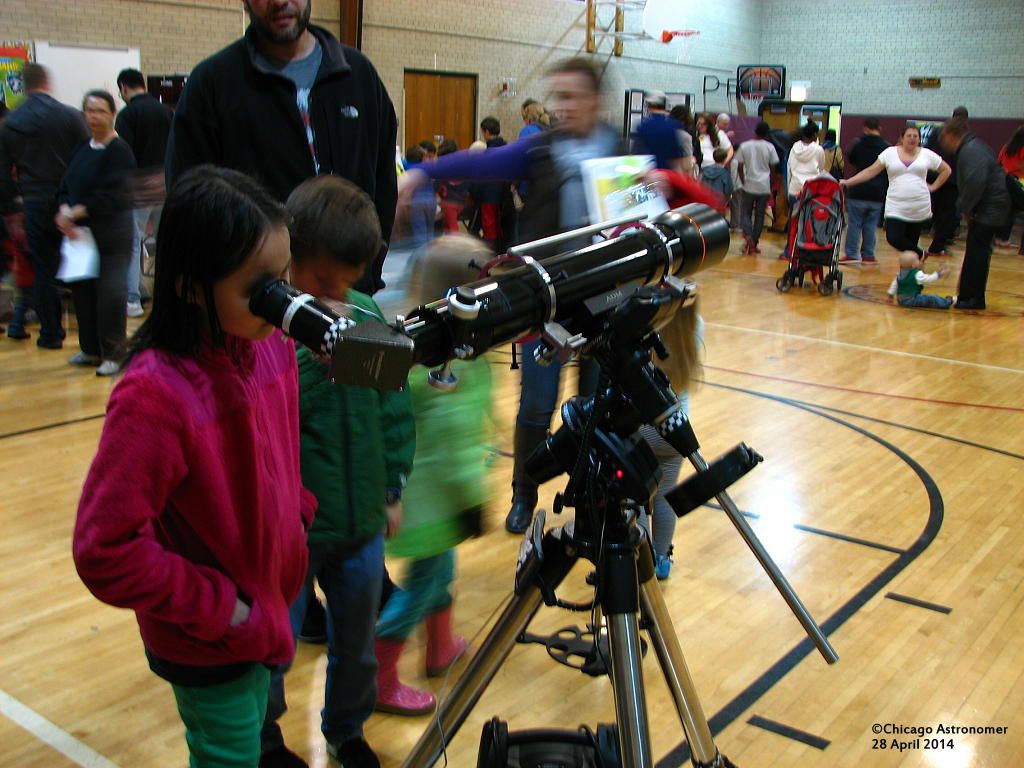 This young man was fascinated that the basketball net's texture was almost as close as it was...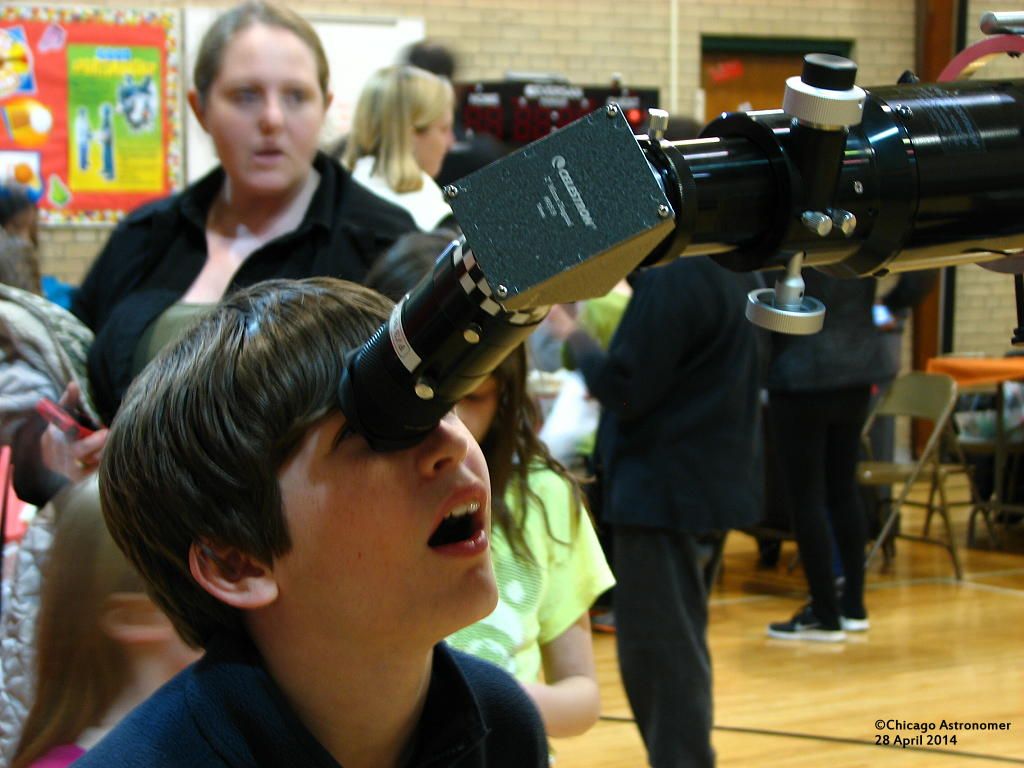 ...and this young girl was amused that the clock's hands were "running backwards"...!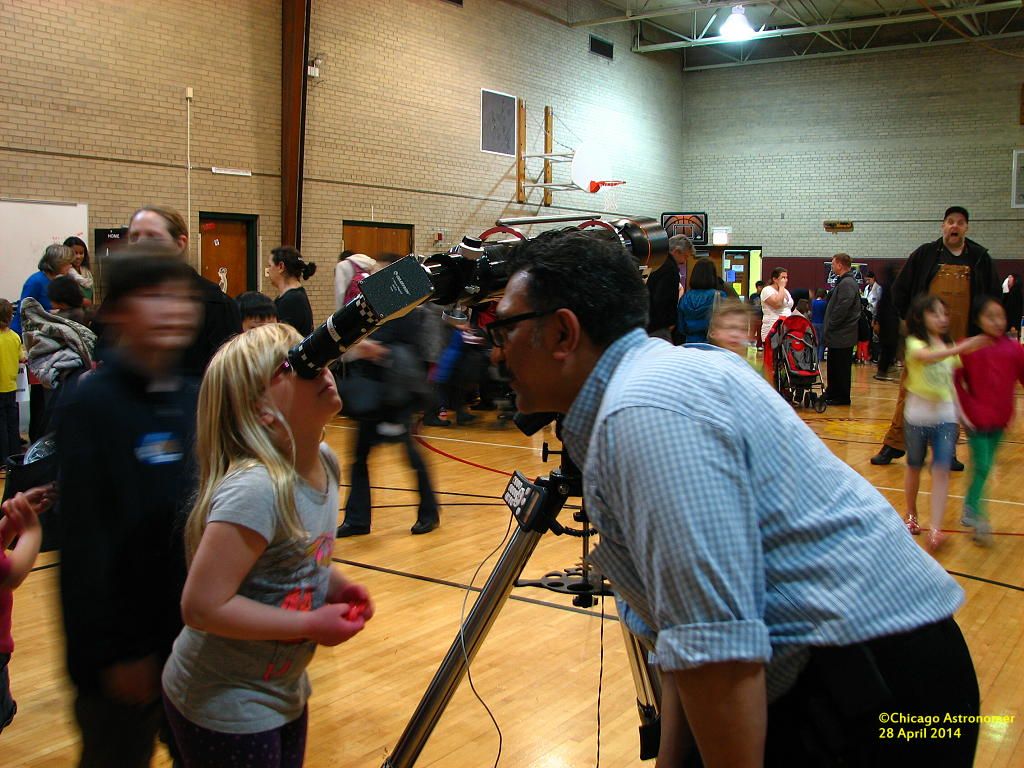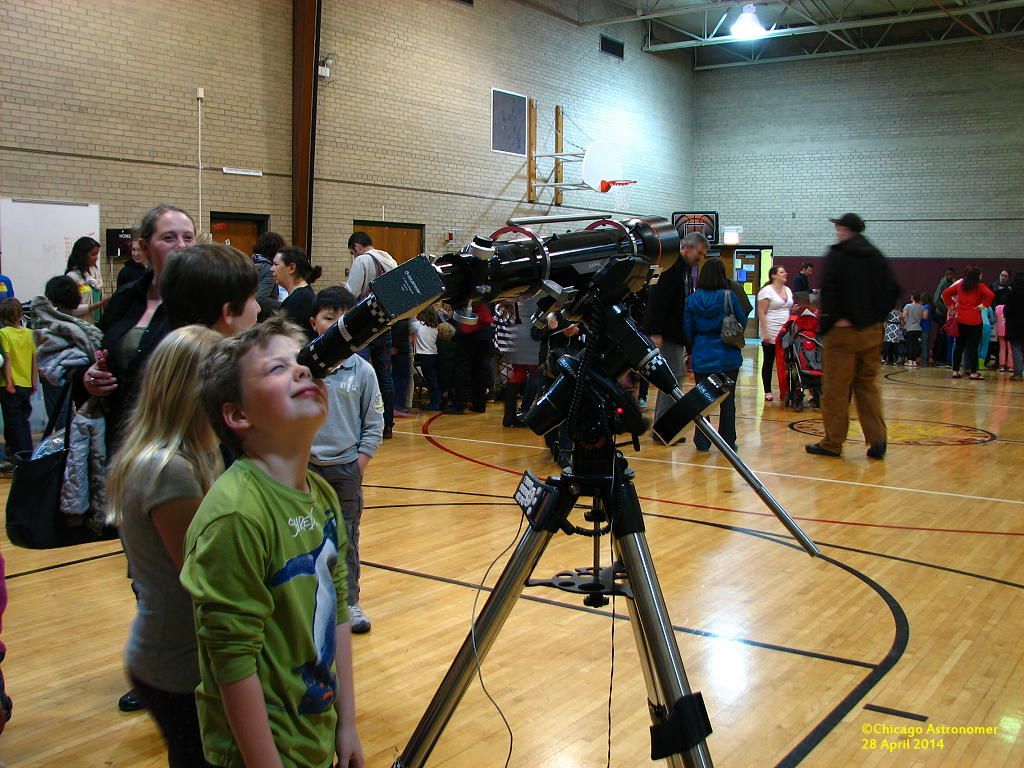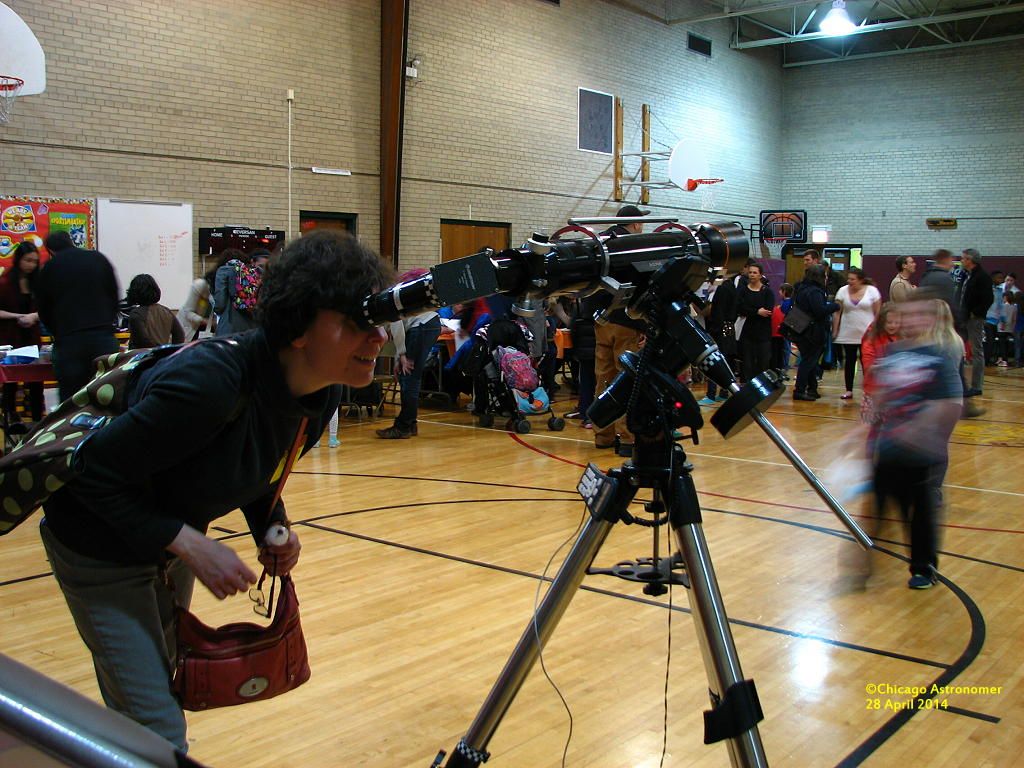 One young student, who has joined me in past science fairs...enjoyed exploring the skies on the Ipad mini and I allowed him to slew the scope on his own...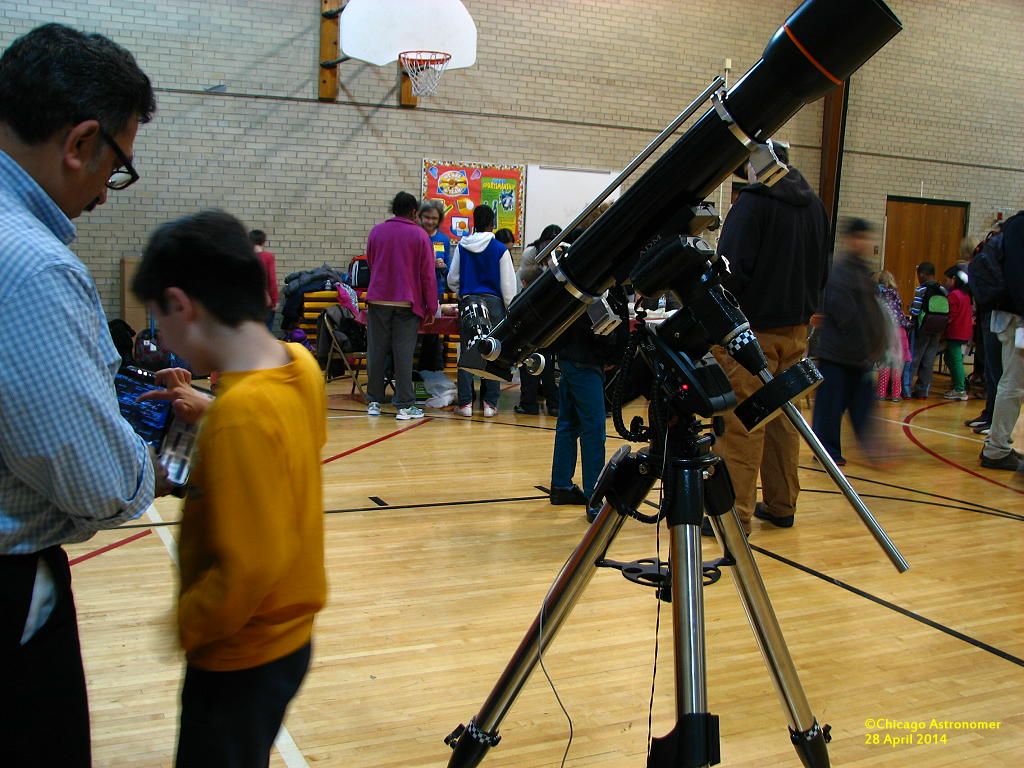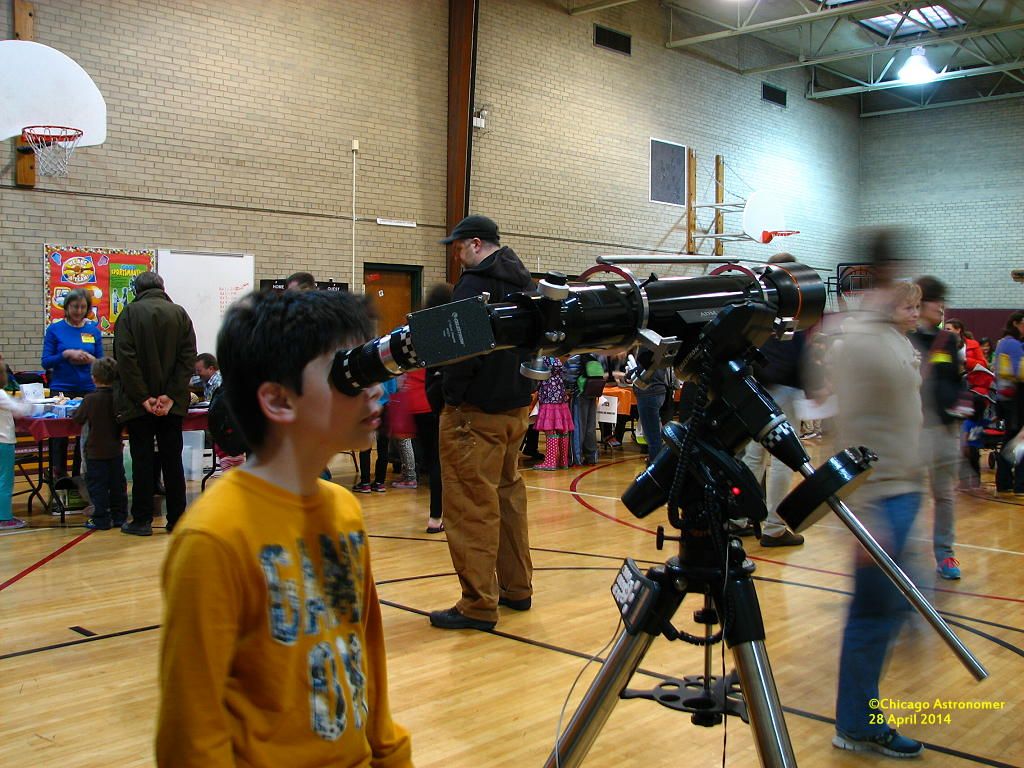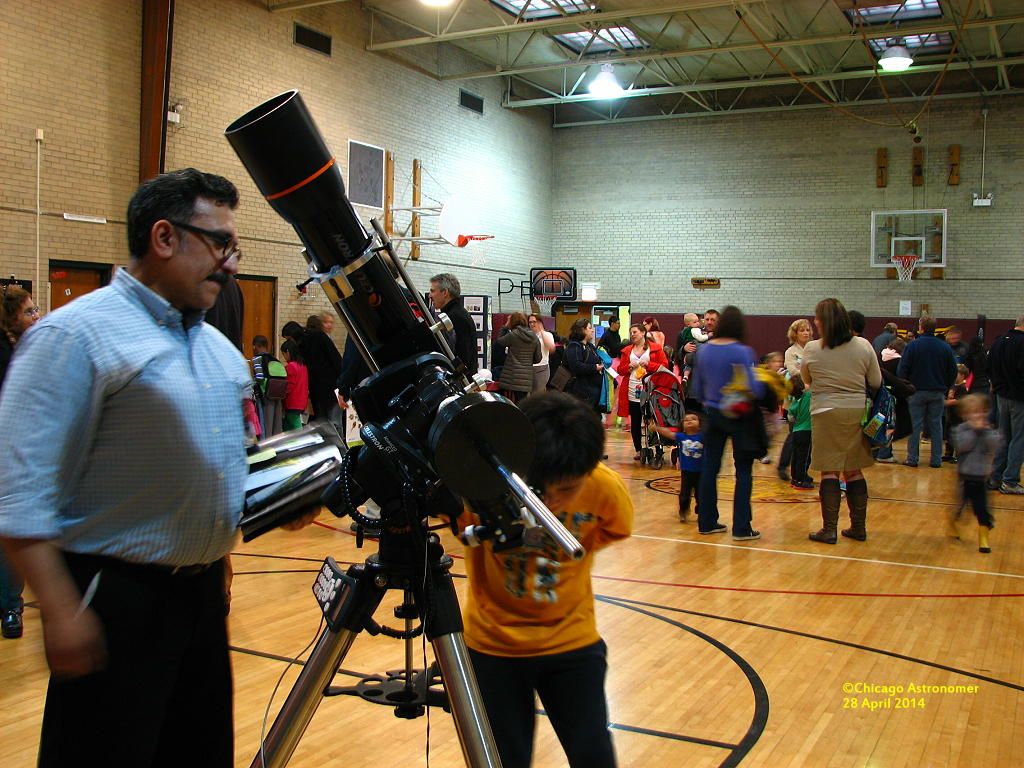 Familiar faces from fairs past stopped by to say hi and grab a pic...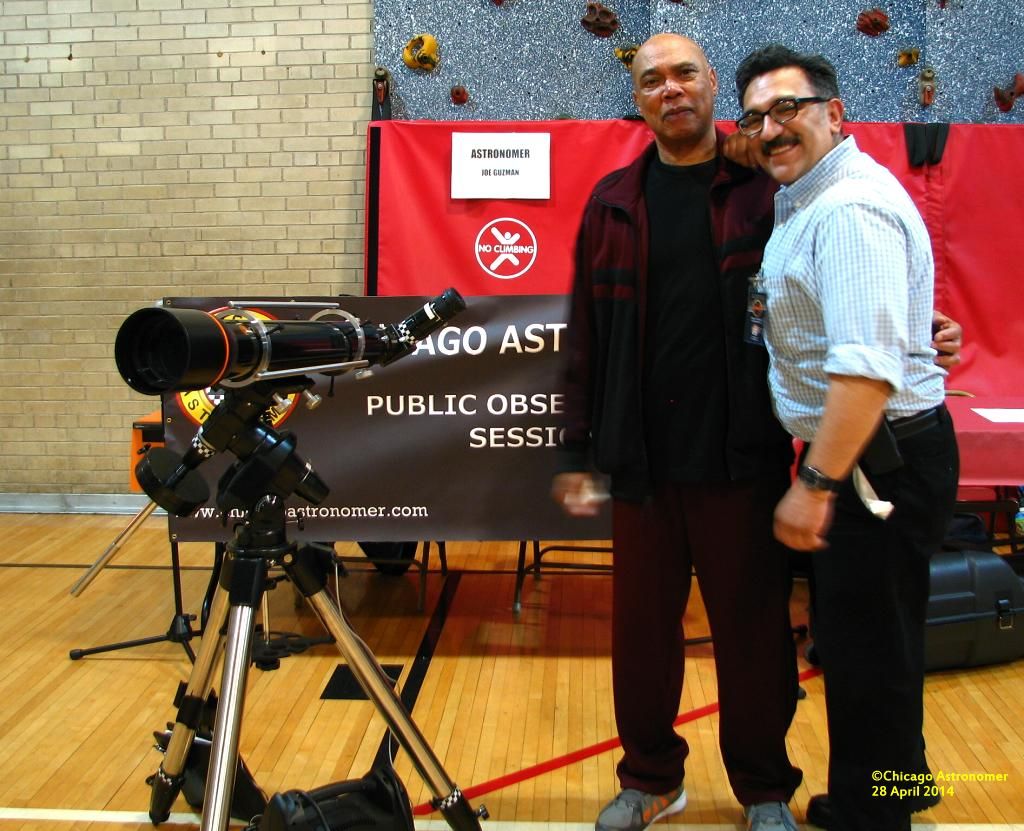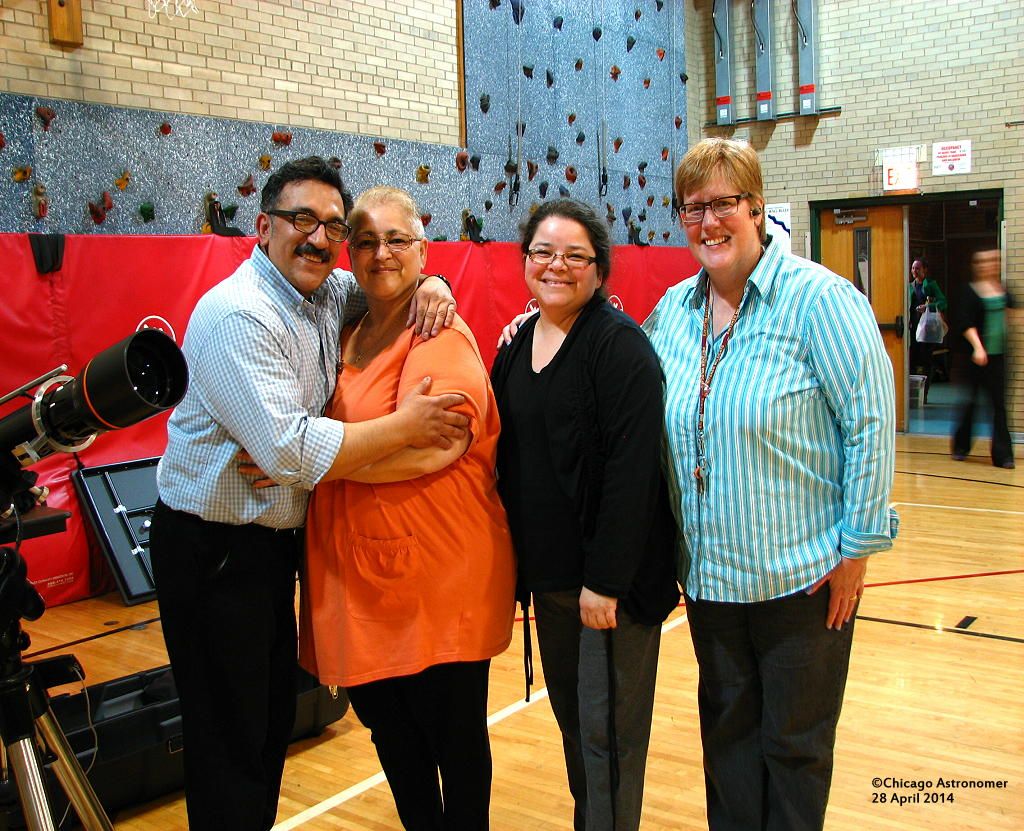 ...and with the Pritzker staff and fair organizers....
Always a fun time and enjoy sharing the tools of urban astronomy with eager young minds.
Onward to the 2015 science fair at Pritzker.....!