Post by Chicago Astronomer Joe on Mar 1, 2014 19:26:03 GMT -6
Lecture with Dr. Michio Kaku at the University of Chicago

27 February 2014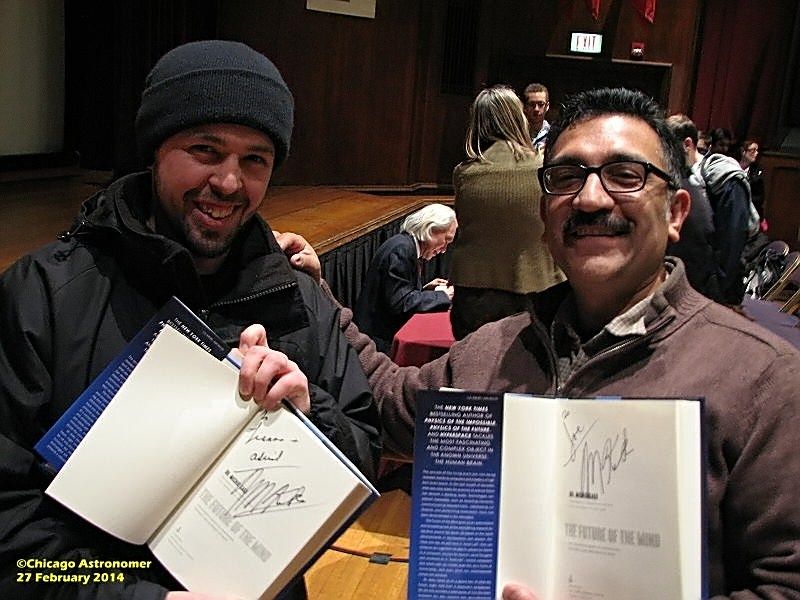 I had the great opportunity to attend a wonderful lecture by renowned Physicist, Dr. Michio Kaku. (Co-founder of the "String Theory"), Conducted at the University of Chicago's International Hall, his topic this evening would be about the human mind - covered in his new Book " The Future of the mind".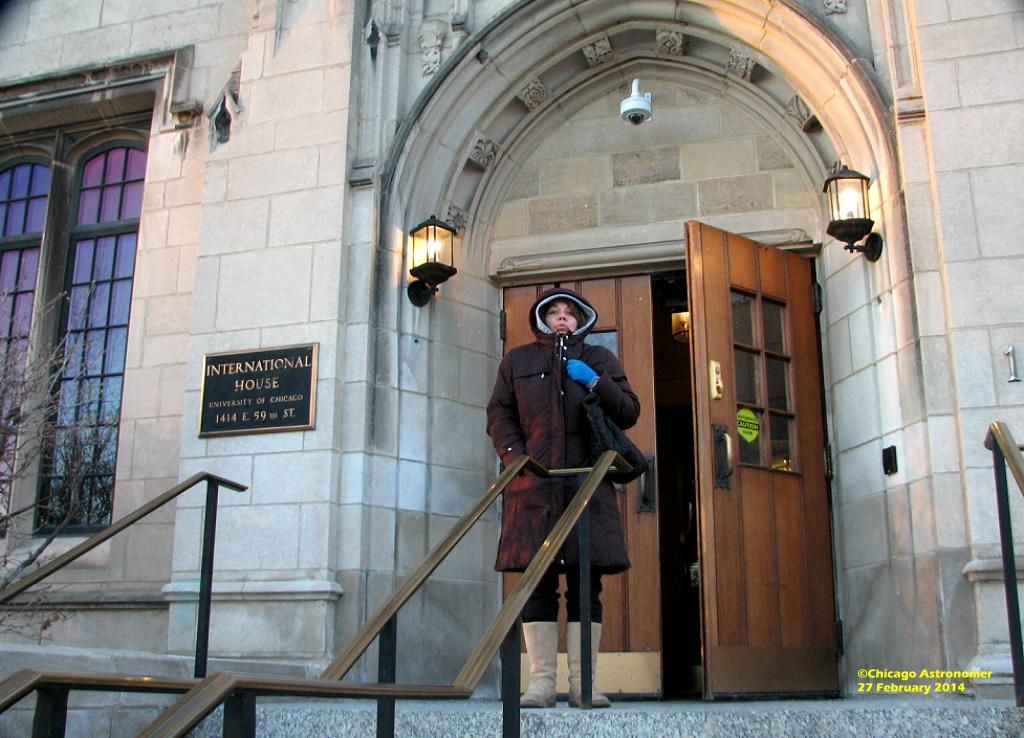 Chicago Astronomer support crew member Maria attended this lecture with me, as well as friend and co-worker Kacey and his wife....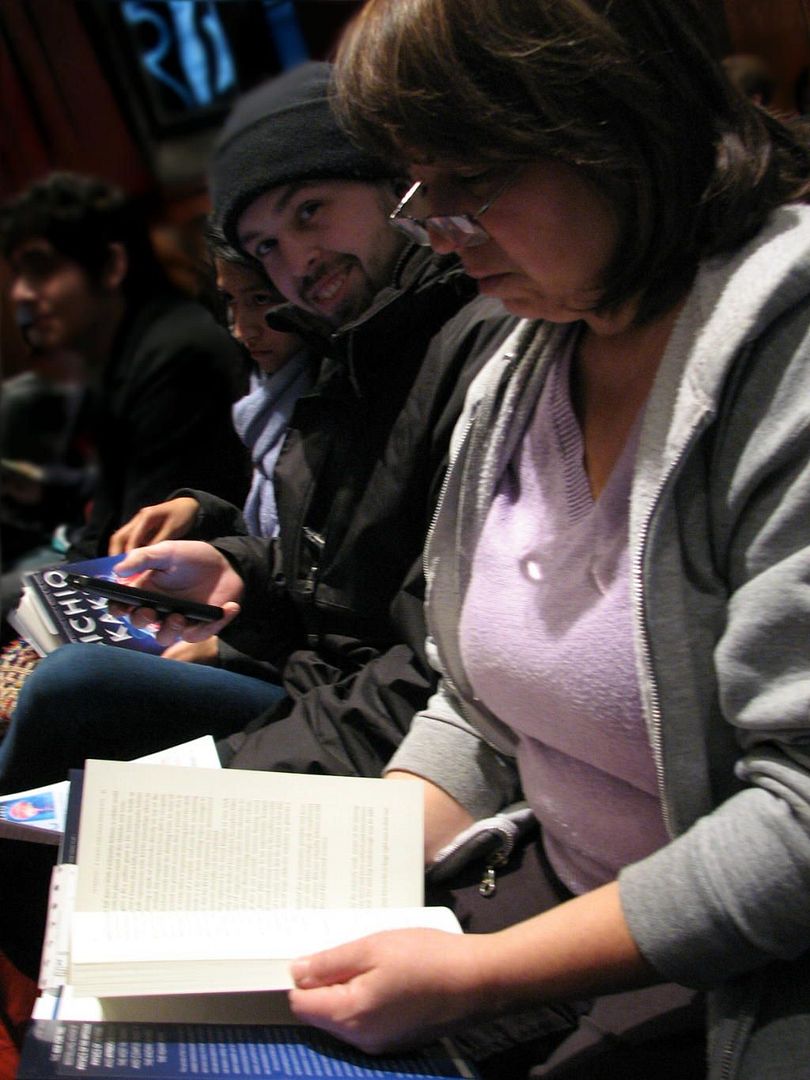 Kacey and I often discuss interesting related topics while at work and pleased that he could make it to this event. Of course, there was the opportunity to purchase Dr. Kaku's new book and we each got one...
It will make for interesting reading, (if I can find some quiet down time).
We wait for the lecture to start and chat about the book, physics and joke around...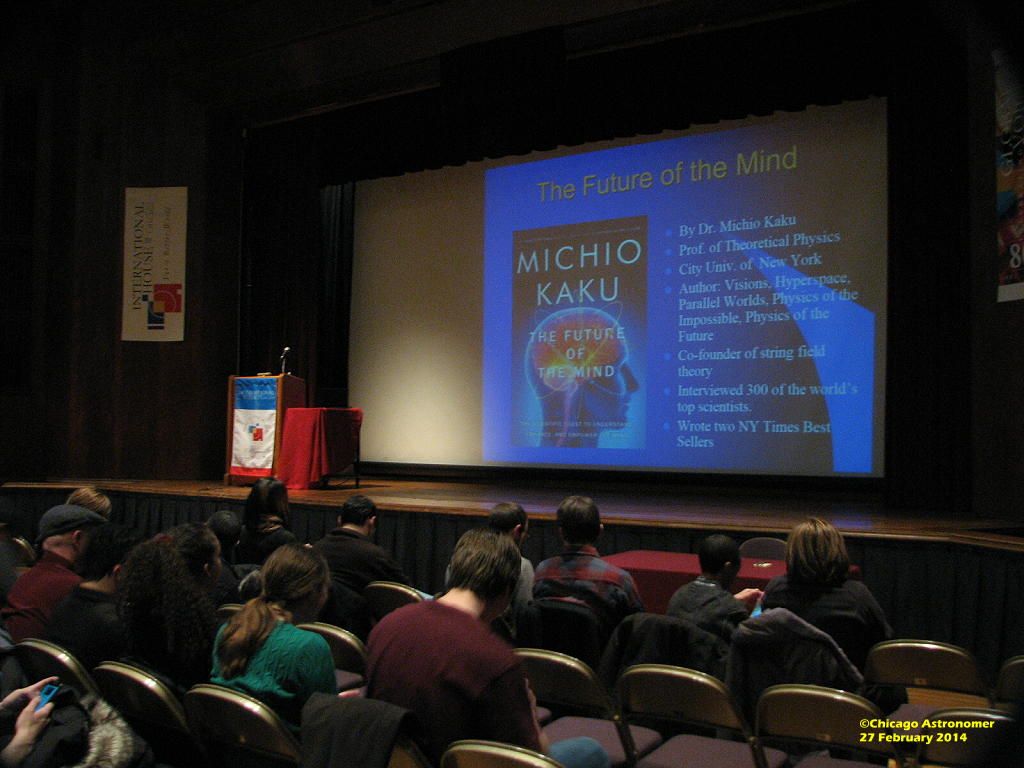 Starting promptly at 7:00 pm, Dr. Kaku makes his entrance and we begin...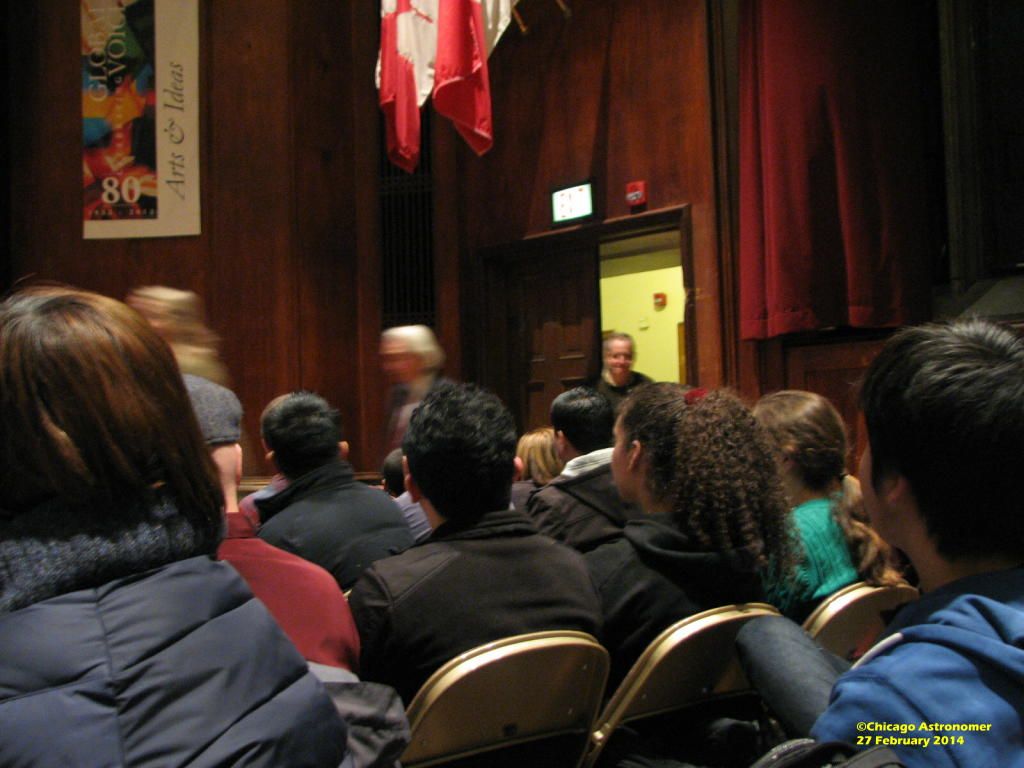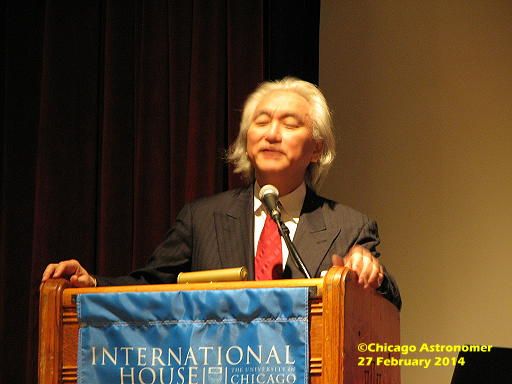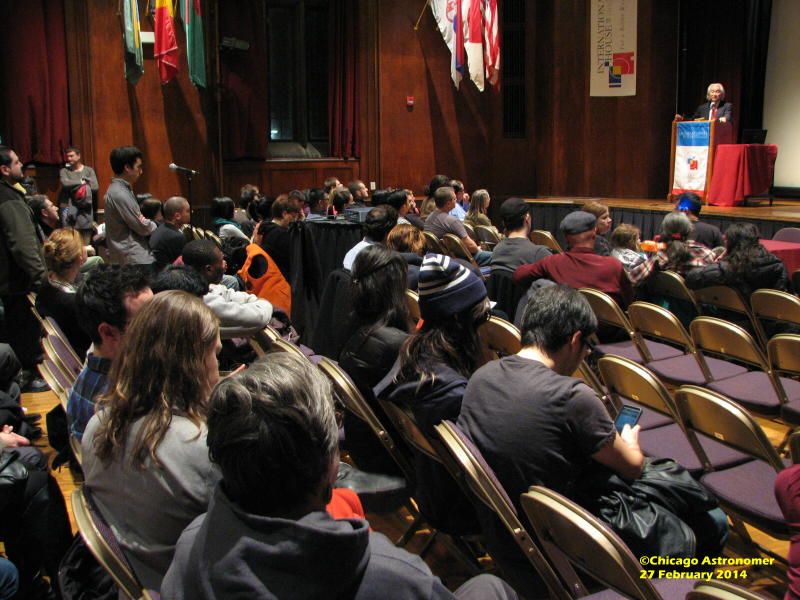 Dr. Kaku shared insights on the structure of the brain - instinct over reasoning via the reptilian, monkey and higher thinking sections..
The part about the frontal cortex of the teen-age brain not being fully developed and essentially retarded was humorous.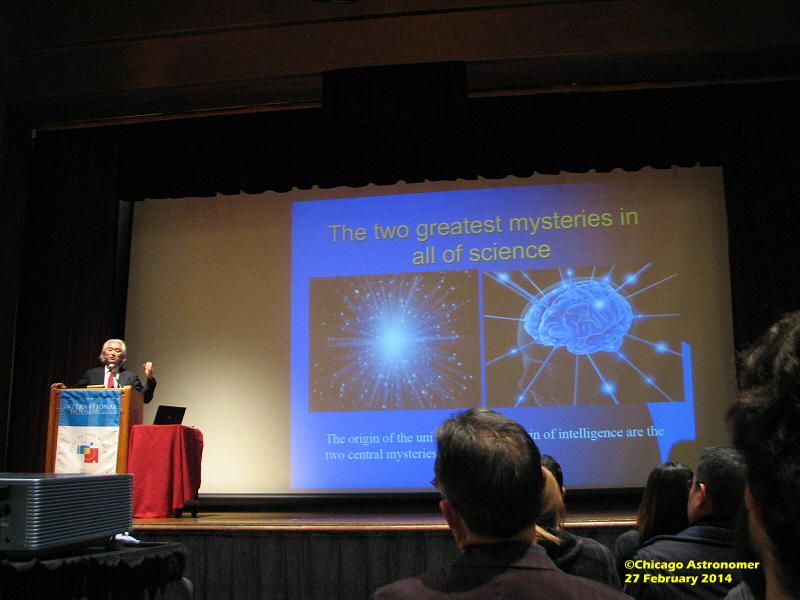 But by far, the most complicated and sophisticated object in the known Universe...is indeed the Human brain. Running at about 20 watts and generating an electrical field...a comparable computer would take up a city block and would require the power of a small nuclear reactor.
Interesting that Dr. Kaku supports the concept of Telepathy & Telekinesis...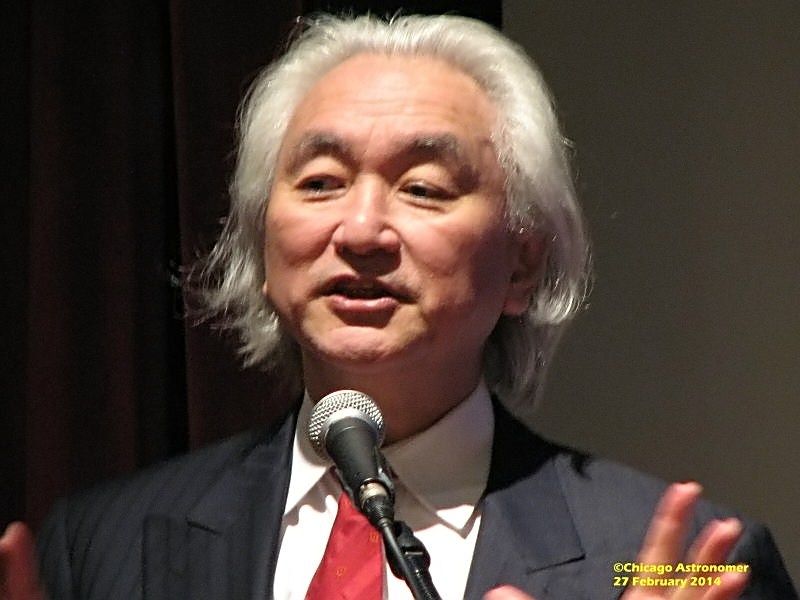 And of the mind....that memories can, in the near future...be transplanted into the brains of others...or even into patients suffering from Alzheimer's and other related diseases.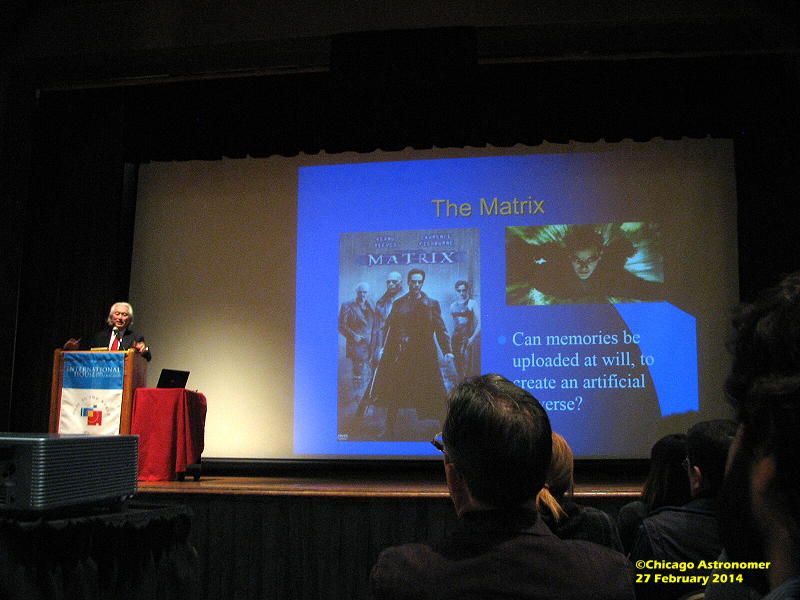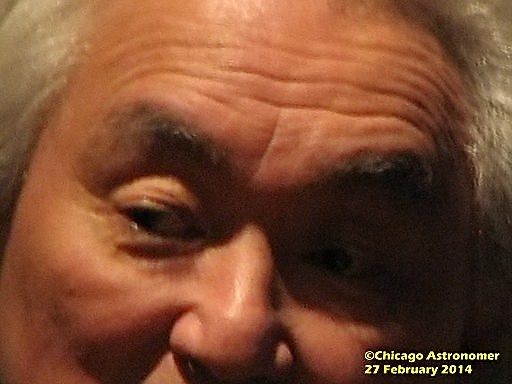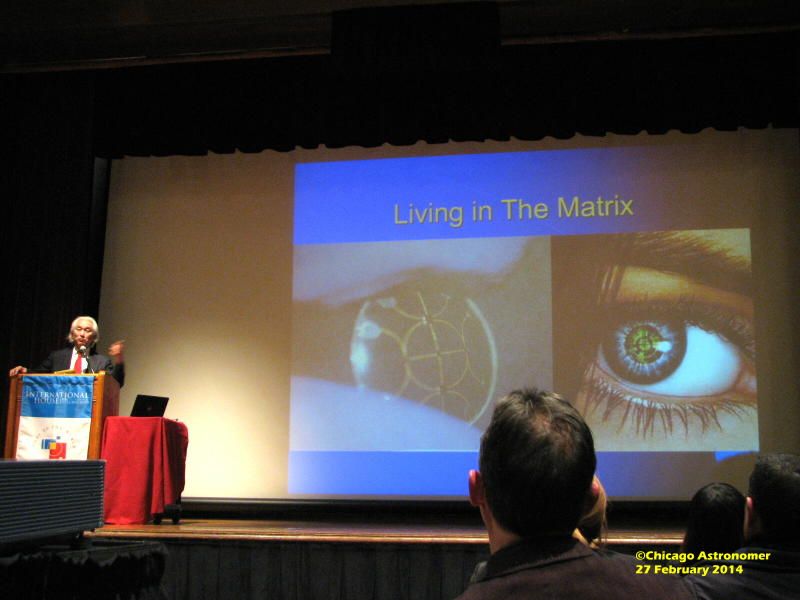 He mentions lucid dreaming, in where the dreamer is aware of themselves dreaming...can alter the content of their dreams. Things of the "Matrix" may be closer than we think. Memories of mice have already been transplanted into other mice, who react to conditions as if they were a participant in conditions not presented prior. As we progress, we may take "Virtual Vacations"....as in the movie "Total Recall"...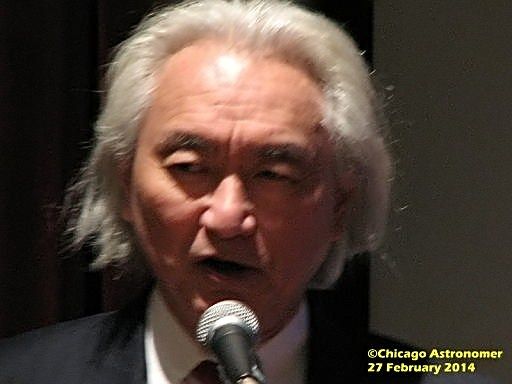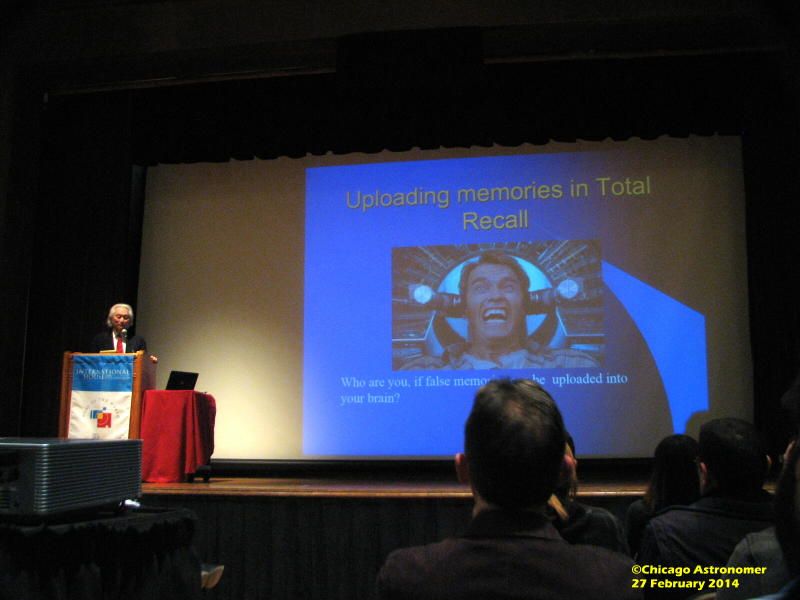 Disembodied minds may be implanted into vessels, ala Sci-fi...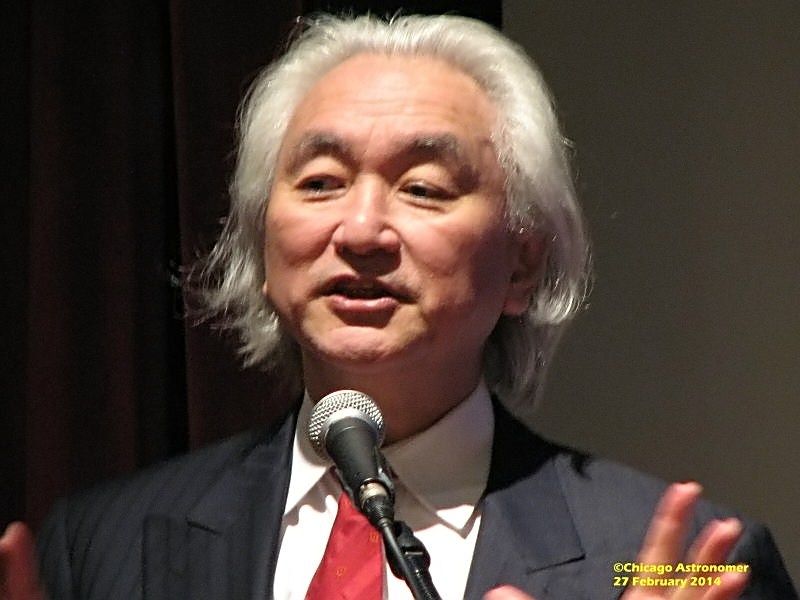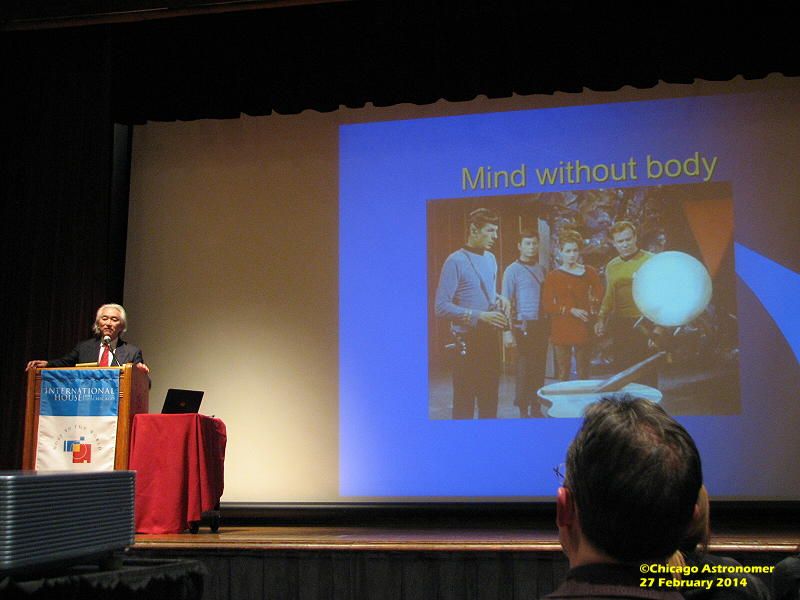 And if we can contain a sentient mind in a container or control exoskeletons ...then why send humans into dangerous situations such as space travel and Firefighting. The Robots, can be controlled with the skill of the professionals in the comfort of their pajamas...
Combat Veterans are now already reaping the benefits of such technology to regain mobility from lost limbs. And in the case of Dr. Steven Hawking, who used to communicate via his fingertips on touch screens, has lost the ability of his fingers - Isolating him in his ravaged body from communicating with the outside world. But, with technology now, they have placed a chip in his glasses and it picks up his gaze and relates that to the written word. Soon, we will be able to implant a device in the brain to directly communicate.
Measuring the mind and it's electrical functions used to be bulky and limited...
...and really did not provide much insight to the inner workings of the mind. But now, MRI machines can be downsized to the dimensions of a large suitcase and one day...everyone might have a cell phone sized MRI device in their medicine cabinet for instant diagnosis.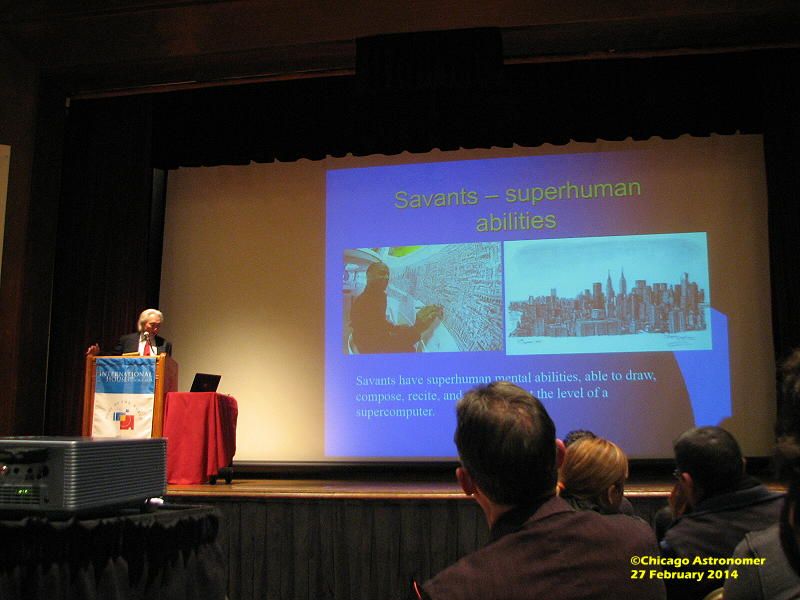 Dr. Kaku goes on to say that the mind can achieve wondrous tasks...in the abnormal mind. This man in New York city, (and other locations around the world), can accurately draw the numerous buildings that he viewed from just one helicopter fly over. In our "Normal" brains, we actively erase memories that the brain feels is no longer important to retain, but people like this man - their memories never are erased and always kept on record and accessed.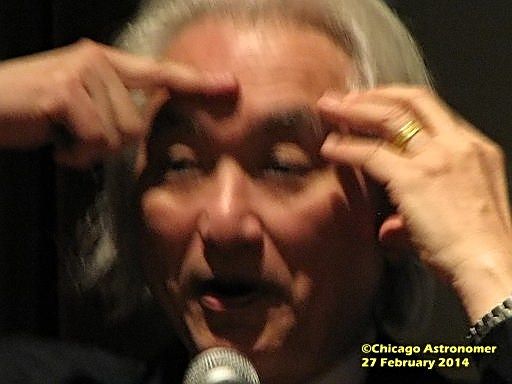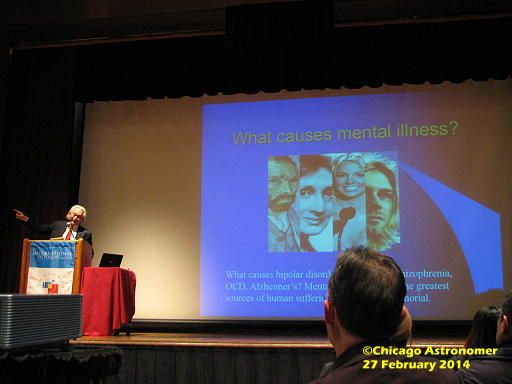 Some of the great minds of science is thought to have had some levels of mental conditions, such as Isaac Newton...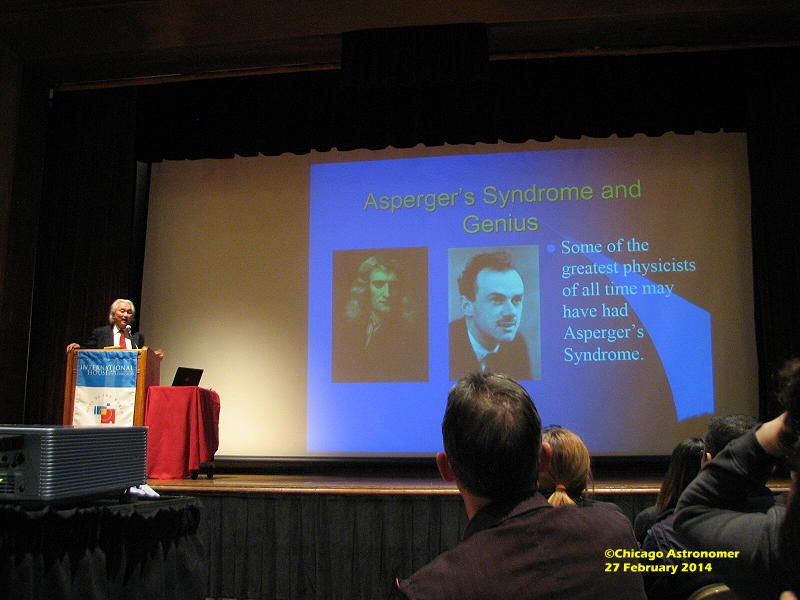 Who was very abrasive and anti-social. He would not have made a good dinner guest.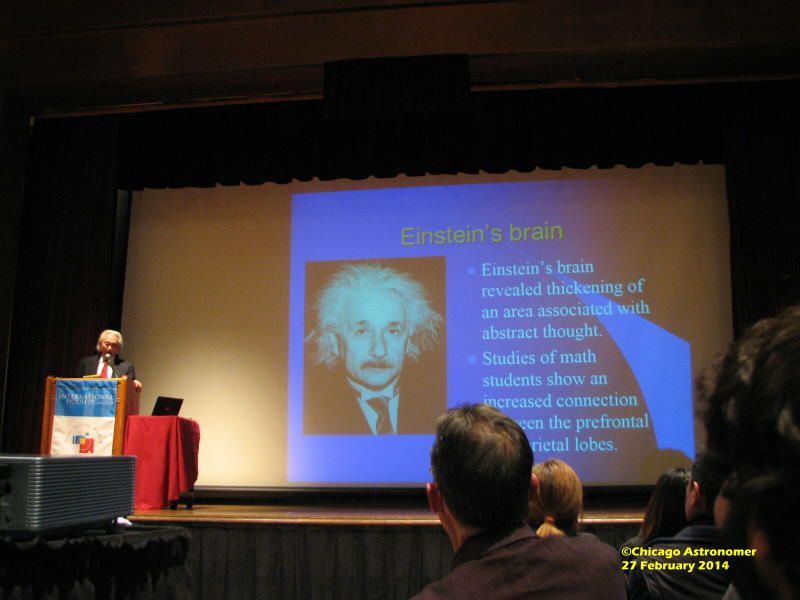 Einstein's brain was also thought to have some abnormalities, which was stolen from the autopsy was performed and returned to Princeton decades later. It is believed that trauma to the left side of the brain, brings on levels of thought that is normally subdued. But...Dr. Kaku does not recommend students to apply a hammer to the left side of the head during final exams.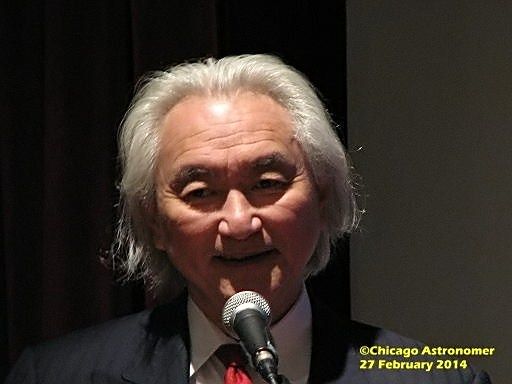 Which brings us to belief/faith...
A trait condition that sometimes develops from left brain injuries is something called "HyperReligiousity". It is thought that Joan of Arc suffered from this malady as well as others who believe they are in communication with a God or a higher being. Scientists have developed a "God Helmet", which stimulates the left side of the brain and have created the sensations of ethereal partnership with God or angelic beings.
For some, it proves that belief is just an activity in the brain, that can be turned on or off. For others, it re-enforces their beliefs and doesn't shake their faith.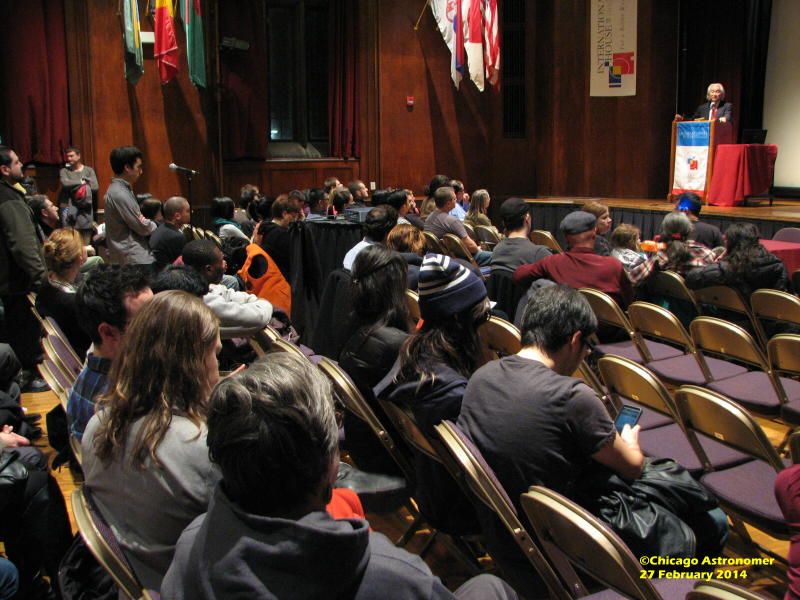 The lecture on the human mind went on for an hour, after which was a brief question and answer session. We took this cue to line up for our book signing at the front of the stage....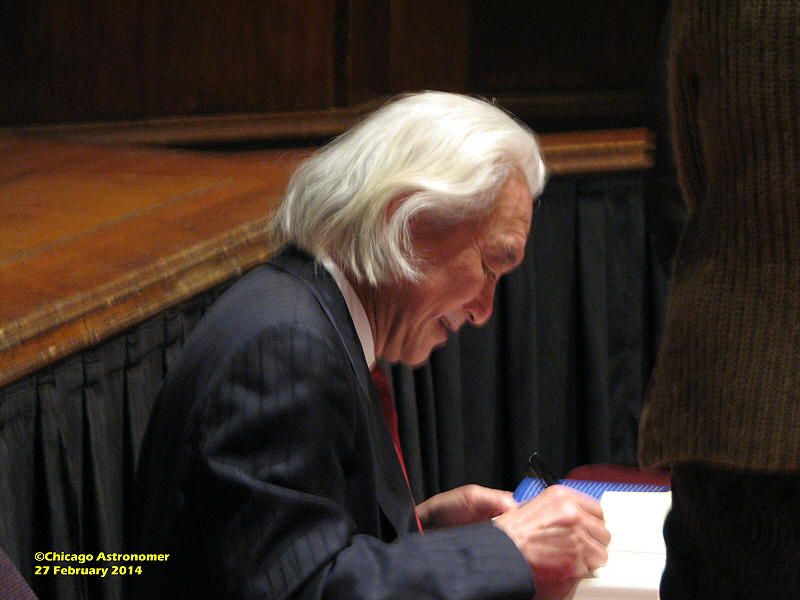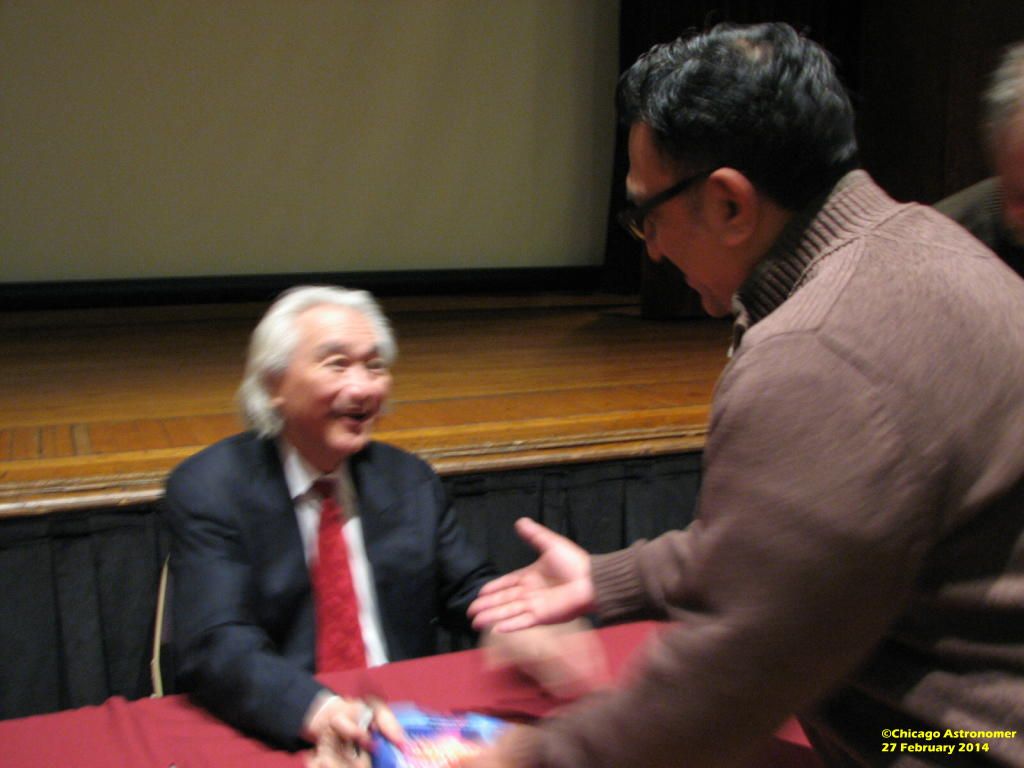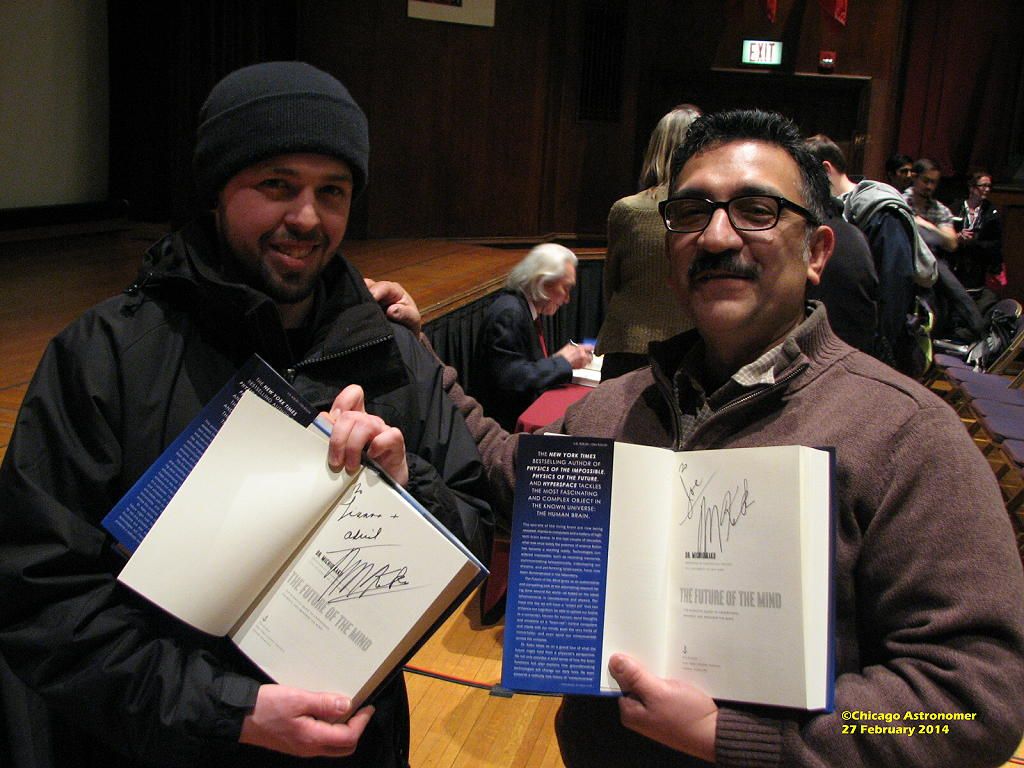 Solid...!!
A fun and interesting lecture with Dr. Kaku on a cold winter's night.