Post by Chicago Astronomer Joe on Feb 18, 2014 20:57:39 GMT -6
Brother Guy Consolmagno at the Adler Planetarium presenting data on the Chelyabinsk Meteor event over Russia18 February 2014
I always anticipate Br. Guy's visit to Chicago and enjoy all of his topics of presentation. Being the Vatican meteor curator, his insights and lecture on the Chelybinsk meteor event a year ago over Russia would be of special interest. The lecture was conducted at the Adler Planetarium and just within reach of the iron core meteorite on display and with the frozen lake behind.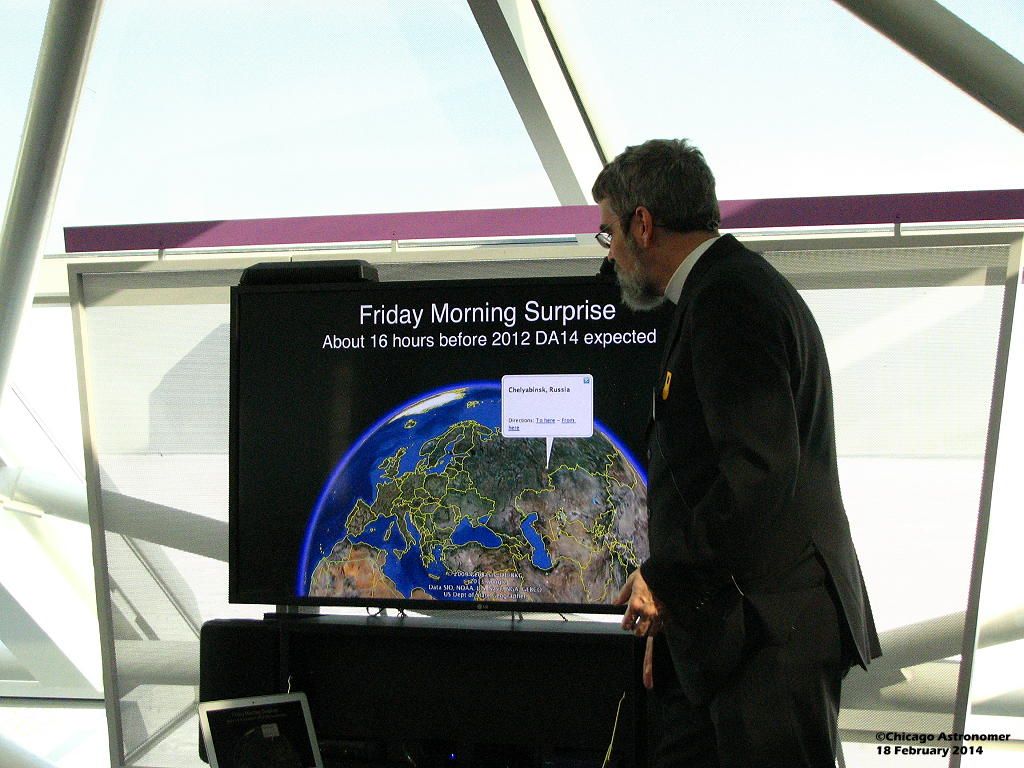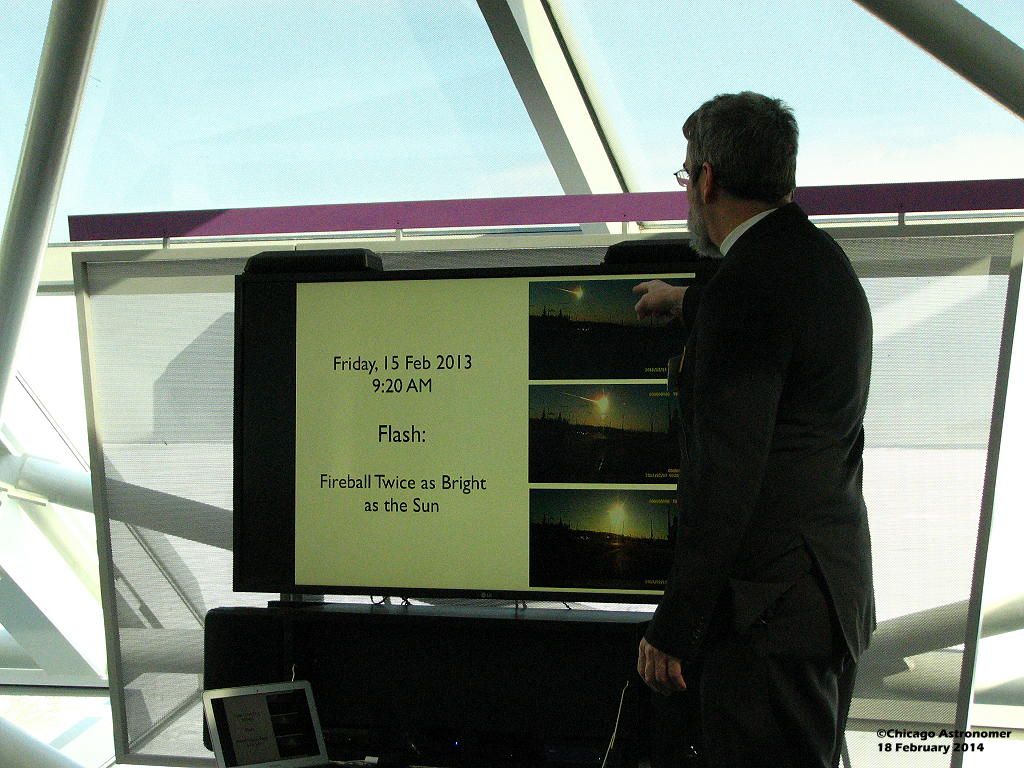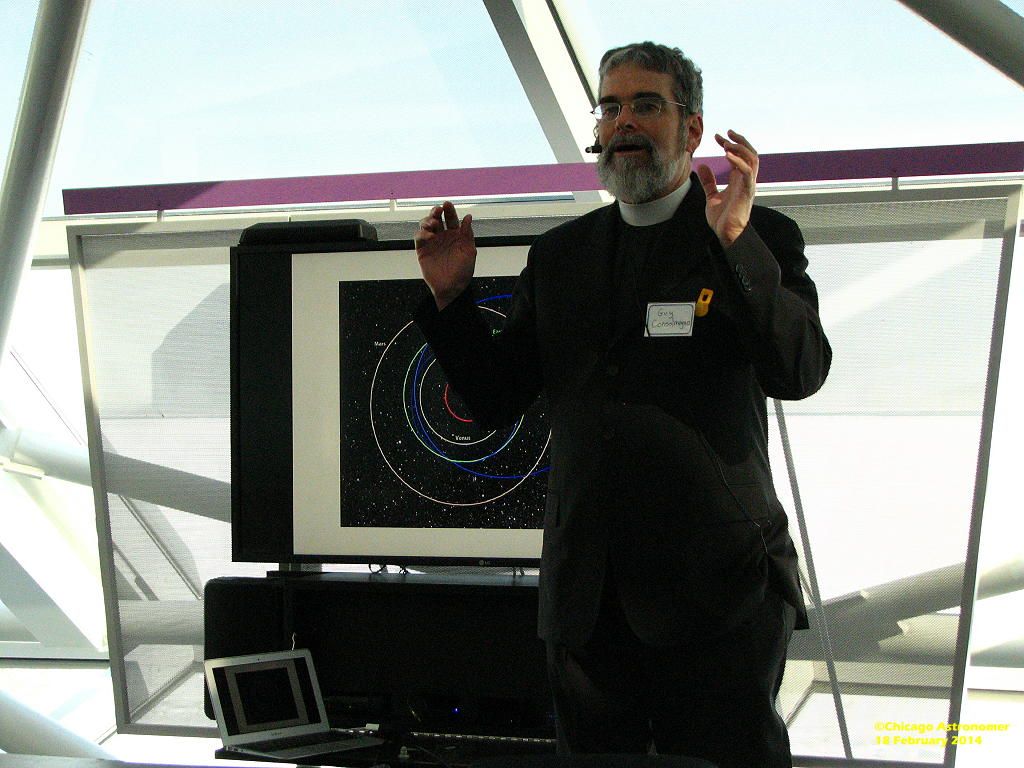 The Chelyabinsk meteor came as a complete surprise to the astronomical community, as the rock came at us from the angle of the Sun and not visible to observers and asteroid trackers. It had a small orbit now, knocked out of the Oort cloud by something millions/billions of years ago and sent toward the inner solar system....until it crossed the Earth's orbital path...at the right time for an event.
The size of the meteor wasn't all that big....
In comparison with the known Asteroid 2012 DA14 that zipped past the Earth earlier, the Chelybinsk meteor was only 60 feet in length and it had the value of an atomic bomb....
Luckily it exploded about 18 miles up in the atmosphere as a superbolide. A closer-to-ground event would have been devastating for miles around. No deaths occurred, but many injuries - mostly from flying glass in the 7,200 buildings damaged.
A chunk of it was recovered from Chebarkul lake on the 16th of October 2013...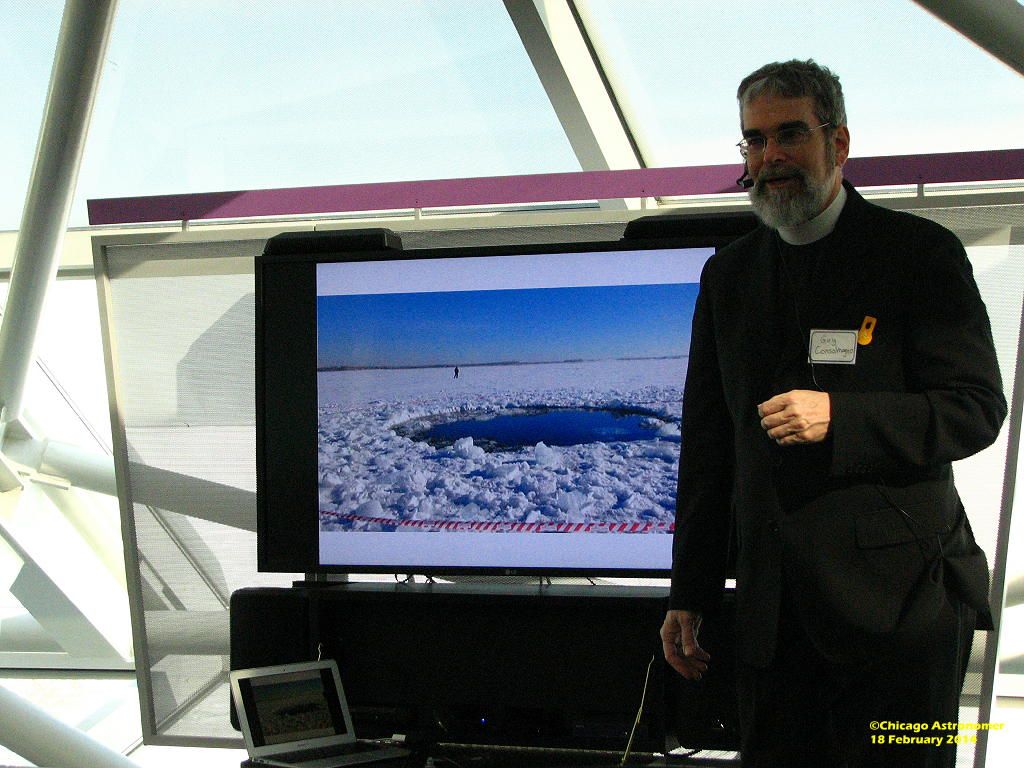 ...and collected about 53 samples, the largest which weighed 1,442 lbs and was classified as an ordinary chondrite. First estimates of its composition indicate about 10% of meteoric iron, as well as olivine and sulfites
Yet, how are asteroids/meteors named?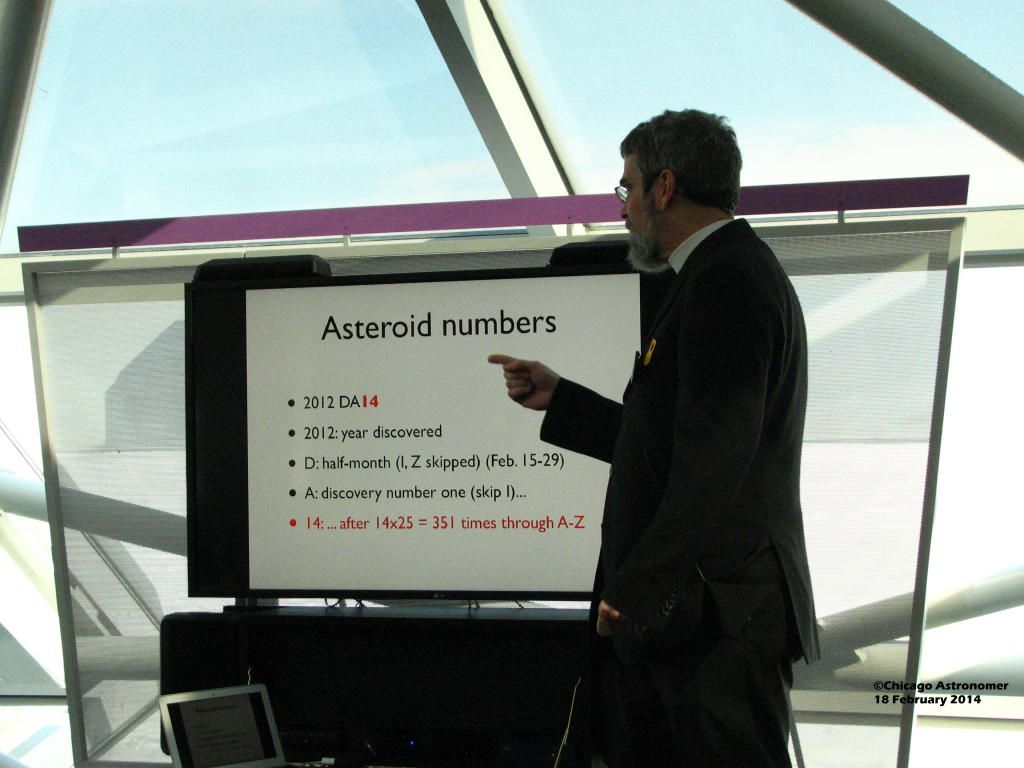 Simple enough.
But already, in the first five days of this new year of 2014....asteroid discoveries are pouring in....
...and this is not even the complete list....!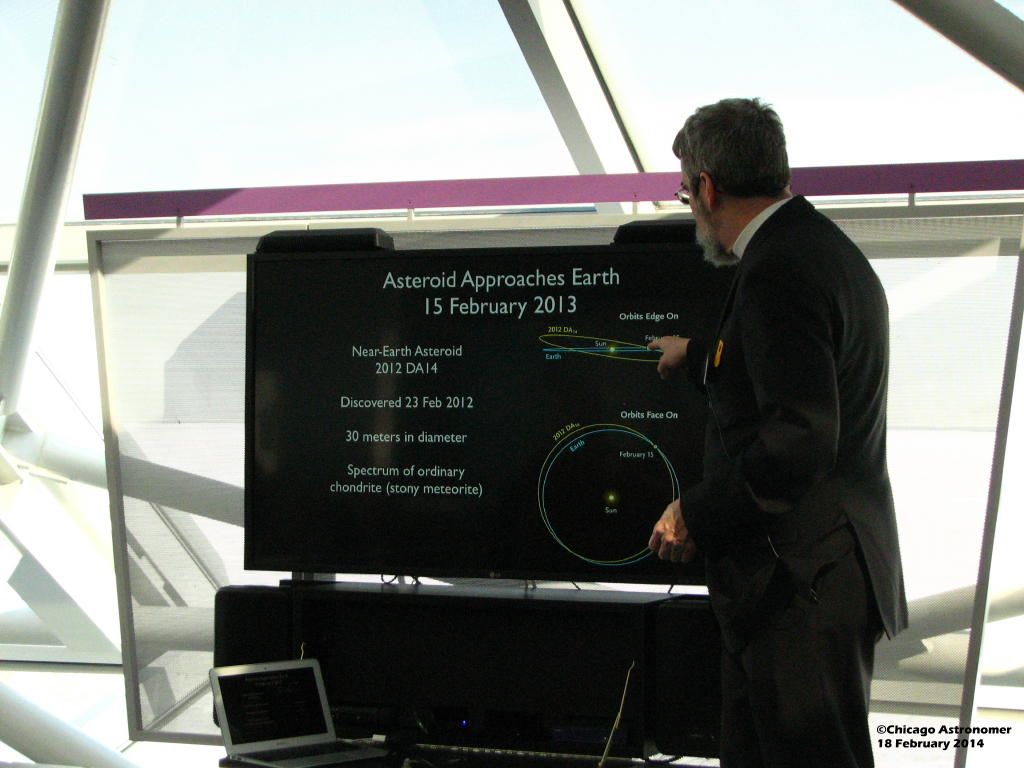 We only knew of 2012 DA14 due to it's size and direction it came from, but most certain...there will be others coming from the glare of the Sun...without advance notice.
I had a great time with Br. Guy and look forward to his next lecture on "Faith and Science" - at St. Xavier University's McGuire Hall at the Warde Academic Center, 3700 W. 103rd St., on February 19th at 6:30 pm.