Post by Chicago Astronomer Joe on Nov 11, 2012 18:19:53 GMT -6
Reflector/Refractor Goof in Little Caesars Commercial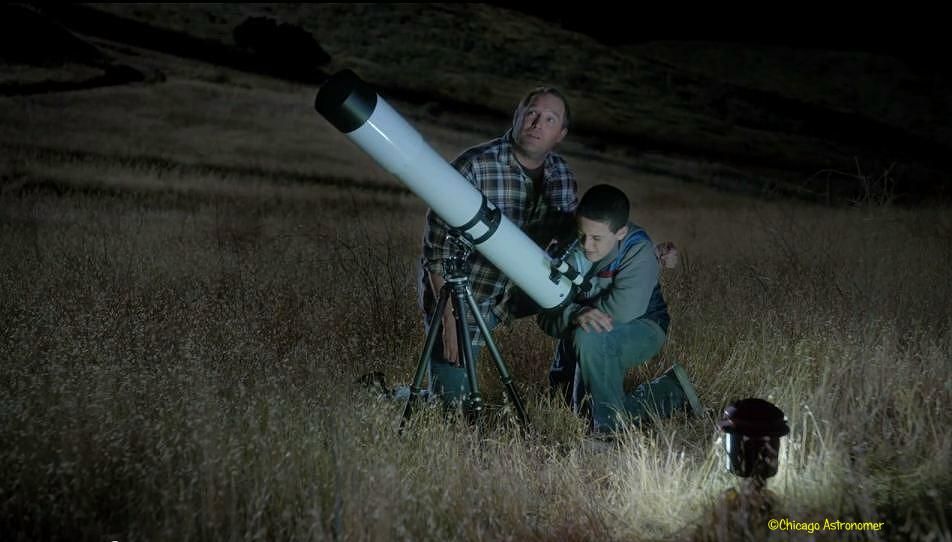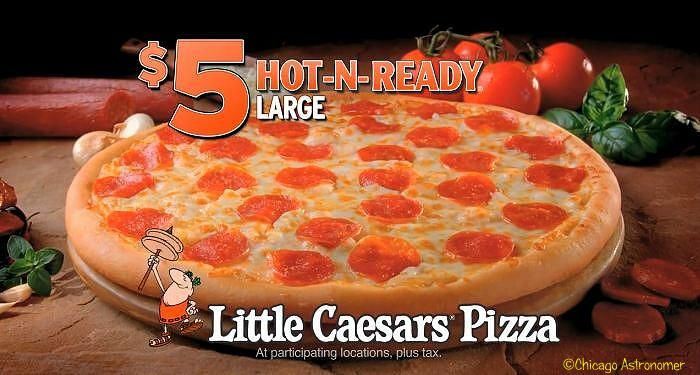 I like it when advertisers incorporate telescopes and astronomy in commercials, but unless basic understandings of instruments and observations are researched...well, it kinda takes the shine off for me.
We start off with a Father and Son moment - sharing time together in a wide open field to enjoy some scope time...
But....
Why leave the car lights on and walk so far away from the car? And what is that God-awful illumination from the right, causing a shadow by the car? I would say the full Moon, but the far distant mountains are black...so I dunno.
Back to the astro team and scope....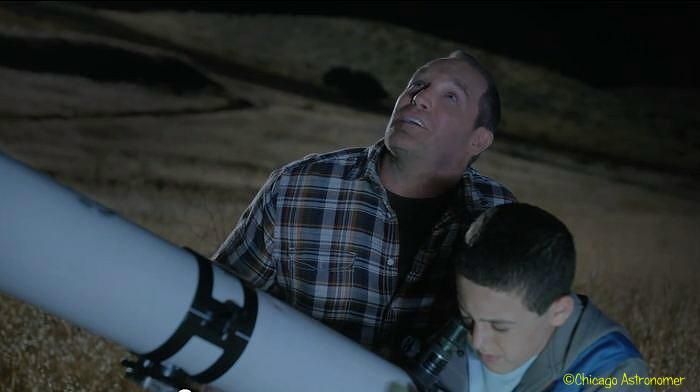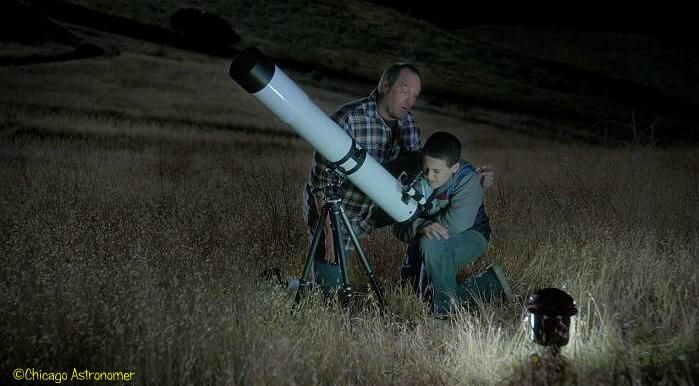 Right away, most Astronomers will recognize that they are using a Reflector telescope - a 4.5". And most Astronomers will cringe that it is pointed down and the boy is seeing nothing...or is too afraid of the beating to say anything. All good Astronomers know that the primary mirror is opposite the eyepiece and should be gathering starlight, not pointed down at nether regions. And...what's going on with the obtrusive white light lantern blazing and destroying night vision anyway?
Let's examine the scope....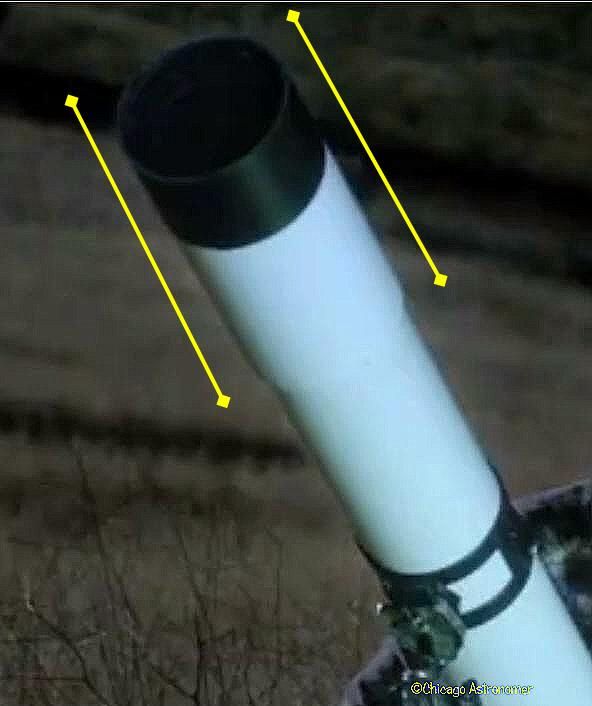 The producers of this commercial attempted to alter the scope, so as to appear to function like a refractor, keeping the actors down low to the ground - instead of on their feet and at the front of the scope - as they would using the instrument correctly. They slipped on a mock dew shield at the end of the tube, giving it the false look of an open tube toward the skies, hiding the backside of the primary mirror which is fully blocking the the end .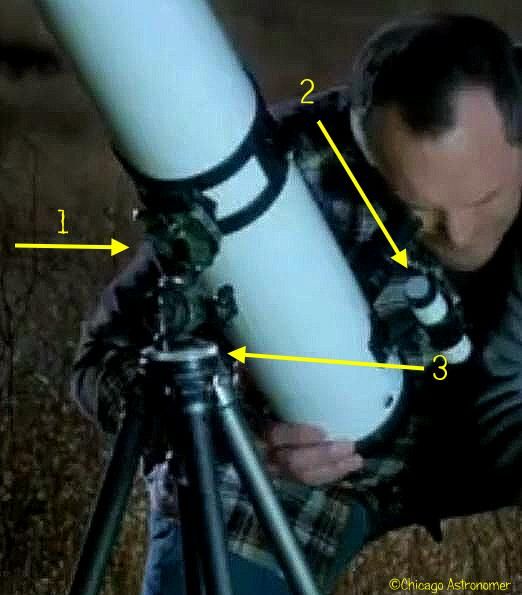 The mount is a camera tripod with an Alt/Az head and is undersized. I'm certain it's wobbly as well. The finder scope is both.. pointed in the wrong direction...and capped.
So much for accurate targeting...

The boys Father also does not view anything, as he needs to maintain superiority...and says nothing about the black field of view in the eyepiece.
But...
We do get a nice lunar face...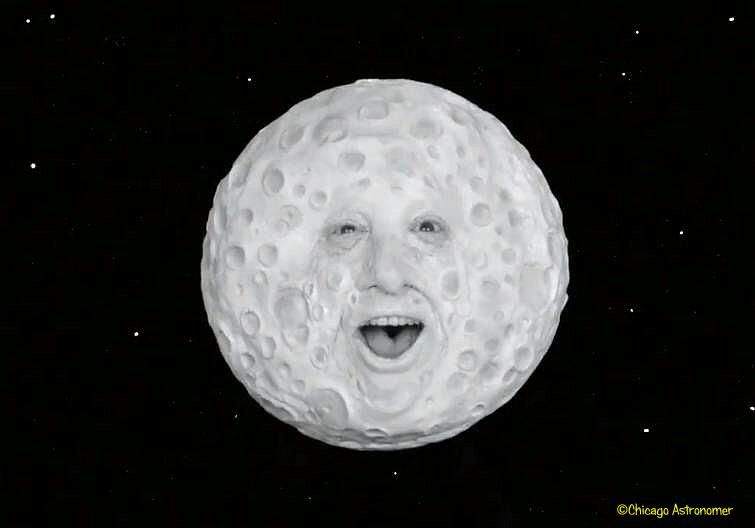 A nice time out under the stars for Father & Son, albeit much too many stars...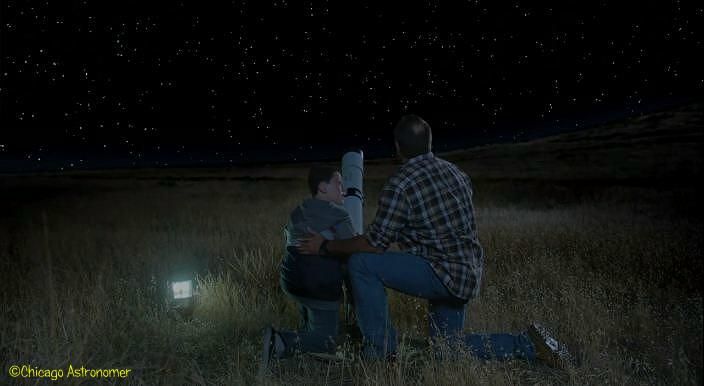 (C.A. Rich first posted his observation on Facebook...and well worth a detailed examination here for our astro geek friends.)
Yea...it's just a commercial, but I do feel like a slice or two.... ;D