Post by Chicago Astronomer Joe on Jun 21, 2011 21:25:00 GMT -6
Installing handles on the Ci700 Losmandy/Celestron mount
For the past two years...I have hoisted the heavy and clumsy Ci700 Losmandy-like mount that Celestron put out - and that the C11 OTA rides high on - countless times. It's rather awkward really...grabbing the mount along the bottom rim and somewhere along the dovetail - then lifting it to the tripod base. The polar scope makes for a great handle, but not recommended...
I have thought about installing grab handles since day one, but put it off. Since the major rehab of the C11 this 2011 spring, let's go all out and do it now.
I will be using the same handles that I installed on the rear cell of the C11 in 2010 - and have two left. I measure 5 inches from the bottom of the mount rim and drill a hole...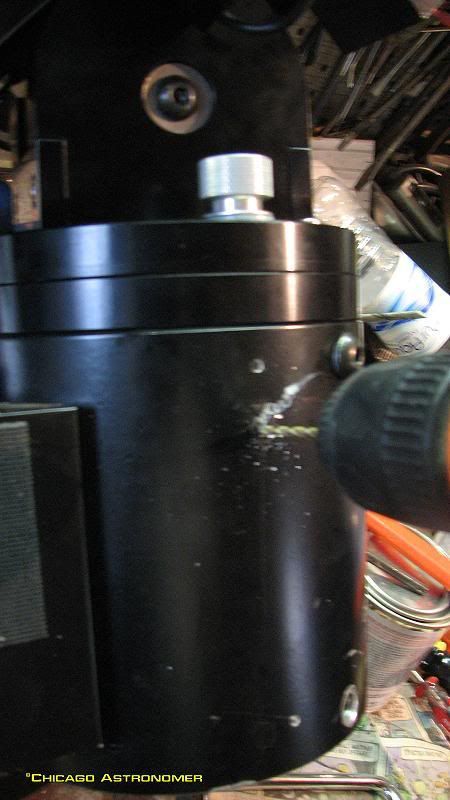 Placing the handle and backscrew loosely, we make the next drill hole and install on both sides....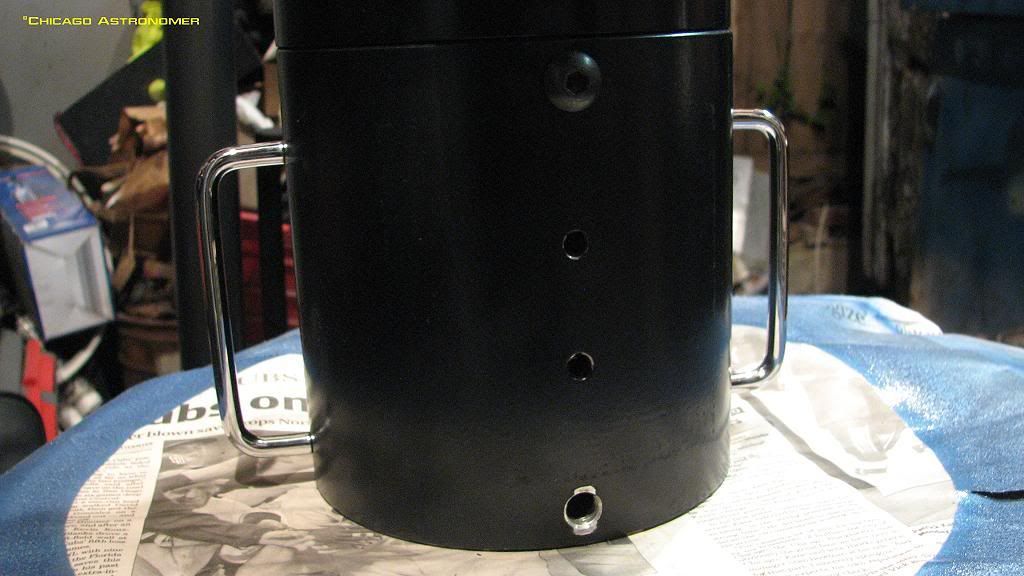 Looks good and strong.
But....
I knew from the start that the screw heads just might interfere with the tripod mount base...and damn...they do. It was not a matter of mis-measurement - but really, it's the only place to mount the handle, as going higher would intersect with the rotating top.
A grinding I go....
I wanted to make the smallest possible groove for the screw head to slide into and used a rasp on the rotary drill, but it was laborious and slow. My grinder would do the job quick, but the diameter of the grinding disk is larger than needed.
What to do....

I grind it....
Many will cringe at the utter destruction going on...but zip zip zip, it's done and with a coat of this Rustolium Hammered paint I'm digging....it's fine...
Now, the mount will fit on the tripod base one way only...and that's cool. The chomped out areas now act as guides for the mount and I will attach a nice "N" on one leg of the tripod soon.
But you know....
Those shiny chromed handles make the mount base look really ratty...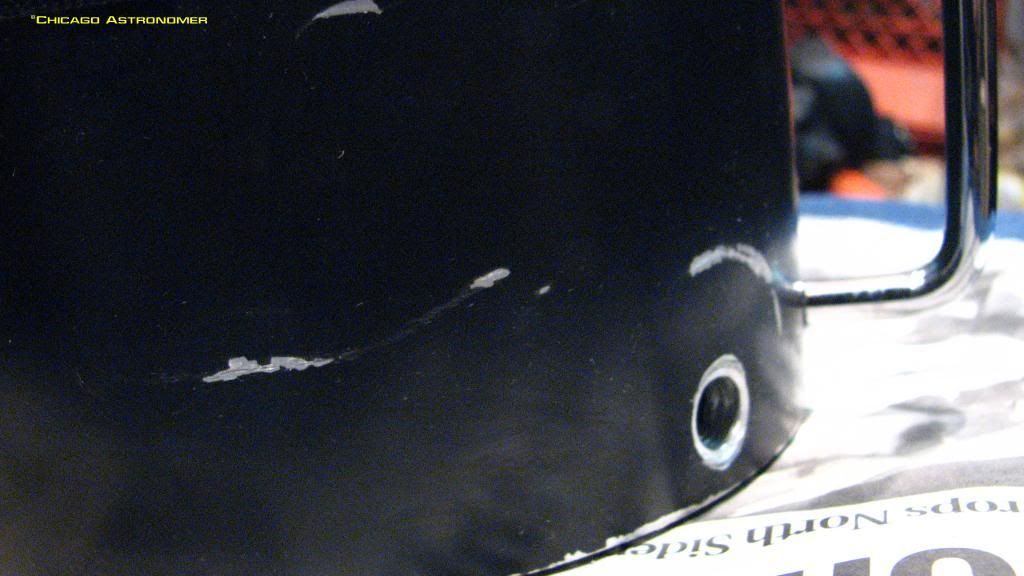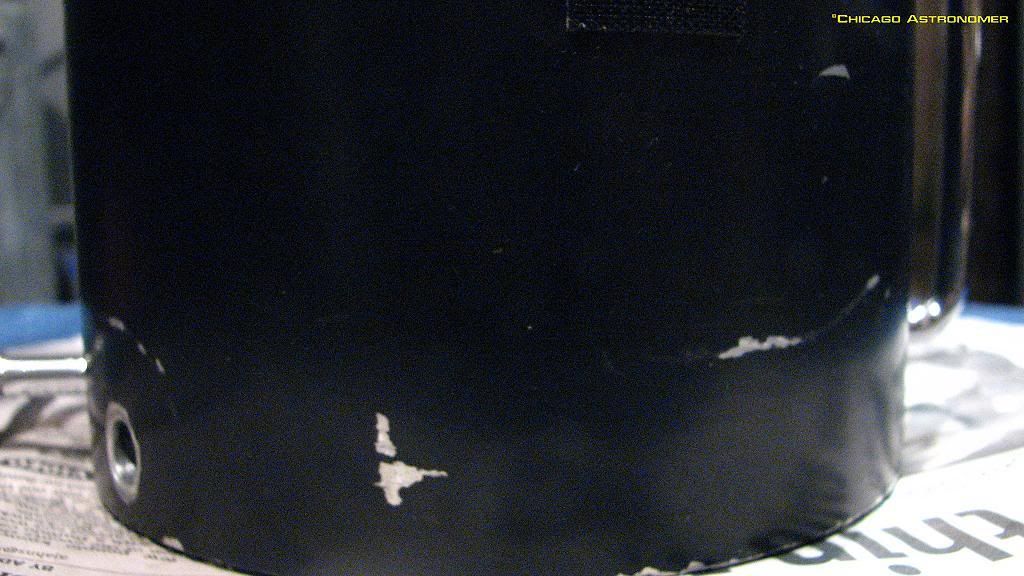 The mount base is scratched and banged up. Some from before I got it and more after. Time to paint it...
It's hot and humid in Astro Joe's mancave/garage.
I mask it off and clean it with solvent.
Next...the painting.
But that's for tomorrow.