Post by Paulie pchris00 on Jun 13, 2011 5:04:38 GMT -6
Last Thursday, June 9, had a stormy morning, but in the early afternoon it looked like the weather was going to break, with temperatures rising and the Sun starting to peek through. I thought it would be a good idea to go for a walk with Hillary along the relatively new Riverwalk in Portage, near the shore of Lake Michigan.
We got there around 1 PM, with blue sky starting to appear. I wanted to get a picture of the clearing sky, but by the time I had my camera out of my bookbag, low, dark clouds were again moving in off the Lake. Suddenly temperatures dropped, the wind picked up, and steam started rising off the Lake and the river (Burns Ditch, a small canal for pleasure craft, and probably light shipping).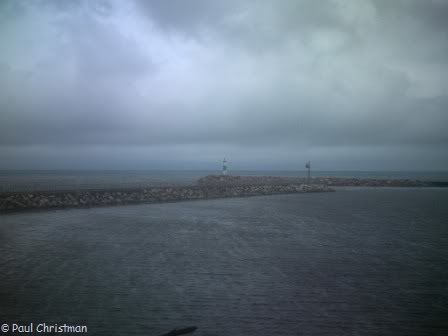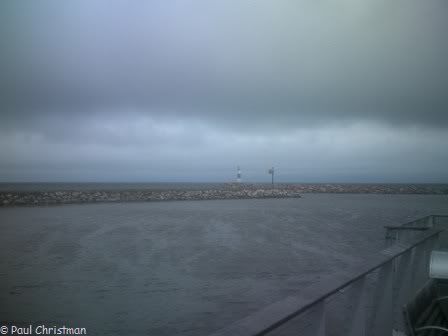 The Riverwalk is Portage's newest park, in partnership with the Indiana Dunes National Lakeshore. This was my first trip to the park, and I liked that it is supposed to be a nature walk, although that feeling is negated some by the industrial complex on the opposite bank.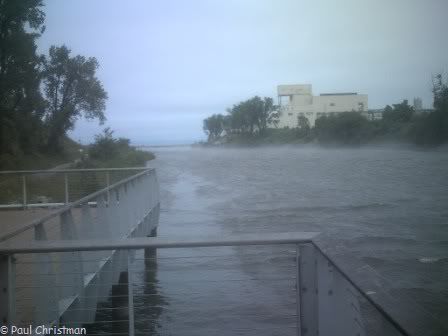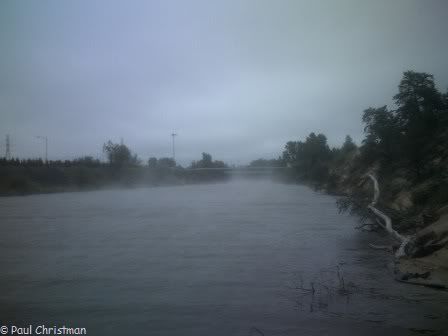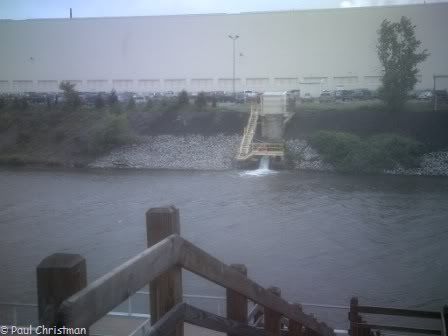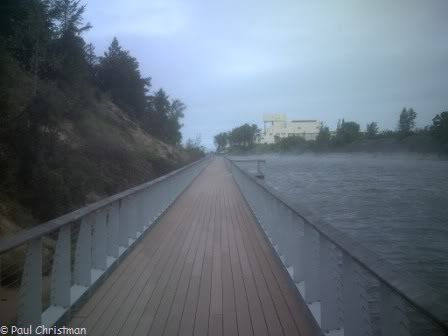 Walking back to my car, we could see across Lake Michigan, and saw a hint of the Chicago skyline. On clear days, seeing the city from the beach is a beautiful sight, but on dreary, gray days Chicago mostly disappears. At first glance, there wasn't much to see across the Lake, but a minute later I noticed a bright spot. With the Sun high in the afternoon sky, I thought I knew what I was seeing, and raced back to my car for binoculars.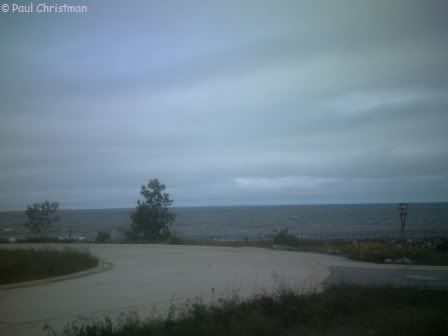 Notice the bright spot appearing across the Lake.
Even at low power, I was pretty sure I was right, but I wanted a better look, and the ability to take pictures, so I set up my Dobsonian telescopes while letting Hillary use the binoculars. I don't know it's formal name now, but the building once known as the Stone Container Building is very distinctive on the Chicago skyline. With it's slanted, diamond-shaped glass ceiling facing the Lake, and white stone façade, the Stone building should be highly reflective. I had a feeling sunlight was pouring onto the building, lighting it up nicely for those of us on the Indiana shore.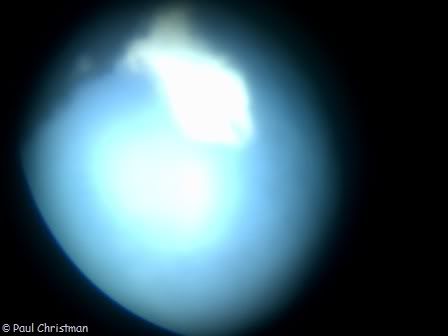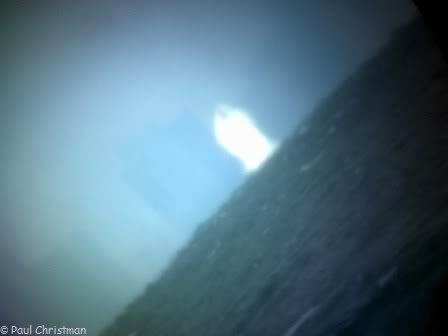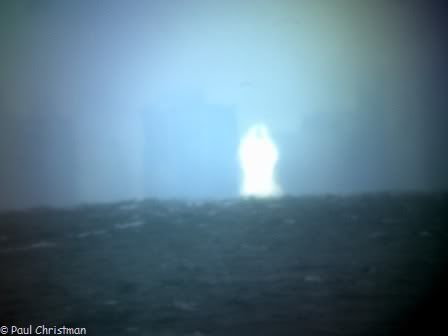 The telescope revealed, with some tweaking of the focus, that we were indeed seeing the diamond shaped ceiling of one of Chicago's most recognized skyline buildings.