Post by Chicago Astronomer Joe on Apr 27, 2011 22:38:00 GMT -6
Solar System Blues

The Jimmy Dean Way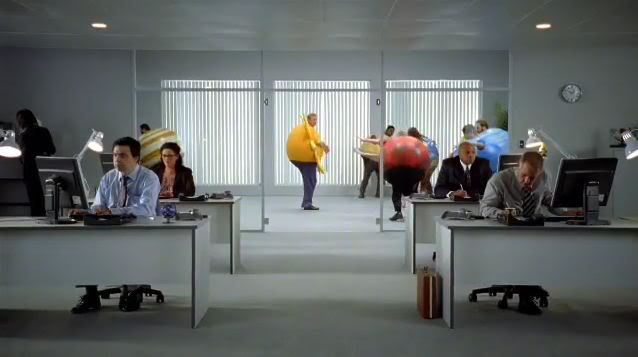 I have been meaning to do a breakdown on this commercial for the longest, but Chicago Astronomer member Croman's recent post prompted me to get it on....
We peek into the mysterious cosmological meetings that this system has daily, and view the paper pushers in the foreground that count out how many meteors per shower, comet appointments and Bailey beads observed.
As solar systems go, they tend to adhere to Newtonian laws, but something awful has interrupted orbital mechanics here. End time planetary conjunctions are heavy here, with most of the planets on one side of the Sun, as shown above.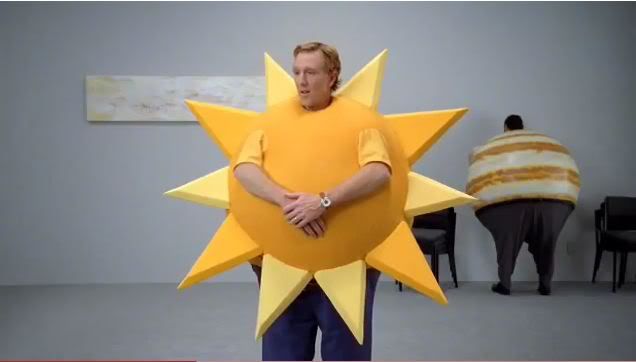 Sol, flustered but upbeat, encourages sluggish planets to maintain the pace, but just observes sloth like physics. (And what's going on with Jupiter back there against the wall anyway?)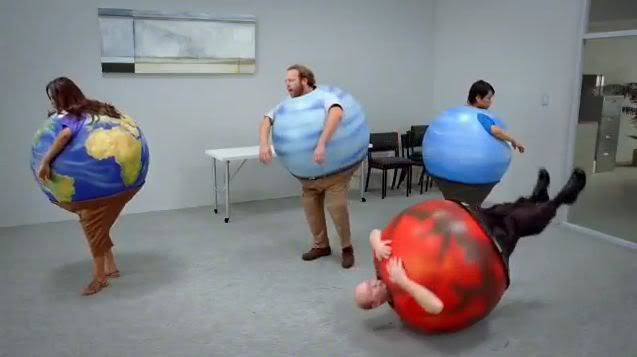 Mars is down and from this angle...I think I see his Valles Marineris. Shame.
And Neptune & Uranus are repelling each other - with Uranus losing all of his green tint.
So upset and confused at this that Uranus does a gravitational roll off the sign-in table...
And our own Moon is lost - idiot...
And Venus is doing something in the corner pulled by the gravitational pull of the fern, with Earth making a bee-line for her in some quasi-lesbian thing with our sister planet...not there's anything wrong with that.
Sol, in all his sage wisdom, figures out that planetary tummies are near empty, so instead of making some sunspots and solar flares, (must have been shot during the Maurader Minimum), he microwaves some Croissant Sandwiches, which the planets eagerly chow down.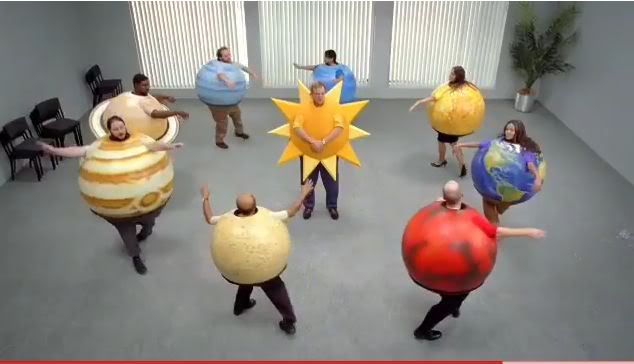 And happy with some processed nutrition in their bellies, commence to orbit, totally disregarding mass and circle in a single line orbit...with mentally slow Moon orbiting on it's own, Venus forgetting about her retrograde revolution and Uranus's axis back up from 90 degrees..
Sol, being the slick dude he is, pours on weak encouraging words of "You are all awesome!". (Apparently he is married - probably to his binary brown dwarf star - Nibiru....who should be coming back home any time now...
)
With this little attention, the planets are happy.
...and was not Pluto invited to this meeting? Blacklisted I think...
Perhaps I should serve Jimmy dean Croissant Sandwiches at Chicago Astronomer Star Parties...!