Post by Chicago Astronomer Joe on Aug 25, 2010 1:53:01 GMT -6
The Chicago Astronomers on Urban Astronomy

Chicago Tribune

25 August 2010
Now, here is a nice article on our Chicago Astronomer crew. The Trib reporter, Colleen, spent an evening with us recently during a star party by the Adler.
The night of the session here:
astronomer.proboards.com/index.cgi?action=gotopost&board=StarParty&thread=2801&post=9720
------------------------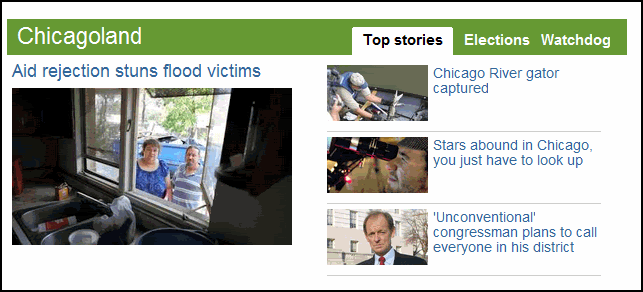 PRINTER VERSION:

Stars abound in Chicago, you just have to look up
- Group wants to create city of stargazers
Colleen Mastony, Tribune reporter
August 25, 2010
As a soft dusk falls over the city, Venus appears on the western horizon as a tiny pinprick of light. Soon other celestial objects flicker into view.
"Saturn's up!" calls out Terry Mack, 54, an unemployed computer network engineer who has, on this hot and humid evening, escaped his worldly troubles by gazing toward the darkening sky. "I've got Saturn."
Six telescopes swivel westward.
"Oh, I see it," says Heidi Neale, 48, a "recovering lawyer." "Isn't that fabulous?"
On a patch of sidewalk next to the Adler Planetarium, not far from a towering bronze statue of Copernicus, a dozen amateur astronomers gather every few weeks to take in the wonders of the universe.
Surrounded by parking lots and streetlights, the spot next to the Adler is hardly ideal for stargazing. Cars roll past with headlights on high beam, helicopters buzz overhead and the glow of the illuminated skyline overwhelms the delicate glint of the stars.
But the group, dubbed the Chicago Astronomers, sets up here as a public service. They want to catch the attention of the people walking by — the parents pushing strollers, the tourists with their cameras — and get these folks to look up.
"People say, 'You can't see any stars from Chicago.' But that's not true," says Joe Guzman, 49, an information technology manager who founded the group and built a Web site,
astronomer.proboards.com
, in 2004. "Even with the glaring lights of the city, we can show people planets, galaxies and nebulae."
Darkness descends and soon a line forms behind one of the largest telescopes, a hefty apparatus that stands 7 feet tall, magnifies objects nearly 1,000 times and allows the viewer to peer billions of light years into space. Parents lift children to the eyepiece. A crew of teenagers wanders by and takes a glance. Two uniformed Chicago police officers pull up on bicycles.
"I can see the rings of Saturn!" exclaims one officer, as his partner edges in for a turn.
"That's Saturn!?" says Nancy Salter, 57, of Cicero, leaning in for a look. "You see it in pictures. But to see it in real life, it's wonderful."
Saturn and Venus, shimmering in the western sky, mesmerize the crowd. So much so that, for a few moments, no one seems to notice the nearly full moon, glowing red, rising over the lake.
Someone calls out: "The moon!"
Everyone turns, awestruck.
The moon is not new, of course. It rises and sets every night. But at this moment, it seems like a revelation. And it's hard not to think: How many other daily wonders do we miss, simply because we're not paying attention?
Tonight for once, people slow down. As they gaze up, they ask questions. What are the rings of Saturn made of? (Ice and debris.) How far away is the moon? (About 250,000 miles.) What exactly is a nebula? (A region where new stars are forming or where stars are dying or dead.)
Most of the passers-by have never looked through a telescope.
Mara Castillo, 33, lifts her son, Xavier, 8, for a peek. "The moon is happy," he announces.
"Bella! Bellissimo!" exclaims an Italian woman.
The moon rises higher into the sky. As the hour approaches midnight, the lakefront empties and the astronomers begin to pack up their equipment.
Guzman, the organizer, rated the evening's conditions as poor. "A lot of haze, a lot of humidity, a lot of water vapor," he says, frowning.
Still, they had spied Saturn, Jupiter, Venus and Mars.
Much can be seen with the unassisted eye, Guzman says. He mentions the moon, which was full Tuesday night. You also can spot satellites and meteor showers; the Leonid meteor shower is coming up in November.
To catch a glimpse, you don't need a telescope, he says.
All you have to do is to look up.
cmastony@tribune.com
Copyright © 2010, Chicago Tribune
www.chicagotribune.com/news/opinion/ct-talk-mastony-urban-astronomy-0825-20100825
,0,7152510.story
----------------------