Post by Chicago Astronomer Joe on Jun 1, 2010 4:24:39 GMT -6
Making a Dew Shield for the C5 SCT
I have only been in the SCT game for less than a year, being a reflector and refractor guy most of my observing career. The C5 SCT was my first Cat scope...and with it...my first experiences with the dreaded dew.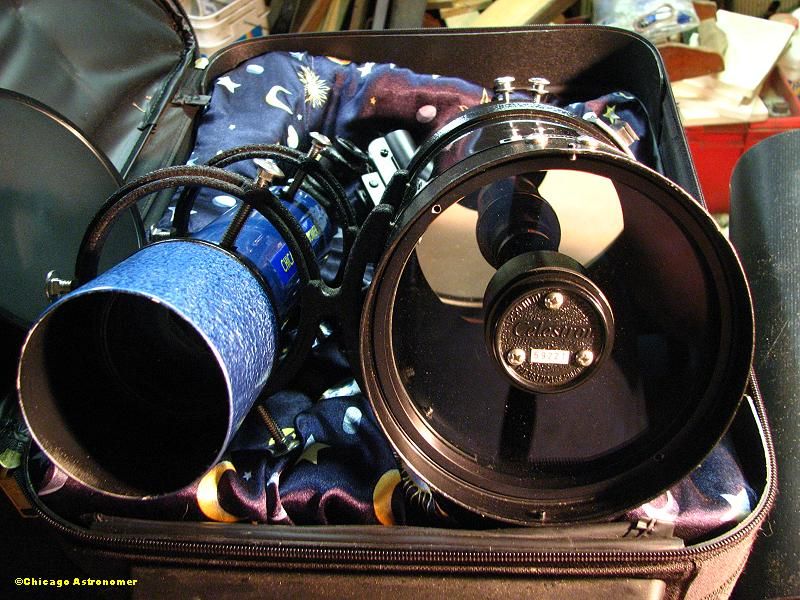 Reflectors have a built in extended dew shield and refractors are sealed...so never an issue. But with a large corrector plate just losing ambient heat to open space...they dew up faster than a glass of RC on an August day.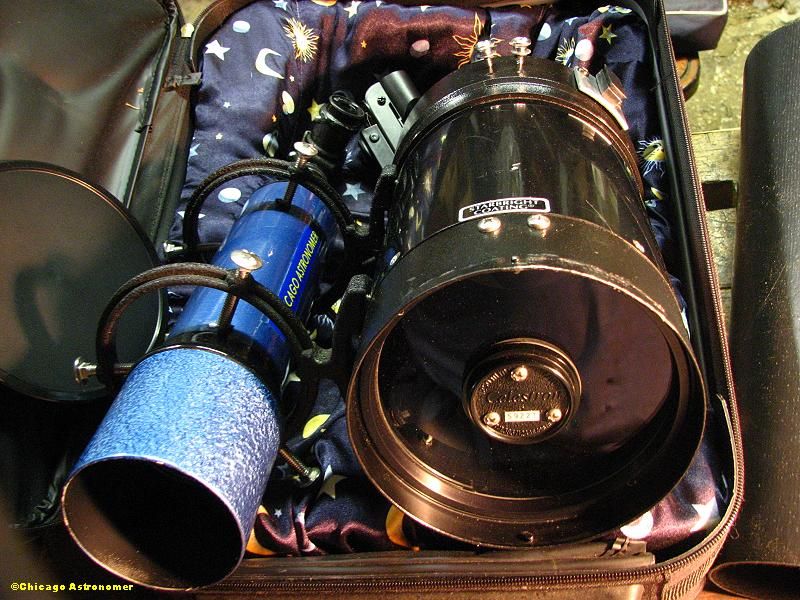 Even more so with the massive C11 beast SCT...!
I know I can buy suitable dew shields, but I think they are too expensive and with a little work, I could make something comparable and a lot cheaper.
At my local material warehouse, (which is HUGE), I came across this bolt of material - pliable plastic on the outside and black felt on the inside.
Perfect for a dew shield!
I bought about 4 four yards at $1.50 a yard - plus $1.50 for 8 feet of Velco. ( I bought these items waaay back in January, but just didn't have the motivation to start. It wasn't till my last extended observation/imaging session, where dew kept fogging the plate - that I was finally motivated to do something about it.)
But, I started out small with the C5 and make my mistakes there first...
I cut the rather large piece down to manageable size and cut it again to fit around the C5 tube...
It's thick enough to support itself, yet flexible to store when not needed.
I cut it down to 9"x20" and sewed the Velco by hand on my work bench, pushing and pulling the needed with needle nose pliers...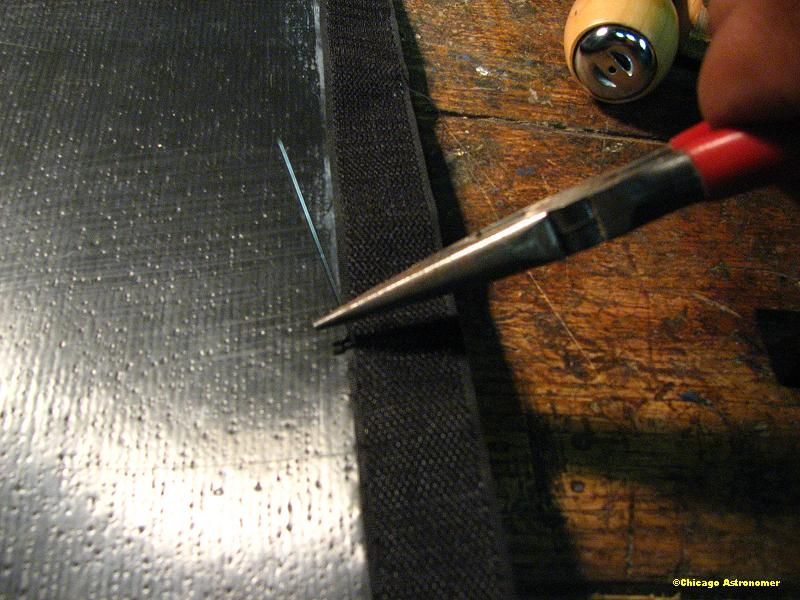 I tried to use a sewing machine, but the thread kept bunching up underneath and I just didn't know how to correct the situation...so back to hand sewing the Velcro.
It took a while, starting at 12:00 am, but wasn't as big as a chore as I thought it would be...listening to the radio in the workshop and a warm spring early morning.
By 3:00 am, I was finished and looked pretty good...
I could have made the length just a 1/4" shorter as the Velcro only grabs on partially - overshooting a bit...but ok....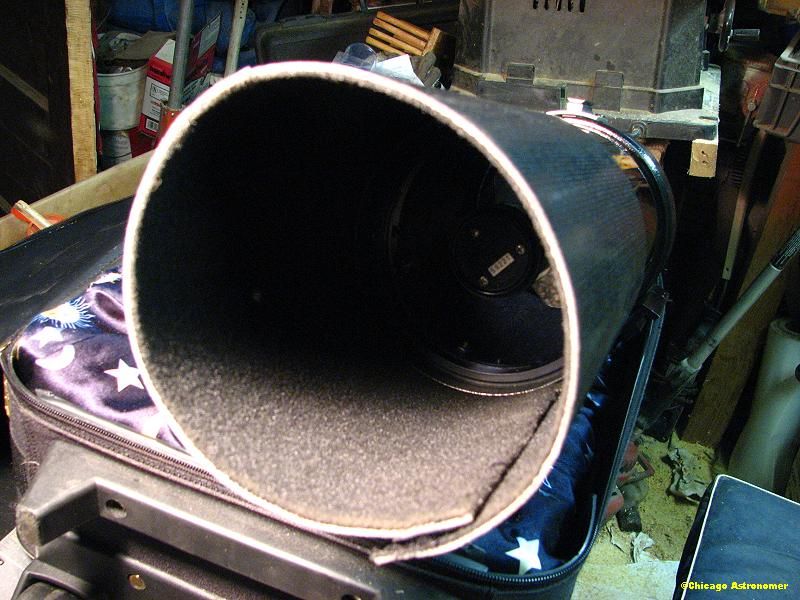 It fits snugly around the OTA and firm. It does not invade the FOV and should increase the contrast some...
For now, I have it stored on top of the C5 in the carrying case...
The test will be out in the field, in the elements, but I think it will work out well.
If so, then I will make one for the C11 beast...which really needs one badly. I'm also thinking about crafting some sort of anti-dew heating element...but that will take some thought.