Post by Chicago Astronomer Joe on May 27, 2010 2:07:10 GMT -6
Converting a Cheapo Webcam for Astronomical Imaging
For sometime now, I have been playing around with the idea of using a webcam for astronomical imaging. Many before me have utilized webcams with great success.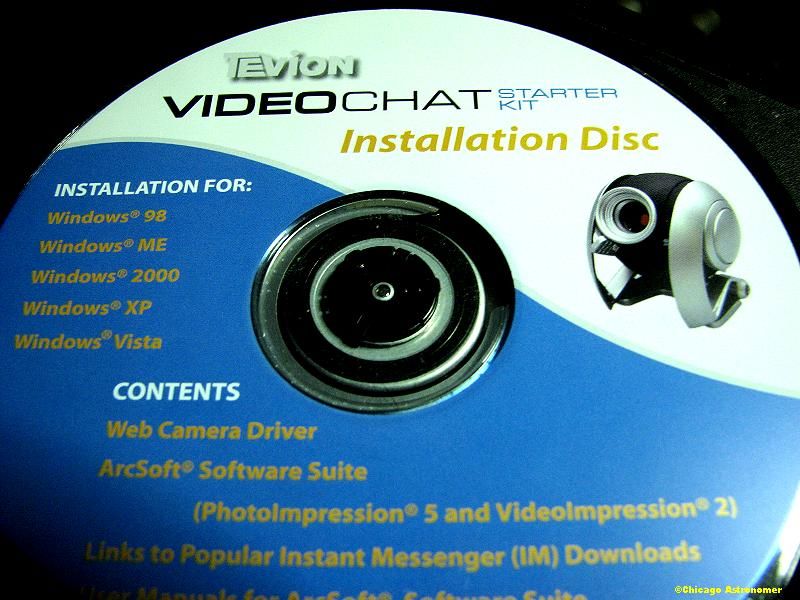 Preferred are the old "Phillips" Webcams with a CMOS chip, but I have none. Years ago, I bought a webcam from Aldi for under $20.00 and used it every now and then for some vidchat - but mostly it has been laying at the bottom of a drawer. I thought I would see if this cheap cam could be pressed into astronomical service.
I did not take step-by-step pics of the project, but did take some after the dis-assembly and success of the work...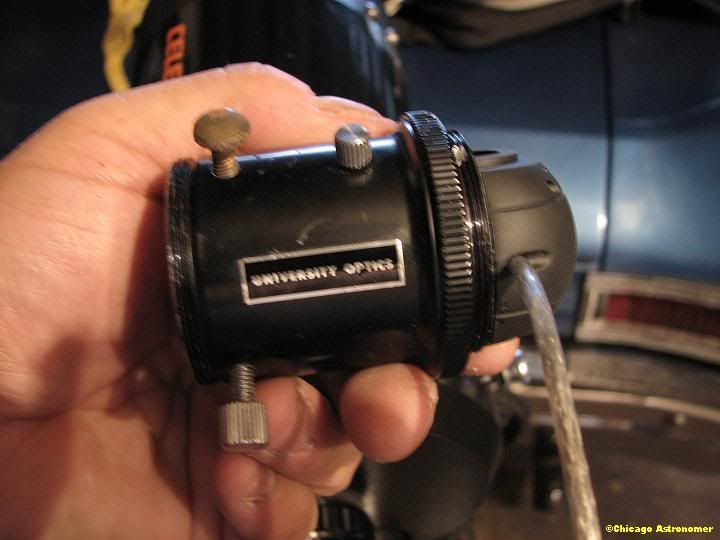 In my collections of odd telescopic spare parts, was this "University Optics" coupler of sorts that has been banging around the joint for years. After removing the clip and bottom part of the cam housing, I placed it inside the coupler...and it fit perfectly. With a drop of Crazy Glue on each corner, it wasn't going anywhere...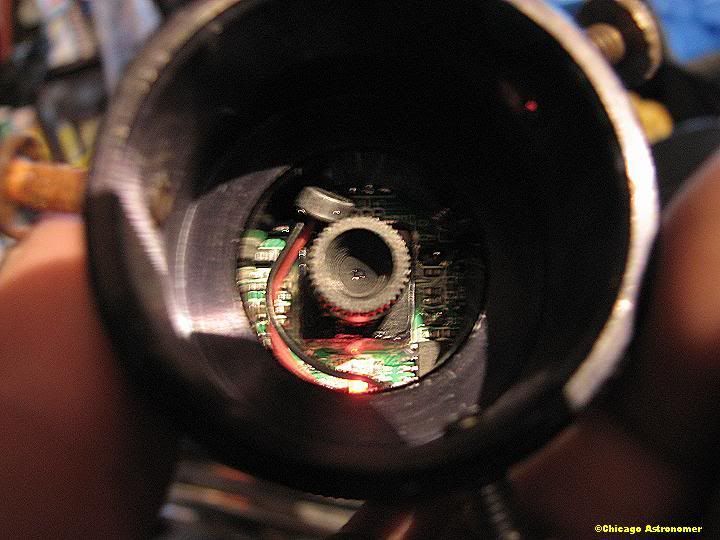 Looking down the coupler's "eyepiece" end, lens centered nicely and I left the mic attached and it bothers nothing. I left the top part of the cam housing attached and Crazy Glued it to the coupler - making a nice solid feeling assembly...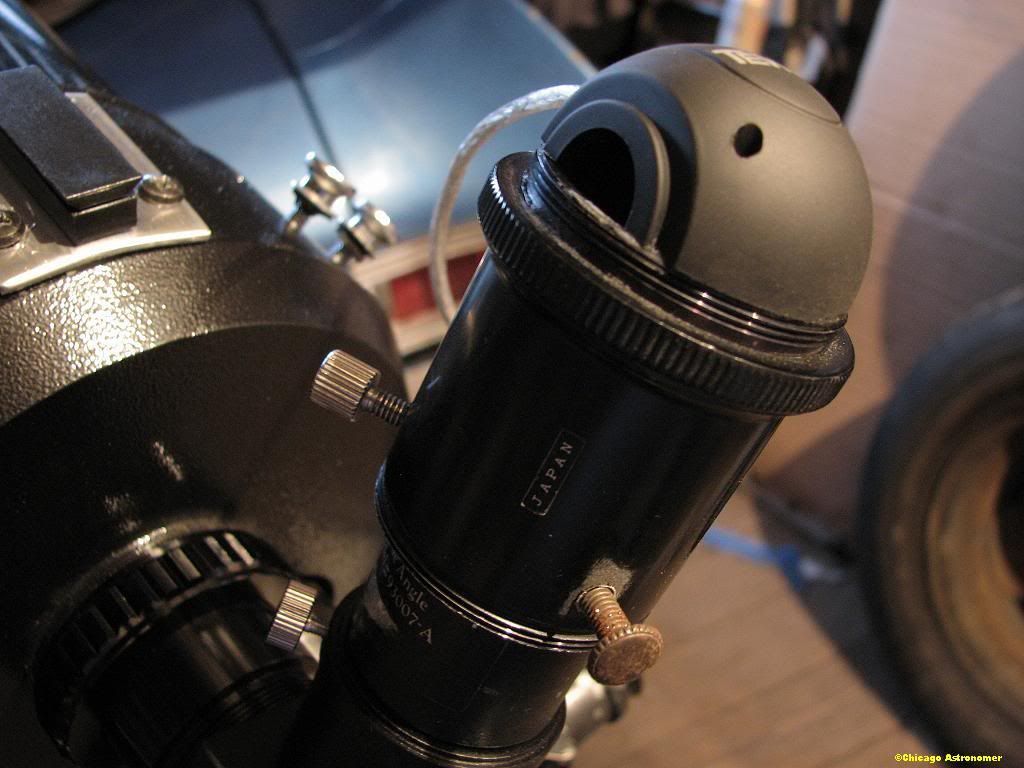 Setting up the C5, I popped in a 25mm eyepiece and I used it as a test scope...and let's see if this thing works for anything worthwhile. And using the trunk of my 1968 Chevelle as my testing table and my Toshiba Vista OS running Laptop, we were ready.
I needed something to focus on, considering it was still daylight out on this very warm spring overcast evening...
I have been using my neighbor's chimney for years to test optics and this project is no different. Using the set screws on the coupler, it practically centers itself on the eyepiece....and the webcam works!....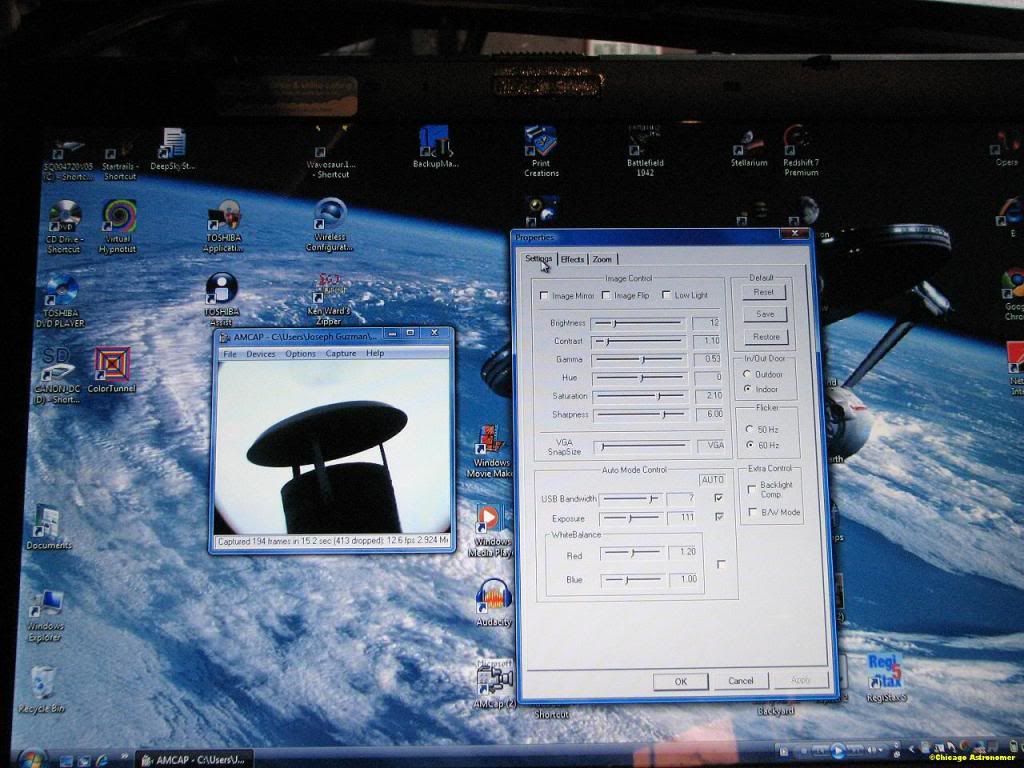 Here, I switched the webcam over to the 63.5mm Finderscope with a 25mm .096 eyepiece and the damned thing works well...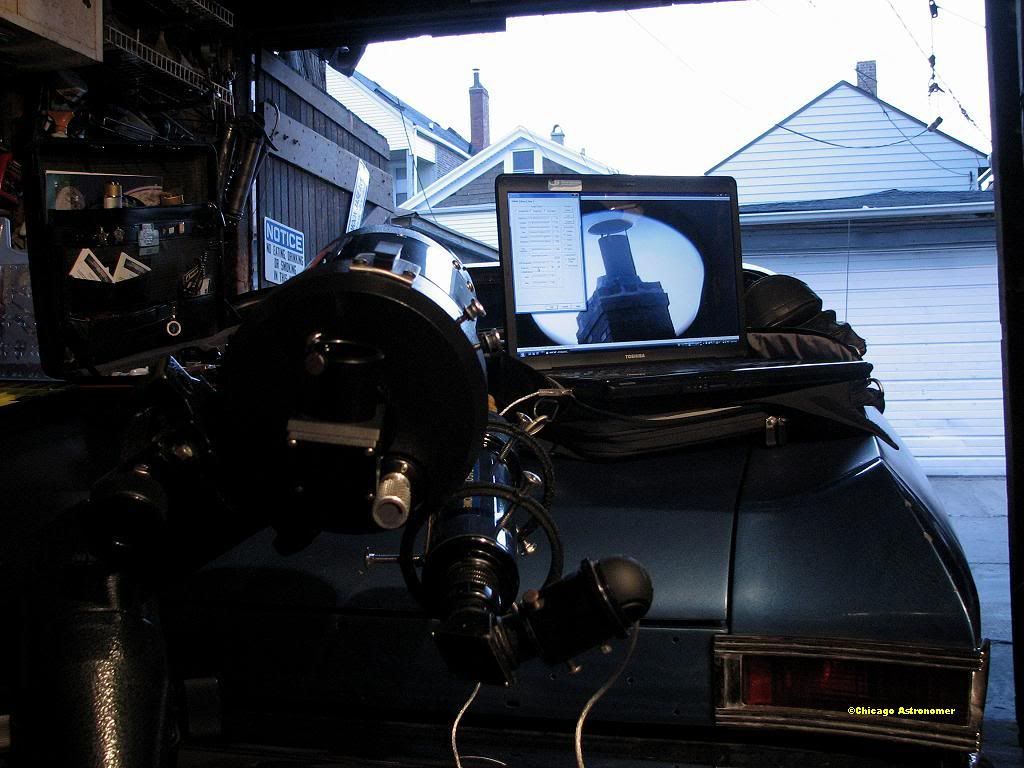 I was getting pretty good images and recordings straight to Hard Drive via this set-up. Playing around with the program's adjustments, (Gamma, brightness, contrast, exposure etc....), I was able to capture some decent footage.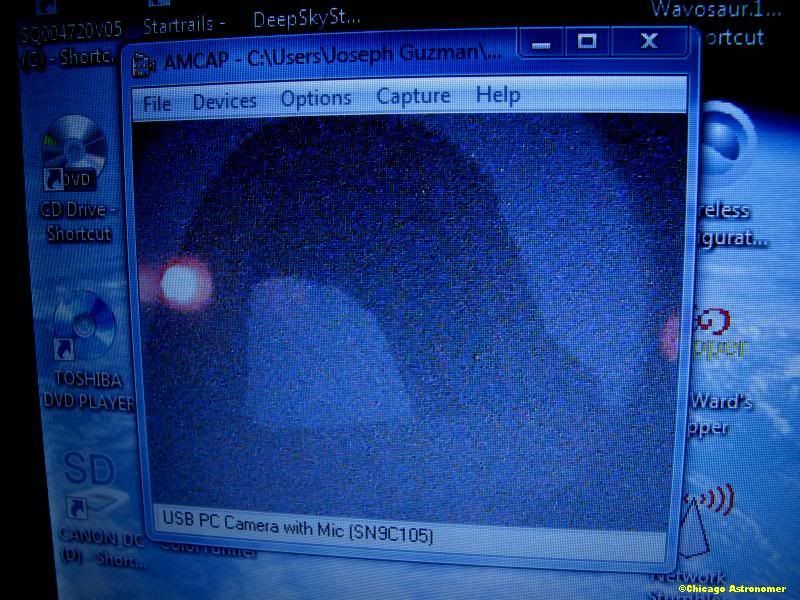 But, the red L.E.D On indicator light that is attached to the cam's circuit board, sometimes - casts a red glow on the glass of the eyepiece while it's attached to the coupler - as shown in this pic. ( I'm thinking about blocking this light with something later. )
There is also a zoom option in the camera's software, although it's a digital zoom, it does a half decent job. A higher powered eyepiece would be a better option here.
A couple hours of work and adjustments...and I was satisfied with this experiment. Keeping the clip, I was able to reattach the new assembly to the Laptop's screen and use it as a webcam again if I did so desire. Taking a pic of it....it reminds me of HAL from 2001...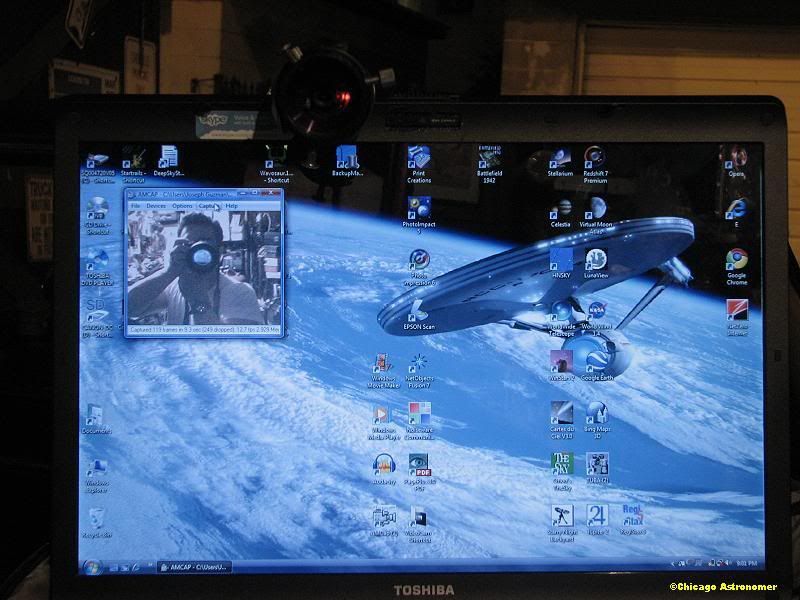 It follows my every move. Good thing I don't need the Pod Bay doors open...
Later on, the skies kinda cleared and I was anxious to try out the cam on the nearly full Moon. The only problem is now, that spring is in full bloom - my trees have blocked out nearly all my south facing vistas..and I had to lug the C5 set-up all the way to my front steps and even there...trees were hindering this test. But I managed to capture some video through the leaves and branches...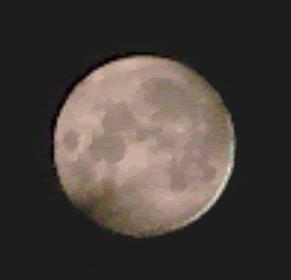 This still from the test vid was so-so.
And here is a brief snippet of vid...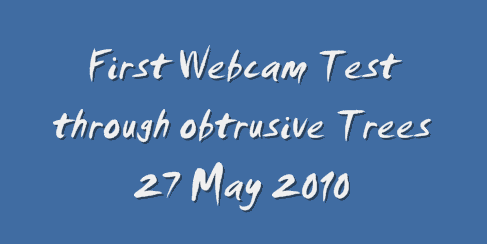 s46.photobucket.com/albums/f101/chicagoastronomer/Astronomical/Telescopes/Webcam/?action=view&current=WebcamTest1.flv
I'm itching to try this out under clear tree-free skies. And tomorrow, May 27th 2010, The Chicago Astronomers will observe the Full Moon Rise....and I will test out this cheapo webcam set-up and see if I can catch the Moon as it peeks over the horizon.
I consider this a successful experiment and will need to shake it out some more, but it works. Later, I'll get a more sensitive and better cam to adapt for astronomical usage. And I need to research some on-line software for better captures and post processing devoted solely for astro imaging...but for now...it's ok.