Post by Chicago Astronomer Joe on May 11, 2008 15:02:29 GMT -6
Astronomy Day at the Doane Observatory - 09 May 2008
We opened up the Doane Observatory at 1:00 pm and fellow astronomers, Fred, Linda and Santiago made a good sound crew to attend to our visitors. Newer Telescope Operator Simon worked the terrace with smaller scopes.
Before we started the session, there was a pigeon hanging about the helical walkway to the observatory's door. Wouldn't fly away, so I made friends with it and I think it likes astronomy.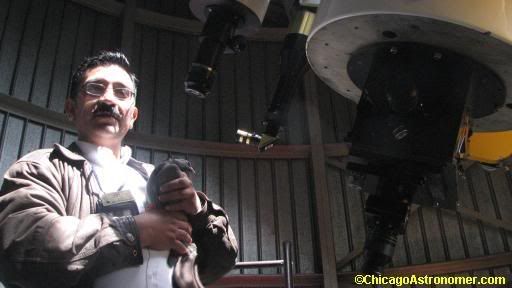 Aside from the potentially rabid bird, all systems were go and our telescopes were ready.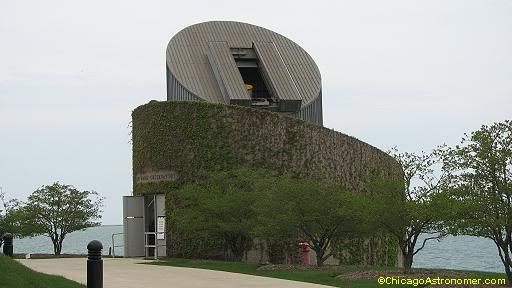 Activating the observatory's slanted opening, the whole place rattles and comes alive as we coordinate our angles and aim the scopes toward the Sun.
The day early on looked good for solar observation, but as the day progressed, the haze got more aggressive and soon, the sky clouded over for the most part of the day. But despite the clouds, visitors still walked over to the observatory, climbed the ladder and looked thru the 6" refractor with aperture filter and our H-Alpha Coronado scope. Not much could be seen, although at times, the Sun's disk would break thru...but soon covered up again. It was hit & miss...with more miss.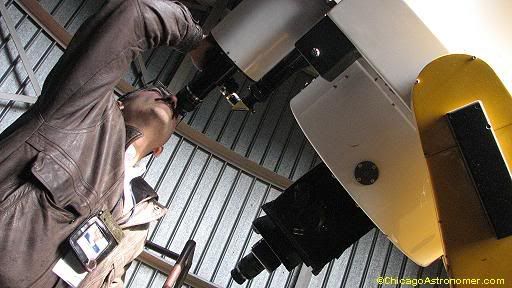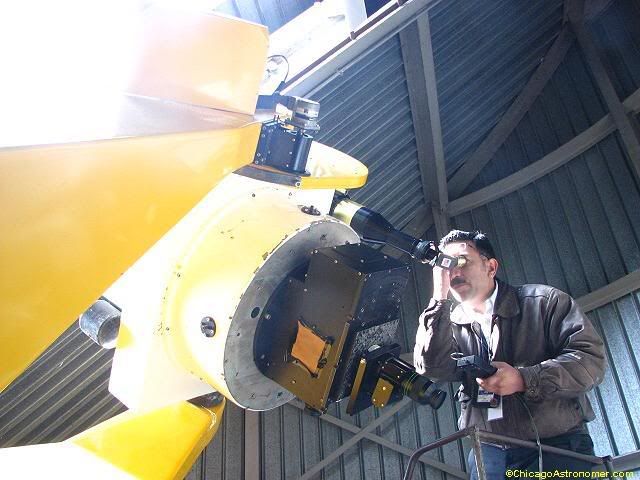 Checking out the field of view and a little nudging with the controller paddle, the Sun sat dead center in the eyepieces and awaited visitors. In between guests, we took advantage of the infrequent breaks in the clouds to catch a brief glimpse at the solar surface ourselves.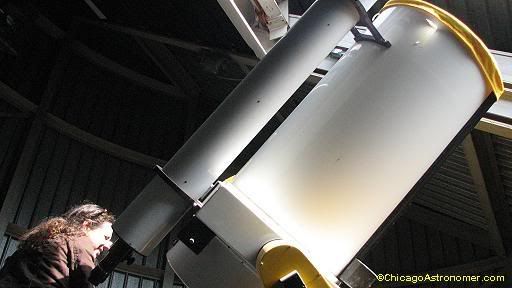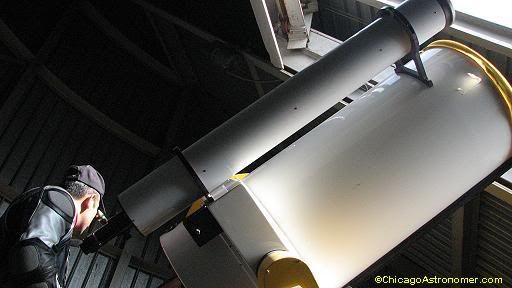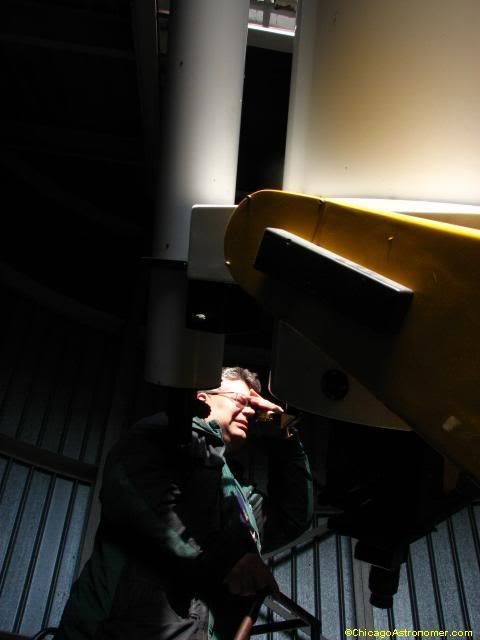 Linda, Santiago and Fred examine the solar surface, which showed excellent granulation and facula thru the H-Alpha scope.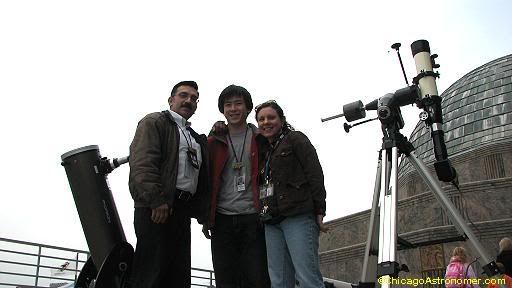 I took a short visit to our observation terrace and made my acquaintance with Simon, who was manning dob scopes, along with Linda who was working the smaller H-Alpha scope.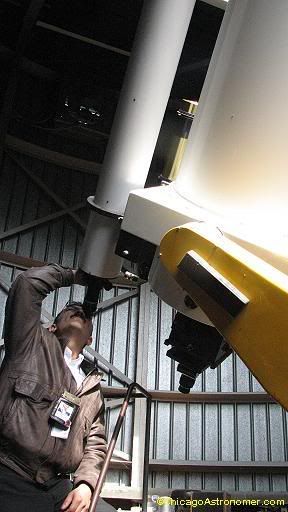 Back inside the Doane, I also took the opportunity to examine the Sun's motted surface and wanted to take pics, but the hazy conditions just were not going to permit it. I did manage to spot a nice prominence off the solar limb tho. And... it was getting cold, as the brisk lake winds rushed thru the open doors in the observatory.
I had a nice visitation from a fellow "Yelper" friend at this session. Michael stopped by with his young son Judah to say hi and take a peek at what Joe does. and of course greeted him with a big hug and smile. (I enjoy it when I can host "Yelper" buds to the Adler.) We talked for a while and took a couple of nice pics...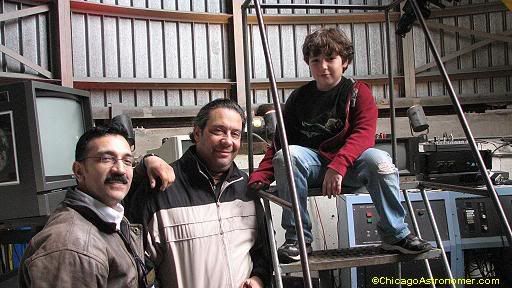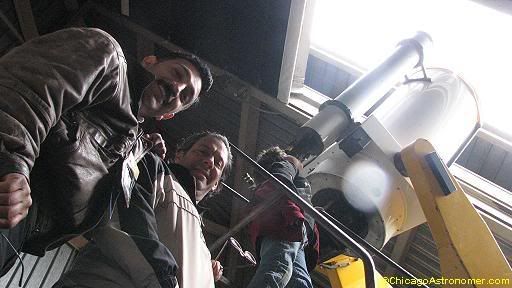 It was now 4:00 pm and the close of another session and Astronomy day at the Adler. But before closing up shop...another pic of the crack Doane crew for the day.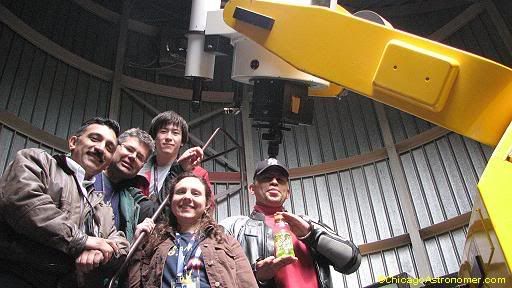 It's always a treat to open up the Adler's Observatory, and much better, warmer and clearer days lie ahead for us.