Post by Chicago Astronomer Joe on Mar 18, 2006 6:22:41 GMT -6
Williamina Fleming - "Formally Uneducated" Female Astronomer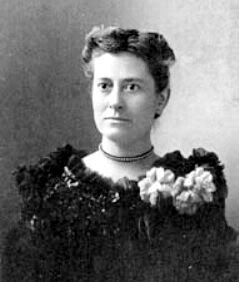 Edward Pickering was furious. Faced with the general incompetence of his research staff at the Harvard College Observatory, this giant of 19th-century astronomy reached the limit of his tolerance and thundered: "My Scotch maid could do better!"
Many employers have probably had similar thoughts from time to time, but few of them would have been as accurate about their domestic staff's superior skills. What Pickering did next was highly unorthodox: he got rid of his team of male staff and employed his "Scotch maid", a single mother from Dundee named Williamina Fleming, instead. This somewhat irregular method of hiring staff, to analyse photographs he was taking of the night sky, proved to be particularly successful.
From this chance beginning, Fleming, who was known as Mina, would go on to become one of the most accomplished astronomers of all time. She became noted for discovering exploding stars, identifying ten of the 24 novas that were known to science by the time of her death, and achieved considerable recognition in the field.
She led a team of women - known in the male-dominated world of the late 19th century as "Pickering's Harem" - that made a number of significant breakthroughs, chief among them a way, for the first time, of measuring the distances of stars.
And, at the turn of the century, when Fleming had established her reputation, she was working 60-hour weeks for $1,500 a year, far less than a newly employed male assistant. Fleming, who was paying for her son to study at the Massachusetts Institute of Technology, was by no means happy about the pay gap, and expressed her annoyance in her diary.
Among her notable achievements -
despite having no formal training in astronomy
- was a way of classifying stars into 17 different types, which was later named the Pickering-Fleming System. In 1886, she was in charge of a project to classify thousands of stars by the spectrum of light they produced. Four years later, the Draper Catalogue of Stellar Spectra was published, detailing 225,000 stars in nine volumes. Fleming discovered a new and easy way of identifying stars of varying brightness, which proved vital to astronomy, and also selected stars that shone with a constant light to act as comparisons, developing "the first photographic standard for determining the magnitude of star brightness".
Full interesting story here:
living.scotsman.com/index.cfm?id=418662006
and of her bio here:
space.about.com/od/astronomerbiographies/a/wflemingbio.htm
==========
she was working 60-hour weeks for $1,500 a year,
That's more than most amateur astronomers make now!!...
Excellent I say..."Uneducated formally" she gave the over degreed stuffed shirts a run for their money!... #Thumbsup#