Post by Chicago Astronomer Joe on Jan 26, 2007 15:08:33 GMT -6
S3 Canon Powershot Lens Adapter
Nothing astronomical, but for overall terrestial usage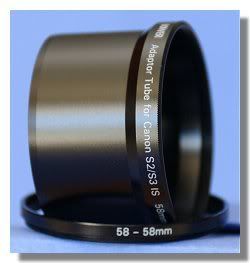 After reading plenty on the pros and cons of the 52mm vs the 58mm lens adapters, I decided on the 58mm and associated accessories. This adapter will enable me to attach and use various filters and lenses with the normally fixed lens system of the Canon Powershot S3.
I certainly was not going to go for the Canon adapter. Being plastic and more expensive...they should be ashamed of themselves! I explored extensively the posts and Ebay, Lensmate & Camera Filters.
I went with CameraFilters.com.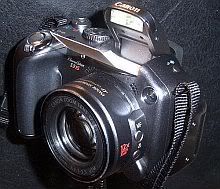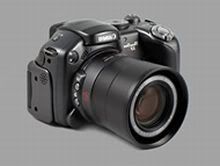 The S3 without and with optional Lens Adapter
I read about the products that Lensmate offers for sale, but I just couldn't see spending almost twice the amount for the same lens adapter that CameraFilters.com had for sale at $12.00. Others who bought from each of the two had either - absolutely no problems or a slight jiggle in the bayonet mount. Same thing on the vignetting. It was running 50/50, so I took a chance with the more economical supplier. And besides, they also had the other necessary accessories that I was looking for at one stop, and this was convenient and cost effective.
I got two lens adapters to keep the polarizer and the UV filter permanently on each one. Simple on and off, and no fumbling to unscrew.
The clincher here was the fact of No Shipping charge and 10% discount on 5 or more items. I was sold.
This is what I ordered:
1. Product ID: J27
Product Name: 58mm Adapter Tube for Canon S3 IS
Attributes (if any):
Price: $12.00
Quantity: 2
2. Product ID: PLC58
Product Name: 58mm Plastic Snap-On Lens Cap
Price: $1.00
Quantity: 2
3. Product ID: CK1
Product Name: Cap Holder 1
Price: $1.00
Quantity: 1
4. Product ID: HA8
Product Name: 58mm HOYA Green Label UV Filter
Price: $6.40
Quantity: 1
5. Product ID: TF16
Product Name: 58mm Tiffen Circular Polarizer
Price: $22.51
Quantity: 1
6. Product ID: G20
Product Name: 58mm Rubber Lens Hood
Price: $2.66
Quantity: 1
Grand Total: $52.71 USC
I should be receiving my goods sometime next week, as they processed my order prior to my posting this message, and sent me a confirmation email. There was a slight discrepancy on the 10% discount, as the shopping cart screen displayed it, but the final grand total did not. A simple email was sent out, and my credit card amount was adjusted immediately.
I almost got the conversion lenses too, but I need to heat my house...