Post by Chicago Astronomer Joe on Sept 23, 2007 2:57:51 GMT -6
Using a T-Ring Mount with the S3 and a Telescope
Recently, fellow Chicago Astronomer Steve got one to use on his Mak telescope and my camera...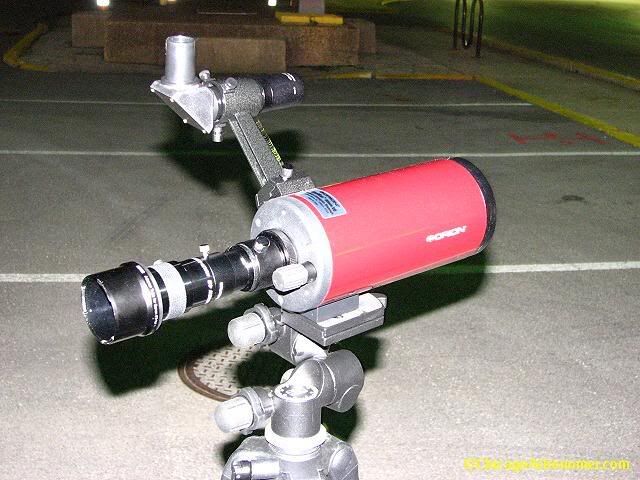 Shown is the T-ring attached to the telescope and the S3 Adapter.
These aren't good shots, as we did them on a windy evening, and there are no direct references to compare, but I was at this site shown below and the distance of the skyline can be more or less judged. The Museum of Natural History is at the foot of the Sears tower which a banner was captured nicely.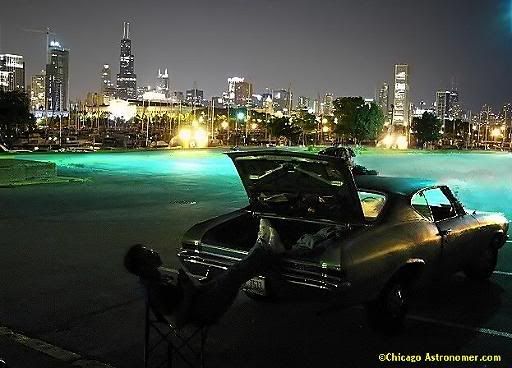 More images of the session can be found here:
astronomer.proboards23.com/index.cgi?board=StarParty&action=display&thread=1187053713
It attached well and securely to the telescope. Screwing the T-ring on to the S3 adapter, (removing the rubber hood, but keeping the UV filter attached), and the other end onto the eyepiece socket of the scope, (which happened to be threaded).
One focuses the S3 to 4 inches (the other end of Infinity), and do the final focusing using the telescope itself. I thought a macro setting would be the best, but I could not achieve focus. On brighter objects it's easier, but dimmer objects make it much more difficult to get a sharp focus.
Open the aperture all the way, kick up the ISO to 200/400 and depending on the object - and use a short exposure.
It was too windy for any decent astro photos, and Jupiter was really the only object out to shoot at the time. So I decided to aim the scope/camera team to distant Chicago buildings.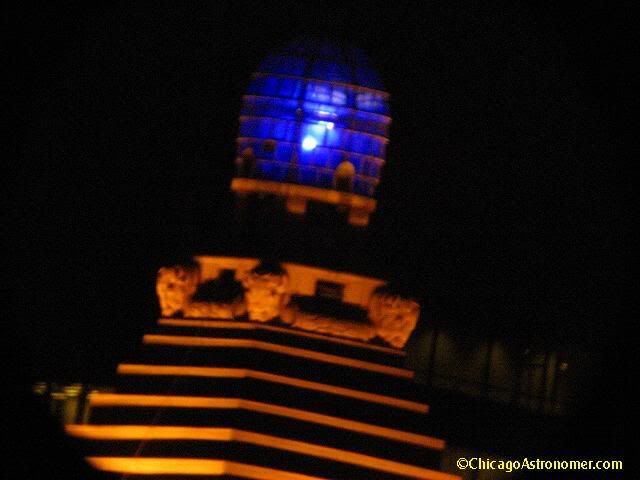 This indigo light atop a building about a mile away came out well.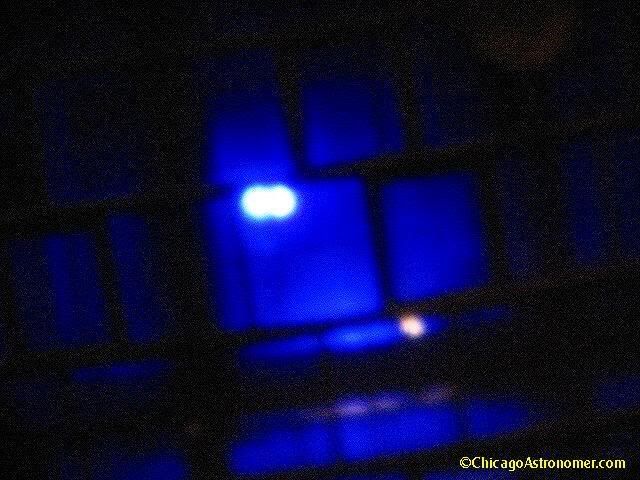 Here at full S3 zoom is the same blue bulb.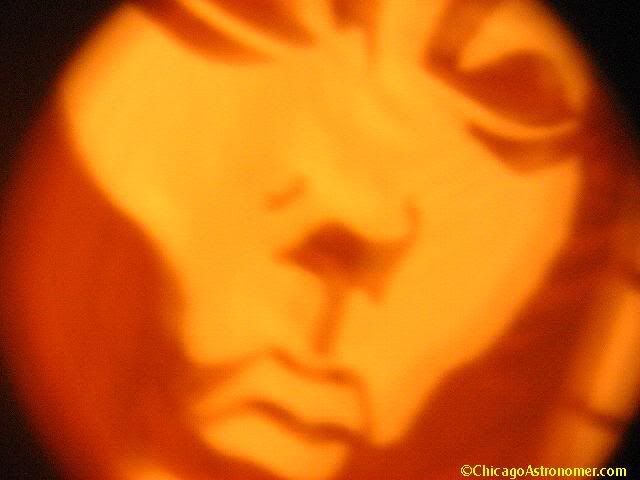 This shot of an Egyptian banner at the Museum of Natural History was about 3/4 mile away. I was amazed at the magnification and capture. And this was using a low powered eyepiece. One can zoom in with the S3, increasing the magnification. But on either end - wide zoom and tight zoom - vignetting occurs. It's at the 12mm range that the image fills the entire frame nicely.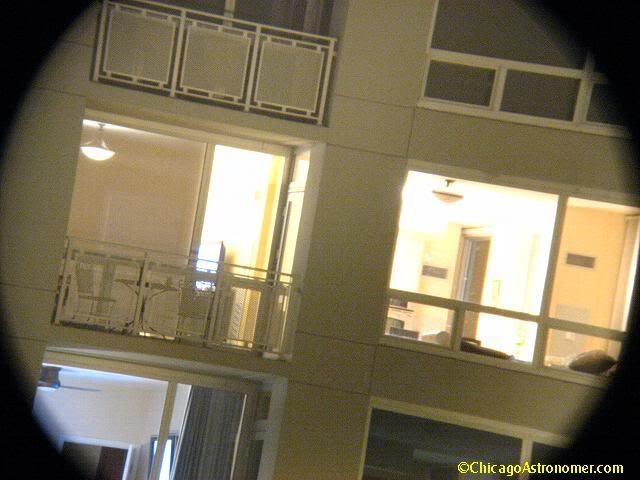 Here about two miles away was an apartment building with good clarity.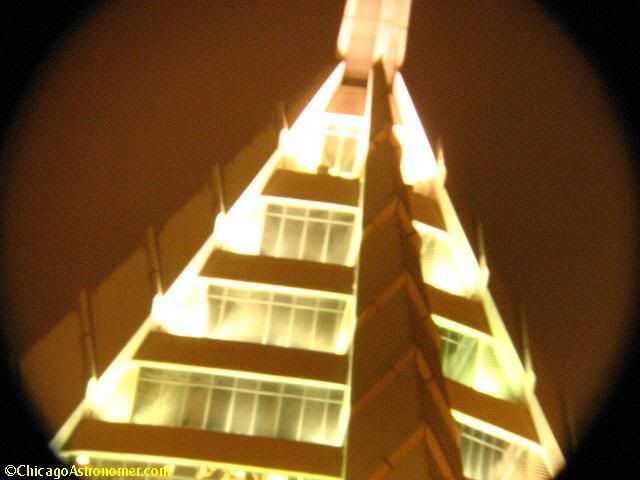 Here, another building apex about one mile away again.
For astrophotography, it will be tricky. As one needs to keep up with the rotation of the Earth which spins at 1000 MPH and the relative motion of the object. The Moon will be easy to capture, and Jupiter, Saturn and Venus if patient enough.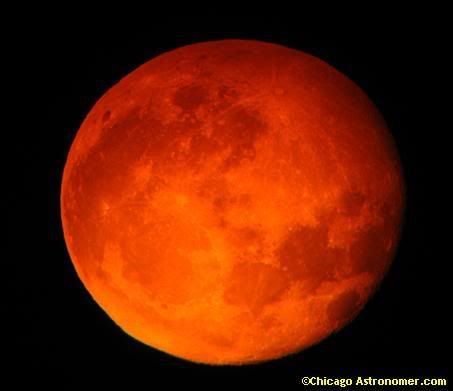 Here is the Moon through my telescope with the S3 on a tripod aiming thru the eyepiece.
The rest of the session can be found here:
astronomer.proboards23.com/index.cgi?board=StarParty&action=display&thread=1185949474
But other celestial targets will be much more difficult if not impossible without a telescopic drive to keep track.
I think the T-mount is good and a good investment and I need to get one of my own soon!