Post by Chicago Astronomer Joe on Oct 6, 2016 19:33:08 GMT -6
The Chicago Astronomer meets Space Shuttle Astronaut Jose Hernandez
02 September 2016
The Chicago Astronomer operates a great Astronomy club at the Instituto de Progreso/IHSCA since 2013, exploring the cosmos together and with highly interested students. From Black holes to rocketry and from time travel to the Fermi Paradox, these young members want to learn it all. Recently, we had the opportunity to attend a talk at our school with Space Shuttle Astronaut Jose Hernandez, who flew on STS-128 Discovery (August 28 to September 11, 2009).
Together with the Chcago SHPE (Society of Professional Hispanic Engineers) at our school, we promoted this rare opportunity event weeks prior...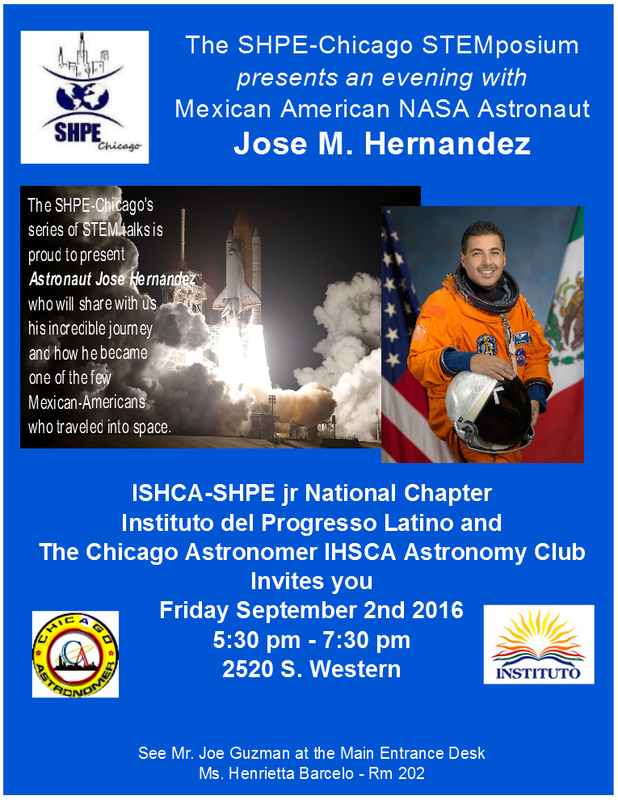 For ambiance, I set-up the C11 SCT and Astronaut Hernandez took notice, (and others in attendance), who came over to us, but more on that later...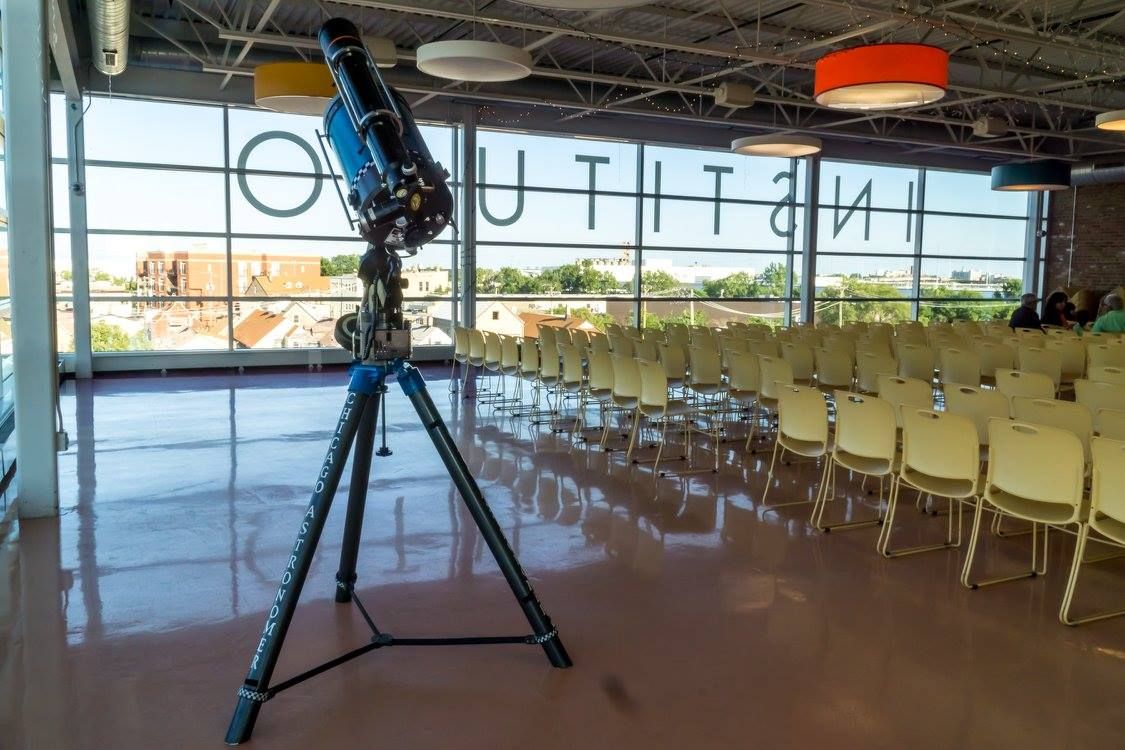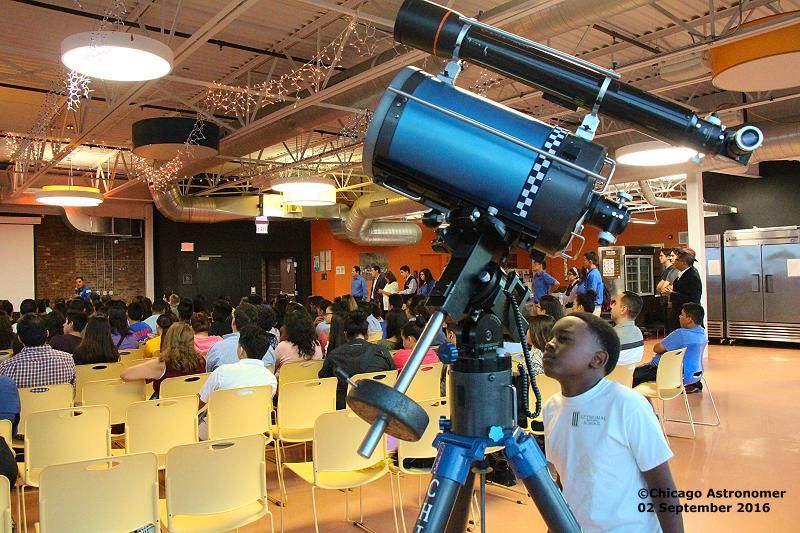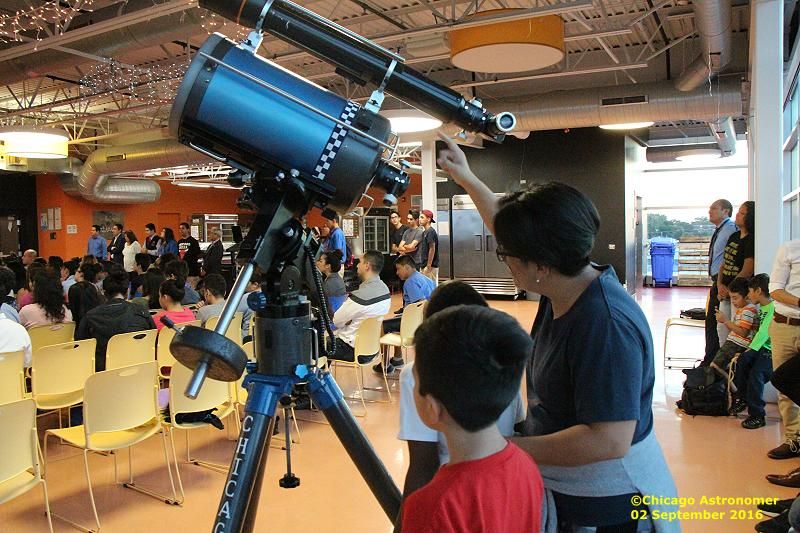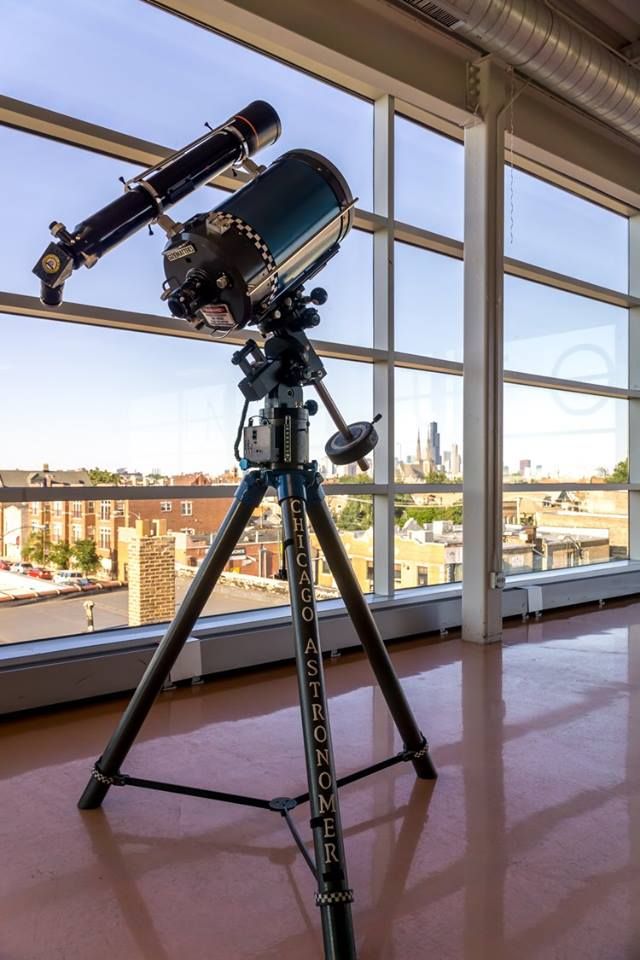 We have a great Vista out our windows
Warming up the audience, our C.E.O of Instituto de Progreso, Juan Salgado talked about the organization and the opportunity we have this evening with the Astronaut...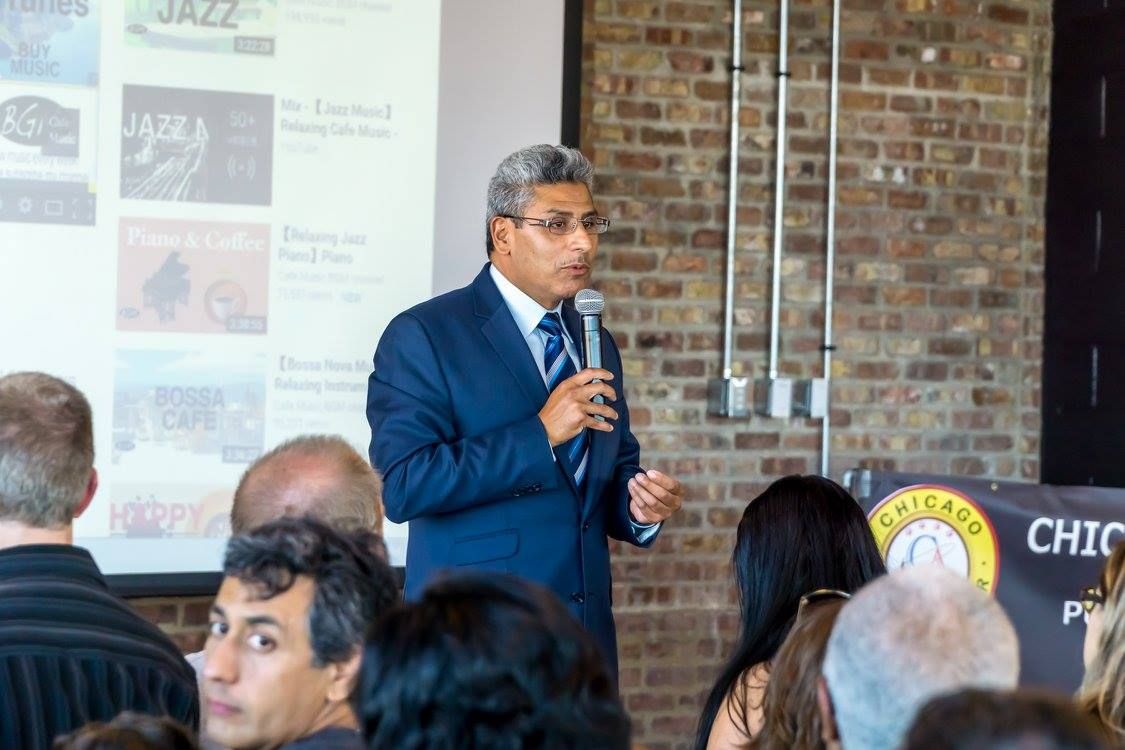 We were all anticipating Astronaut Hernandez's arrival, especially the Astronomy club, as I provided a summary bio of Jose's life the week prior during our regular meeting.
And finally, all smiles at his entrance...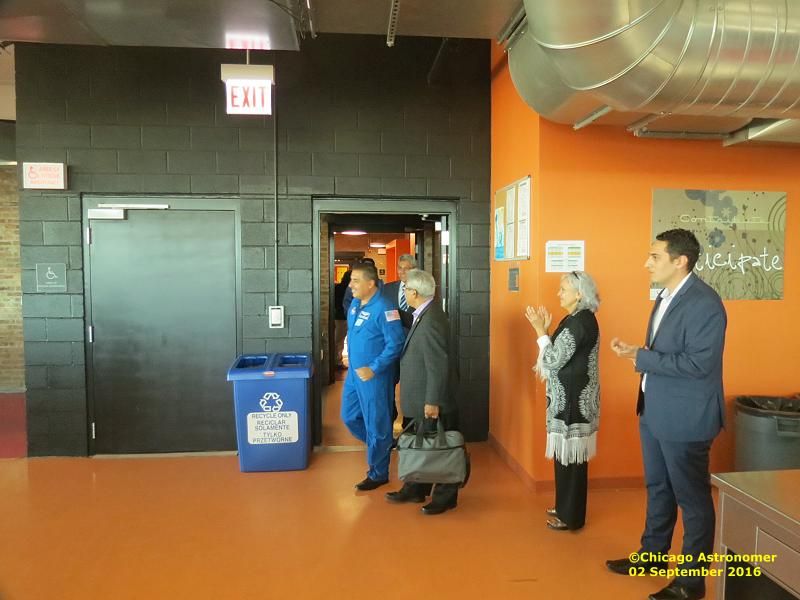 Entering our cafe/lunchroom on the 3rd floor, Astronaut Hernandez was welcomed by a full house as he started sharing with us his lifelong story from a migrant farm worker to an astronaut visiting the International Space Station...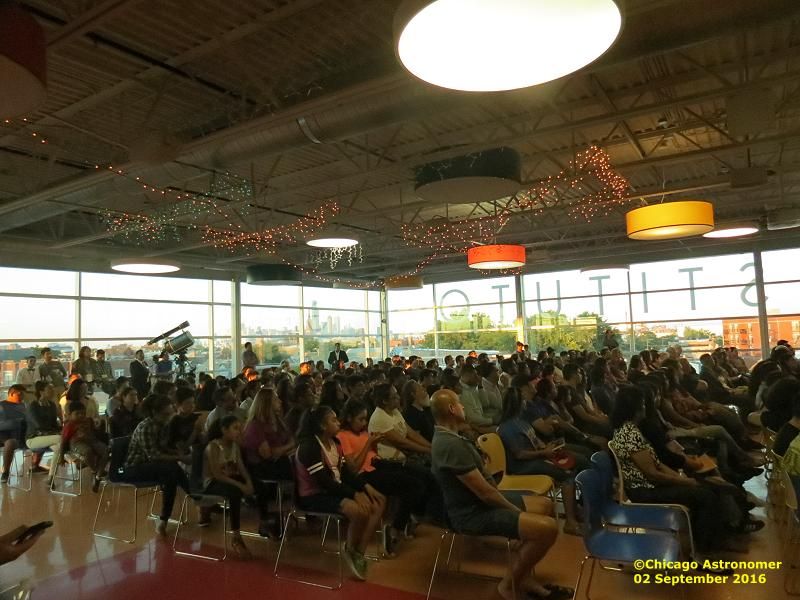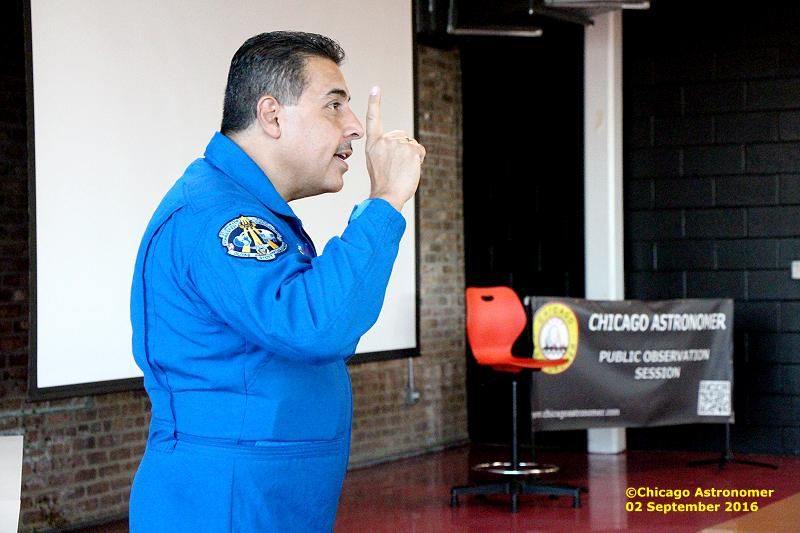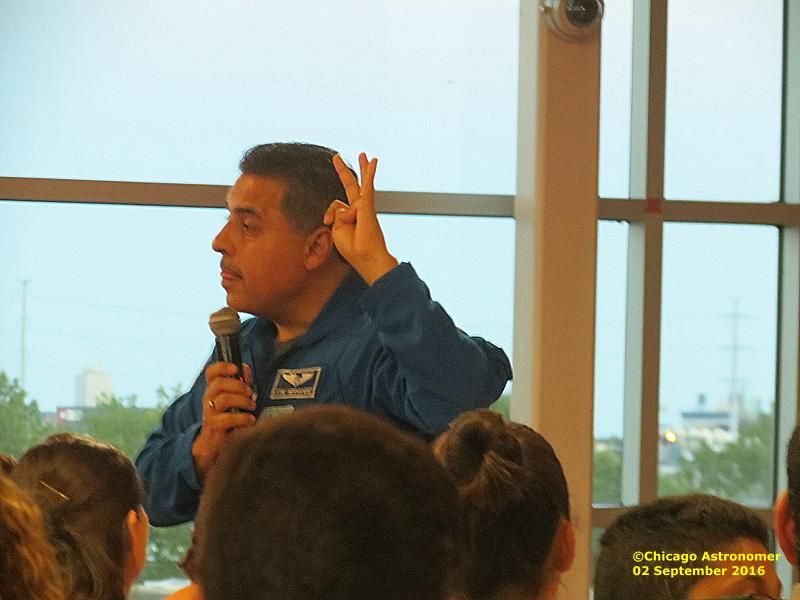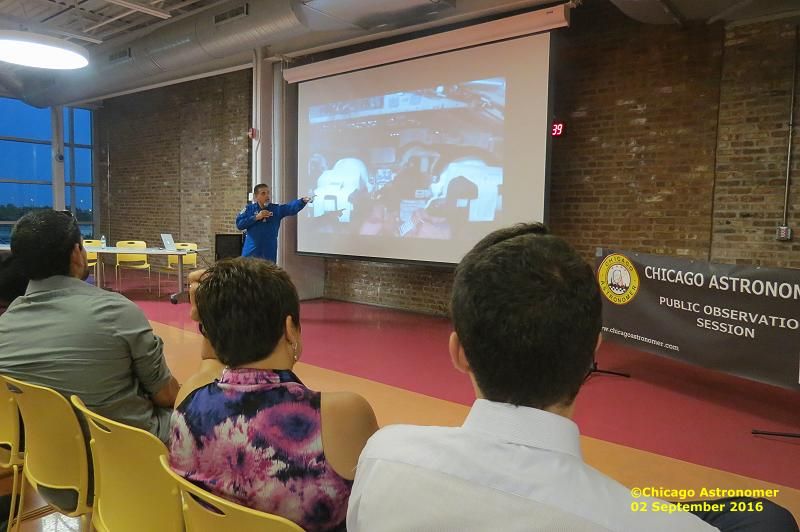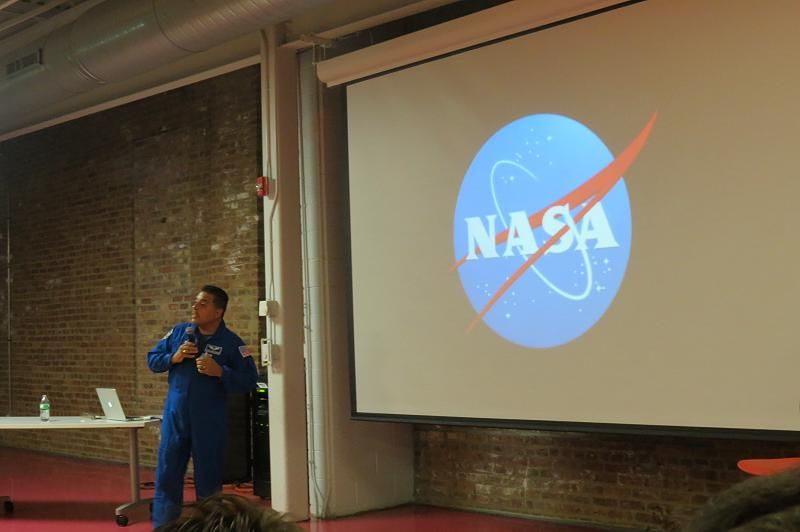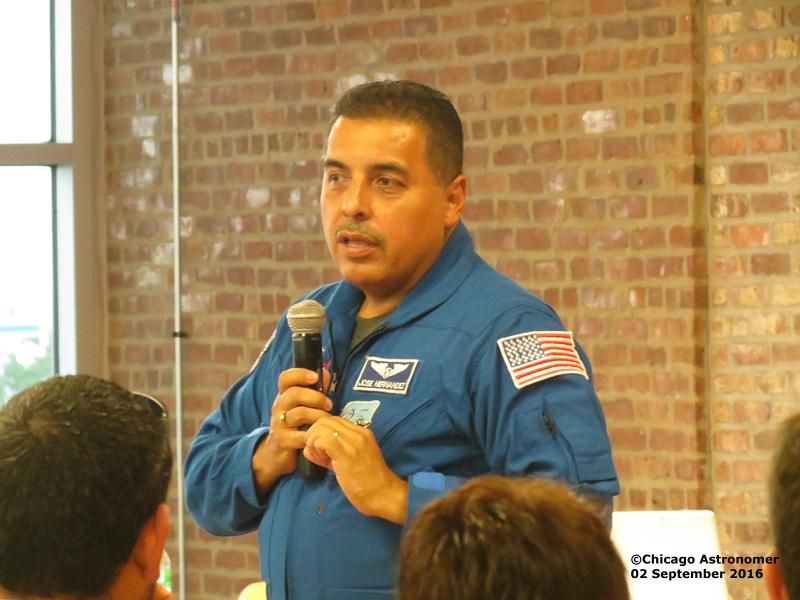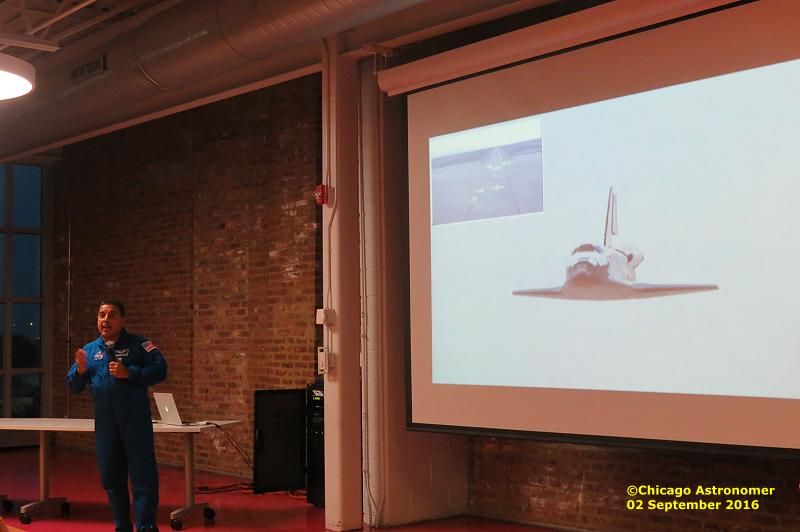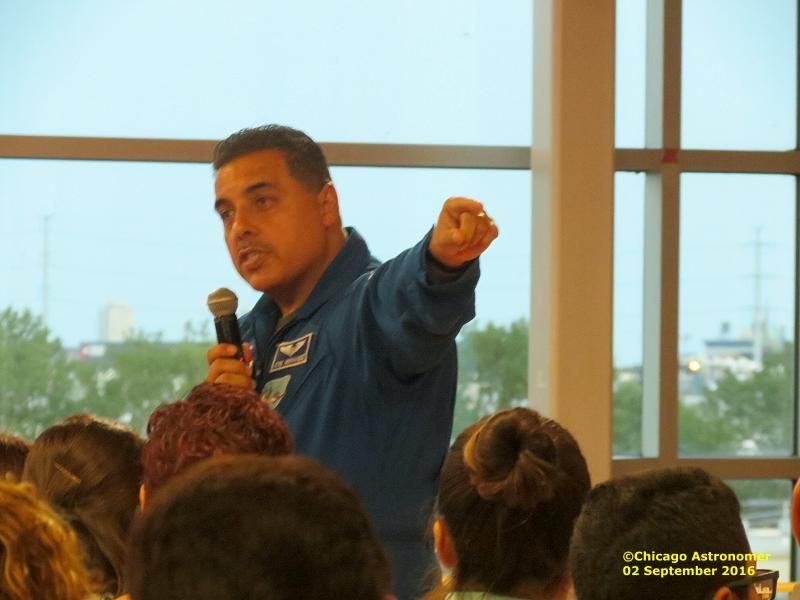 With humor and stories, he related to us about his life with migrant farm worker parents, learning english at age 12 and remembers a specific moment when he complained to his Dad about being tired picking beets. His Dad stopped him and told him to remember that feeling, because unless he got an education, this was his future. His constant travelling from farm to farm...made it impossible to keep a steady discipline in his education...and only when he remained in one location was he able to succeed.
Of course, I spent the evening taking photographs of this event with members of the Astronomy Club...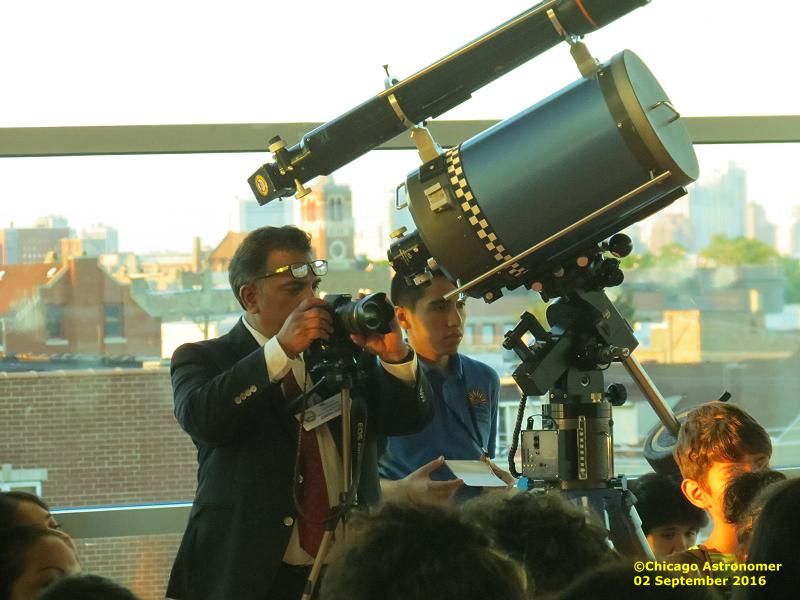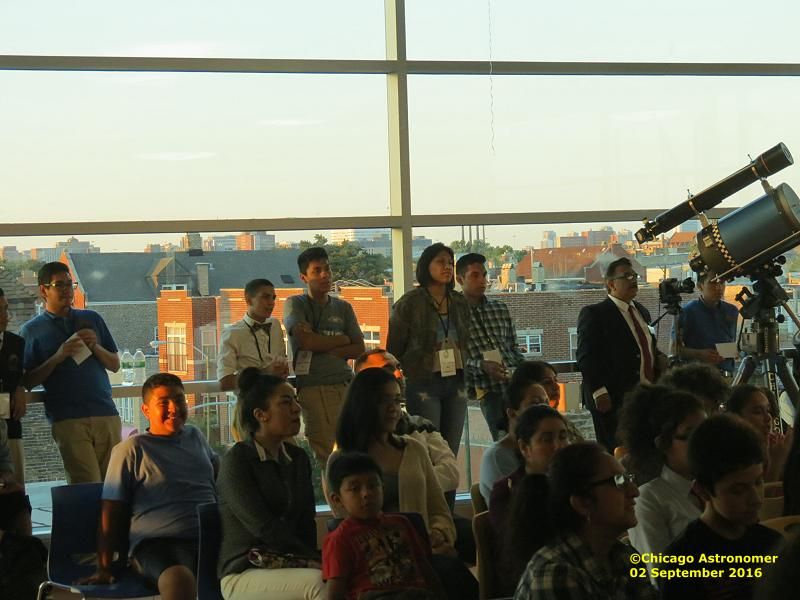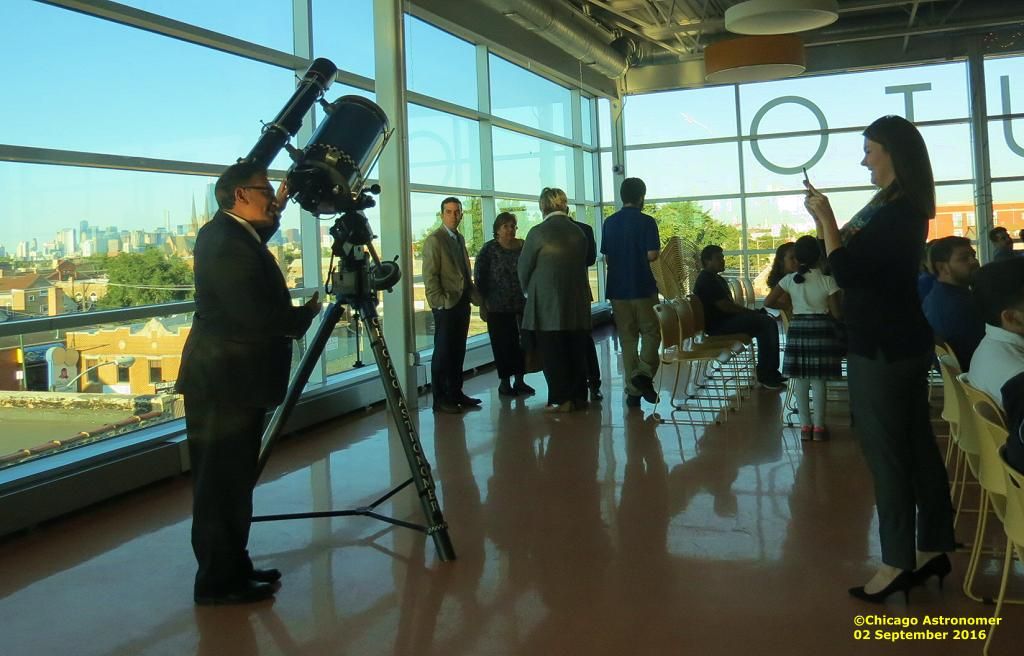 I saw familiar faces in the audience and spent some time chatting before the talk started...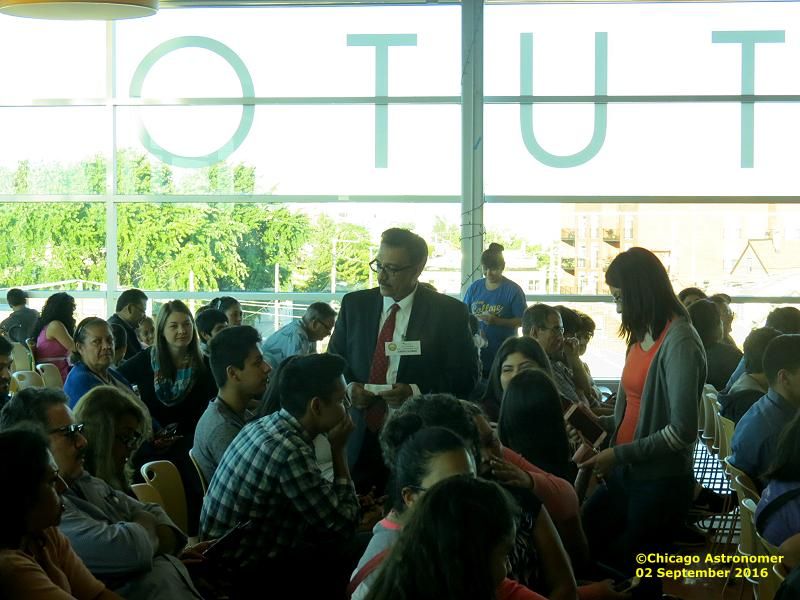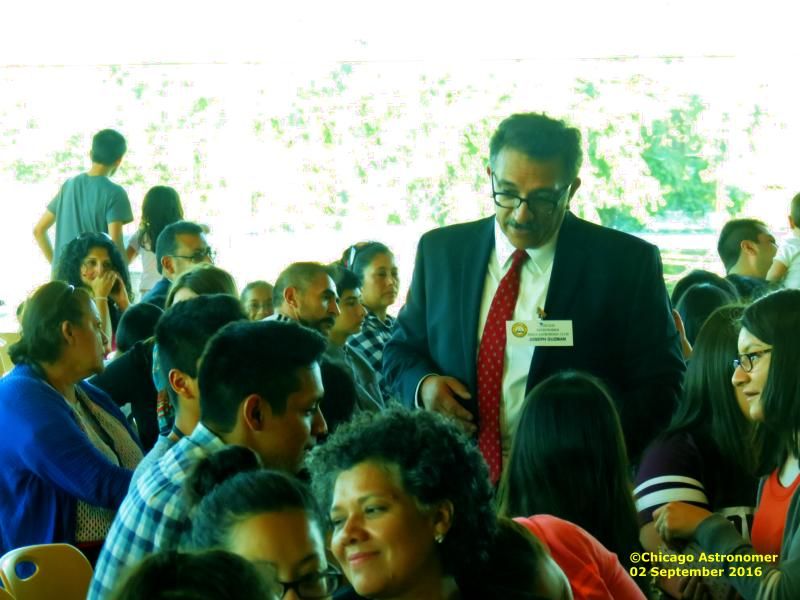 Chicago Astronomer Brian was also in attendance and anticipated meeting the Astronaut...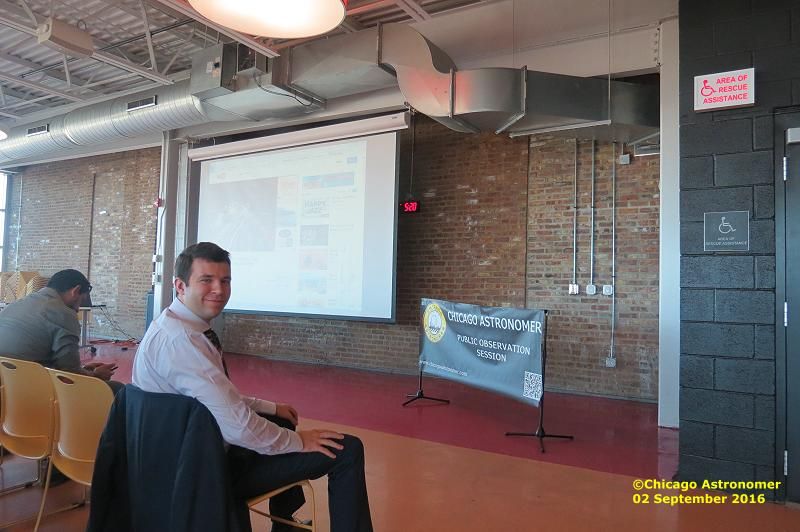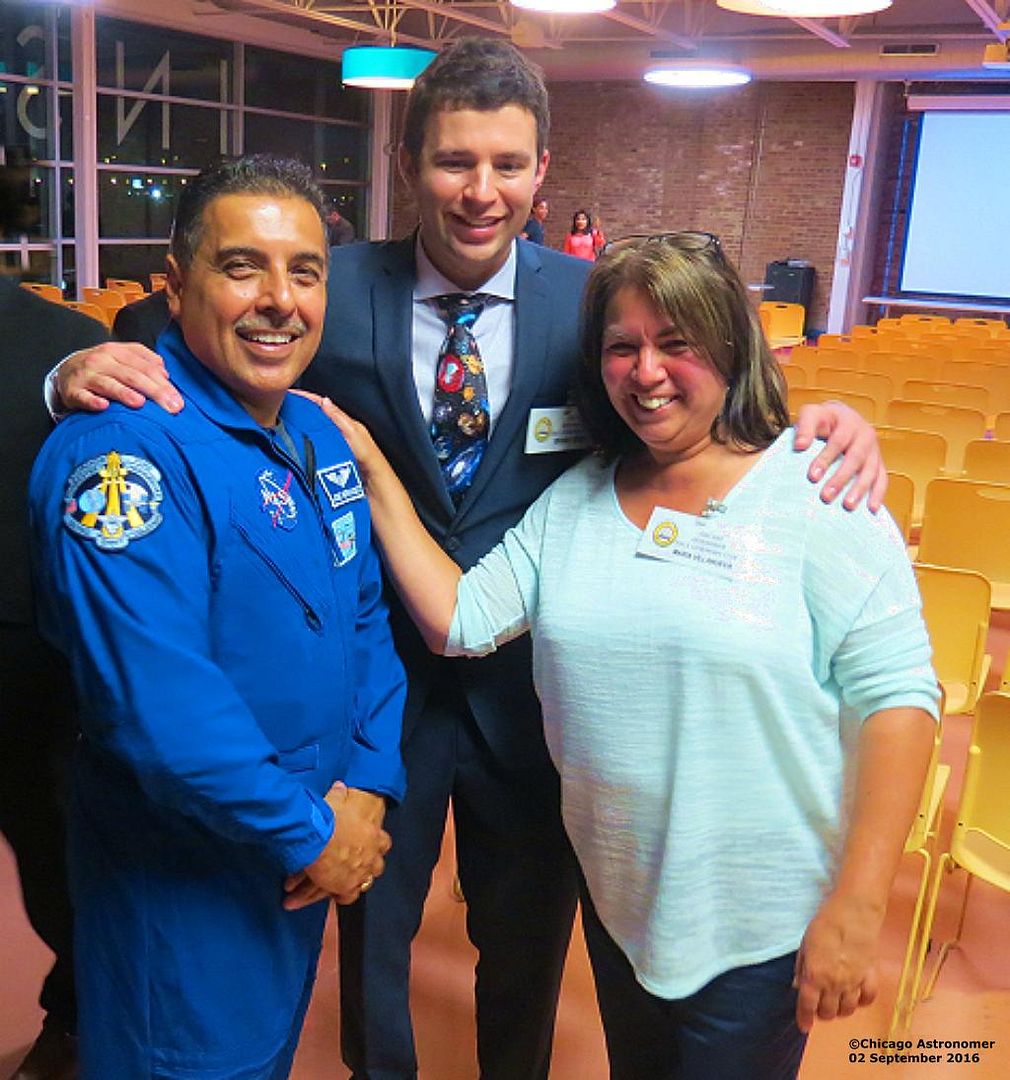 ...and with Maria , Chicago Astronomer Business Manager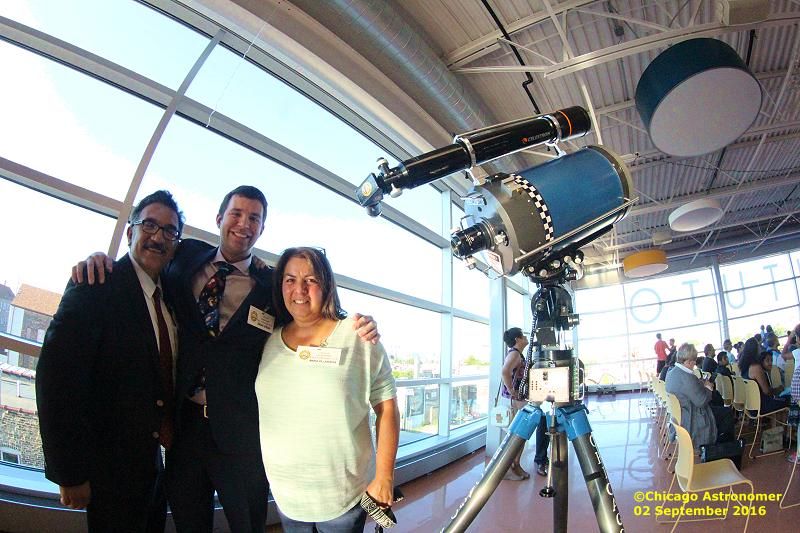 And pics with Instituto staff and friends...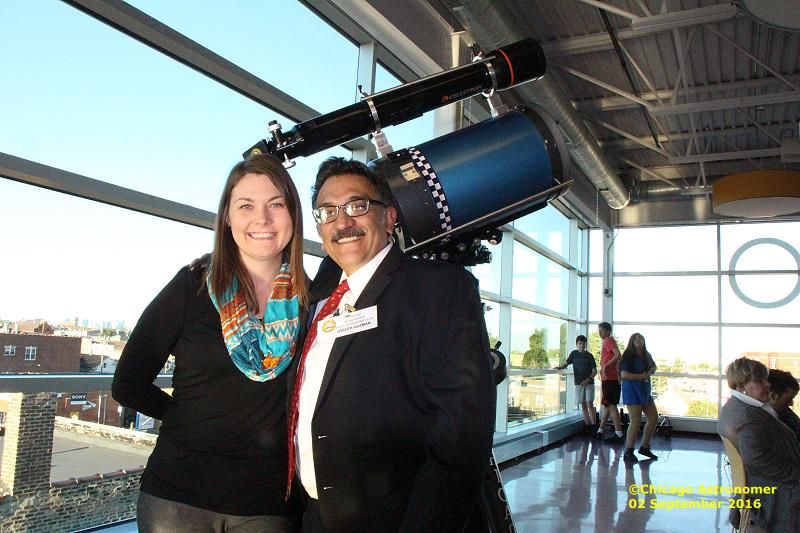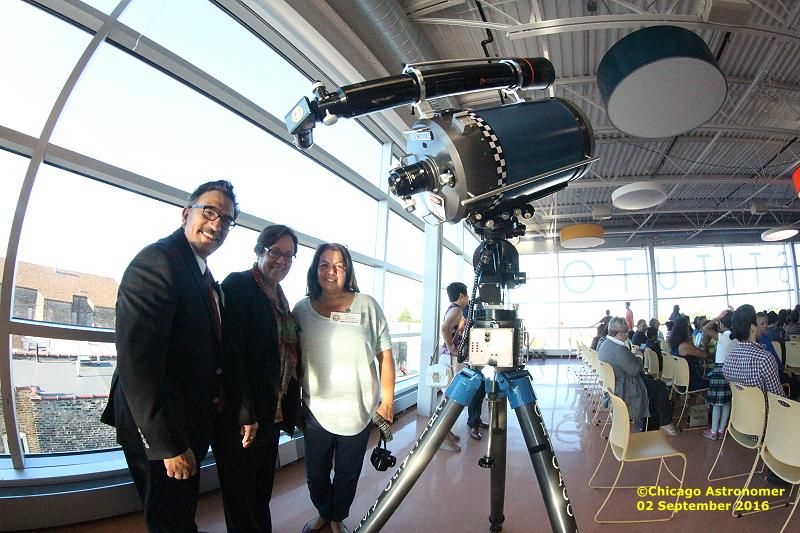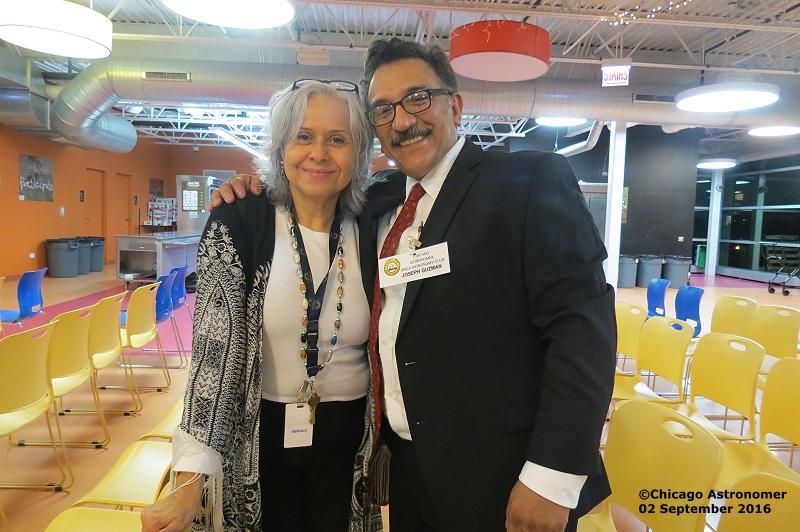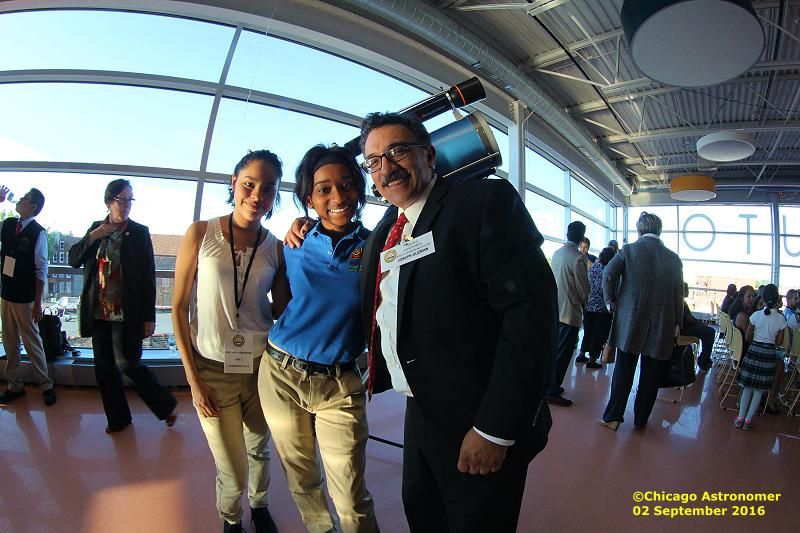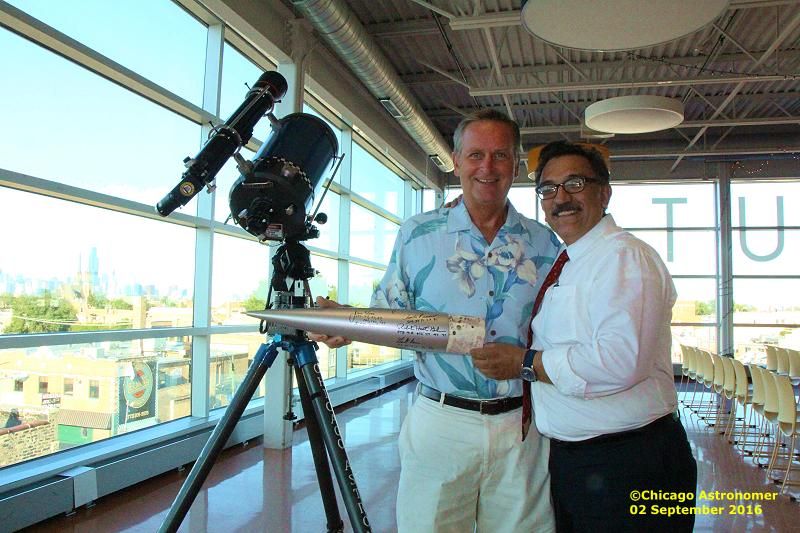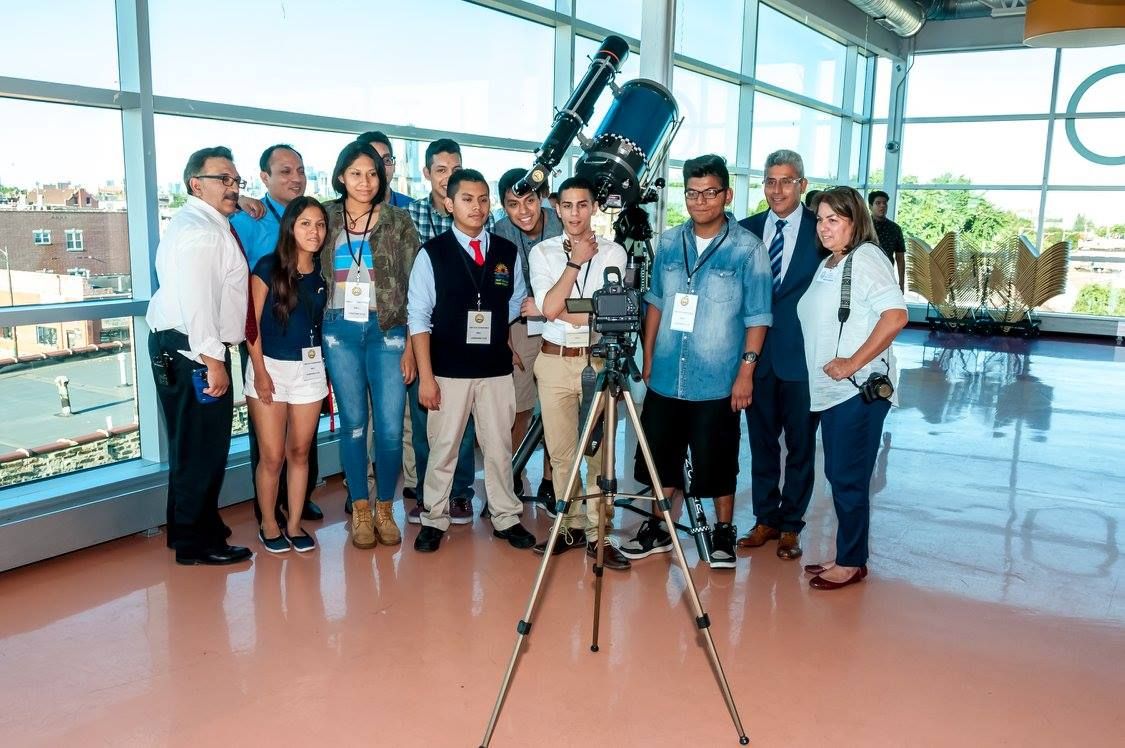 Jose remembers having a transistor radio, listening to news reports of the final Moon walk with Eugene Cernan and thinking...."That is what I would like to become."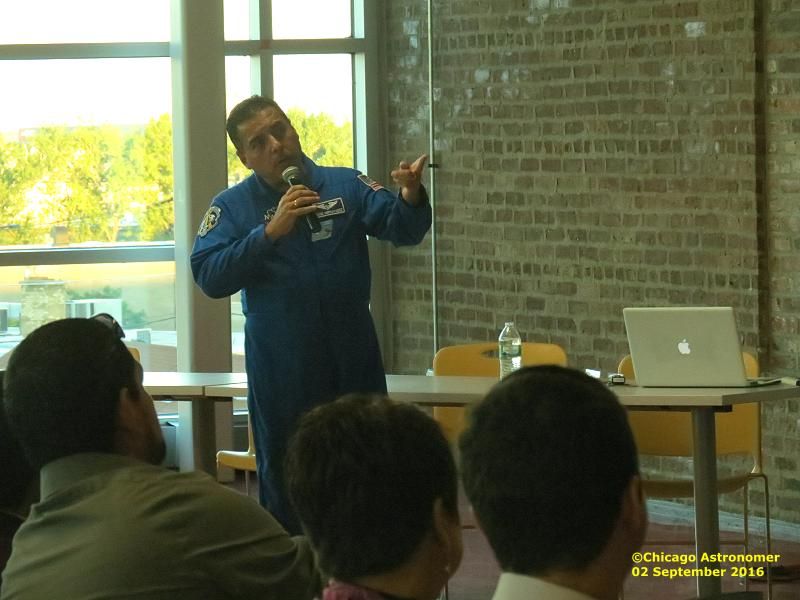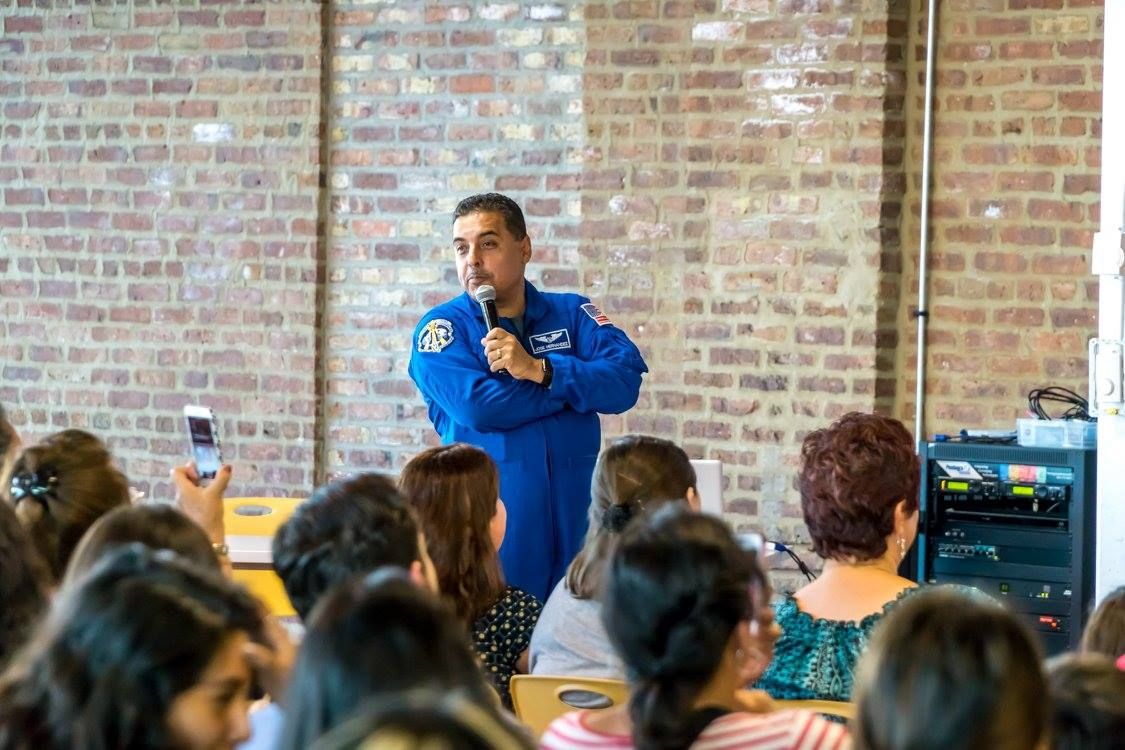 Hernandez got his High School diploma and entered college, earning degrees in engineering and worked on imaging systems in detecting breast cancers. He applied to NASA for 11 straight years, but was not selected. On the 12th application, Jose was selected for training as a NASA Astronaut. He worked at NASA as a Underwater Astronaut Training Instructor before being selected as a Shuttle Pay Load Specialist, in charge of installing a International Space Station module....finally making it into space....starting out in the fields as a boy.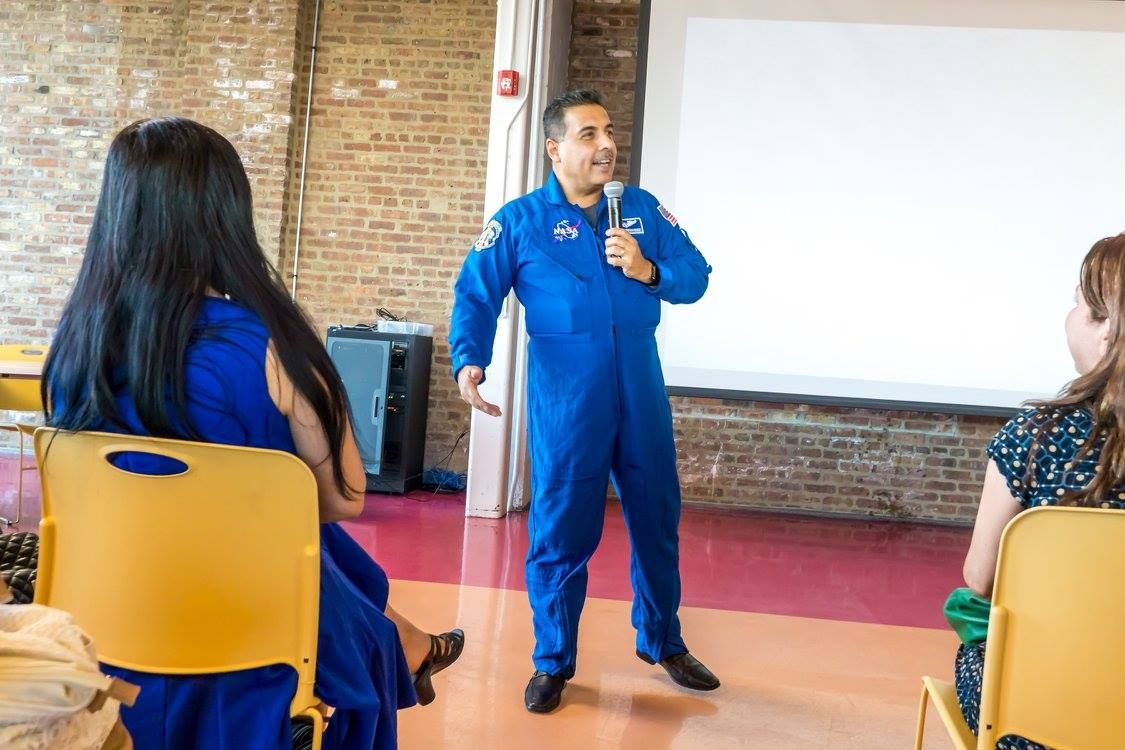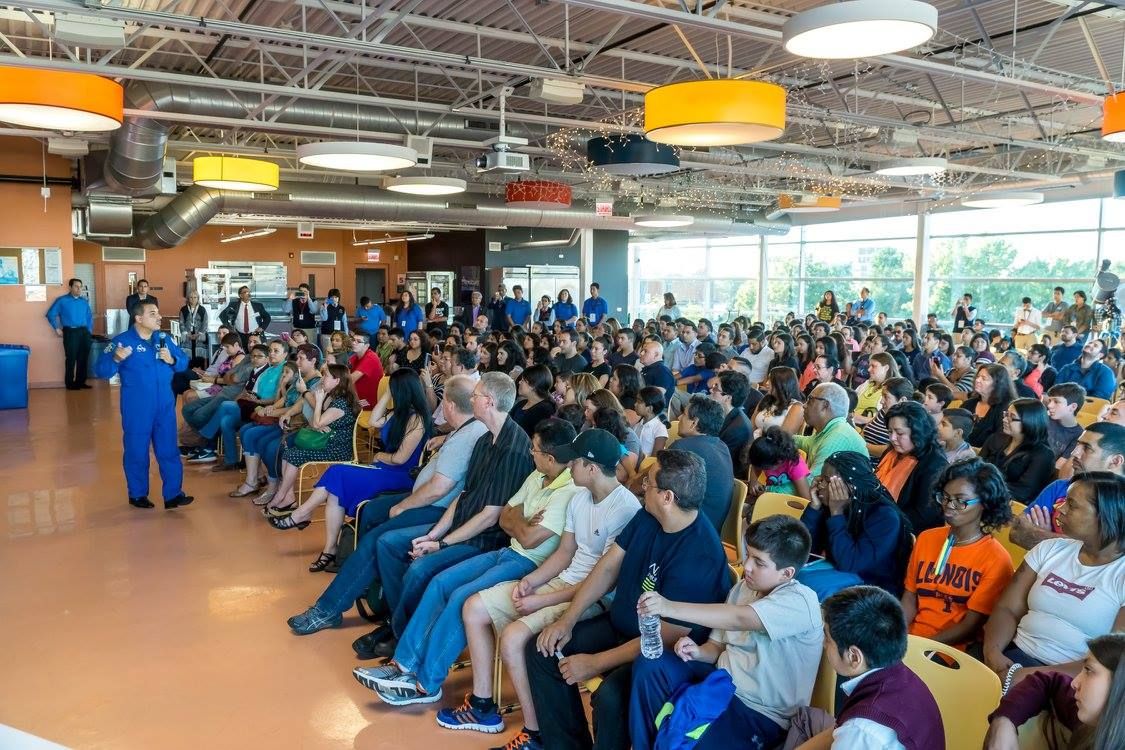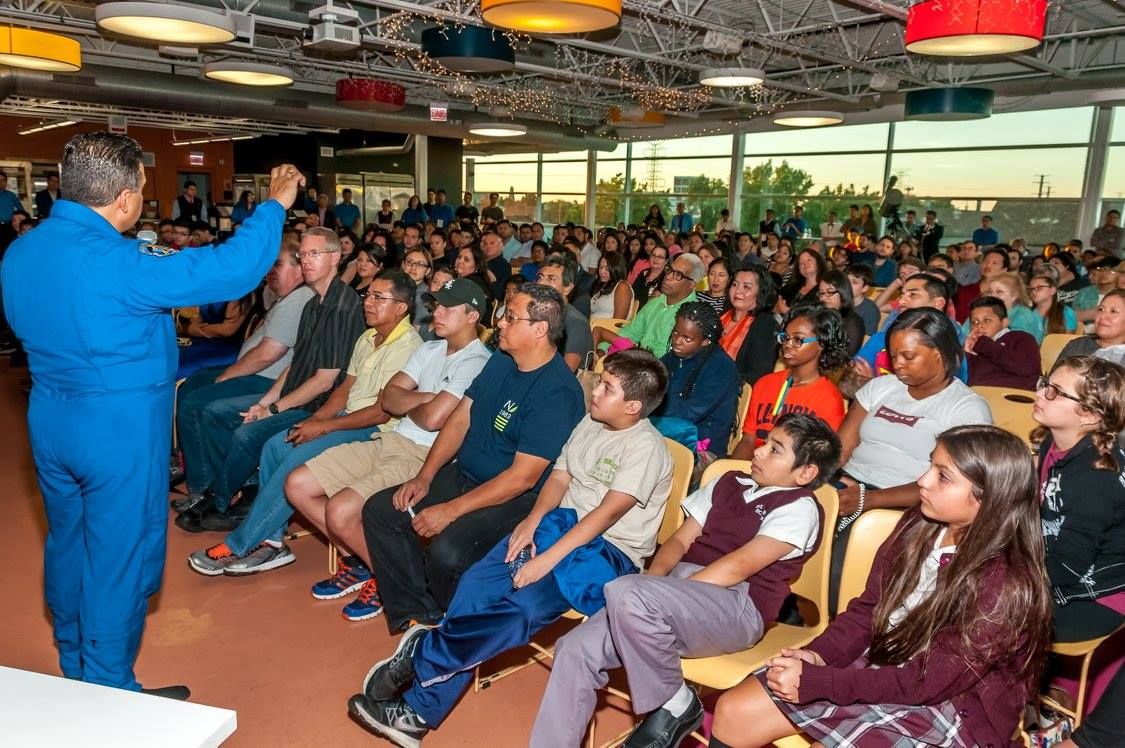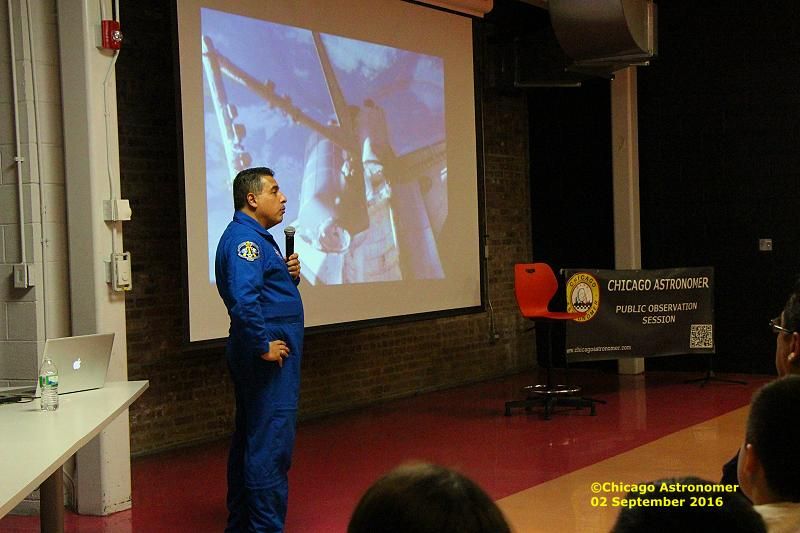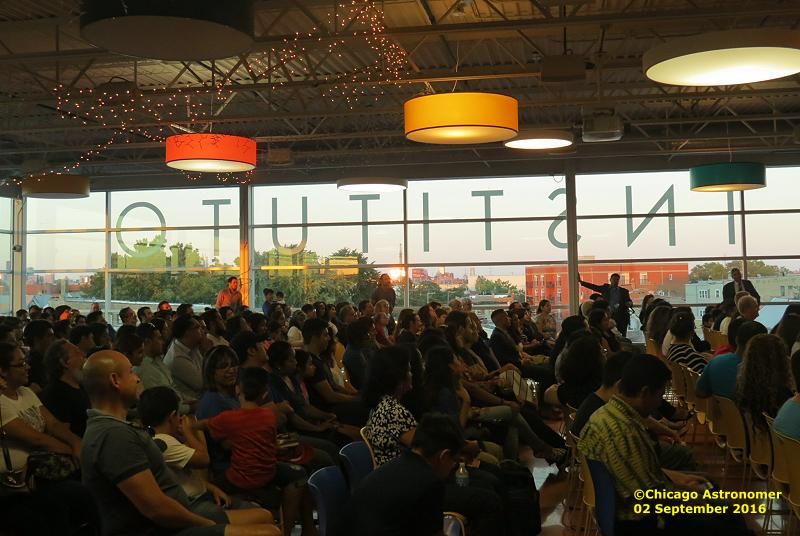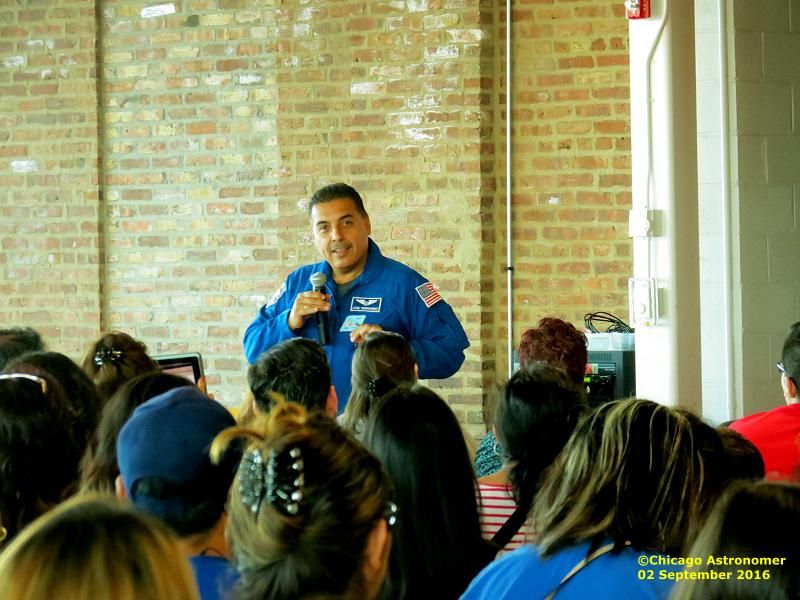 After his talk, he spent quite amount of time, taking pictures, talking with guests and signing autographs with the whole room of attendees...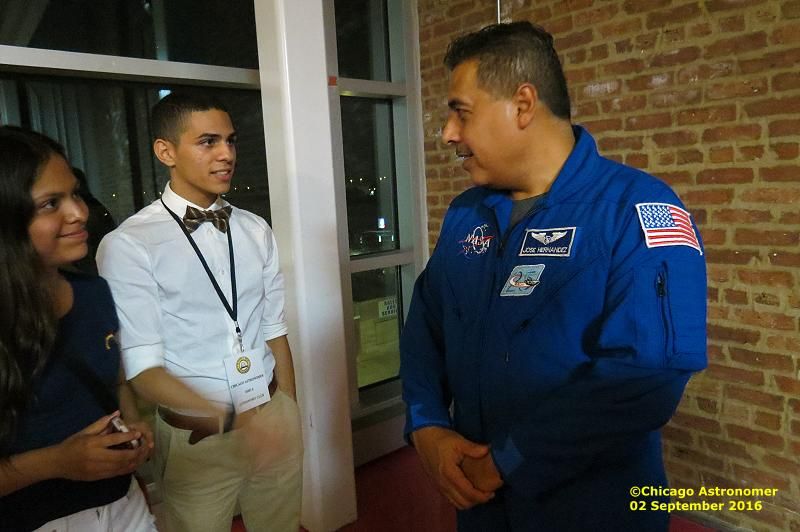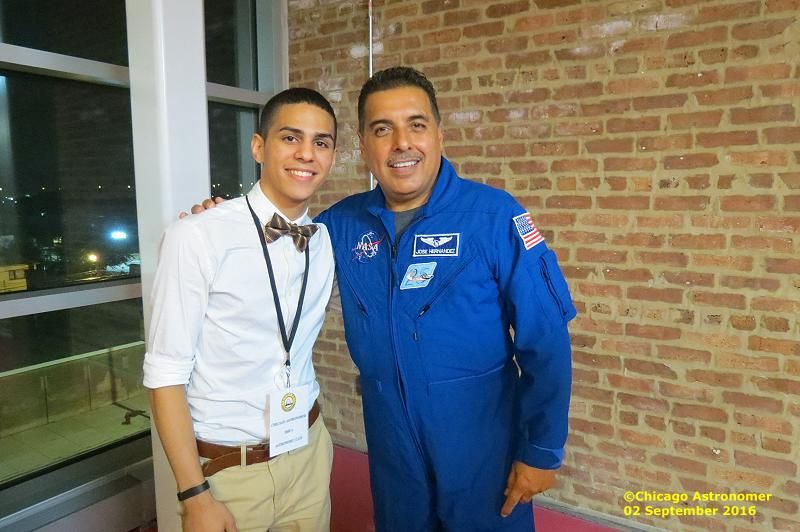 Hanging back, we waited until he completed his time with the audience and Astronaut Hernandez made his way over to our Astronomy club, chatting with members, answering questions and taking photographs with us...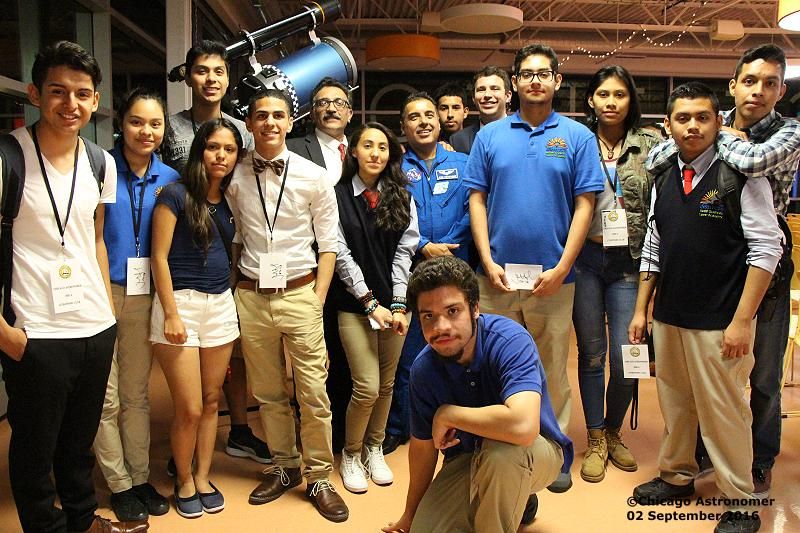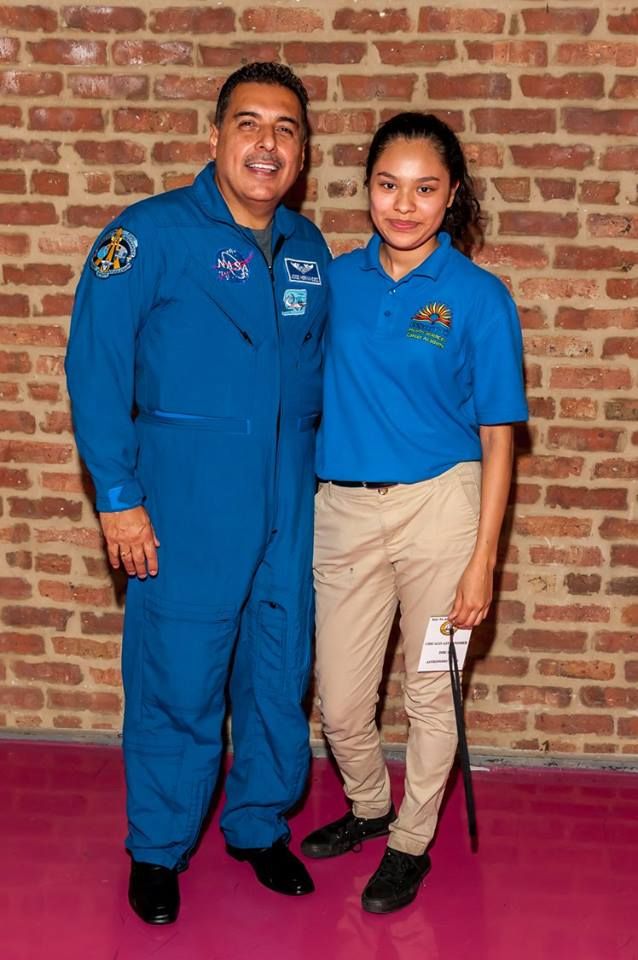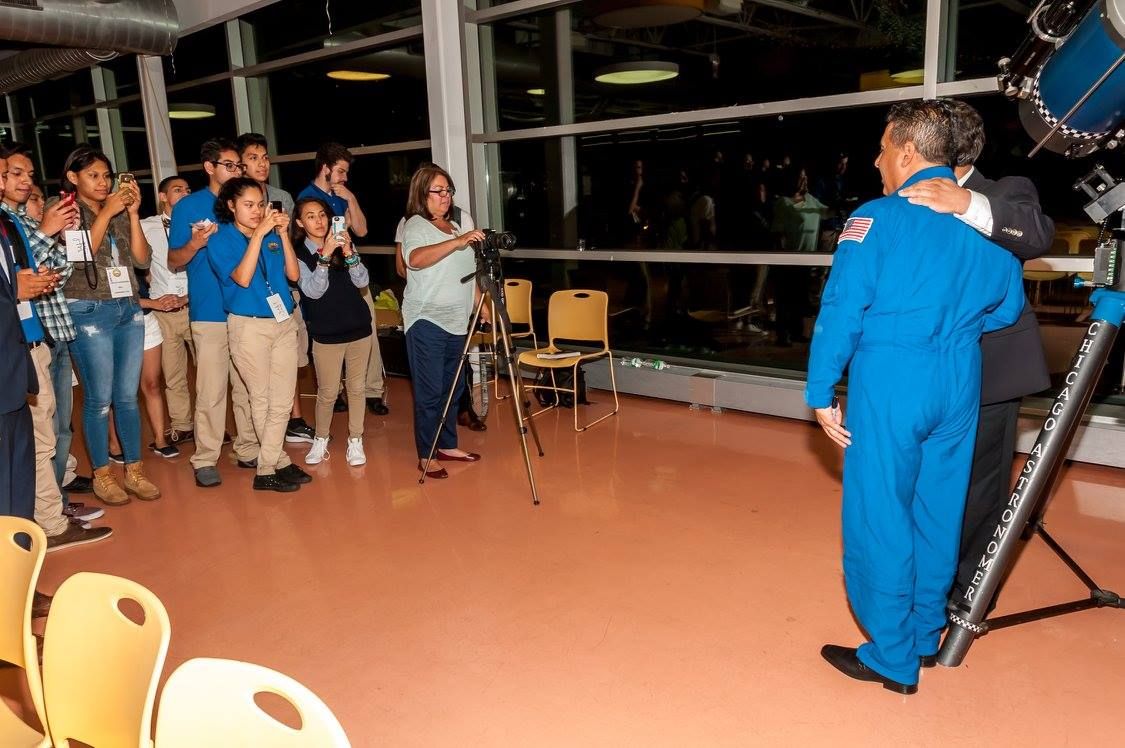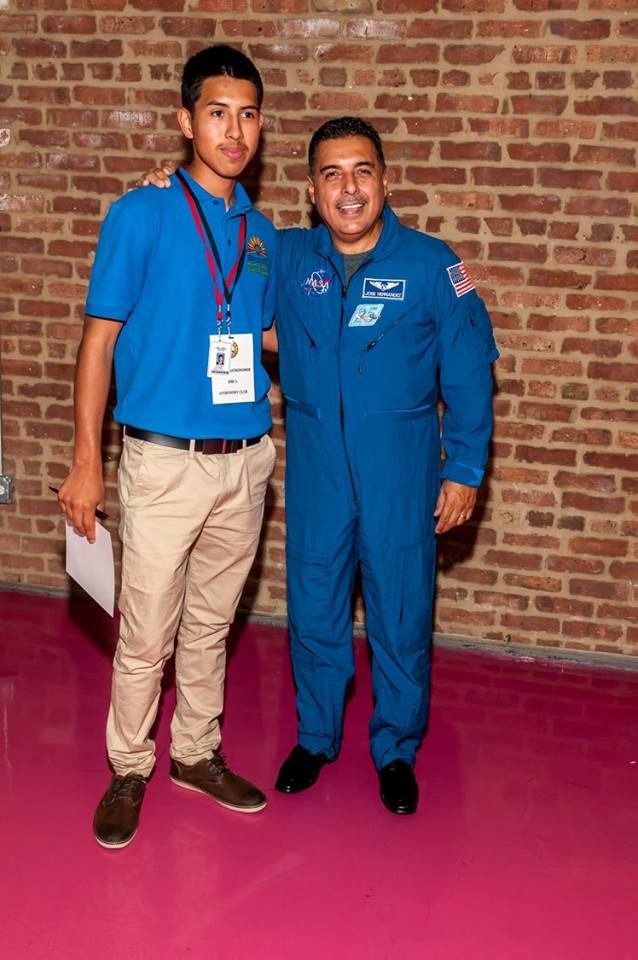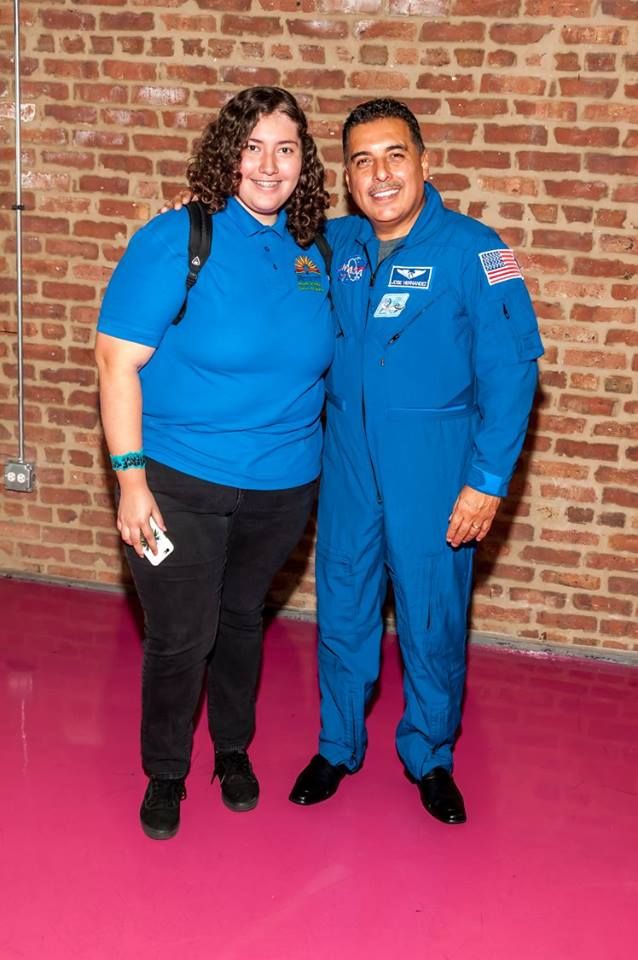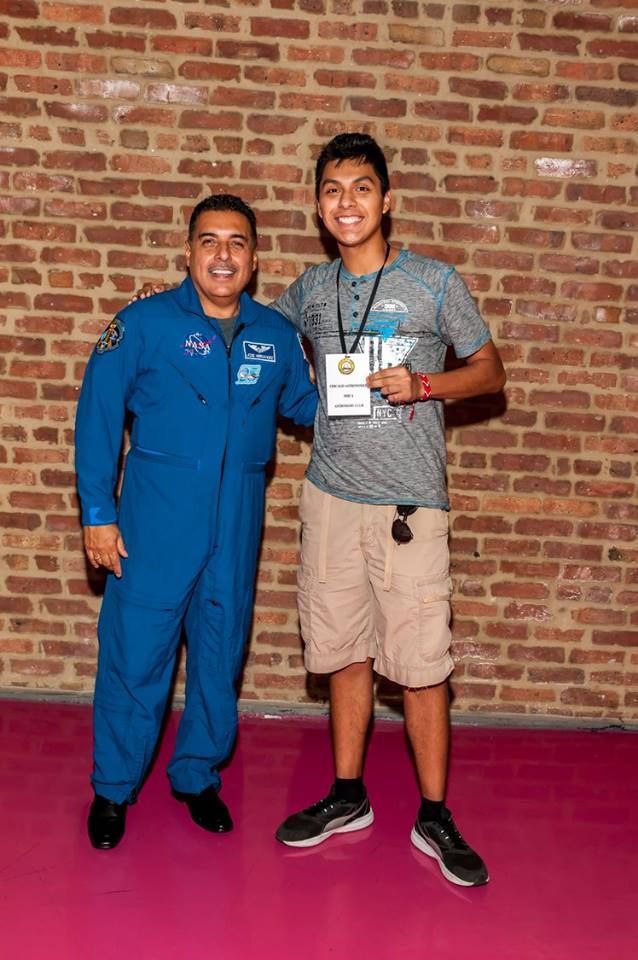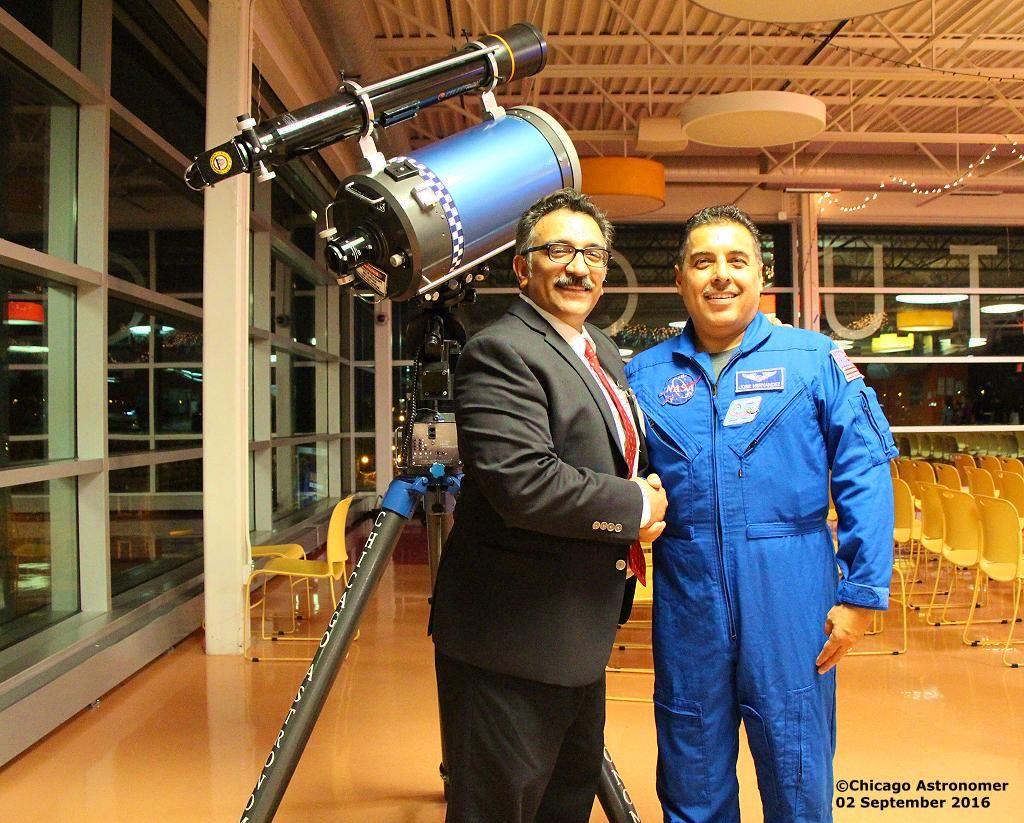 About two years prior, NASA sent me a box of books to review...and Jose's Biography was one of them, which he personally signed for me...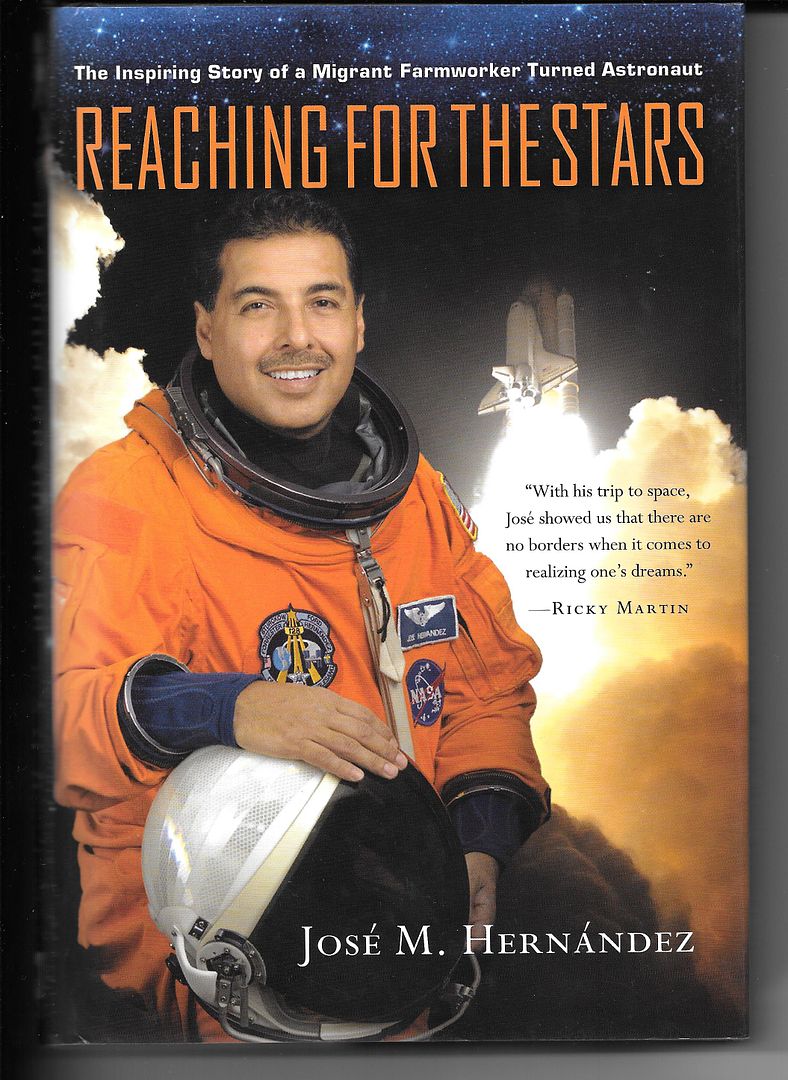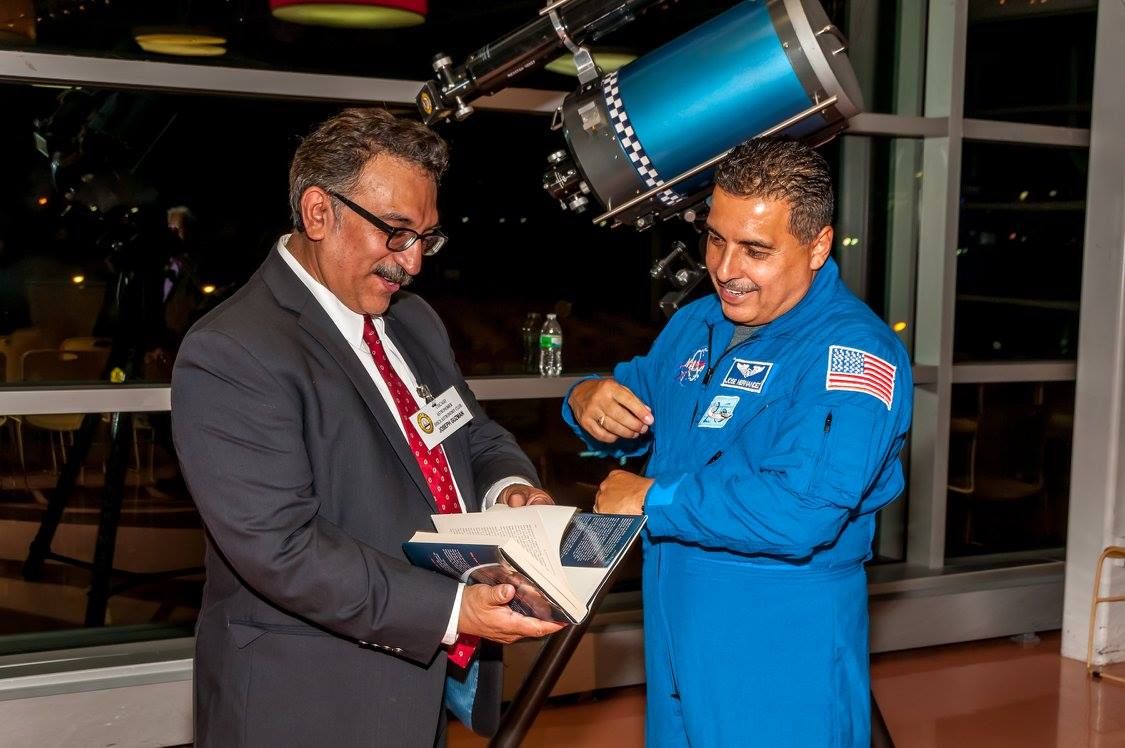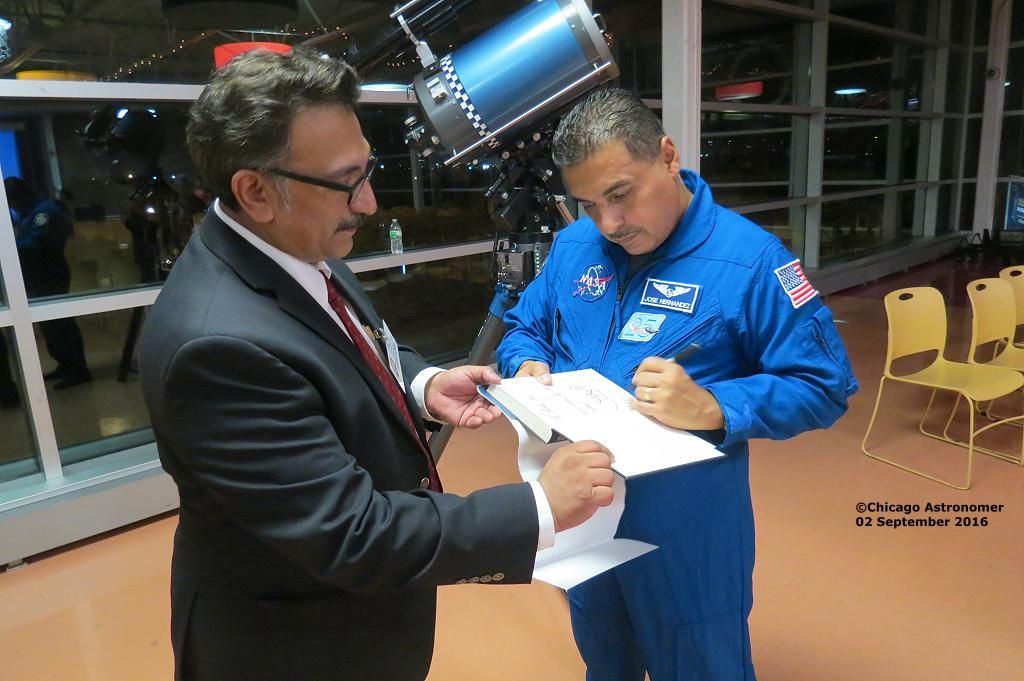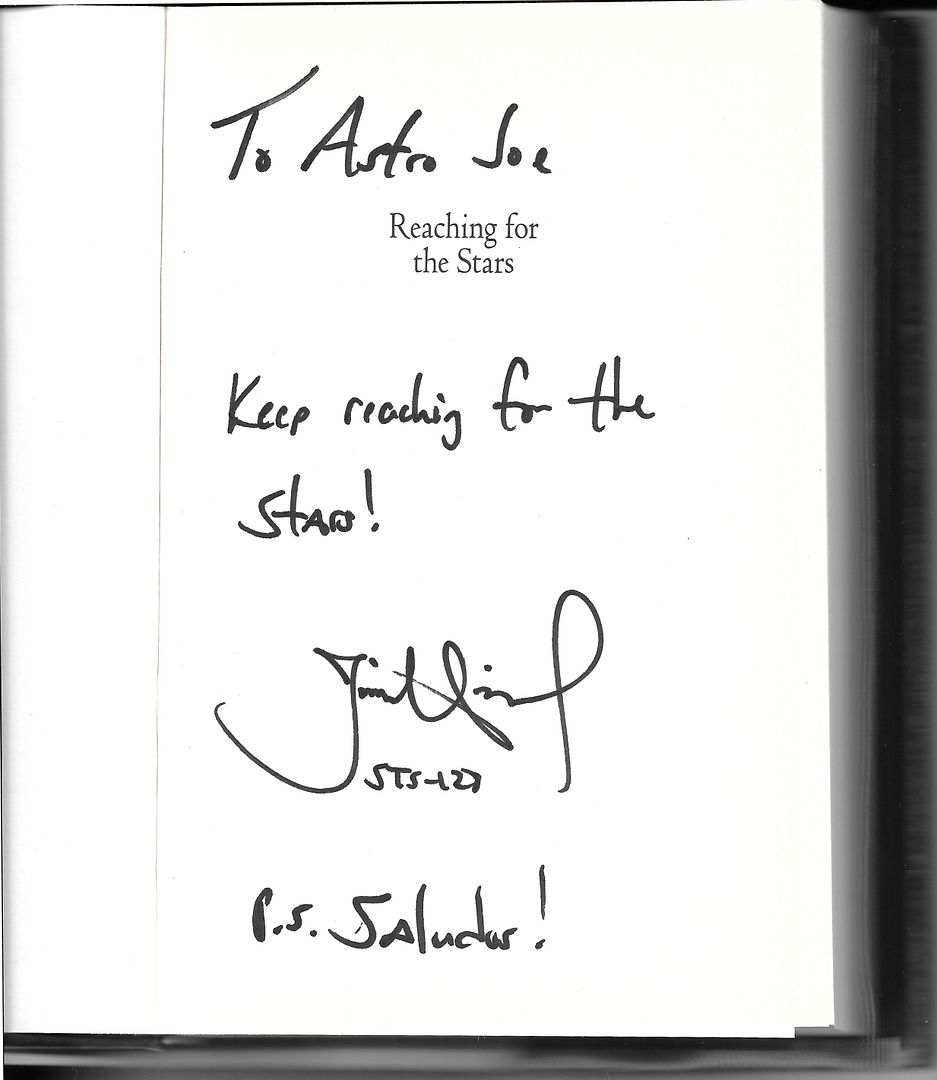 C.E.O Salgado joins the Chicago Astronomer IHSCA Astronomy Club in our final pic of the evening and an enjoyable time with Astronaut Jose Hernandez...