Post by Chicago Astronomer Joe on Jan 15, 2014 0:54:39 GMT -6
Testing out gear on a chilly January night
13 January 2014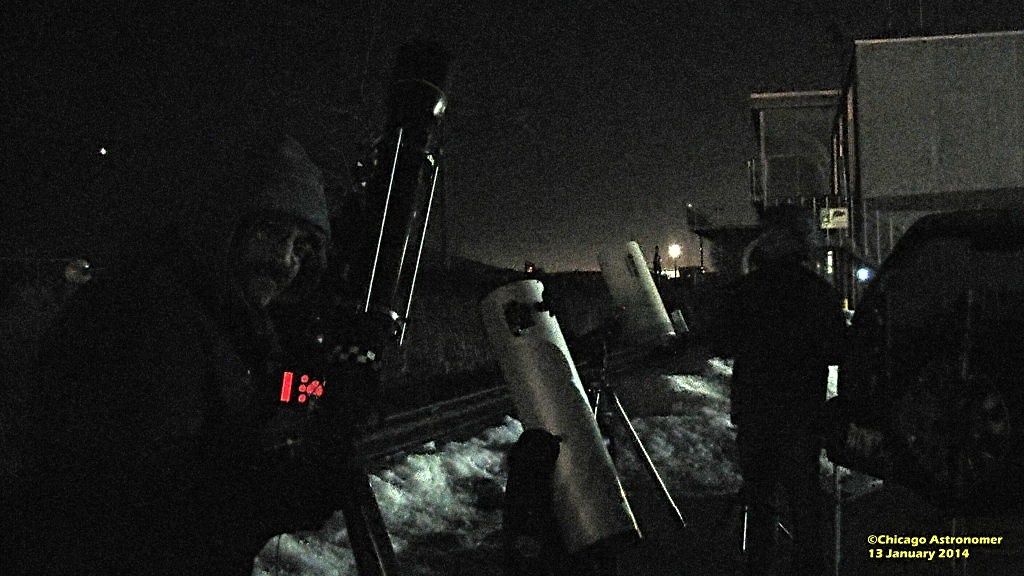 In a last minute decision, Chicago Astronomers Bill and I gathered by our private observing session to test out some gear on a rare clear winter evening, with decent temps in the low 30's...although the winds were a bit brisk, so I brought out the C102mm Refractor and left the C11 home. I wanted to test out the T5i and practice shooting the targets, while Bill brought out his cool pearl finished 10" Dob, (Which I will call "Pearl") and his Hybrid Takashi scope.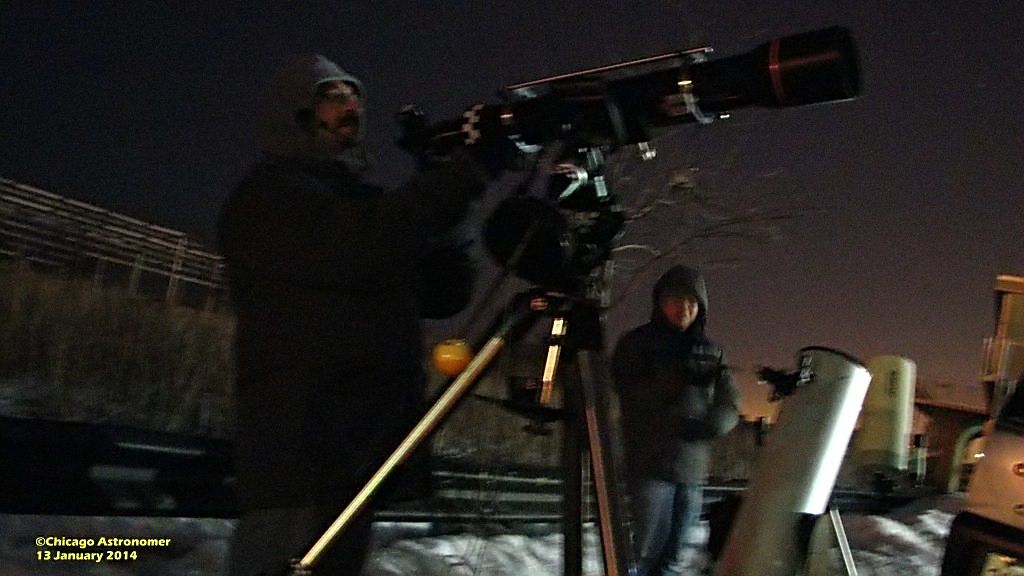 I desired to shoot some frames on star clusters and such, but had some problems at the start of the imaging session....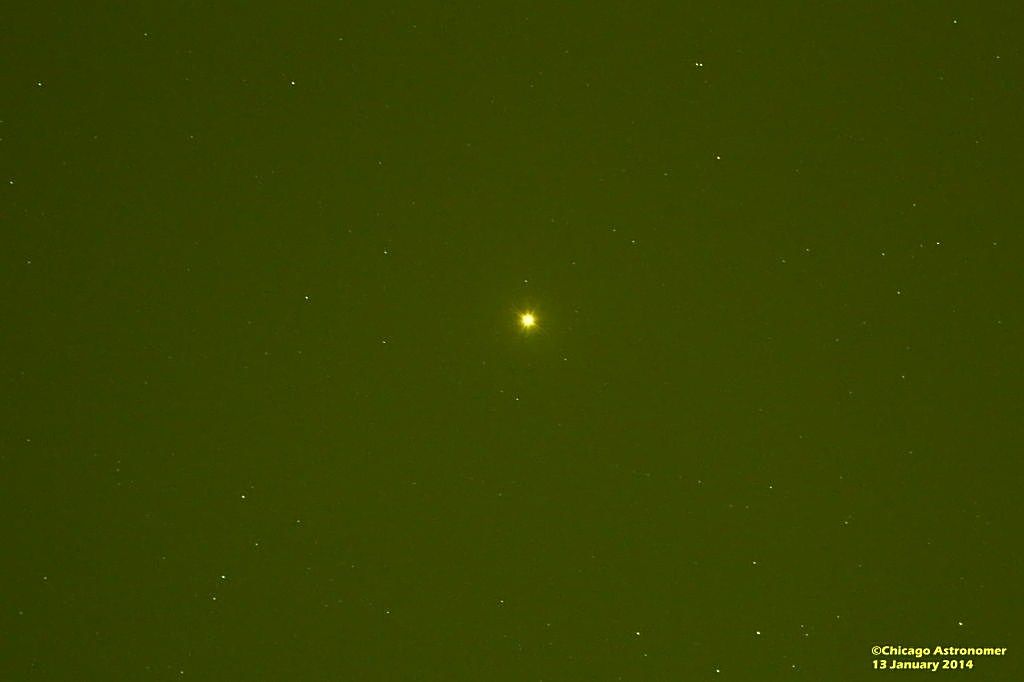 In Tungsten White Balance, as I usually set for, I was getting this ghastly greenish hue on my exposures on test star Betelgeuse and didn't know why. Re-setting white balances did not solve the color and I thought perhaps that the Zhumell Light Pollution 2" filter that I had on the diagonal was the culprit. Removing it indeed brought back the natural hue of sky imaging....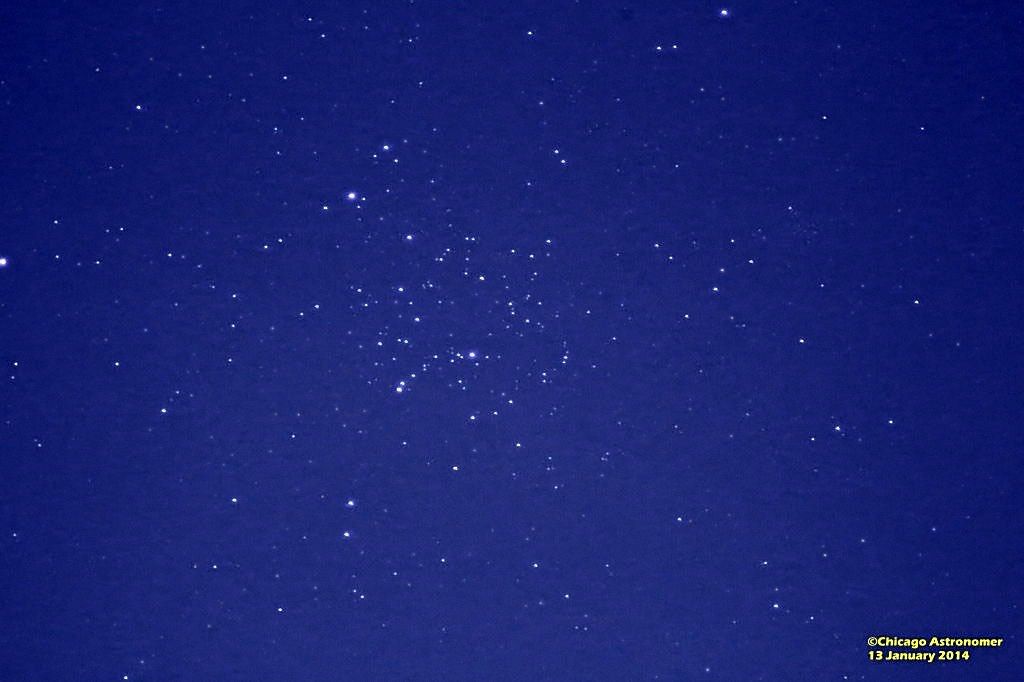 While I was taking the now acceptable test shots, Bill was examining my filter and discovered that it was not my LP filter, but a yellow one instead! Yes, I recall now....that I popped the yellow one in for some solar imaging three days ago and did not remove it after the session was over. Interesting on how the yellow interacts with night time sky glow pollution.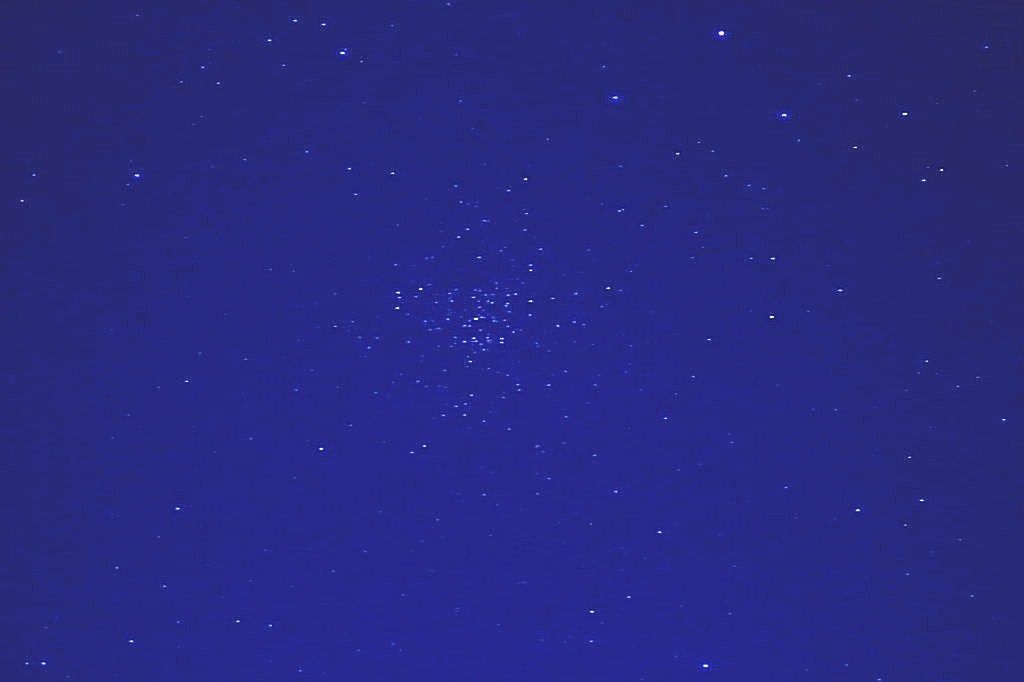 Tracking was good on the CG-5 and I was practicing some prime focus imaging...which delivered decent shots in JPEG format. I will shoot some RAW frames in a future session. But results in this session were decent and the skies were pretty - with the Moon and Jupiter in Gemini....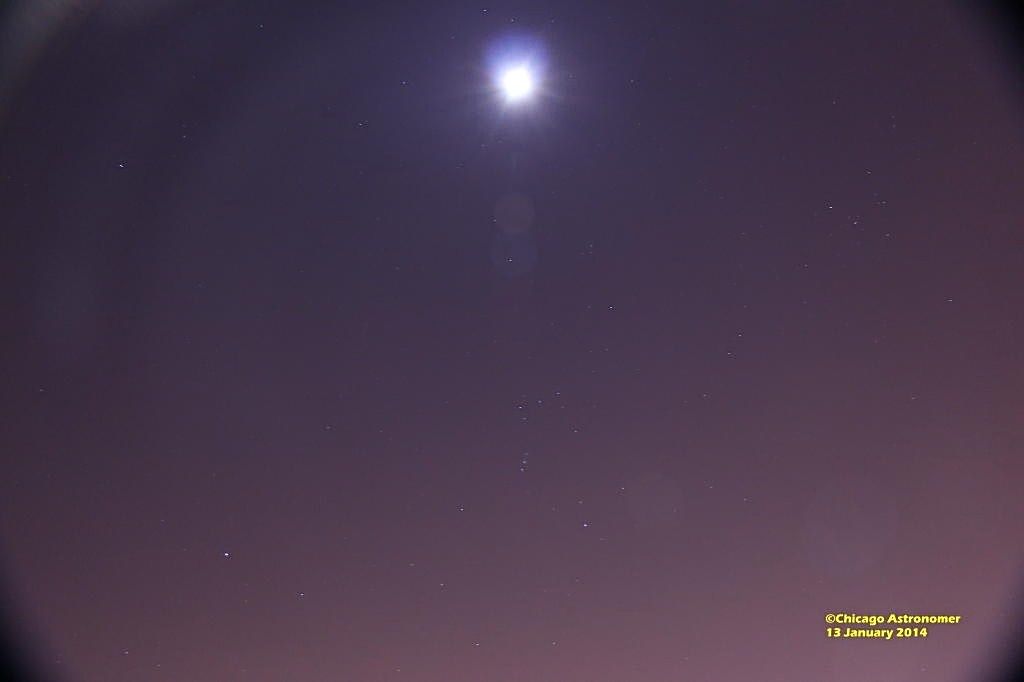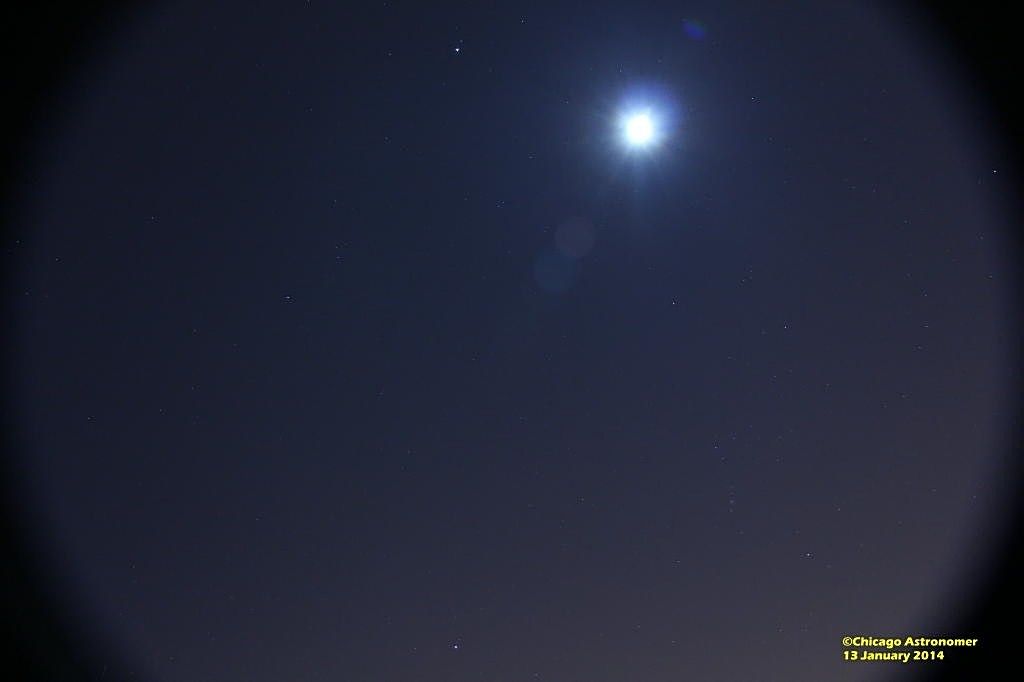 The waxing Moon caused a lot of glare and I thought to try out an experiment with a polarizer filter on the T5i on the tripod. The first exposure was straight unfiltered and the second was with polarizer - both at 18mm wide. Polarizer filters are normally used only during bright daylight scenes, but here, (along with the Tunsten setting), it really knocks out a lot of the ambient light pollution sky glow. It does reduce the light capture by a stop or two, but I think it can be a valuable tool in astrophotography.
Another example here: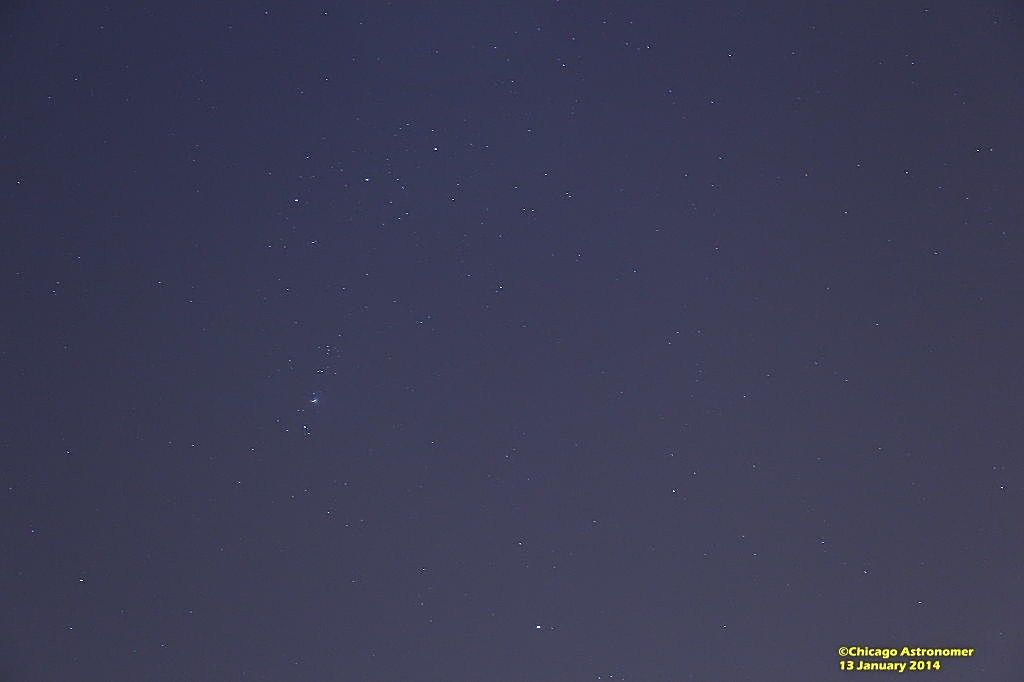 While Jupiter was riding high, both Bill and I peeked at the planet for a bit. Now, the C102 refractor doesn't have the aperture to capture a large enough disk for imaging, so I used the 10" Dob and attached the T5i in some untracked and wind buffed imaging. Bill forgot his control cables, but we could have had some nice tracking for this session with the dob....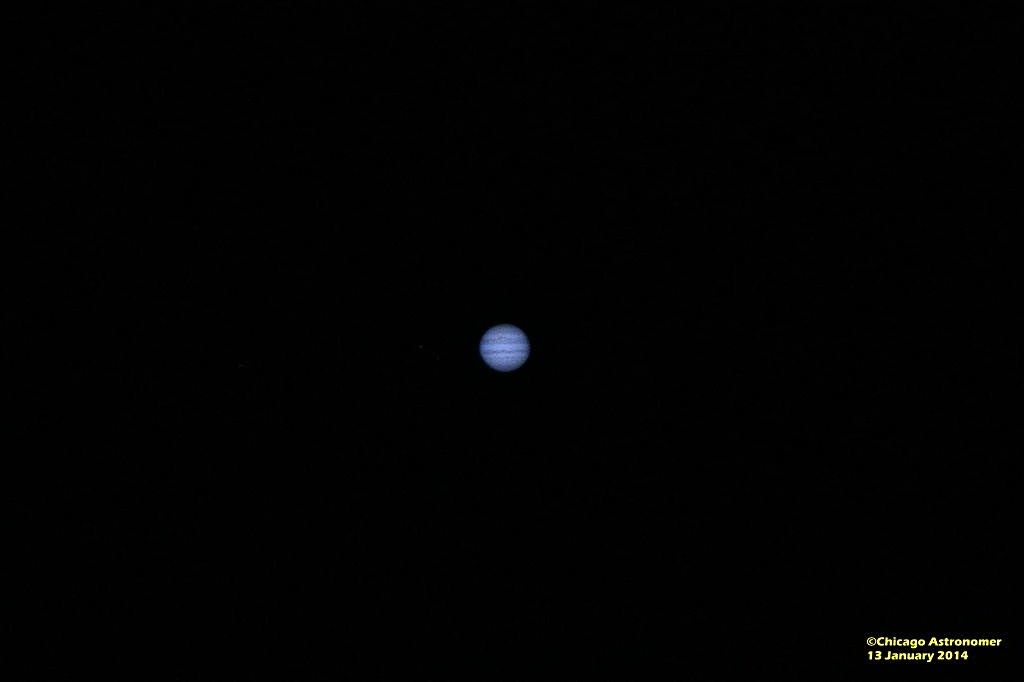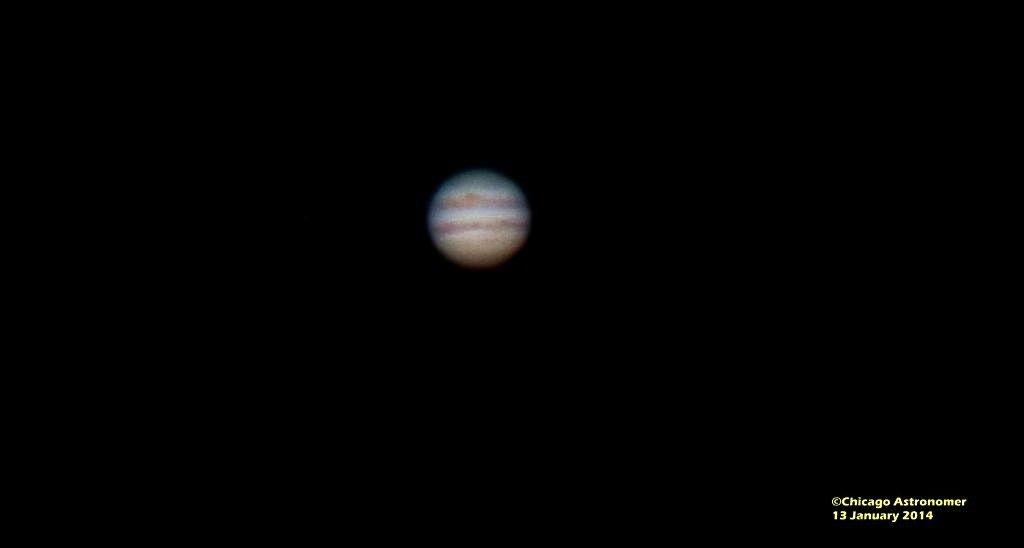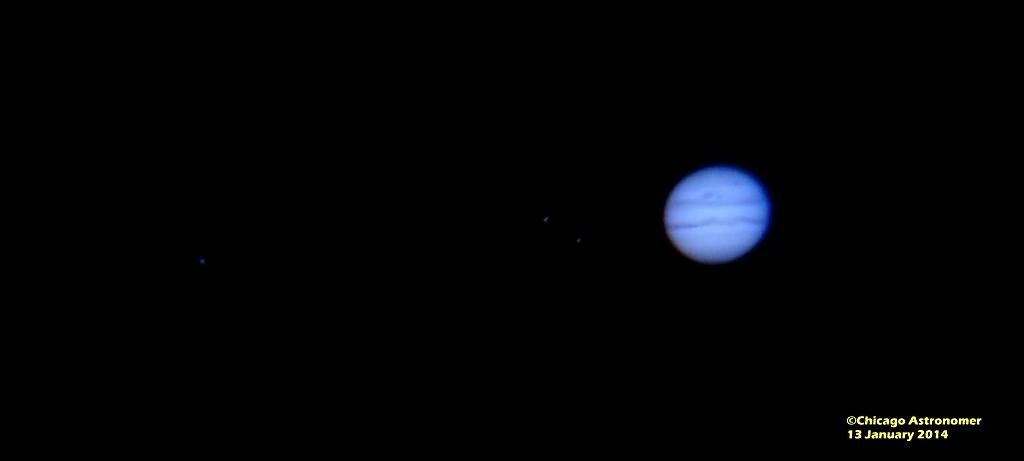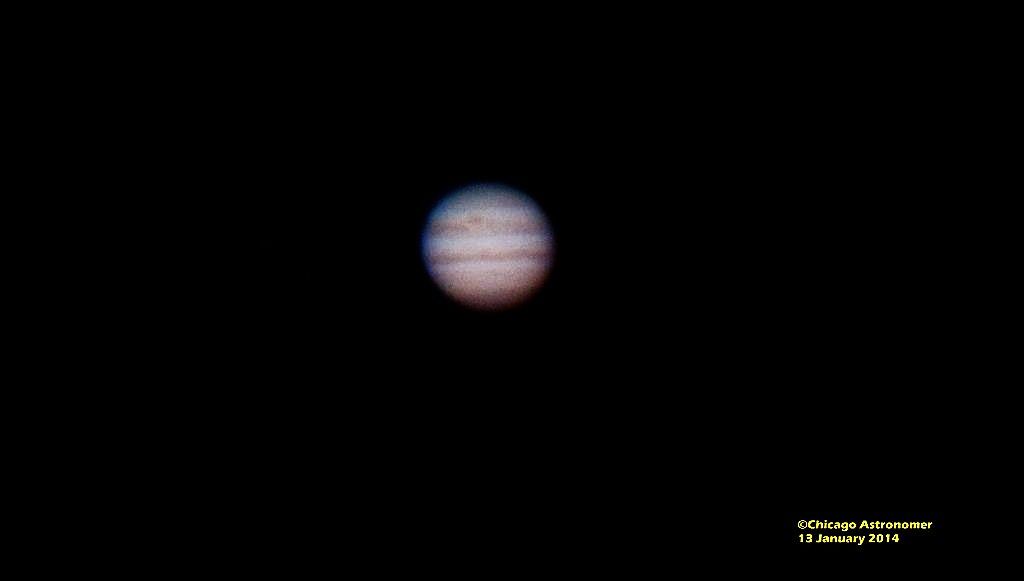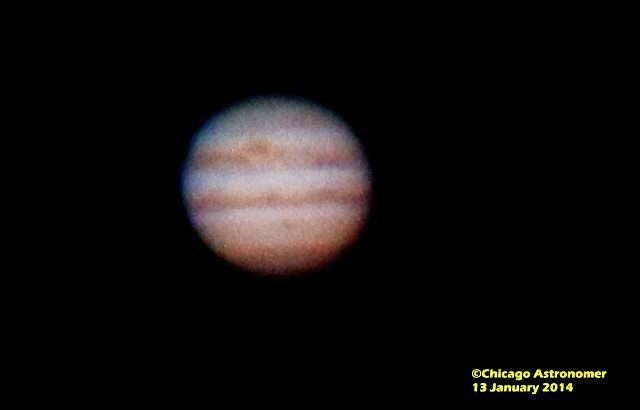 A great view of the GRS was facing our way and it has indeed deepened in color.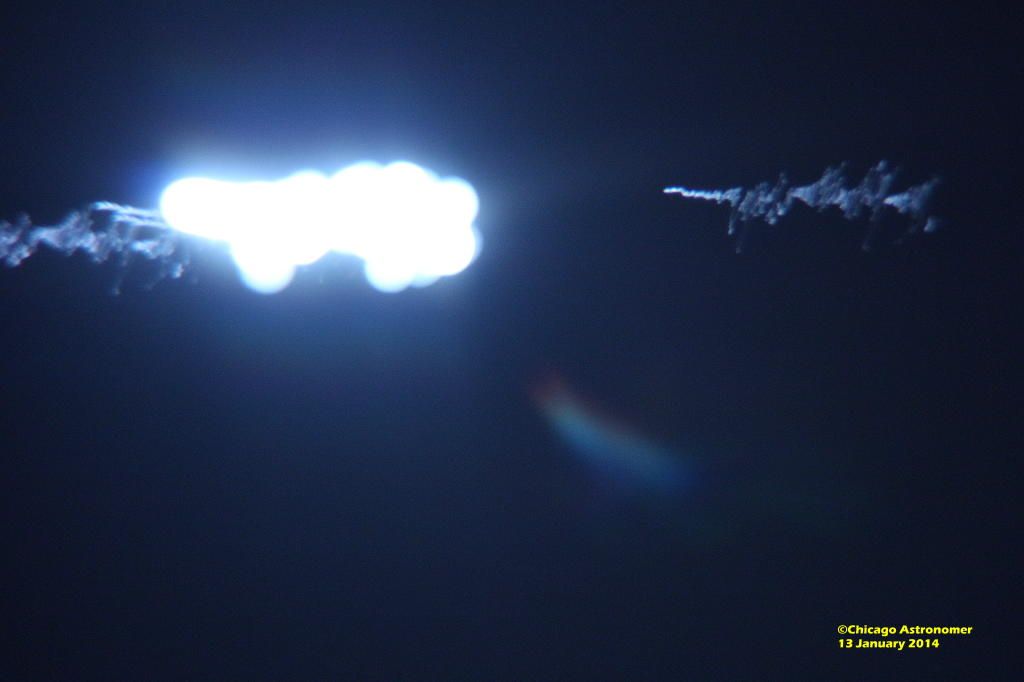 Above are a couple of fun and interesting shots of Jupiter when I accidentally took a 15 second exposure and the winds shaking the dob. I like the Satellite signatures...

There will be better shots of the Jovian system in future session, but this was a good shake-out session.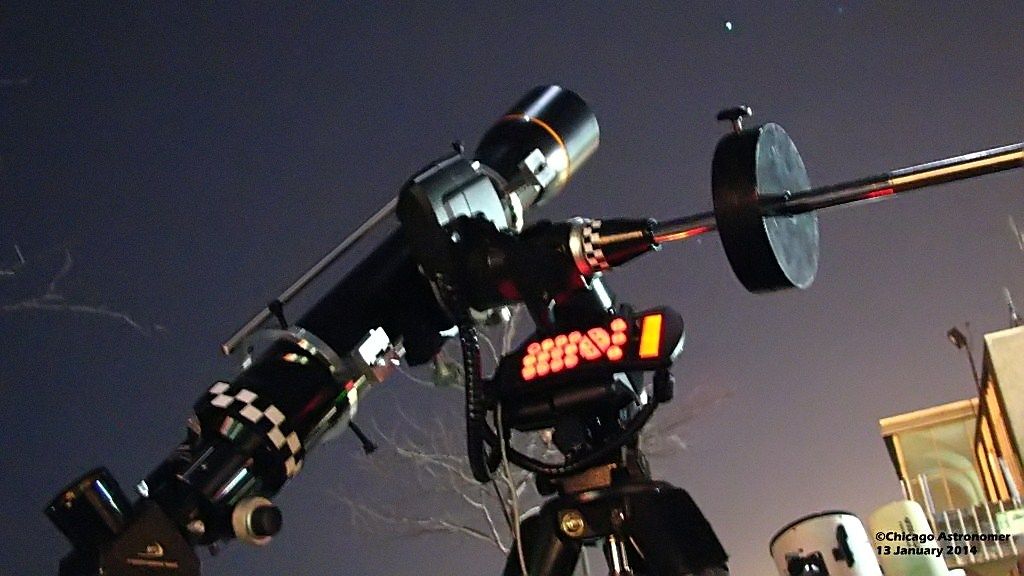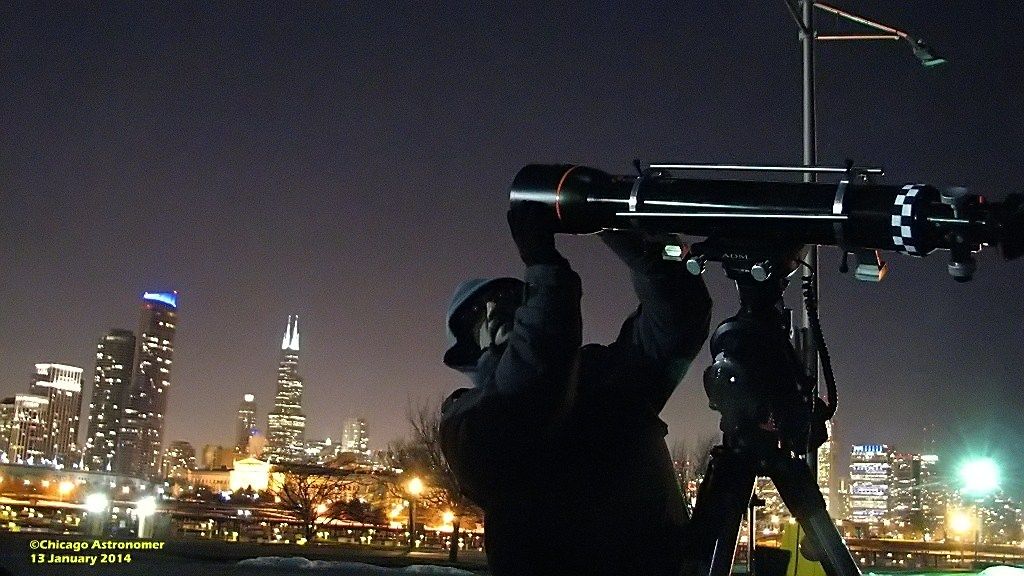 At about 10:30 pm, it was starting to get really cold and time to break down the site and finish our session...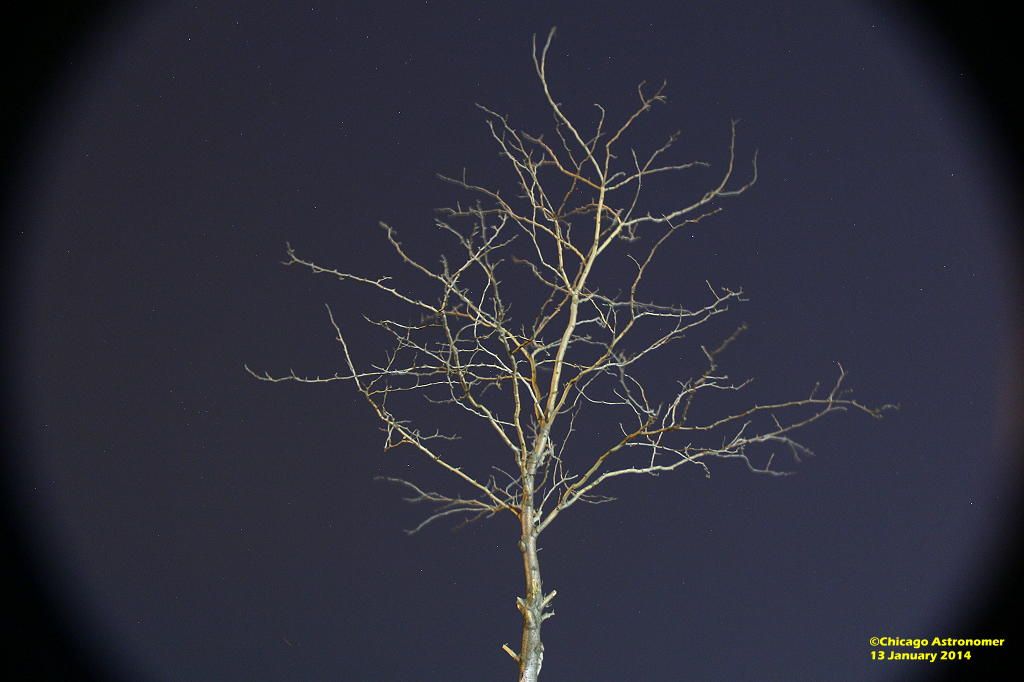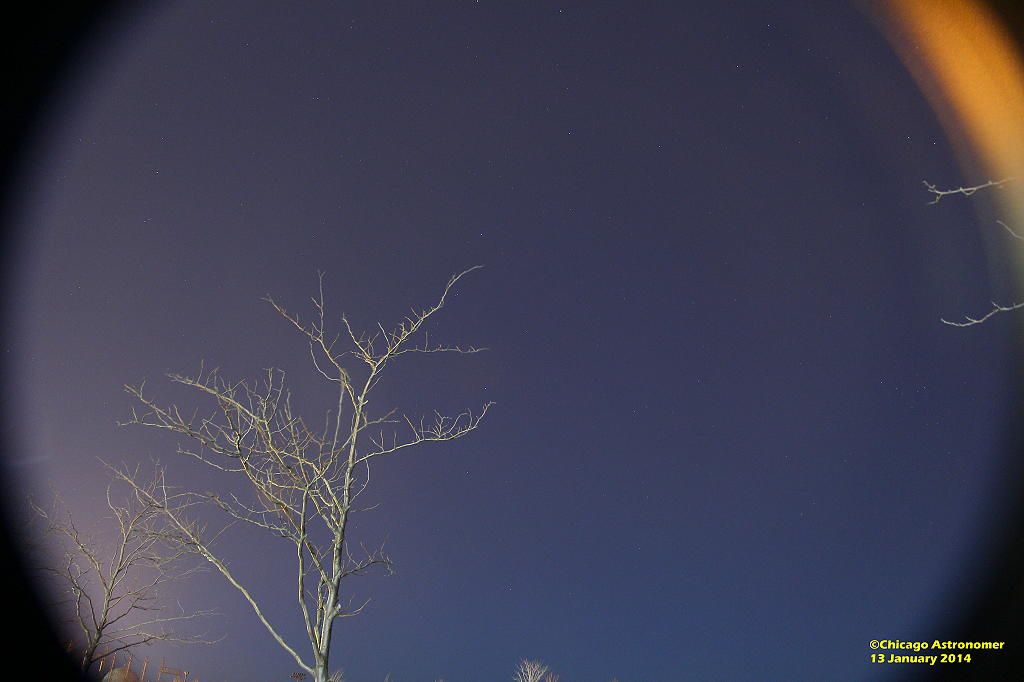 Here, another polarizer example.
In this last shot, Bill's dob, without an eyepiece, presented a very cool illusion of the lunar disk "Floating" out from the focuser tube....akin to the floating penny in a bowl illusion that we have all seen...
There is still some more testing to conduct on the next clear and not-so-cold evening.....