Post by Chicago Astronomer Joe on Jun 6, 2013 5:00:47 GMT -6
Modding the R.A. Clutch Knob on the Ci700 Celestron Mount

06 June 2013
Recently, I installed a whimsical 8 Ball knob on the Declination clutch/slo-mo knob and enjoyed the added grip and control it provides...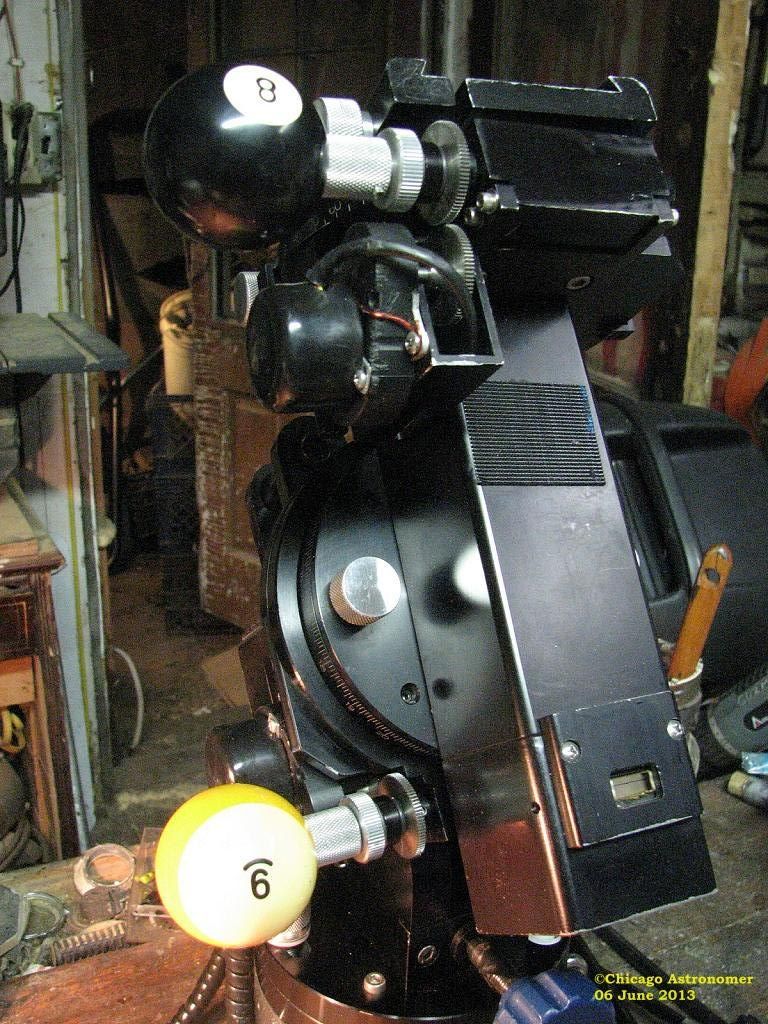 I had also added a 9 ball to the R.A. slo-mo/clutch knob, but although I liked it, I did not have enough clearance....
The 9 ball hinders full axis travel.
Damn...!
But, before the billiard balls, I had always thought to install slo-mo flex control cables...and since the ball was out...why not? Turning those Losmandy-type clutch knobs are difficult, especially with gloves or when the clutch is solidly engaged.
Losmandy makes clutch knob adapters...
Nice, but at $125.00...rather steep for this Chicago Astronomer.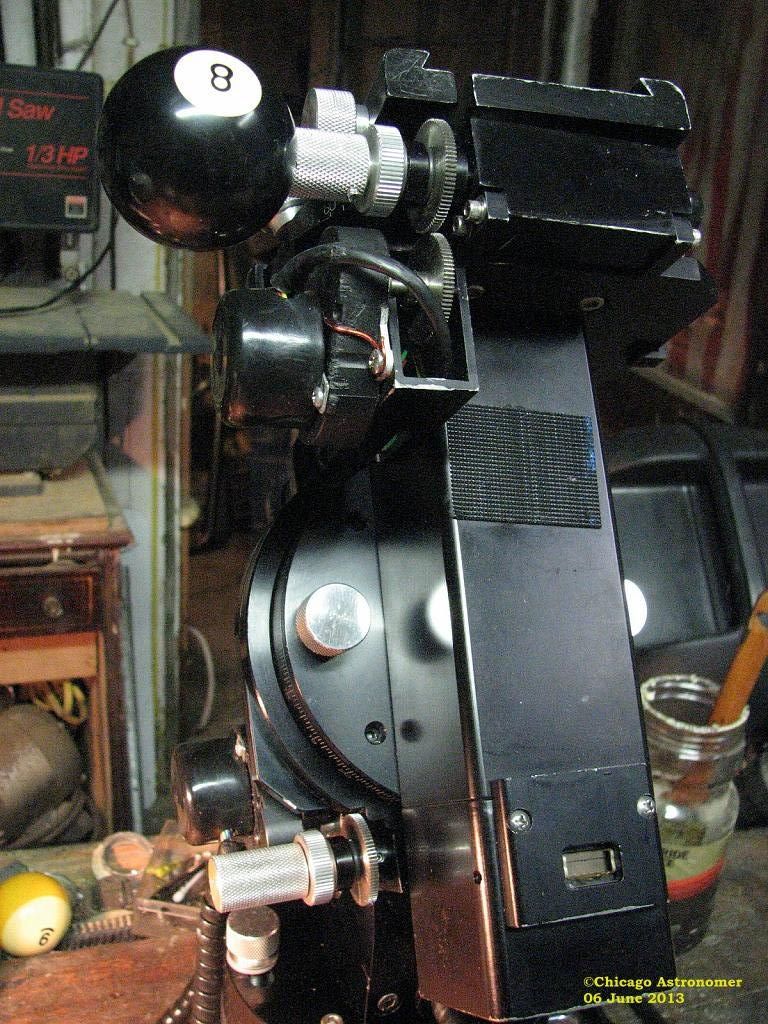 Looking at the mount knob, bare of any mod, I looked in my parts dept and came up with several slo-mo knobs...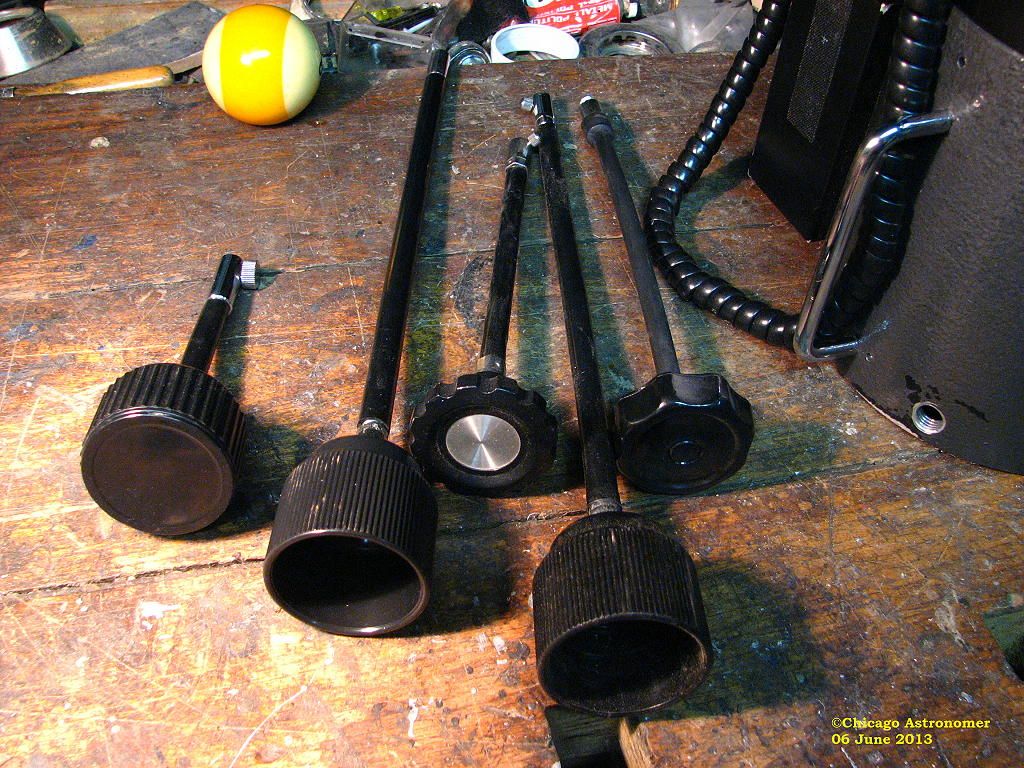 I think I like the short stubby one and will provide good torque. Now to attach it somehow.
Removing the knob, I examine what I have to work with...
The core of the knob is plenty recessed with enough at the base for some decent milling. I was thinking about a machine screw, but while looking around for the right size one, I came across this excellent hex key head bolt...
The bolt head fits perfectly within the opening.
Done!
Now, to drill a hole....a couple of sizes smaller than the bolt thread...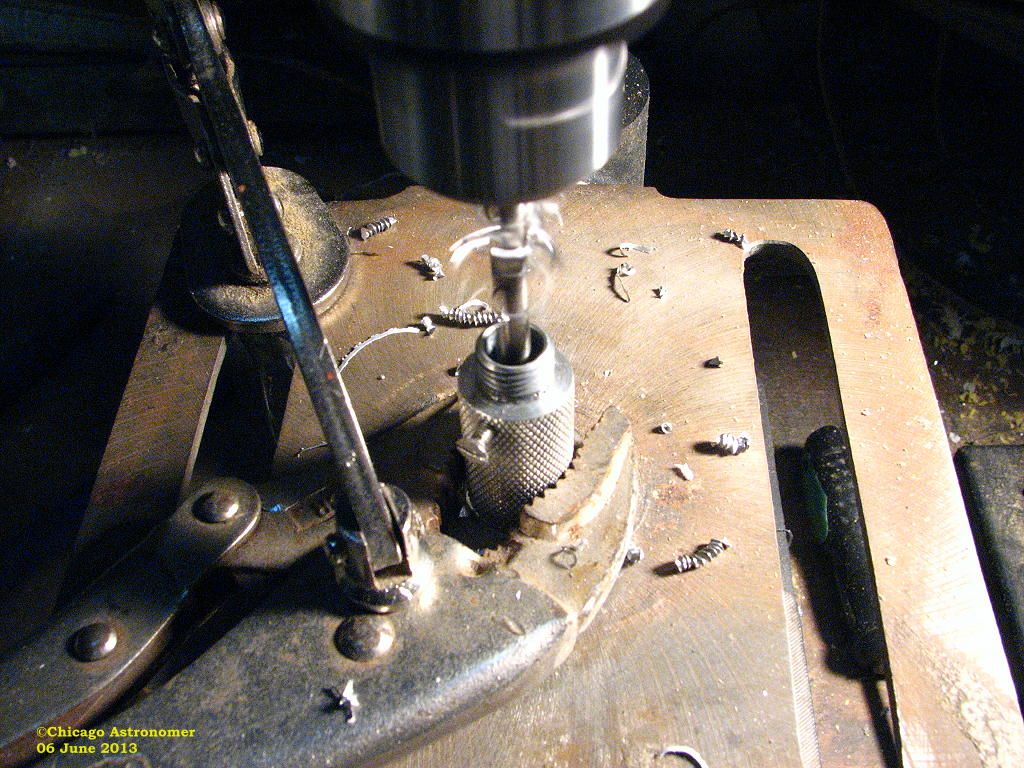 Centering as best I could, we take the plunge...
Damn...we are a few millimeters off, but it's ok and I can live with it.
I could have tapped it with the proper Tap & Die tool, but since it's aluminum, I just made the bolt do the work...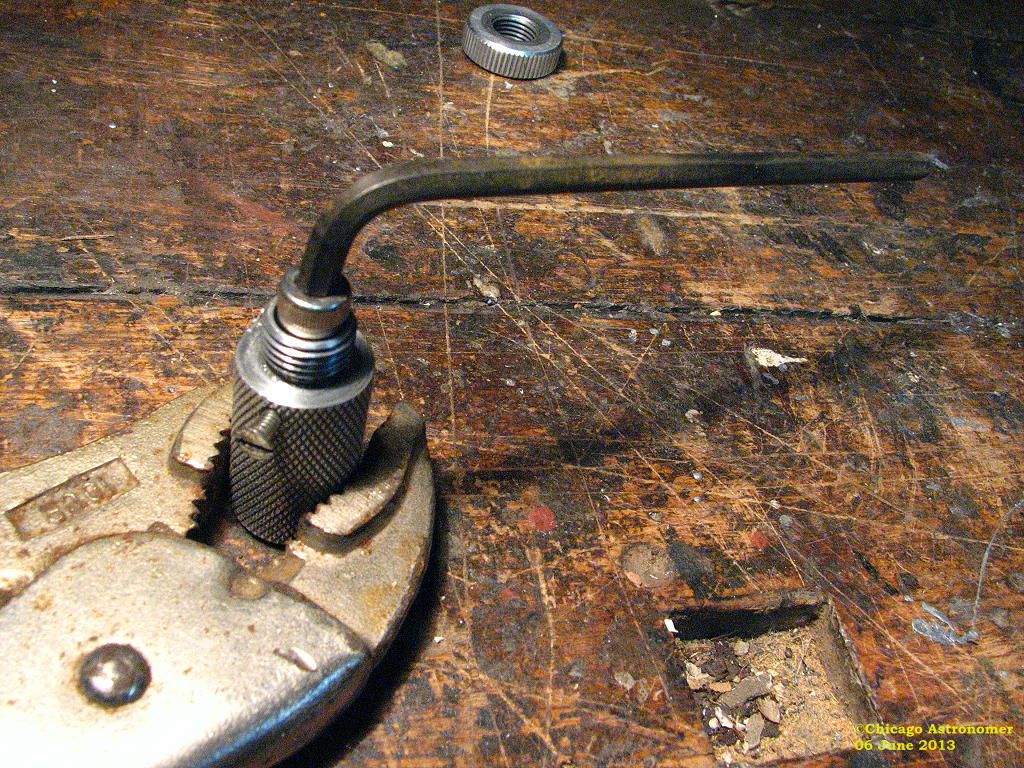 Taking my time, easing off and turning a quarter turn at a time....repeat. And before you know it, I had a solidly seated bolt sticking out of my once pre-drilled knob...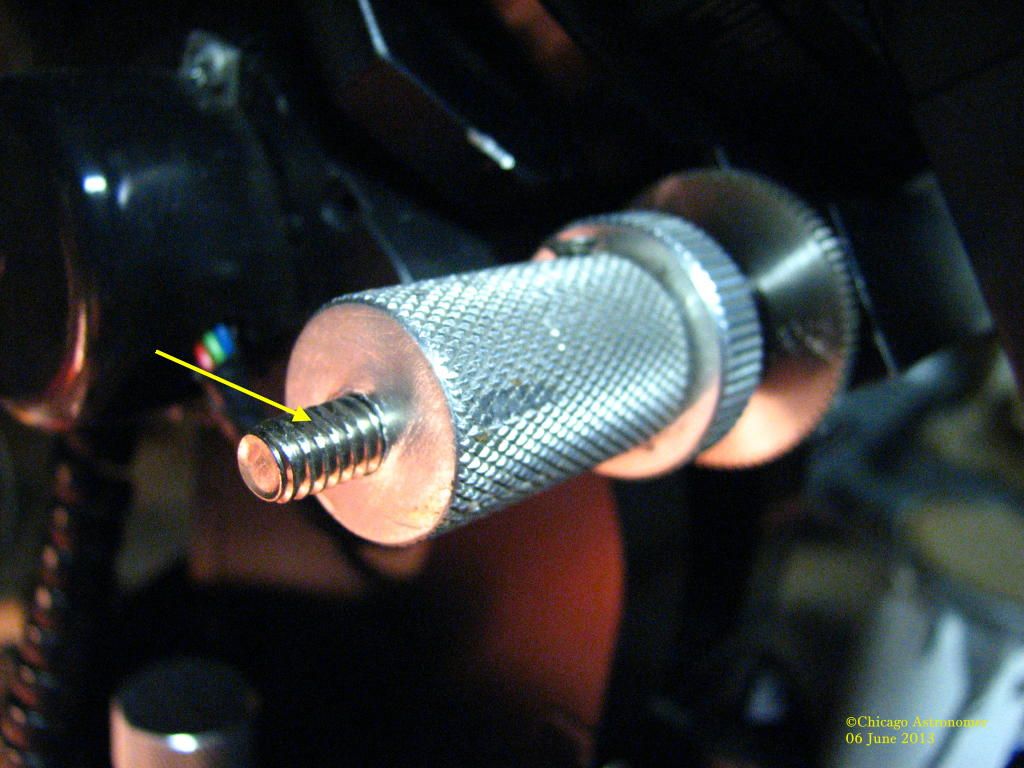 I filed a flat on the bolt for the thumb screw on the slo-mo cable knob to rest against.
And now,
...we got a removable cable knob, with better manual control - easier to reach for and manipulate. I can replace the shorty slo-mo knob with a longer wobbly one if desired, but either way...a great enhancement to nudge the C11 when not properly polar aligned. Better than that damned stubby little control knob that we all had to fumble with.
I think it will work well.