Post by Chicago Astronomer Joe on Mar 12, 2012 0:47:59 GMT -6
Chicago Astronomer Star Party

10 March 2012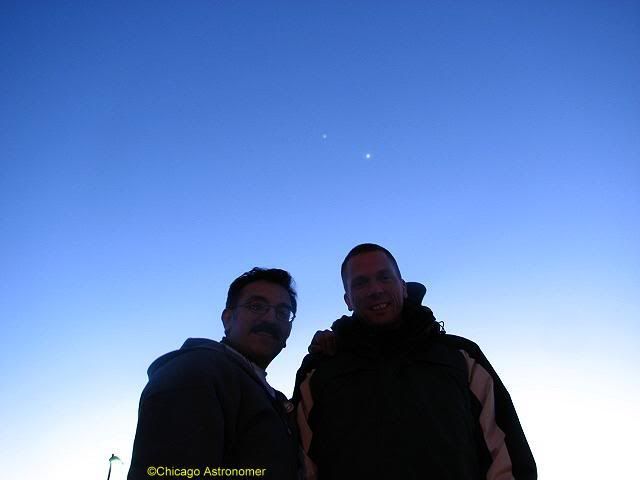 I did not post advance notices for this particular star party session, as I wasn't too sure on the weather conditions, but did make a couple of mentions on Facebook and here at the Chicago Astronomer.
It was another windy day, and I was hedging if I should conduct the session or not, but it was a clear afternoon and much warmer then the day before - so Maria and I ventured out to our usual site. And C.A. Dave arrives with his refractor.
Sweet!
We take a quick Venus/Jupiter conjunction shot - above.
We aim first for little elusive Mercury...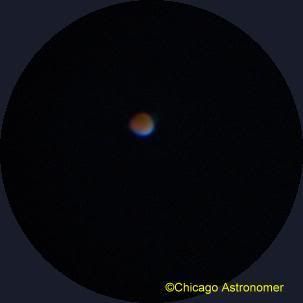 Then work our way up through the ecliptic to Venus...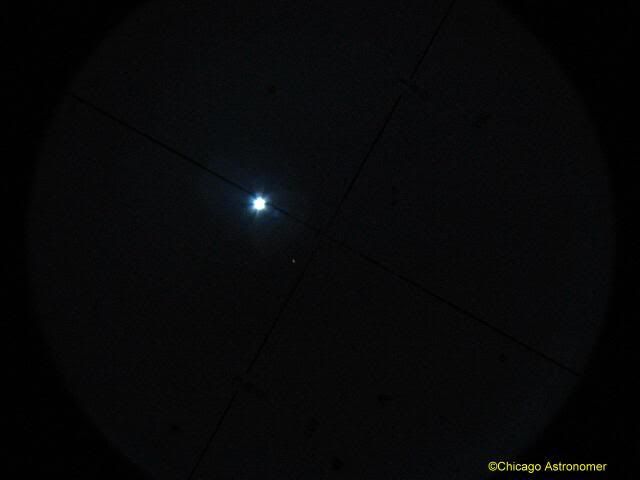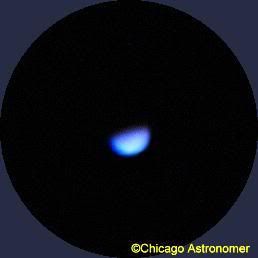 ...and Jupiter...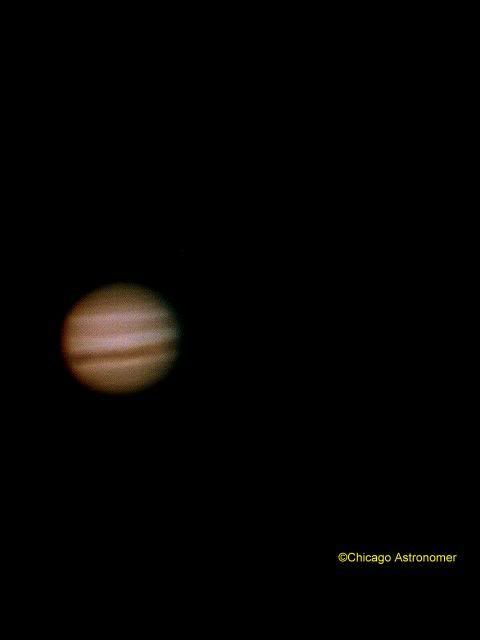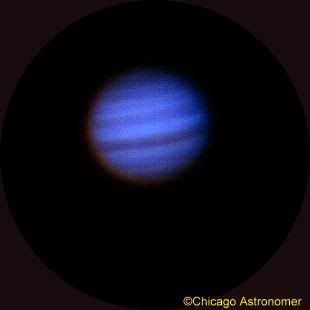 ...And Mars....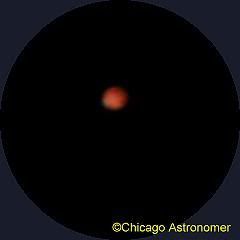 Support crew members Barbara and Maria were on hand to assist our visitors and guide them to the targets in our scopes...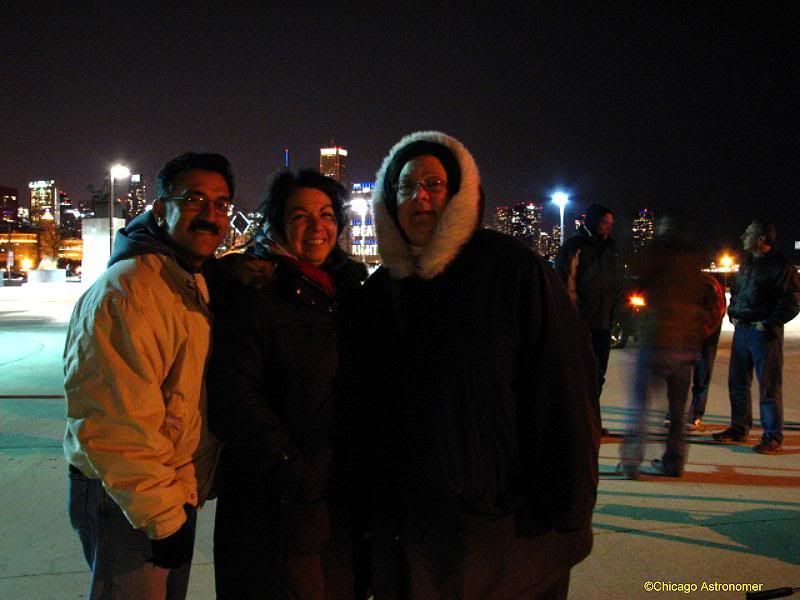 And so we start....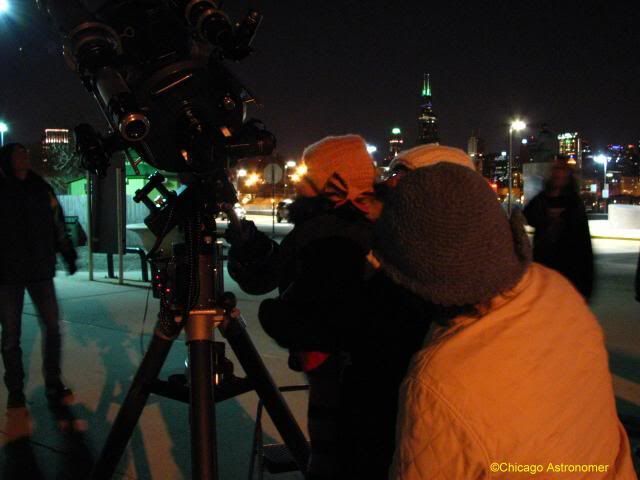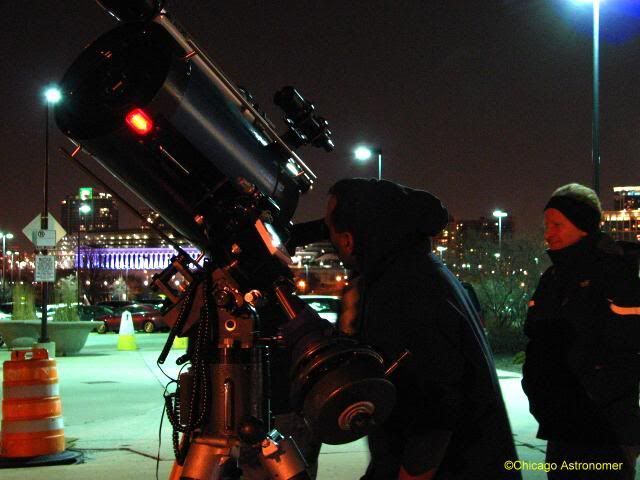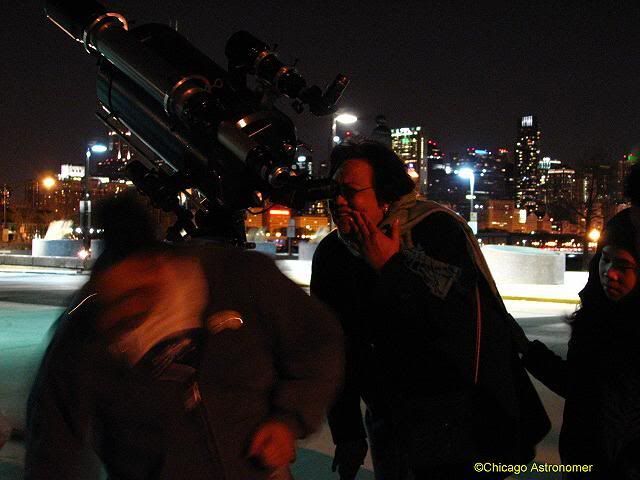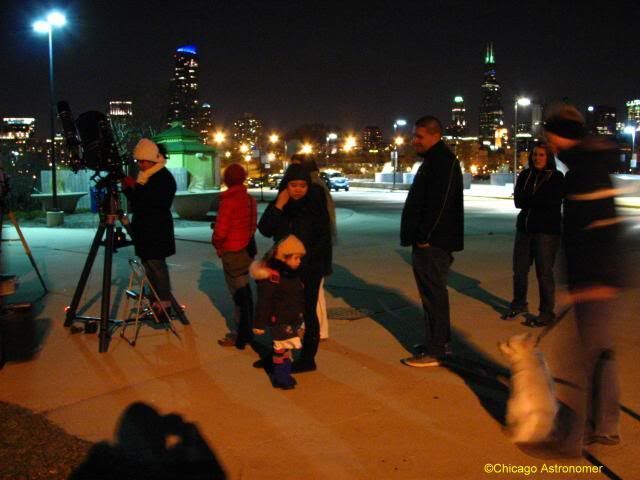 Dave bounced between Venus and Jupiter for most of this session, while I used the light gathering power of the C11 and focused on Mars - at times kicking it up with a 2x Barlow and a 26mm 2" eyepiece. The 10" Toshiba Android Tablet was heavily utilized this session. I like to play the graphical animations of the object I'm targeting, revolving slowly as I describe what they are to expect to see in the eyepiece. With the many astronomical apps loaded on the tablet, our visitors are fascinated with the instructional rendering abilities...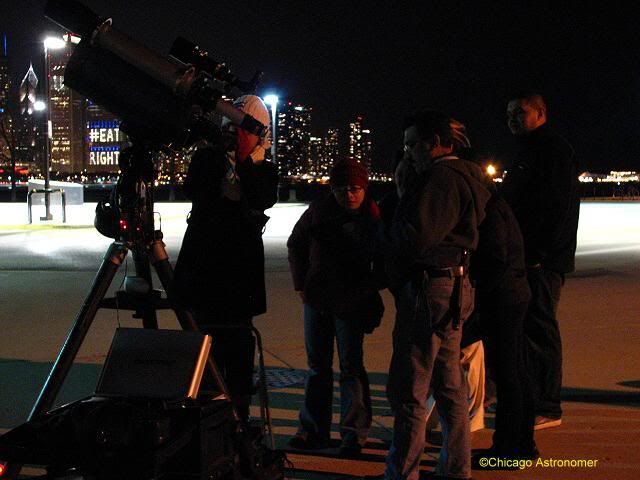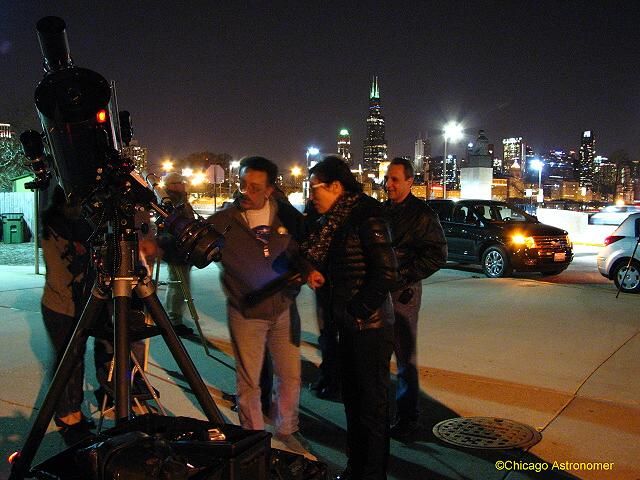 Mars, is not a very impressive object in the eyepiece for the public. With a small arc diameter, the size just isn't there for big Hubble-like views - but I tease out details with filtering and magnification, bringing out the ice cap, terrestrial artifacts and atmospheric haze. Letting our visitors know ahead of time, via the tablet, allows them to prepare and not elevate their expectations.
The winds kicked up from time to time during our time here...
...but it did not hamper much on the visitor activity. There was some OTA shaking occasionally, but the winds took a toll on me and Maria.
And we continue attending to our guests and making new friends...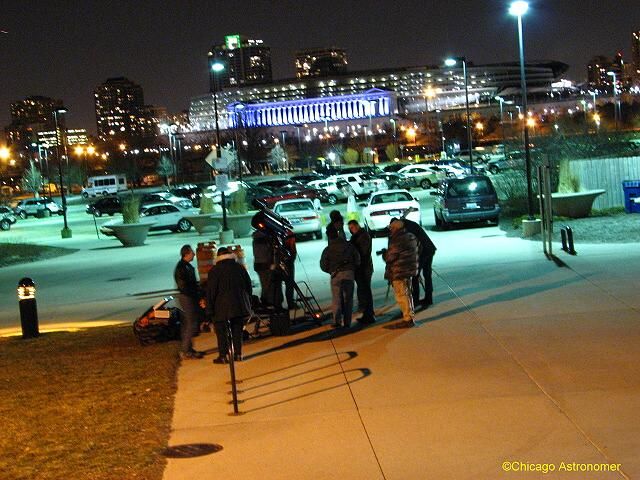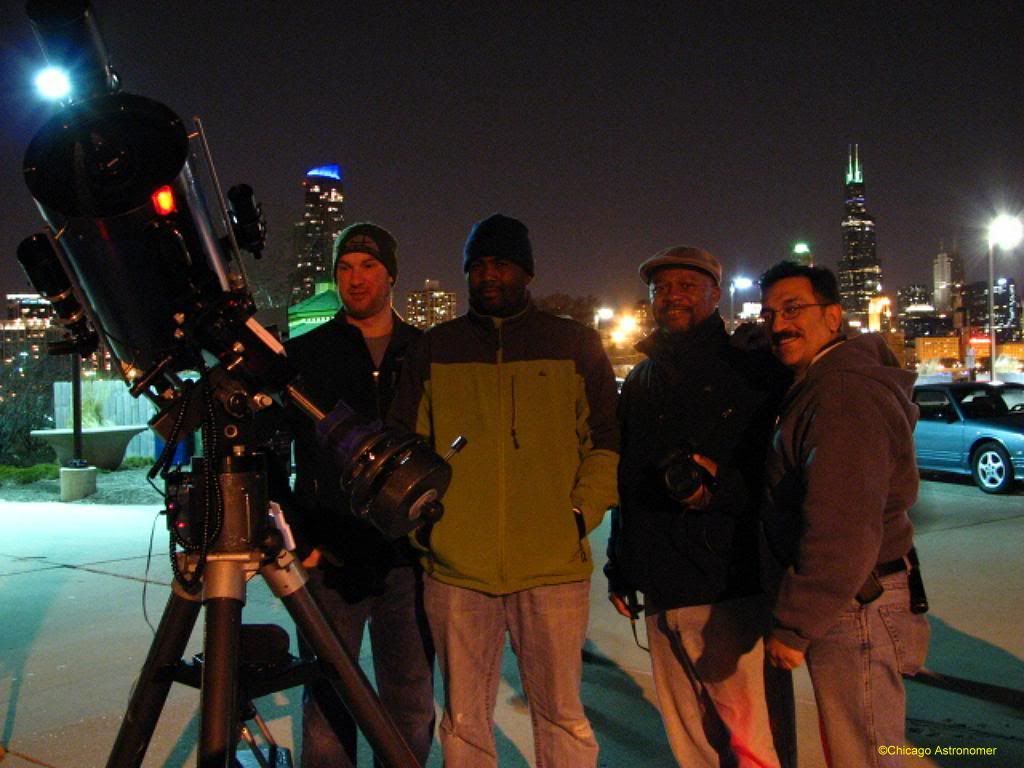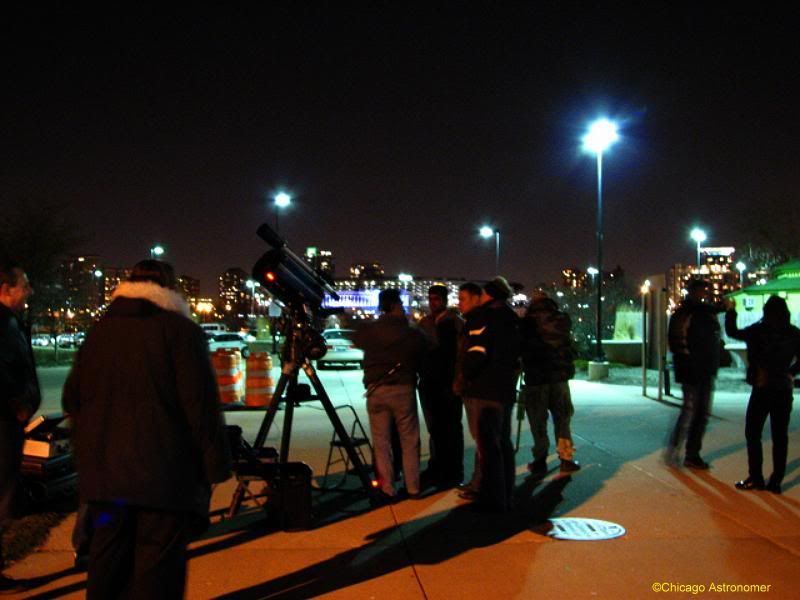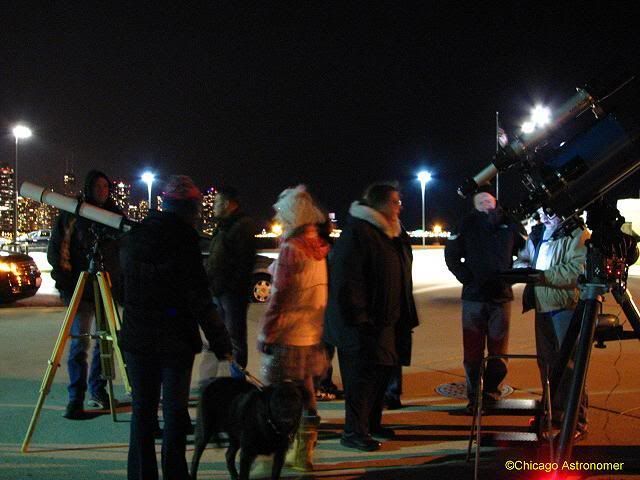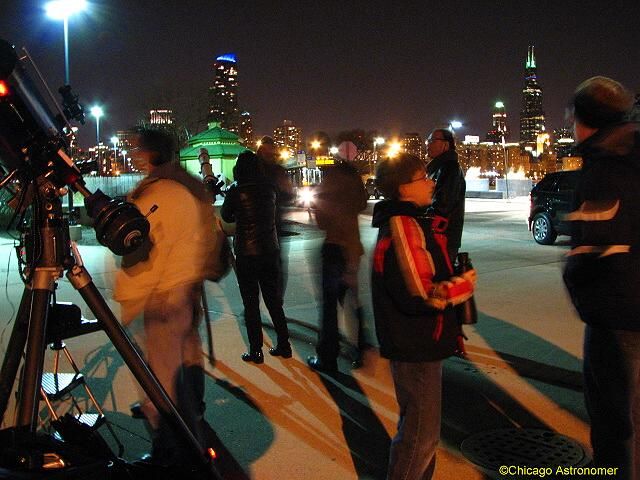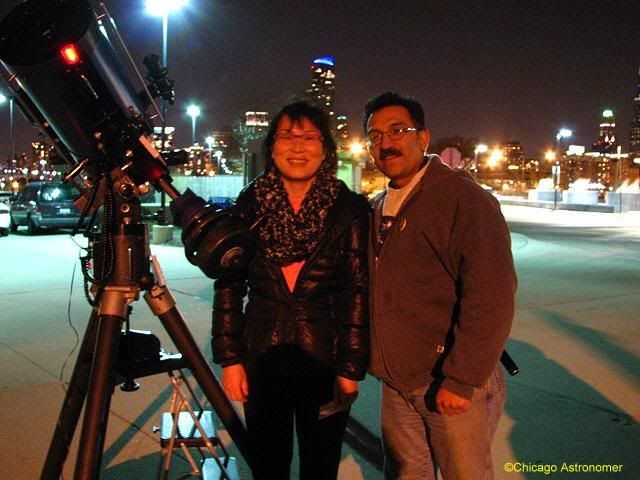 New Chicago Astronomer fan Marco, spent quite a bit of time with us. As a videophotographer, we discussed imaging and he would like to attend more of our sessions and document our activities...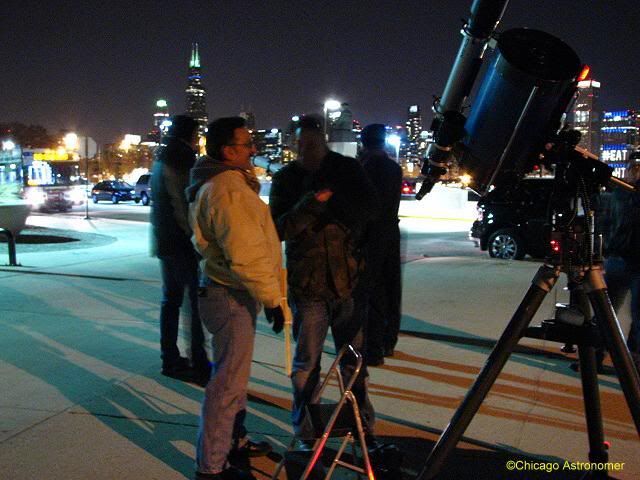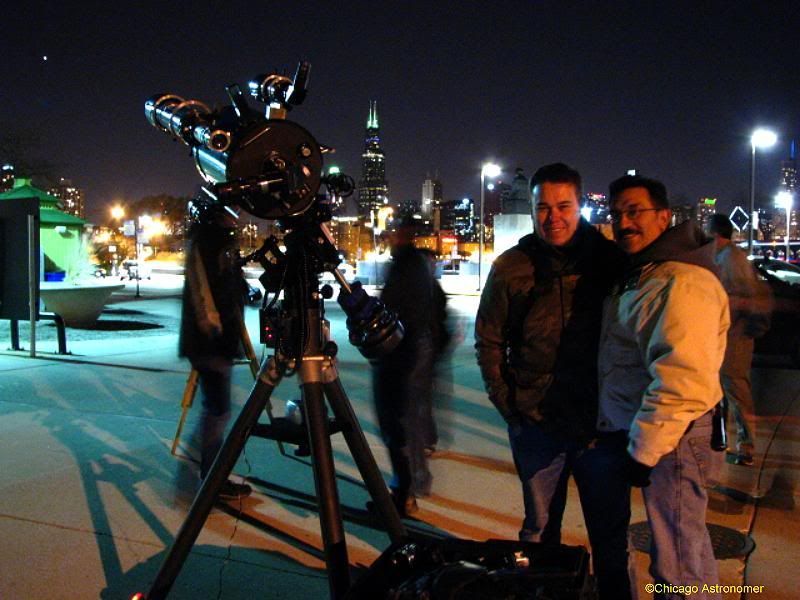 C.A. John and his son Michael, stopped by for a while and joined in on the fun...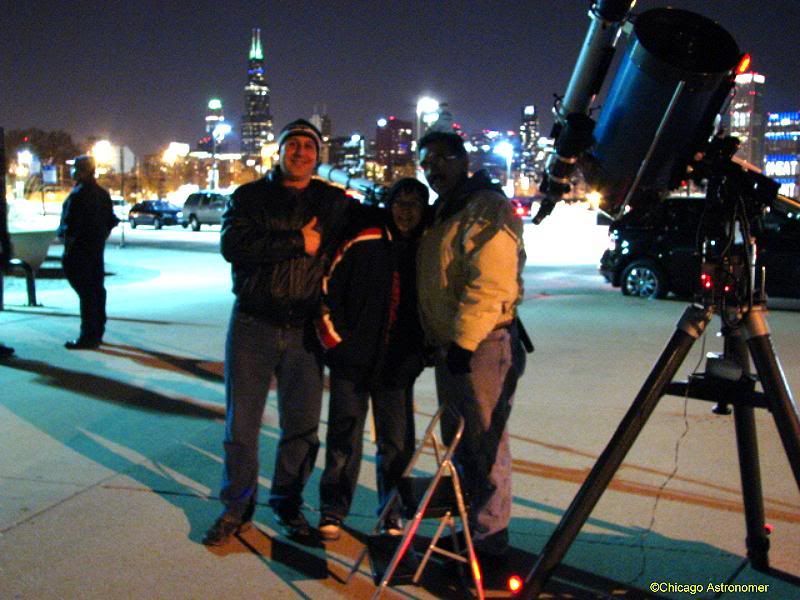 Passing 9:00 pm, the interested kept arriving....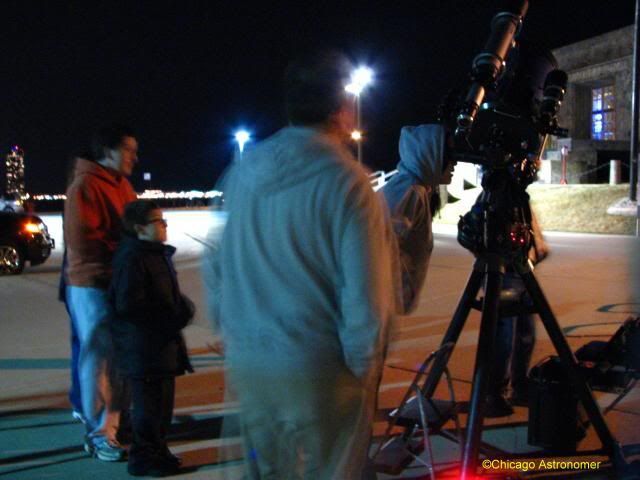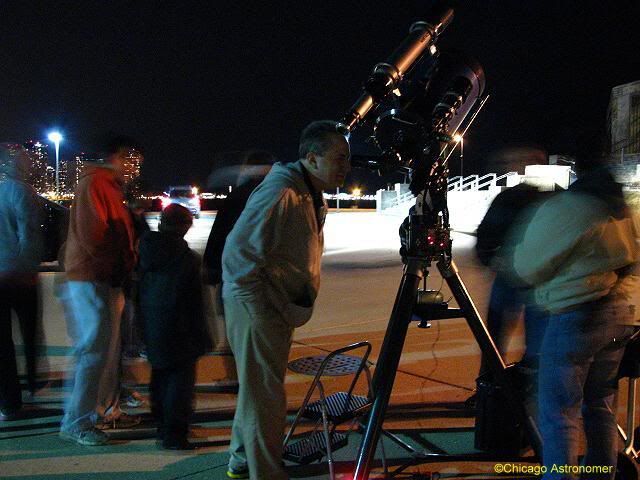 ...but around 9:30 pm the crowd thinned out...and I called it an end. There is something about a steady cold wind that just drains me and 3 1/2 hours was enough for this session. We attended to 47 visitors for this not-too known session. Cards were handed out, inquiries on when we would be out again and emails of thanks sent in for the opportunity in sharing the cosmos.
Thinking about a Tuesday, (the 13th of March), session.
Gonna be very warm...and forecast calls for clear.
We shall see...stay tuned.