Post by Chicago Astronomer Joe on Mar 8, 2012 15:29:33 GMT -6
Sunspot Imaging
Class 4 CME source 1429 - 08 March 2012

- Part 1 -
The largest Coronal Mass Ejection in five or so years has started to hit slam into Earth's magnetosphere and producing some nice aurorae - and perhaps even us in the lower latitudes will experience some sky lights tonight and tomorrow.
I thought I would take some time and see if I could capture the source of these CMEs on this windy and party cloudy afternoon. Taking a camera shot with the Seymour aperture filter on...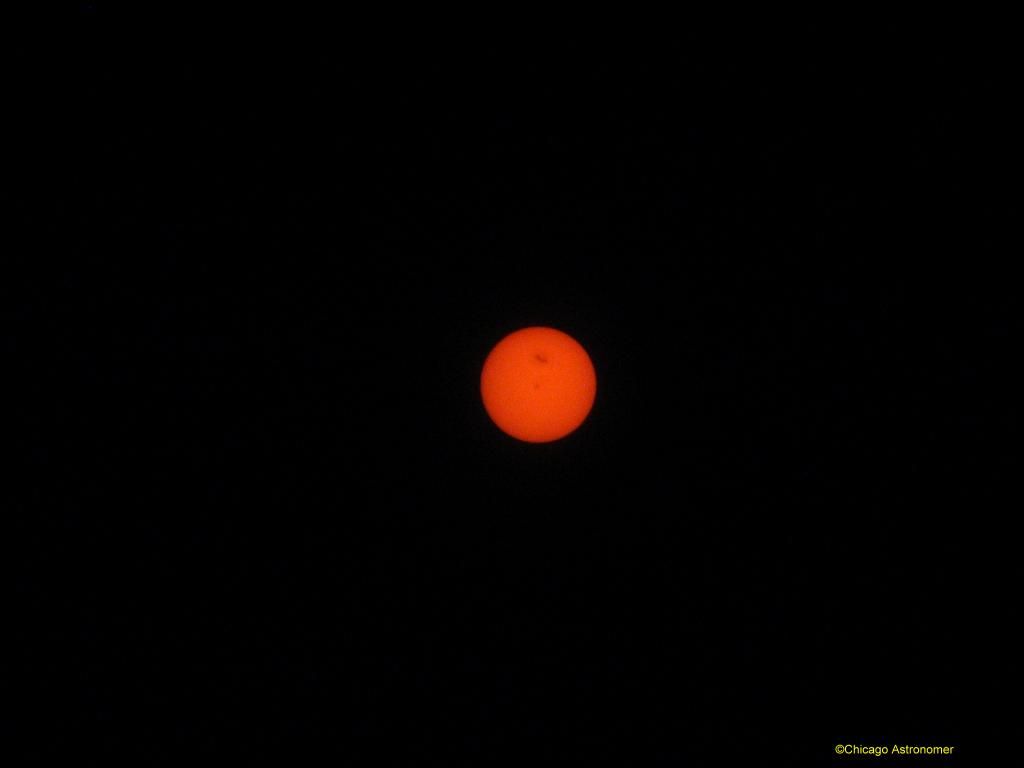 ...I handheld the Canon and zoomed in to 48x, (with Image stabilizer...

, and the large sunspot grouping 1429 was easily visible.
Considering the conditions, I elected not to set-up the C11 beast, but instead use the ever so modest 90mm trusty Refractor. With a high thin layer of clouds, imaging was incredible difficult...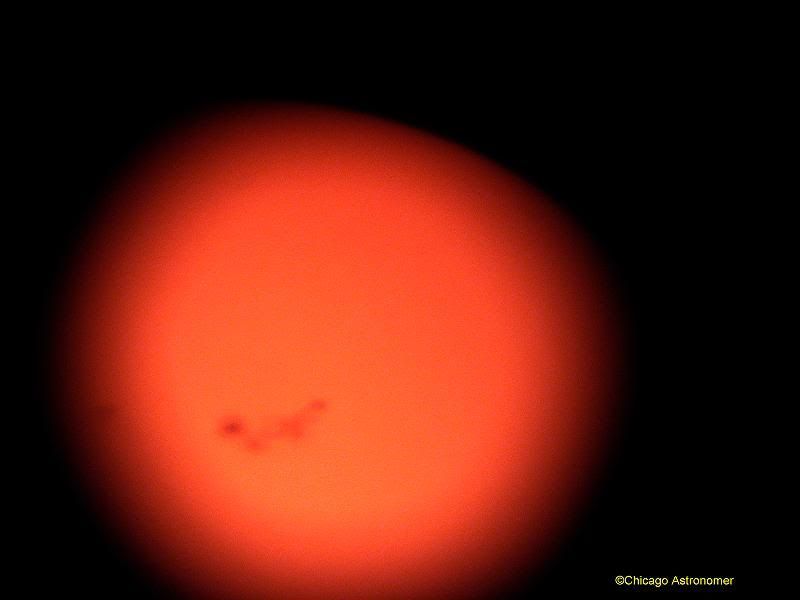 Attempting different techniques with the Seymour aperture filter on the refractor, I was frustrated at the lack of decent shots I was getting.
...Solar imaging as a whole is a tough procedure to master. The incredibly bright conditions blind you at every turn, making focusing near impossible, messing with ones pupils something awful...
The above was the best of the lot...and with the more than cloudy skies, I had enough. I started to break down the set-up and call it a day.
But....
Just to the west was a clear break in the cloud cover. I decided to use the standard tried and true method of Solar Projection...and hallelujah...came out with decent shots....
Taken from my backyard and a clip board I found in the garage with white paper, I rushed to capture some shots before I lost the angle and clear sky...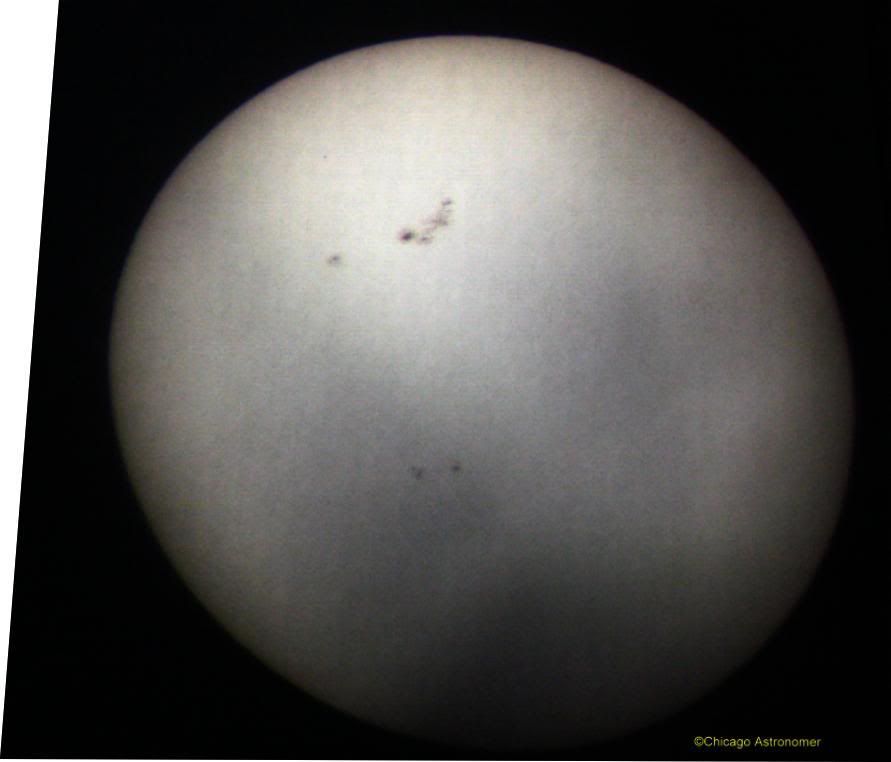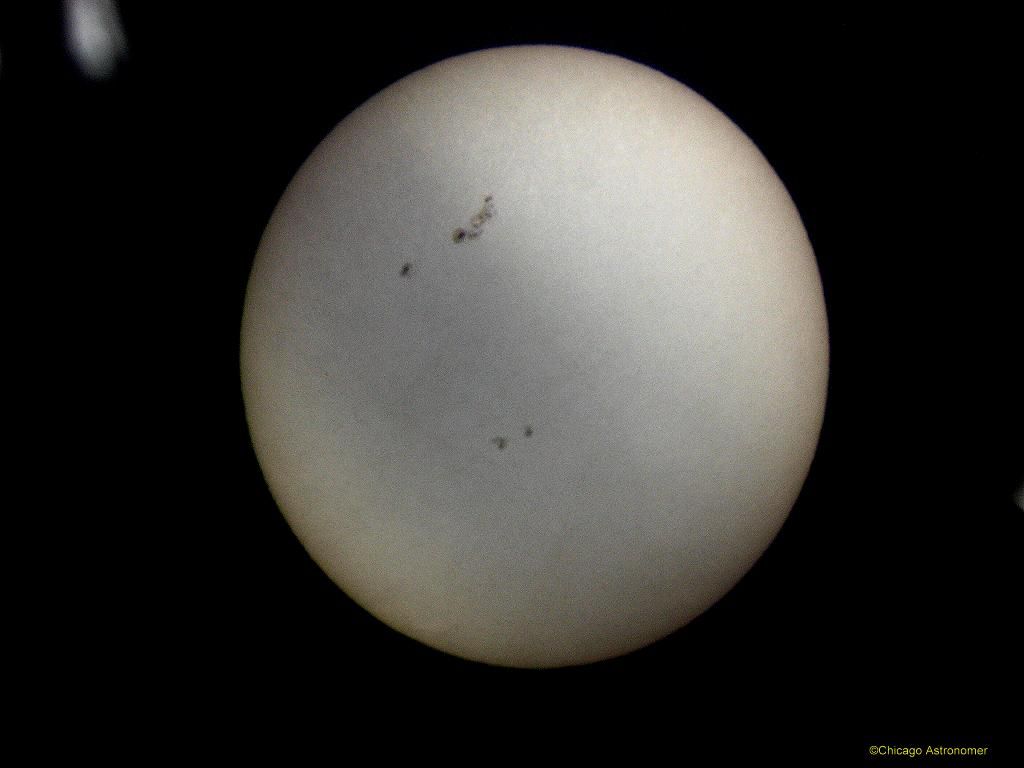 I was getting sharp definitions of Penumbra formations and picking up sunspot groupings: 1428 & 1430. Zooming in on 1429, she shared with me the source of the CME burp...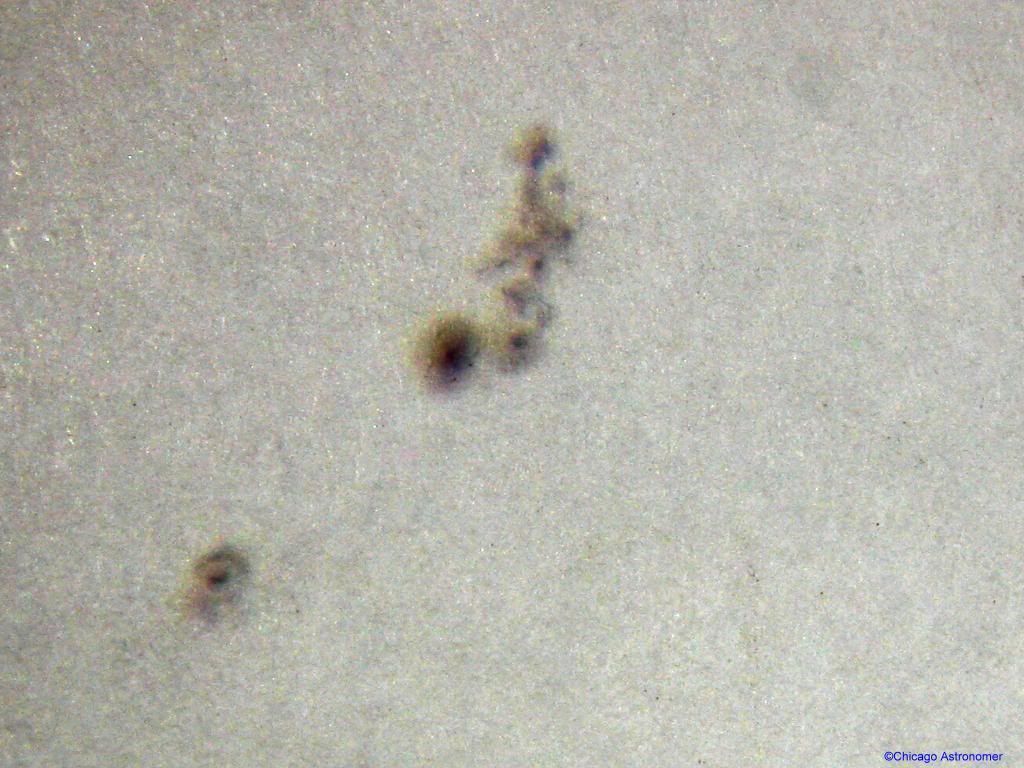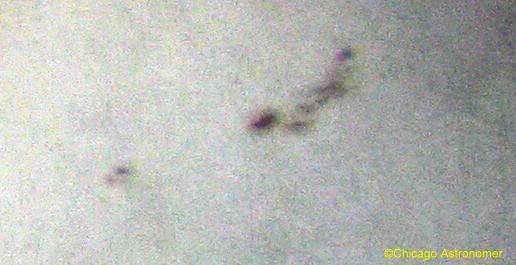 I was starting to lose my direct line-of-sight angle to the Sun and everything was fighting me: the wind, tress, my knees, camera angles, my big head and needed to contort under the telescope mount while keeping the line-of-sight camera angle, squat low to the ground. I was getting beat by daytime astronomy something awful!
But, I squeeze out a few more shots...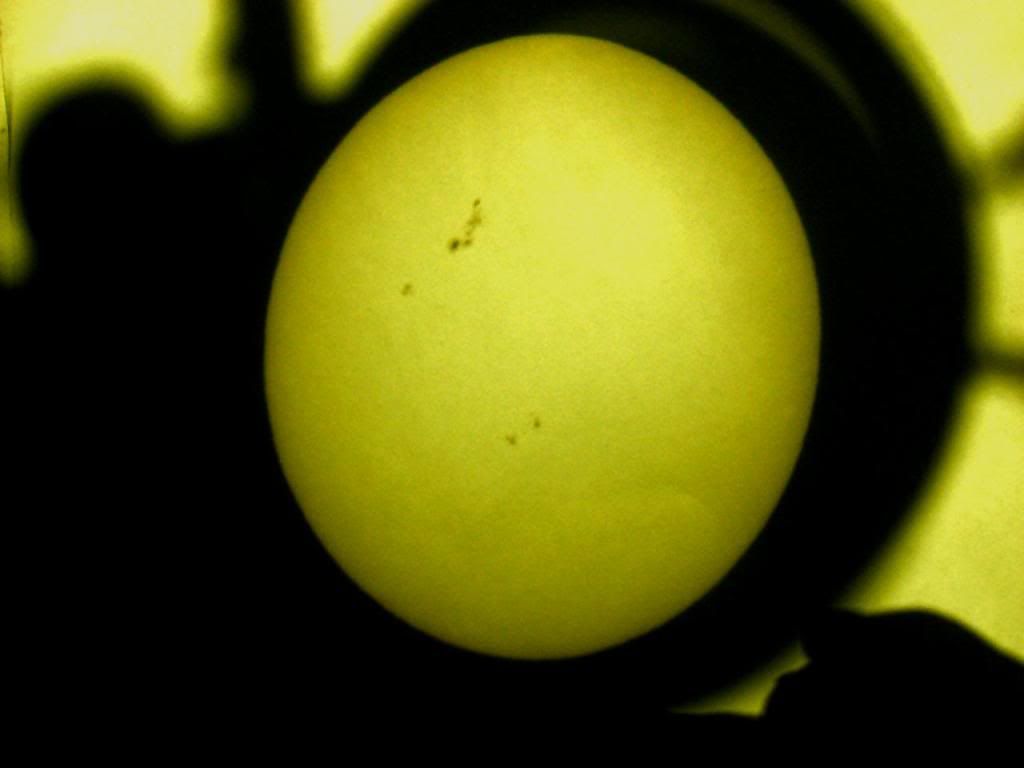 I like these next ones in emboss mode....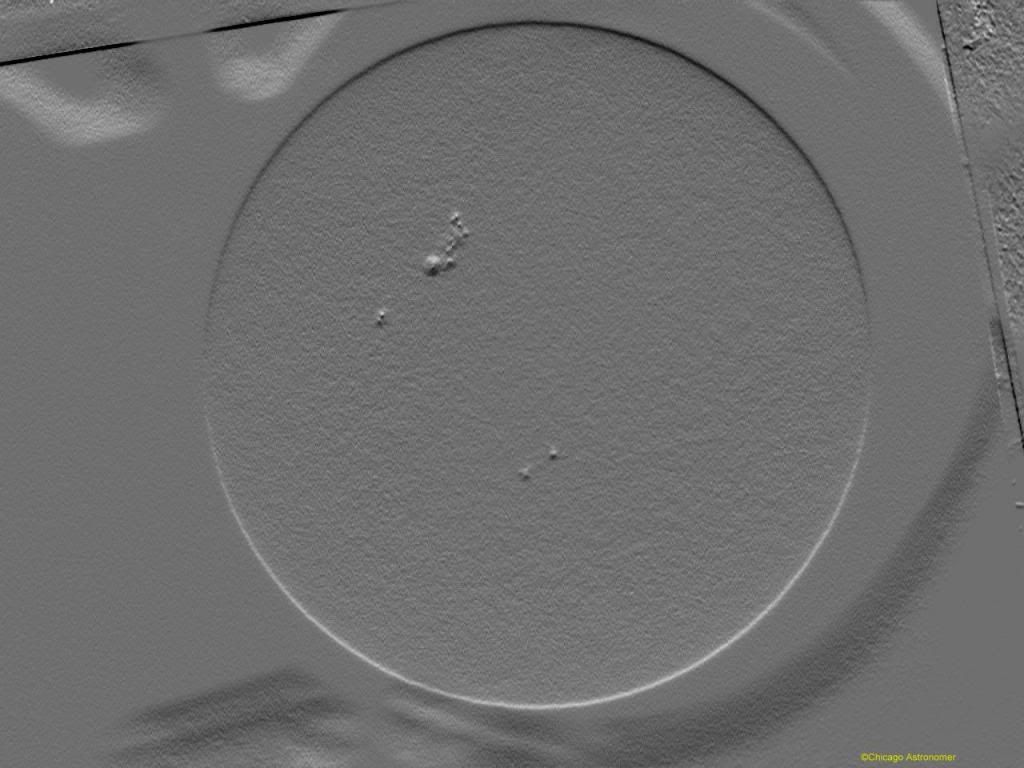 I was not at all prepared to take these shots and it was a rushed affair, but I am satisfied with what I could capture. With better skies, (hopefully tomorrow), I can do better with the C11. But, I do need to build a solar set-up for imaging.
I'm looking at a Rear-Projection system to attache to the scopes and thinking about building me one within the next few weeks.
More to come.