Post by Chicago Astronomer Joe on Jan 15, 2012 10:32:33 GMT -6
Astronomy Lecture Series: Hubble's Greatest Hits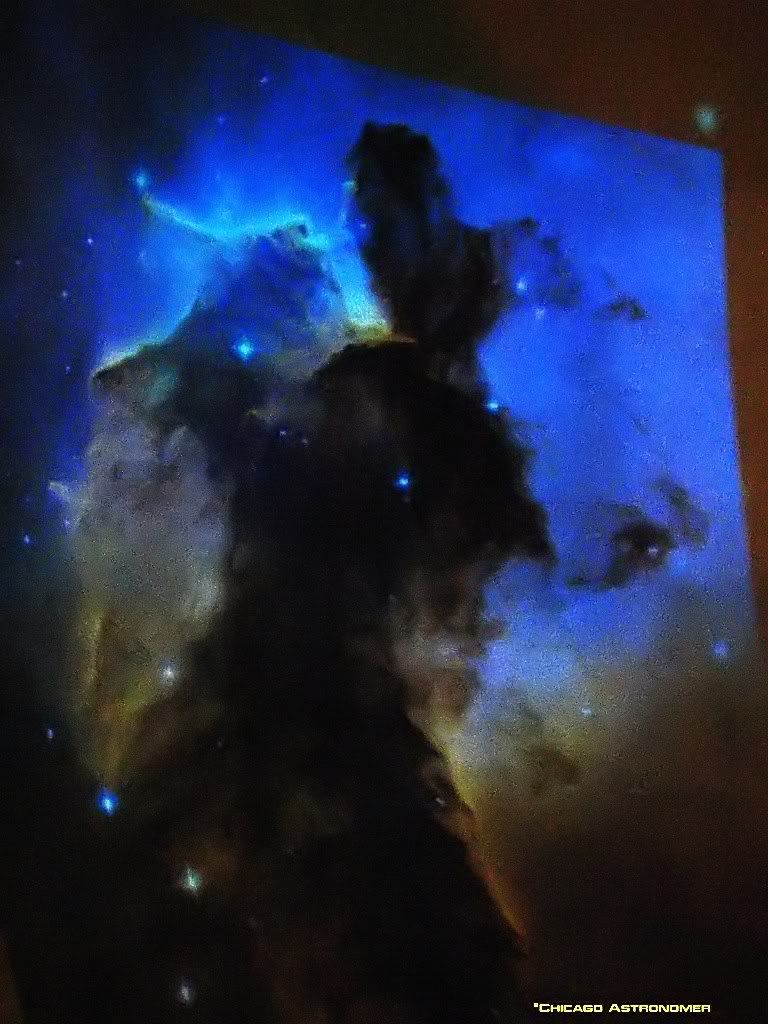 The Adler hosts a lecture every once in awhile on various subjects. This one was on the images of the Hubble Space Telescope....
The third in our brand new Quarterly Astronomy Lecture Series focused on bringing the latest topics in astronomy to the Adler Audience. Dr. Chris Lintott will use the state of the art Grainger Sky Theater to explore the science behind some of Hubble Telescope's most famous pictures. Dr. Lintott is the founder of the Zooniverse, co-founder of the Citizen Science Alliance, and is the co-presenter of Sir Patrick Moore's BBC series The Sky at Night.
Presented by Chris Lintott, Ph.D. and using the World Wide Telescope and Zooniverse data, we were taken to distant galaxies and DSOs via the new state-of-the-art projection Grainger Theater experience...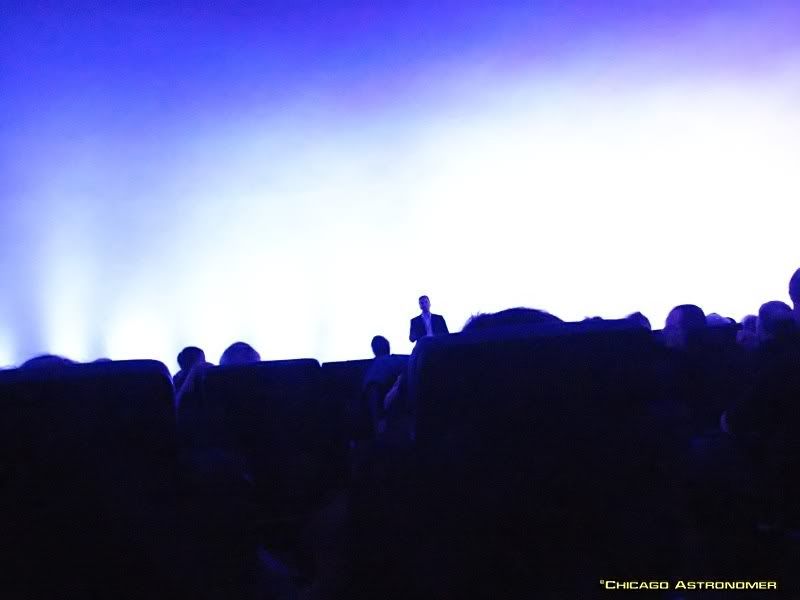 Discussed were discoveries in galaxies, as we zoomed in from a wide field whole sky perspective with grids...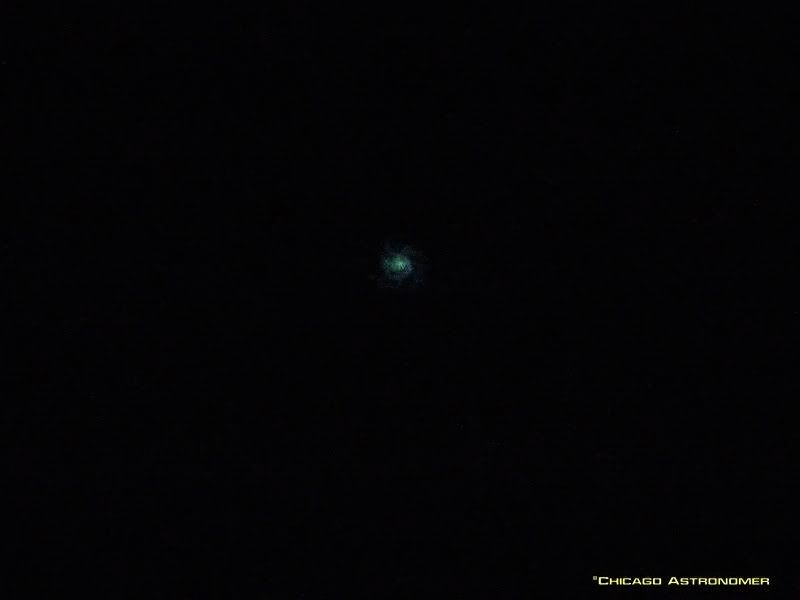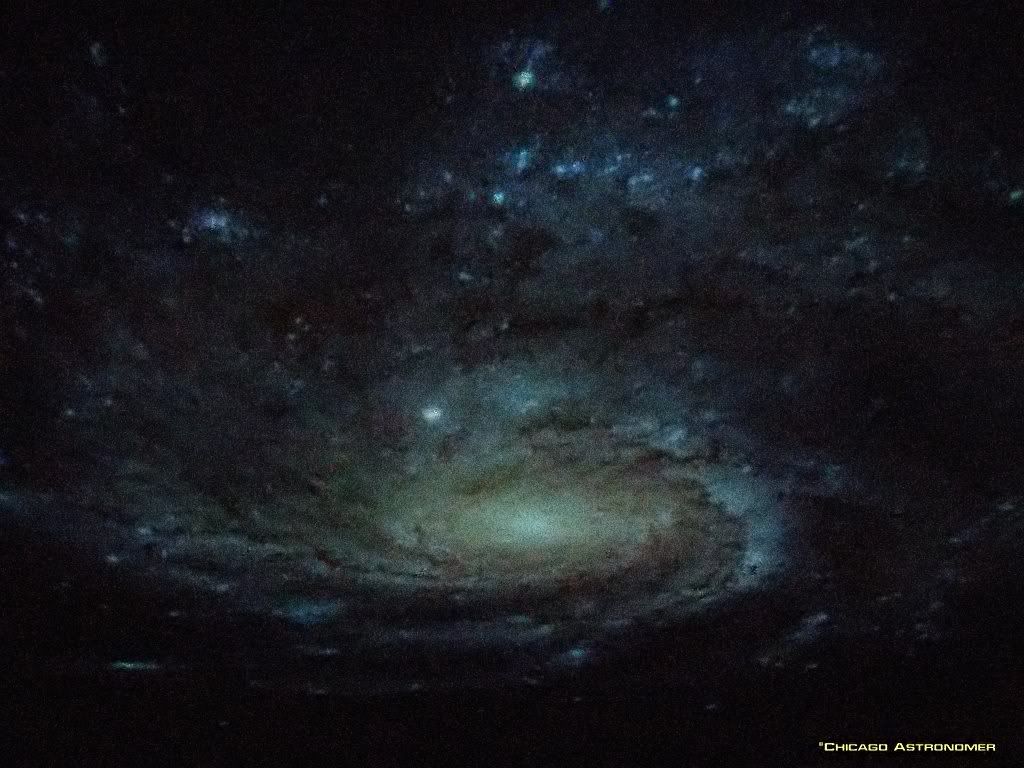 ...filling the entire dome with very cool graphics.
(Interesting how although the dome is curved, the images were in-plane flat as we skimmed over them. Nice usage of projection manipulation...

)
We also were taken to the Ultra Deep Space Field image of the Hubble, displaying countless unknown distant galaxies, in a previous "Dead-space" area of the southern sky...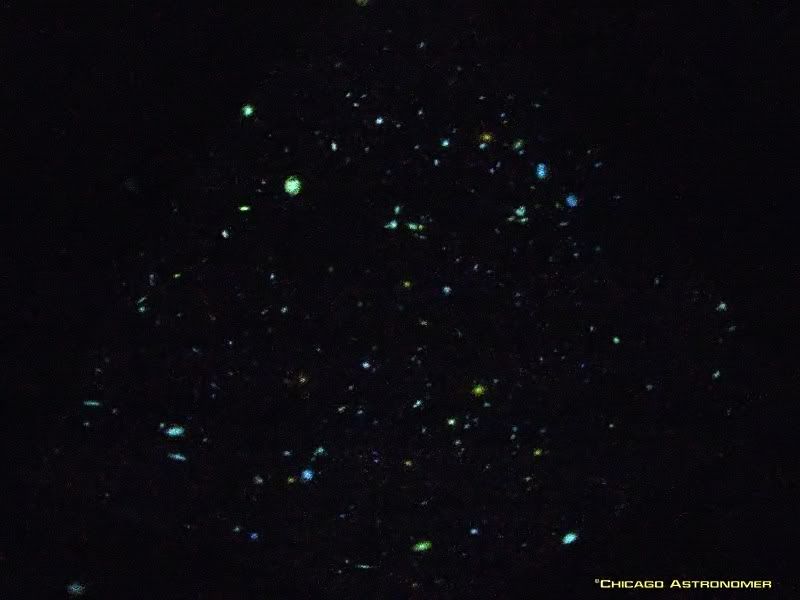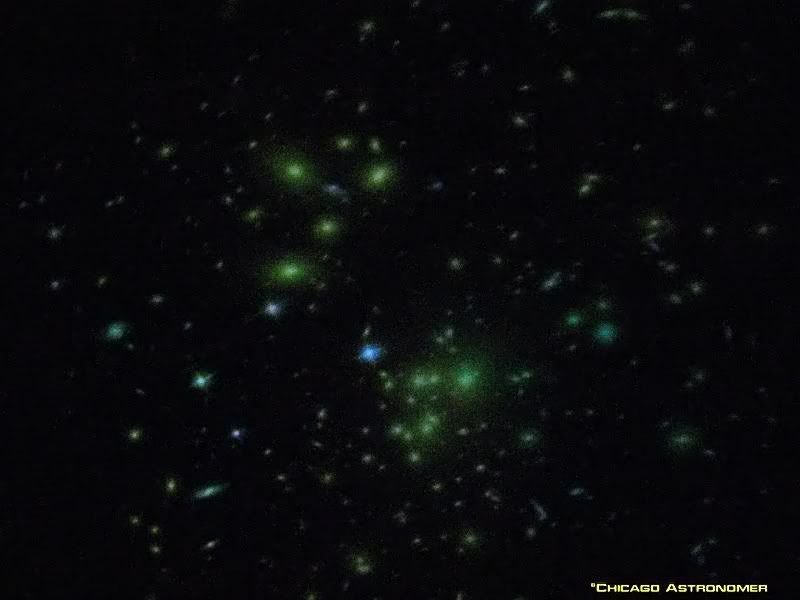 Having conducted several Million-second exposures, and with similar results, it is expected that every area of the sky exhibits this chock full of galaxies phenomena. And pointed out was the Lensing effect that Einstein propagated.
The merging of galaxies was demonstrated...
Mostly an interaction of gases, stars would not crash into each other as galaxies pass and merge.
Dust lanes were explored in white light...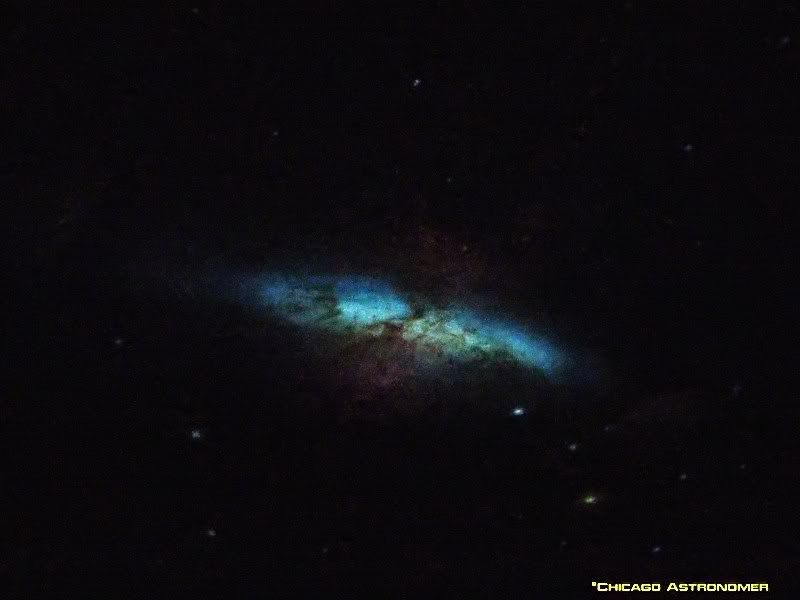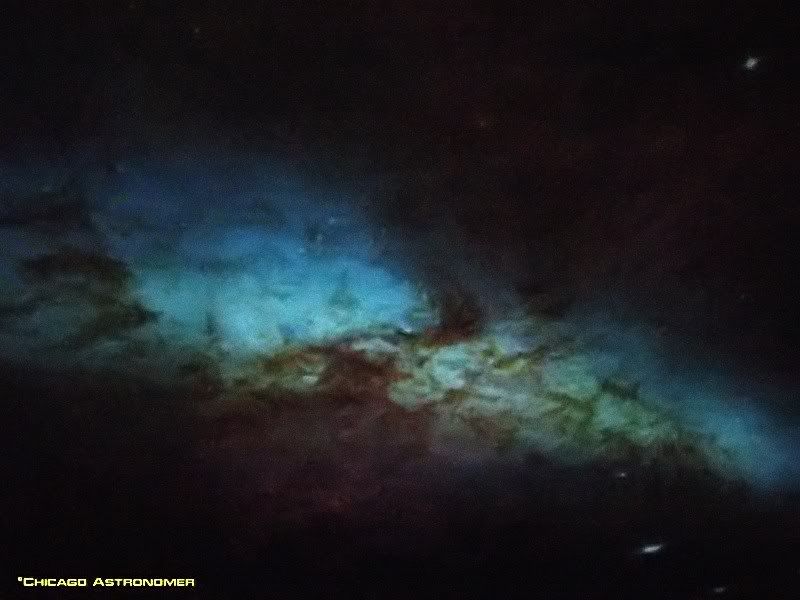 The recent Supernova in M51 was highlighted...
As were black holes in the center of galaxies...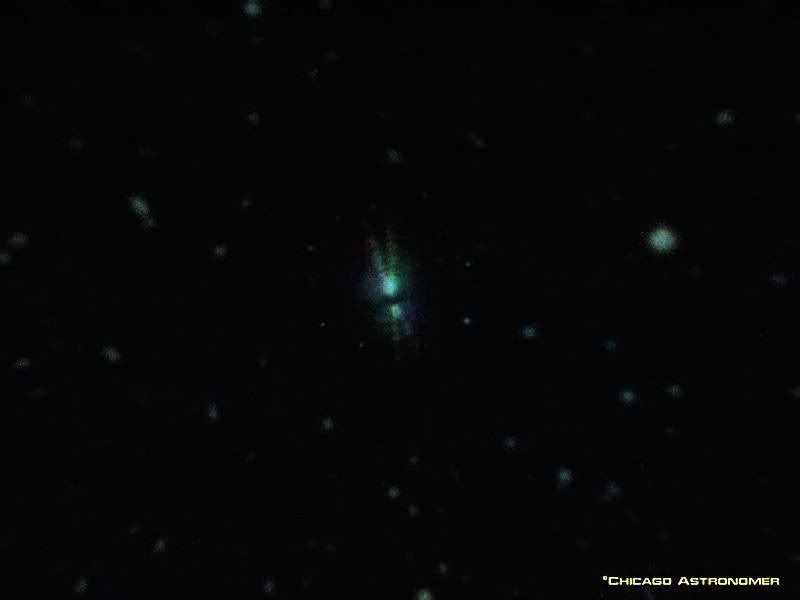 The Orion nebula was explored...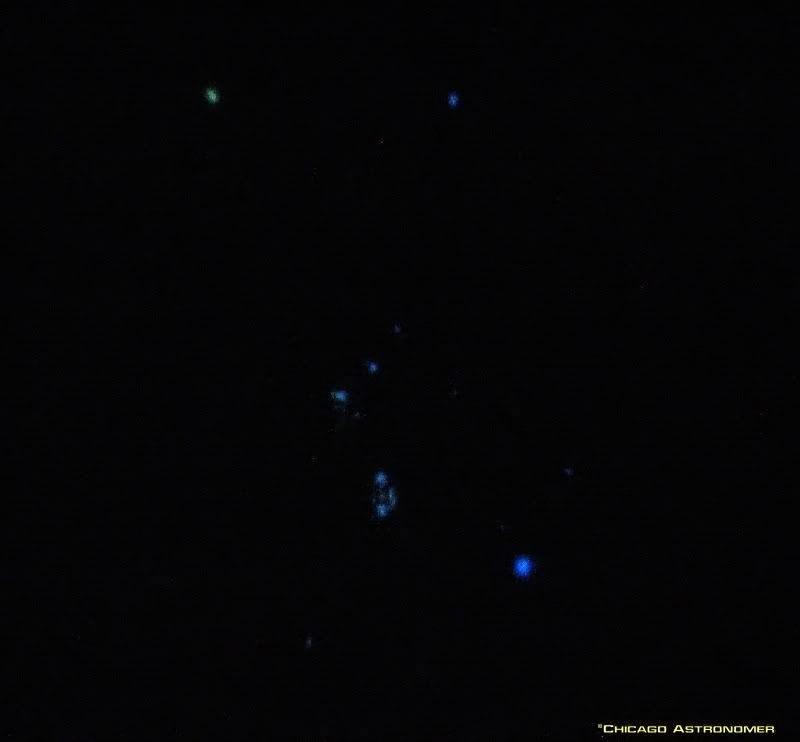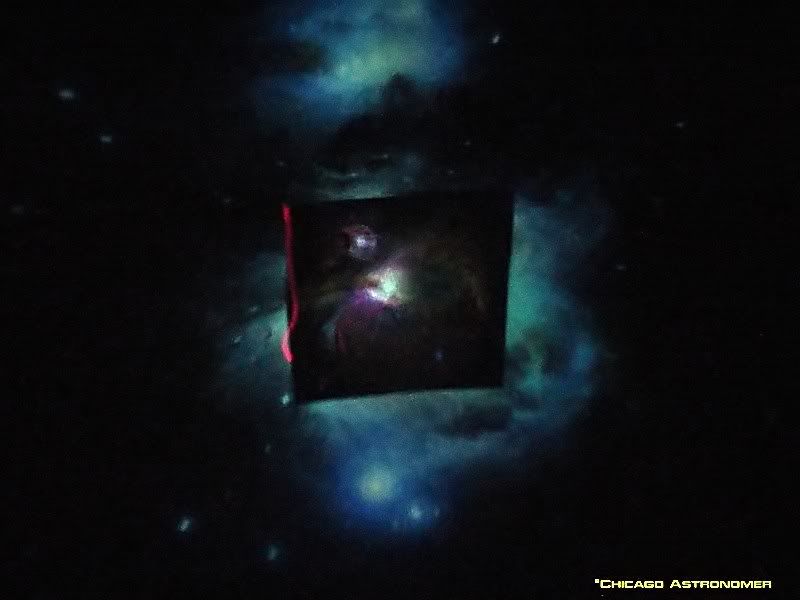 Displaying the proto-solar systems of young stars embedded in the nebula and related shock waves that the stars of the Trapezium are creating.
Mentioned was the fact the more stars are dying than are being born, leading to a colder and limited Universe that we now know.
Sitting mostly together, were the regular Astronomers/Telescope facilitators of the Adler, enjoying the lecture...
Myself, Tom, Heidi, Margie, John, Micheal, Steve, Fred and Joyce
A much educational content presentation than the regular shows normally presented under the dome for the general public, in my opinion.