Post by Chicago Astronomer Joe on Mar 21, 2007 10:59:32 GMT -6
CCD Imaging at The Doane Observatory
17 March 2007
Spending quiet time at the Doane is always pleasent, and this Saturday night/Sunday morning had Adler Planetarium Astronomer Larry Ciupik inviting Adler Telescope Operators to join in on an imaging session.
The crew gathered about 10:30 pm and I was the last one arrive and everything was up and running by the time I got there. And the first exposures were already in progress.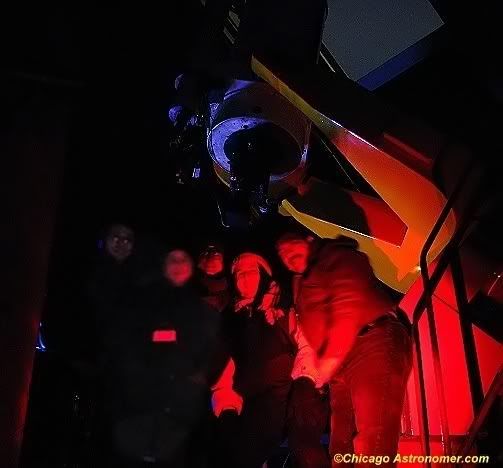 Joining on the session from left to right: Bill, Linda, Larry John and myself.
With the low light conditions, I exposed for 15 seconds and ergo some blurring of some of us. I took advantage of the opportunity to take some working images of the group in action this evening.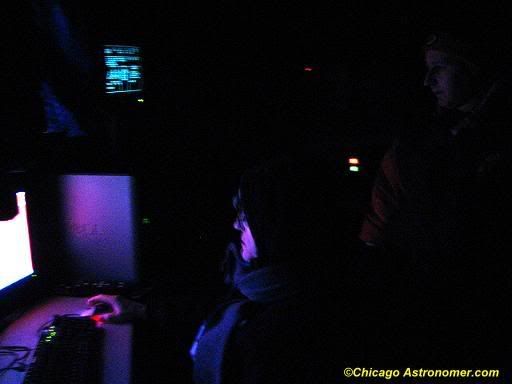 Larry is targeting the object in the 20" SCT telescope via computer control interface.
We all had an opportunity to make ccd exposures and manipulate parameters in different filter colors. I was afraid I would mess something up, but all went well.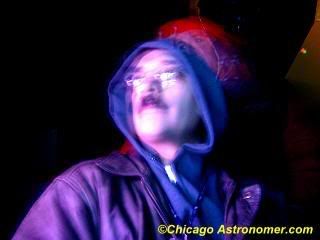 It was quite cold and getting colder this session, and of course no heat in observatories. We all were bundled up for the evening, and here I am watching the monitor while the CCD camera on the SCT makes an exposure.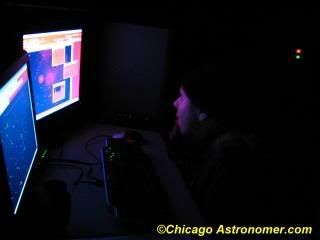 You can see the flat screens displaying exposure session data that Linda is studying.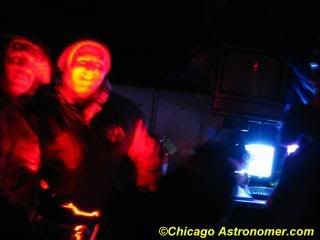 Here John and I take an overexposed red light shot while others work the computer.
Taking astronomical exposures is more waiting than anything else, so as extended exposures were taking place, I took images of the 20 " reflector and observatory.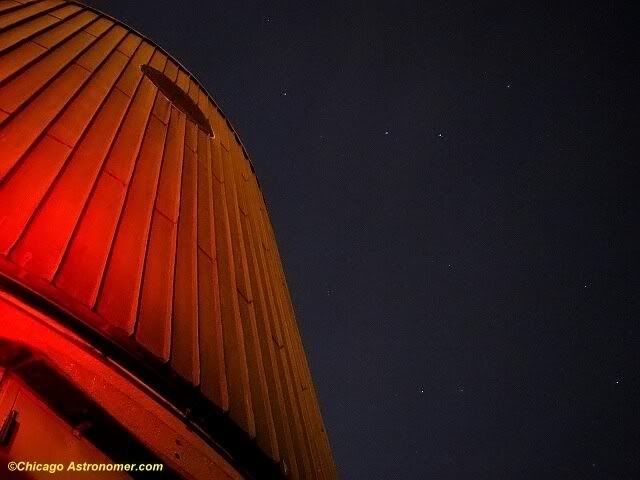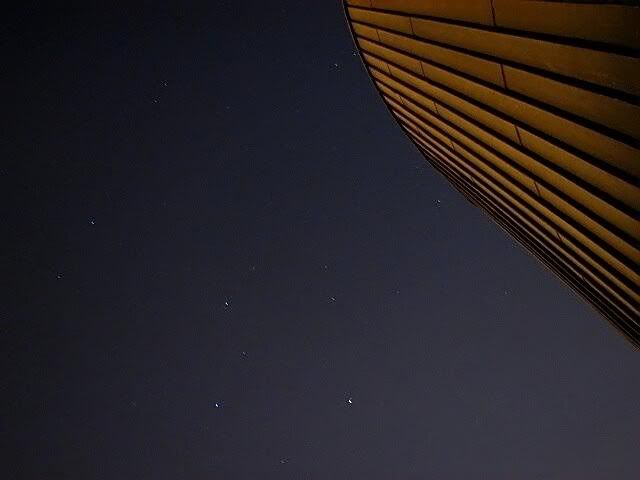 Going outside, I exposed the observatory against the light polluted Chicago night sky, with the Big Dipper in a northerly direction. Whipping to the south, capuring Auriga in the second image.
Going back inside, the crew was still working on taking the CCD images, and gave me good opportunity to capture interior shots.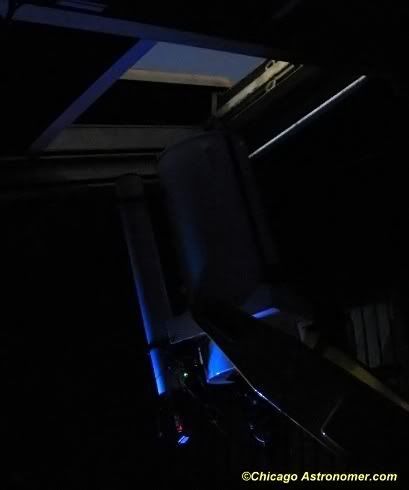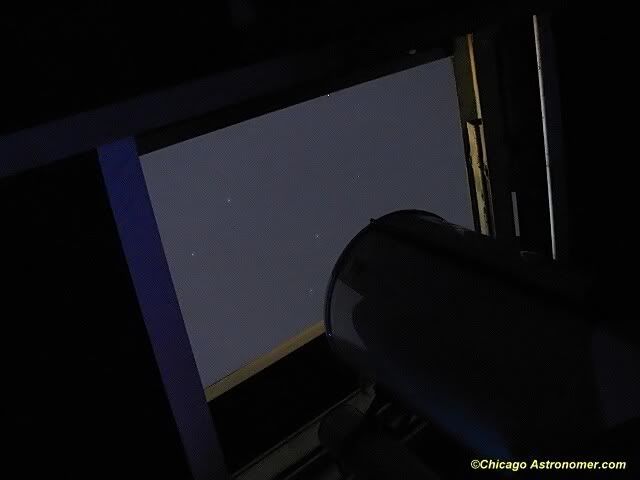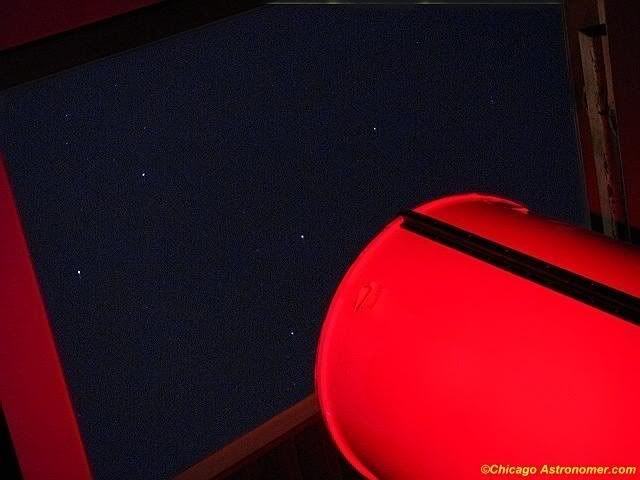 I like this shot. Here from side the observatory, you can pick out the Big Dipper bowl asterism through the slit quite nicely.
It was now about 1:00 am Sunday morning and with the exposures completed, time to save what we helped out with.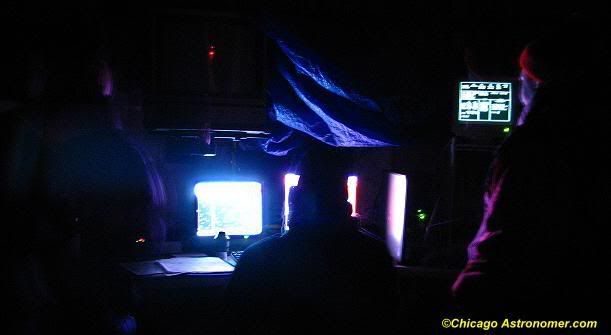 As the weather gets warmer, we will be sure to come out more often and conduct more sessions with evening marathons of astronomical targets.