Post by Chicago Astronomer Joe on Jun 10, 2010 8:56:23 GMT -6
My OTA was rattling
35mm Film Canister slipped inside the C11 OTA
Extrication procedure
10 June 2010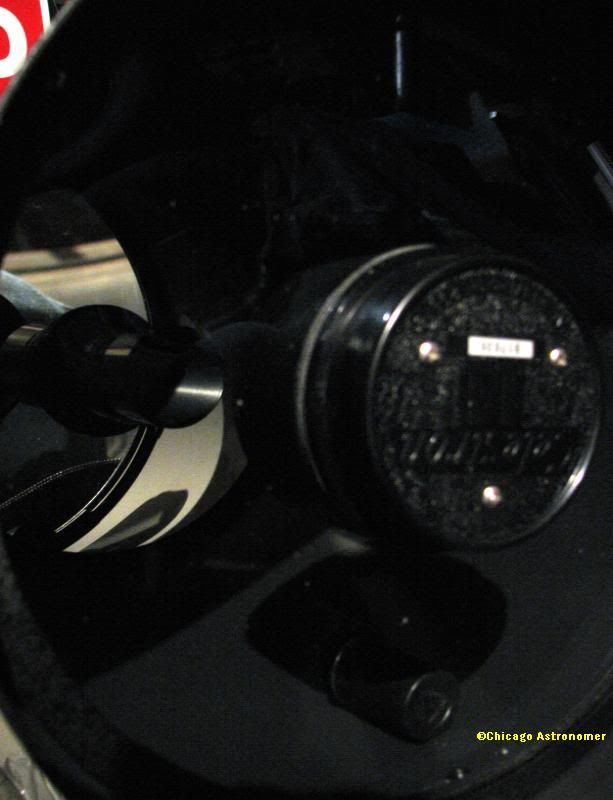 During my last observation session at the lakefront, a 35mm fim canister slipped inside the tube and was ratting around. I used the canister to keep dust out and have it situated in a spare visual back and screw it on when stored.
But somehow, I inserted the canister backwards in the visual back and the "lip" was on the inside...and when I lifted the OTA out from it's cushioned bed.....I heard a tinny "
thunk
".
Now what.....?
Shocked when I peeked in the tube, from the otherside of the corrector plate, I saw the 35mm film canister laying there...mocking me.
So, throughout that observation session, it was rattling around, rolling towards the primary mirror - sometimes banging against it.
Well, it's plastic.
I had intended to remove the corrector plate anyway soon, in order to clean it. There is a film on the inside that needs to be removed and I'm assuming from the improper way it was stored for 10 years before I got it. And I'm going to install some auxiliary handles on the OTA for better and safer handling...so the corrector plate is coming off.
You can see how dirty the corrector plate is.
But, I'm still gathering up the necessary liquids and materials to clean the plate, so I really did not want to remove the plate again later. But I still need to get that canister out of there!
In my garage of mystery, there is quite the collection of manly tools and the right tool for the right job. I have an assortment of extended grabbers and the one with the claw could work...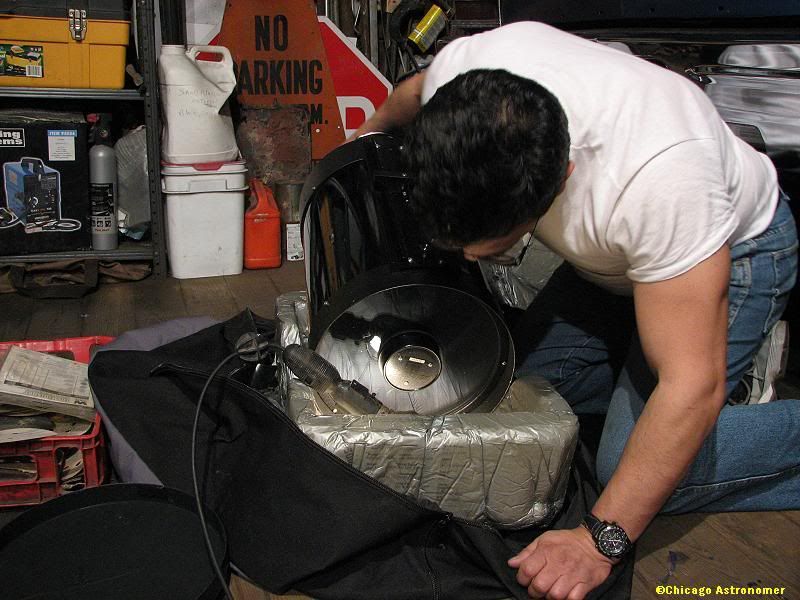 Tilting the OTA so that the canister lay against the plate, I eased the claw down the baffle tube slowly. There was no chance that I would bang against the secondary mirror, but I needed to bend the tool a bit in order to angle it down from the baffle...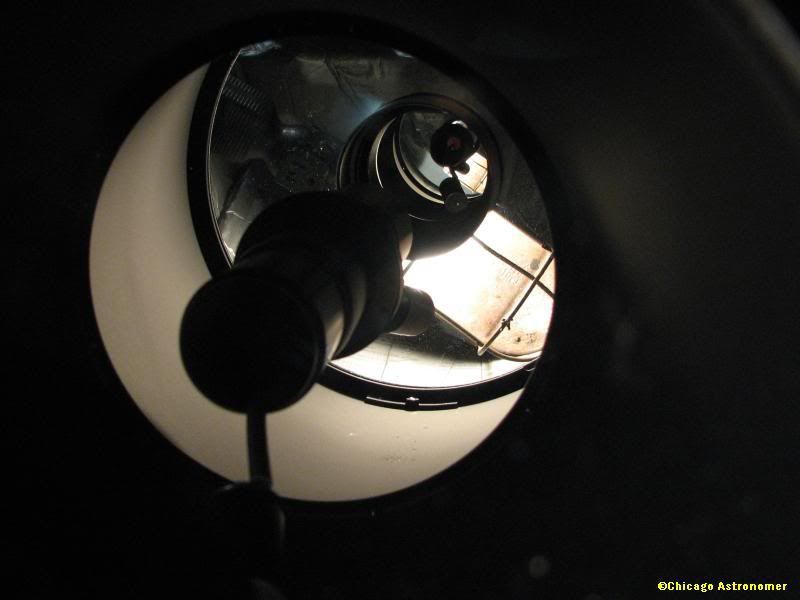 It took a few tries and like that stupid claw arcade game...I dropped it a couple of times just as it was entering the baffle tube. But on the third try and with a solid grasp....it came out...and without any damage to the optics...
Pleased that I removed it without taking off the corrector plate - here is my prize....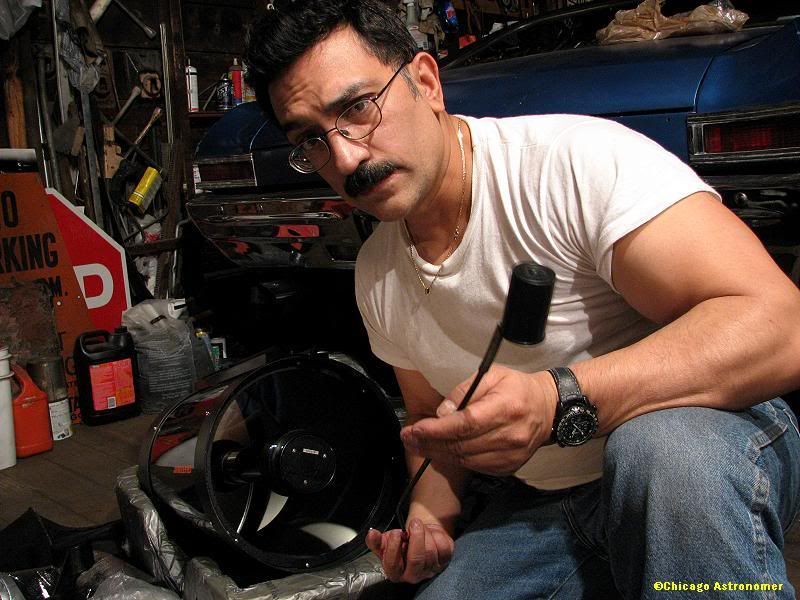 Another situation successfully resolved.