Post by Chicago Astronomer Joe on Jul 12, 2005 1:48:50 GMT -6
Father of the Dobsonian Telescope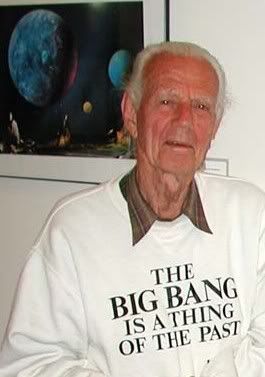 I wasn't sure where to put this post, since it encompasses many areas, but since Mr. Dobson is a telescope maker and brought astronomy to thousands of people since the 60's...it goes here.
This excerpt from the San Franciso Sidewalk Astronomers, (Which he founded)...
--------------
Naturally, when people started to look through John's telescopes some of the neighbors and their children wanted John to help them make their own telescopes. He realized that this would cause his AWOL hours from the monastery to increase. Nevertheless, he continued and expanded his activities, until he was asked to leave the monastery in the spring of 1967, after 23 years as a monk. He was not expelled just because the monks questioned his telescope making, but because they could not imagine that that was all he was doing when out late night after night.
John decided to dedicate the rest of his life to public service and hitchhiked to San Francisco. Then as now, John had many friends, and they helped to keep him fed, clothed, and sheltered. He retrieved some of his telescopes from Sacramento and set them up at the corner of Broderick and Jackson streets, in San Francisco, every clear night.
Thousands of people looked through the telescopes while John talked to them in detail about what they were seeing. (This practice is still an integral part of Sidewalk Astronomy: the telescope operator must supply astronomical information so the viewers can understand what they see.) Eventually, John was able to support himself by teaching classes in telescope making and astronomy at the Jewish Community Center, the California Academy of Sciences and San Francisco's Randall Museum, where, among other places, he still teaches to this day.
In 1968, some of the young people who had made telescopes under John's guidance, and who joined him in setting up scopes at Jackson and Broderick, started a public-service organization named the San Francisco Sidewalk Astronomers. As the organization grew, larger telescopes were made and taken out to the streets. By 1970, the Sidewalk Astronomers had a 24-inch telescope, which was freeway portable. The possibility of showing deep sky objects to large numbers of people through very large telescopes led the growing band of Sidewalk Astronomers to National Parks and Monuments, Native American reservations, and to other locations where "dark skies and the public collide."
The complete fascinating biography can be found here:
sfsidewalkastronomers.org/sidewalk/sfsahistory/dobbio
========
There should be a place reserved for Dobson in astronomer heaven...