Post by Chicago Astronomer Joe on Nov 15, 2015 20:16:05 GMT -6
The Chicago Astronomer @ IHSCA Astronomy Club Visits the Adler Planetarium13 November 2015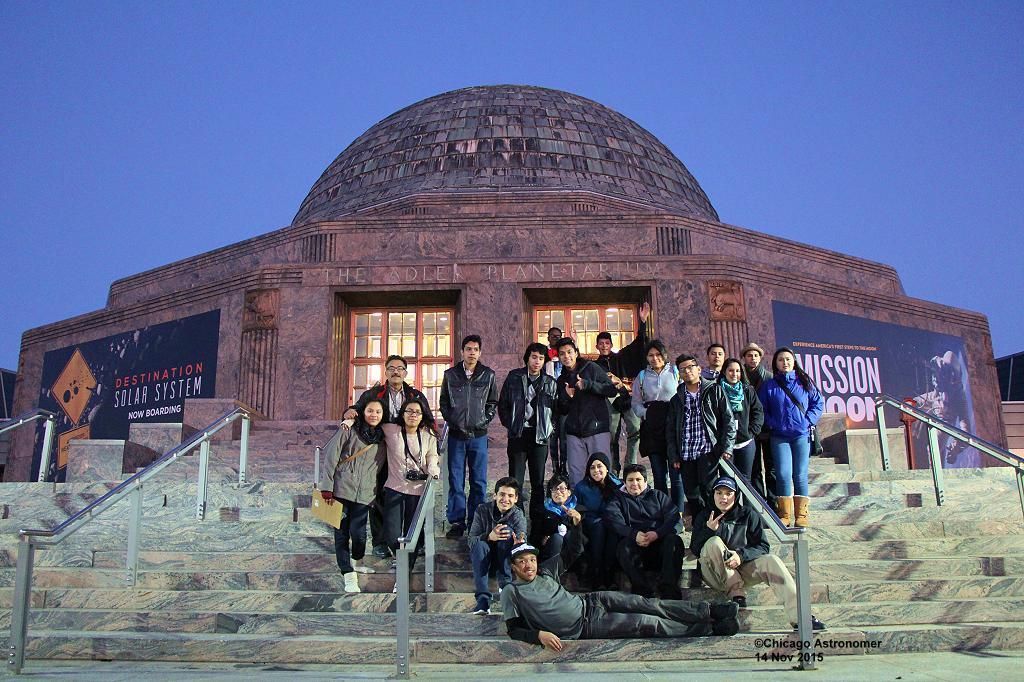 As part of the Light Pollution committee of the Chicago Astronomer @ IHSCA Astronomy Club, the crew had a working visit to the Adler Planetarium, learning about light pollution via sky show and classroom instruction.
Our Astronomy club Secretary, Camila is exceptionally good at making sure that all permission slips and emergency numbers are turned in and takes a head count of all participants...
We arrive at 3:00 pm and Adler STEM Community Ambassador Rosy Lugo meets the crew, proceeding directly to our Light Pollution classroom presentation with Ken Walczak from the Adler, discussing our collaboration plans measuring light pollution via Sky Quality Meters, all sky cameras and future CubeSat launches...
Club member Mirlette has become our auxiliary club photographer....

The powerpoint presentation is all cued up upon arrival and Ken starts with the plans of the Adler with our club addressing the light pollution for the museum's "Hack Day" activities...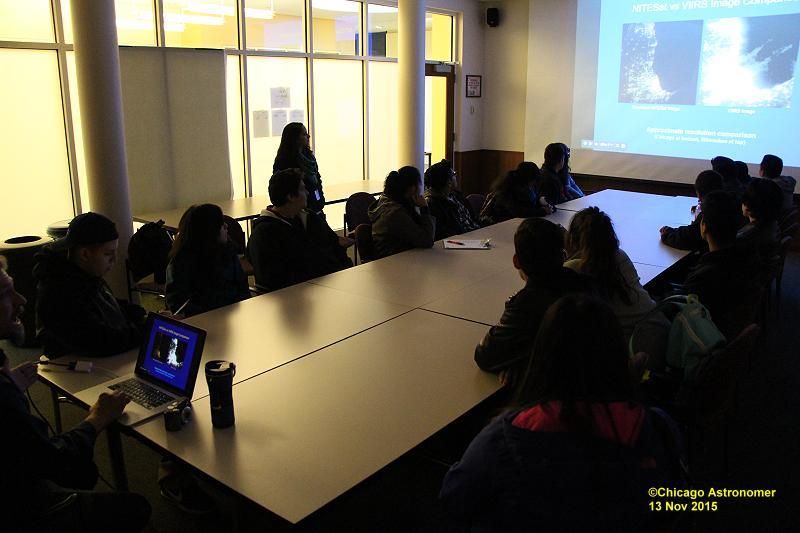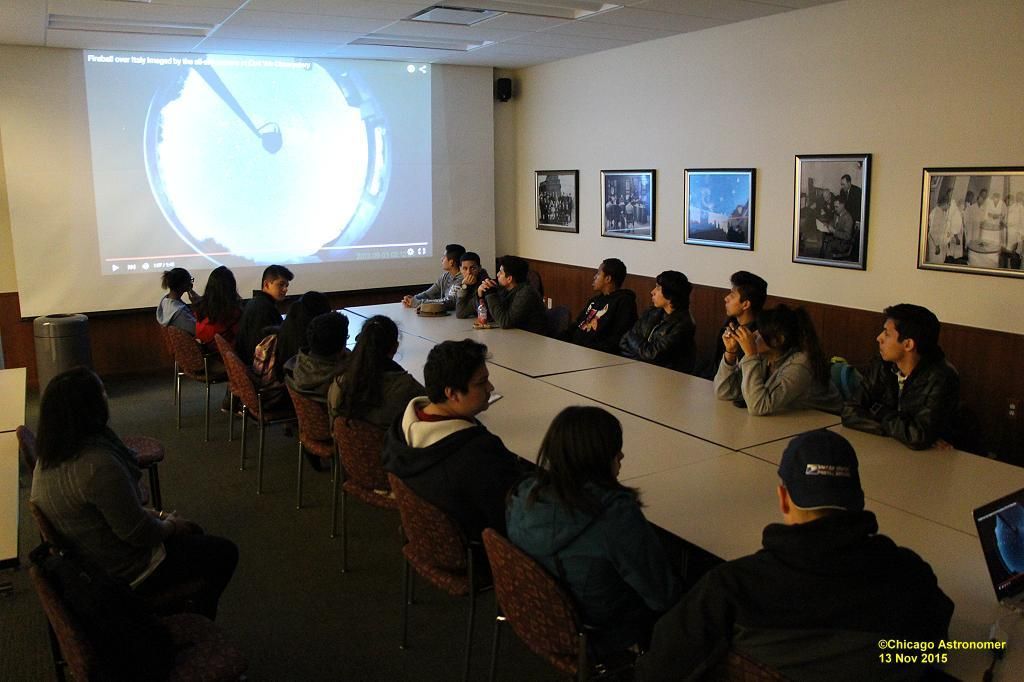 The C.A. crew will continue on their mission to learn more about light pollution and ways to address it, bringing awareness to our school, community and eventually the city. A trip to the Indiana Dunes is scheduled for the next day, to compare light meter readings in a darker environment from those in the city. We can also work on a "All Sky Camera", where a parabolic mirror can be place on our school roof and measure 360 degrees the ambient light pollution. (Also a good way to catch meteors!..

)
Also...in the future, we will also participate in the launching of a Adler Planetarium Light Pollution CubeSat, to gather light pollution data as it passes over our region...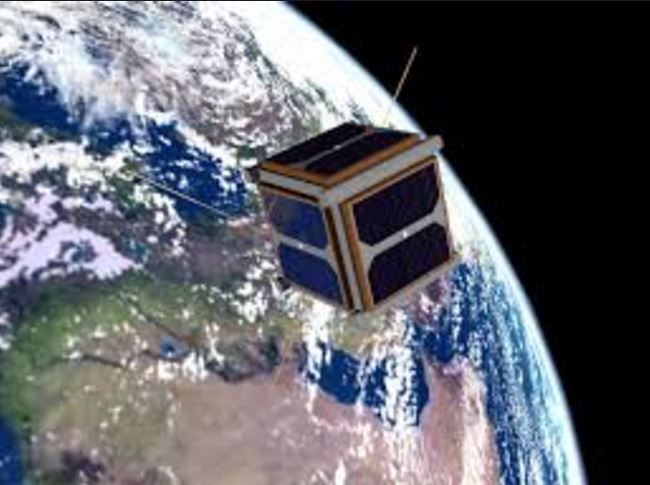 After our briefing, the crew then makes our way to the Definiti space theater and catch a sky show from under Chicago skies...and then to a darker sky environment - catching seasonal celestial constellations and highlights...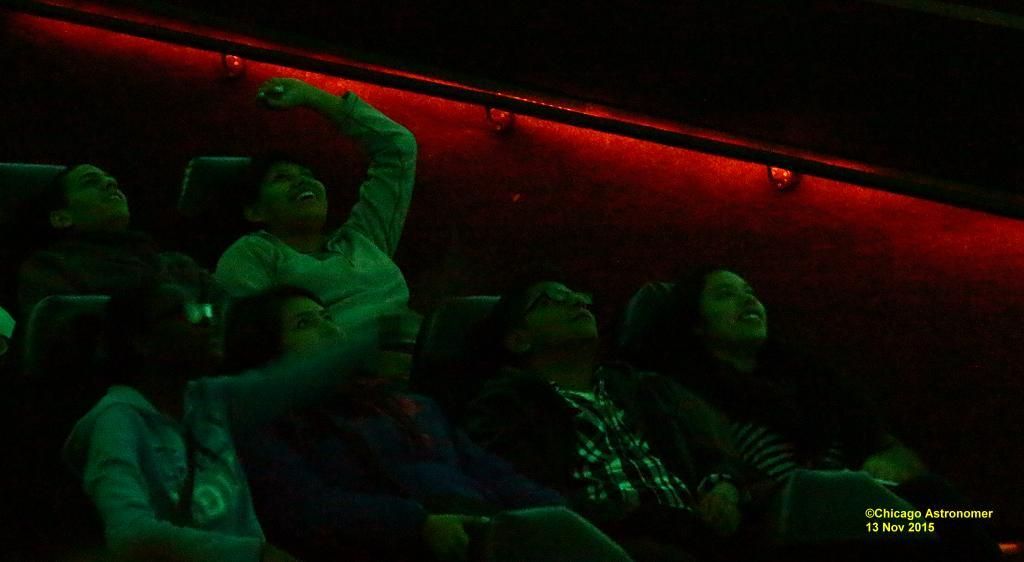 We visit the Doane Observatory during our visit and Fellow Observatory Facilitator Tom Kirke prepped for our visit...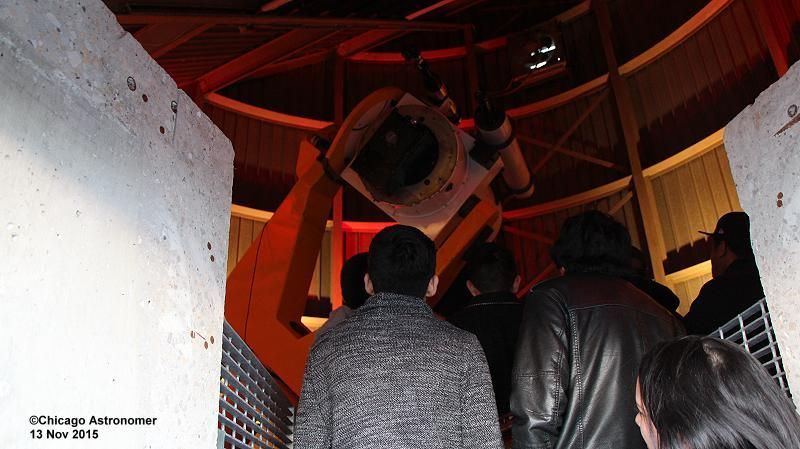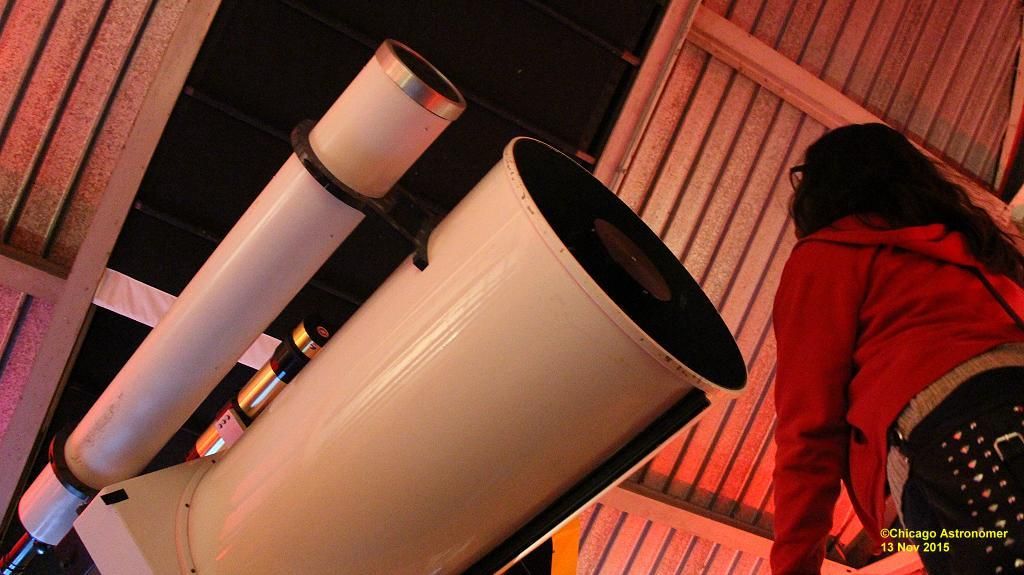 Tom tells the story on the Observatory and technical specifications of the scope, answering questions and members were encouraged to climb the ladder and peer inside the 20" Cassagrain telescope tube..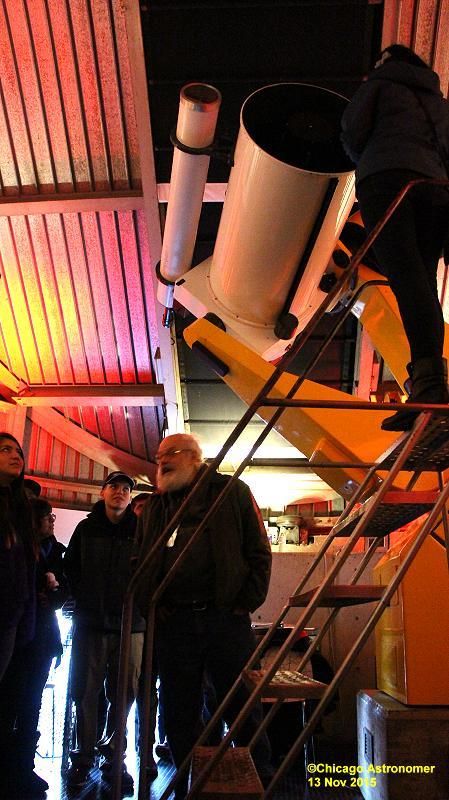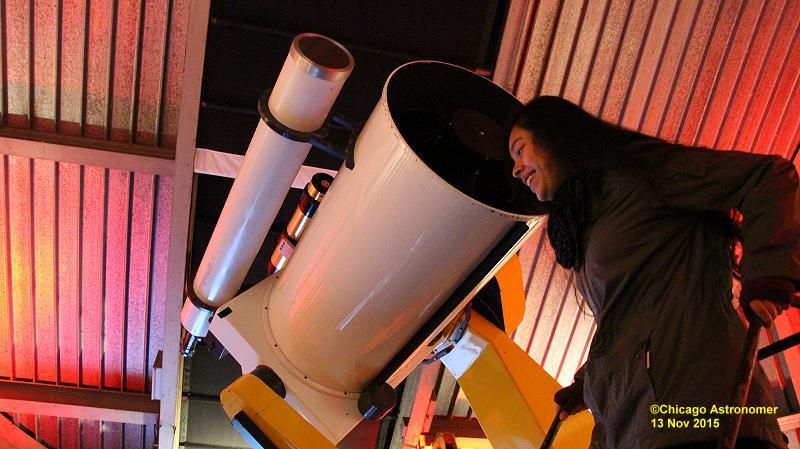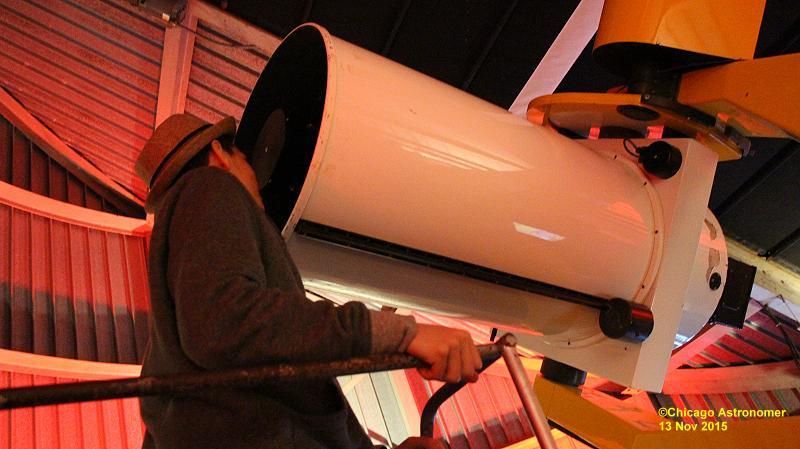 Jazzy with our Astro Club Mascot...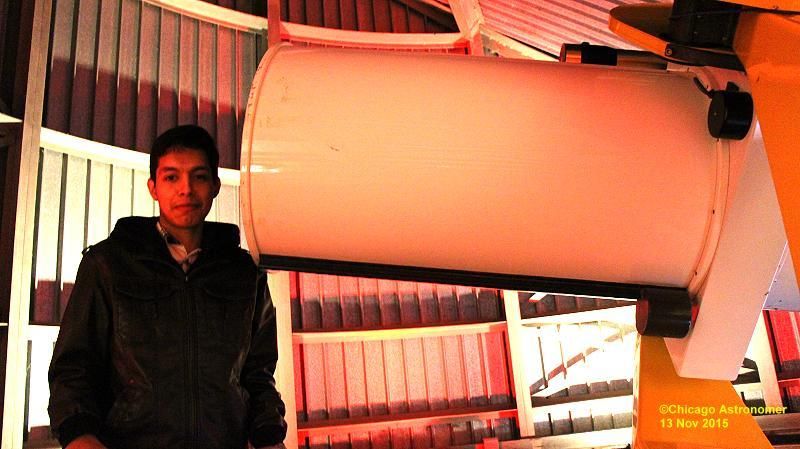 The crew was allowed to operate the observatory turret and move the telescope around....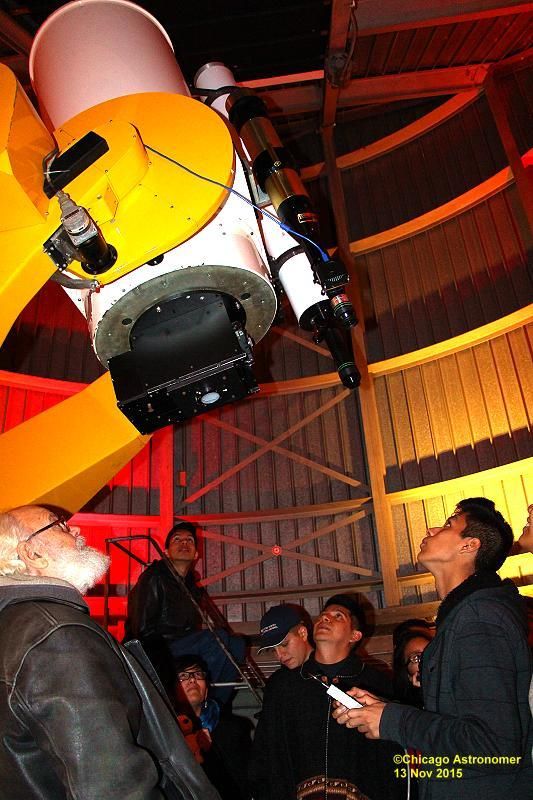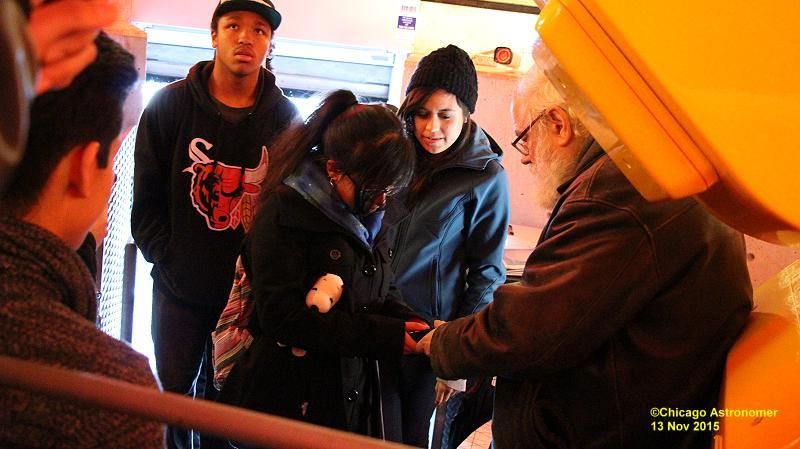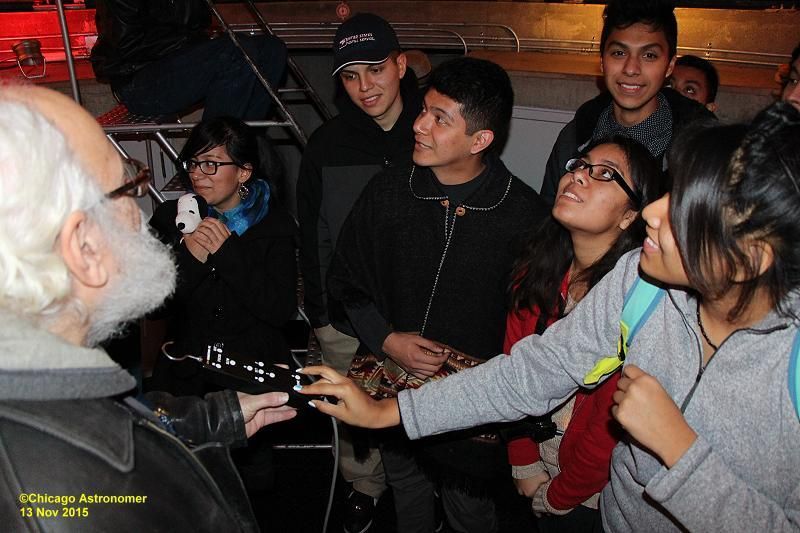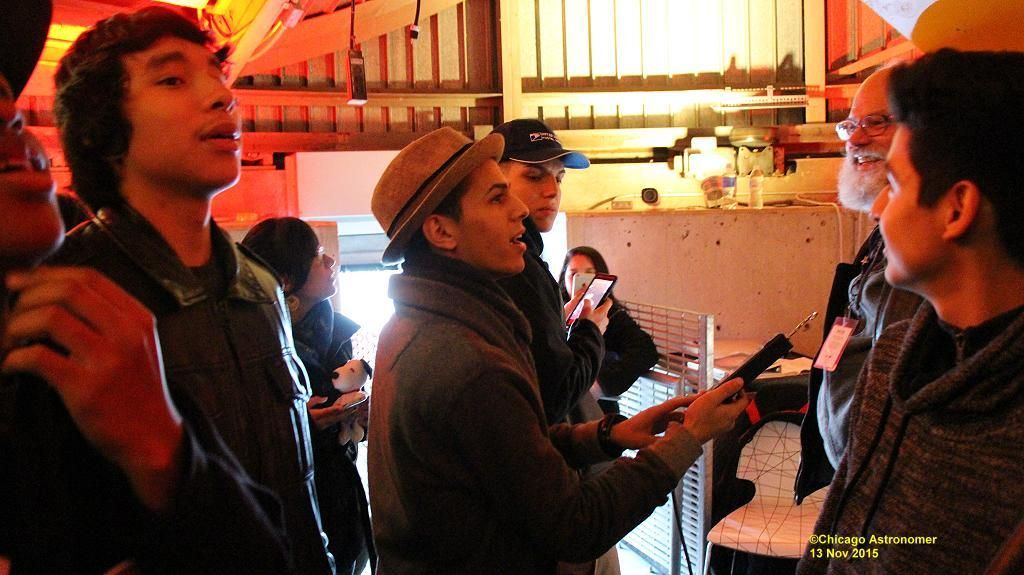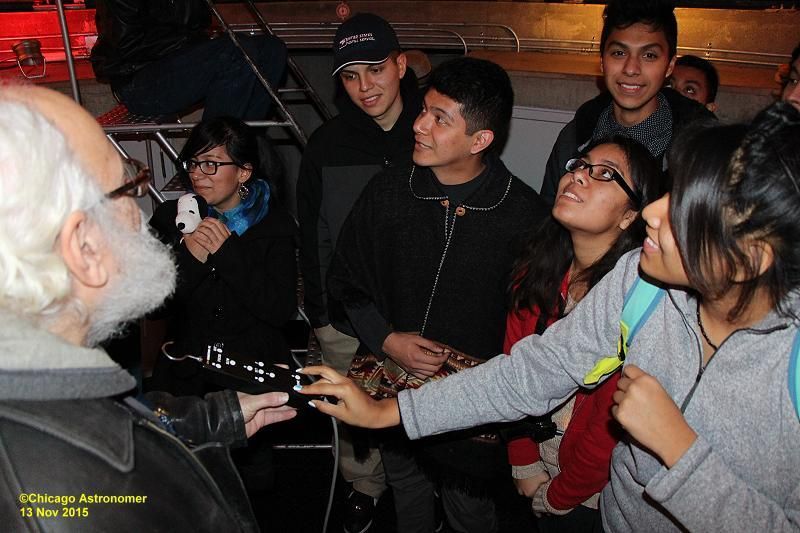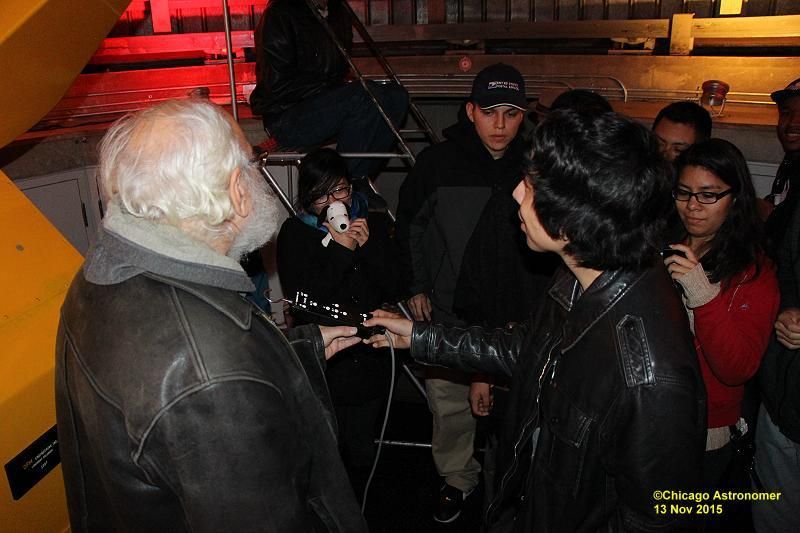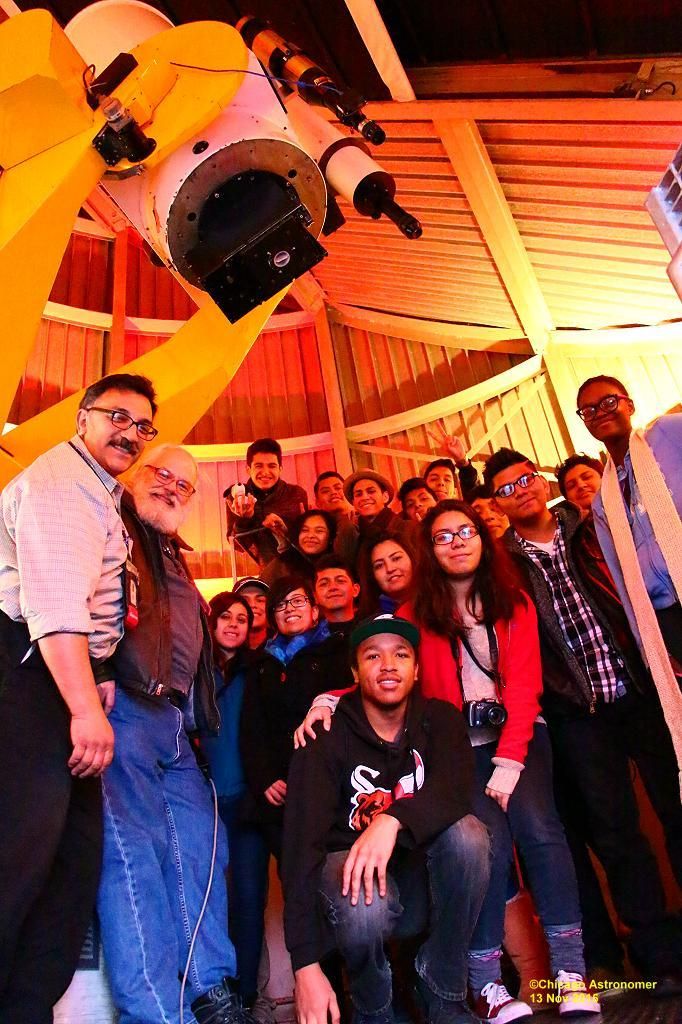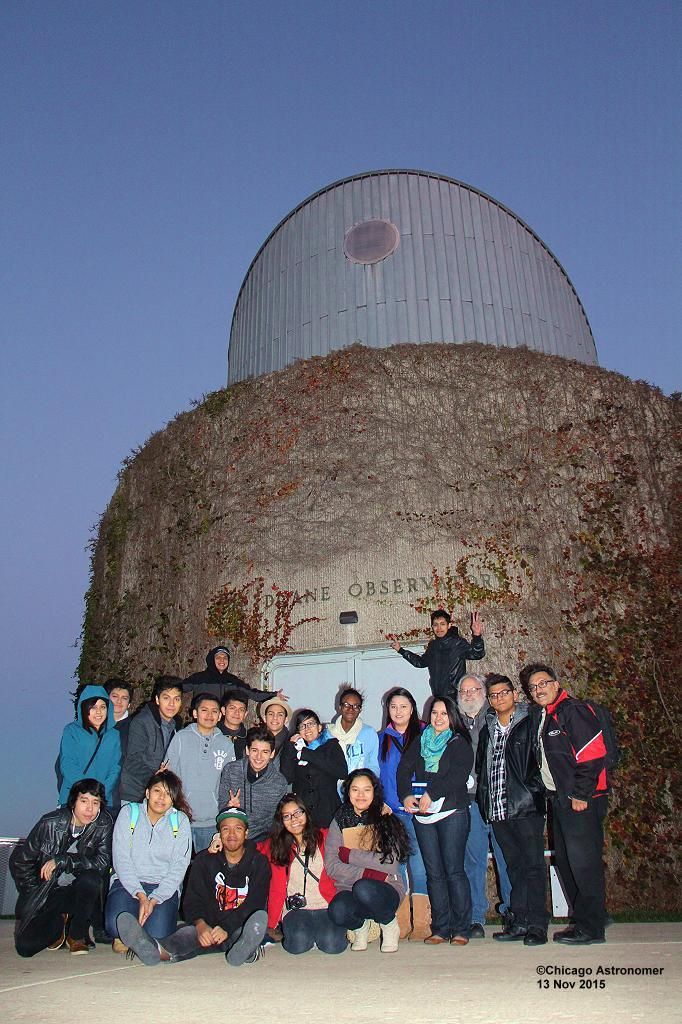 After our observatory visit, we grab a quick Galaxy stones group shot....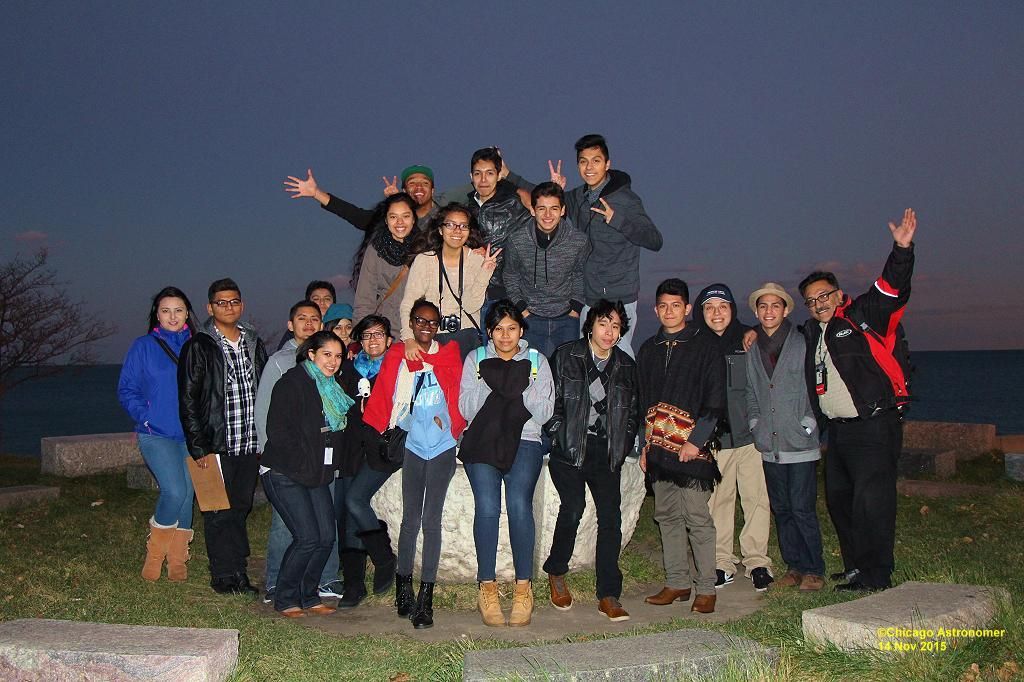 While waiting for our bus to return, we shoot some fun pics around the Adler..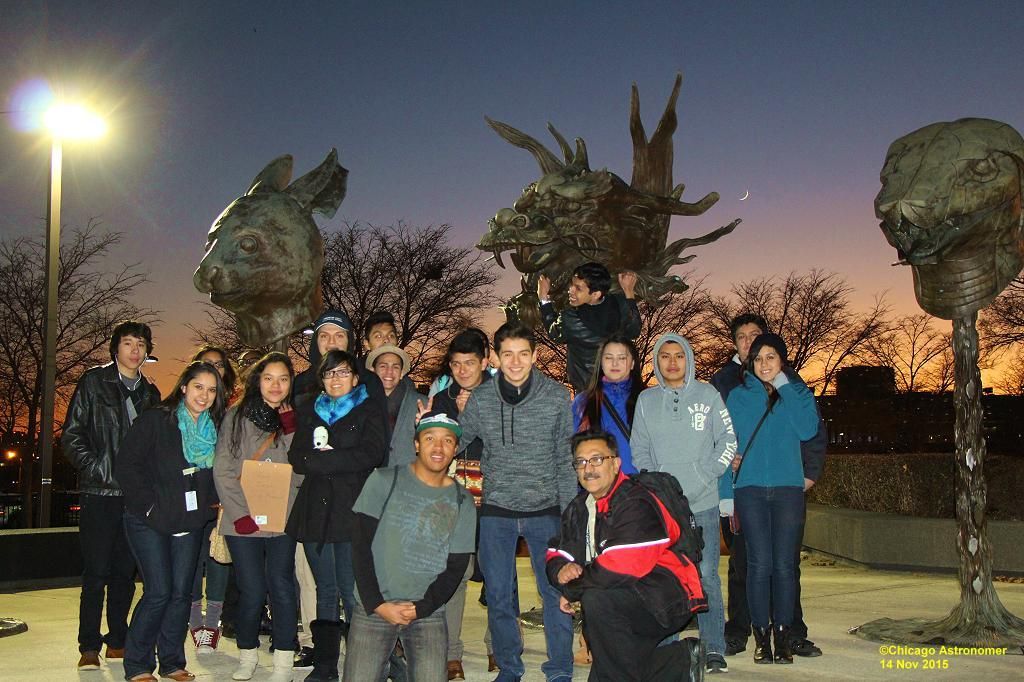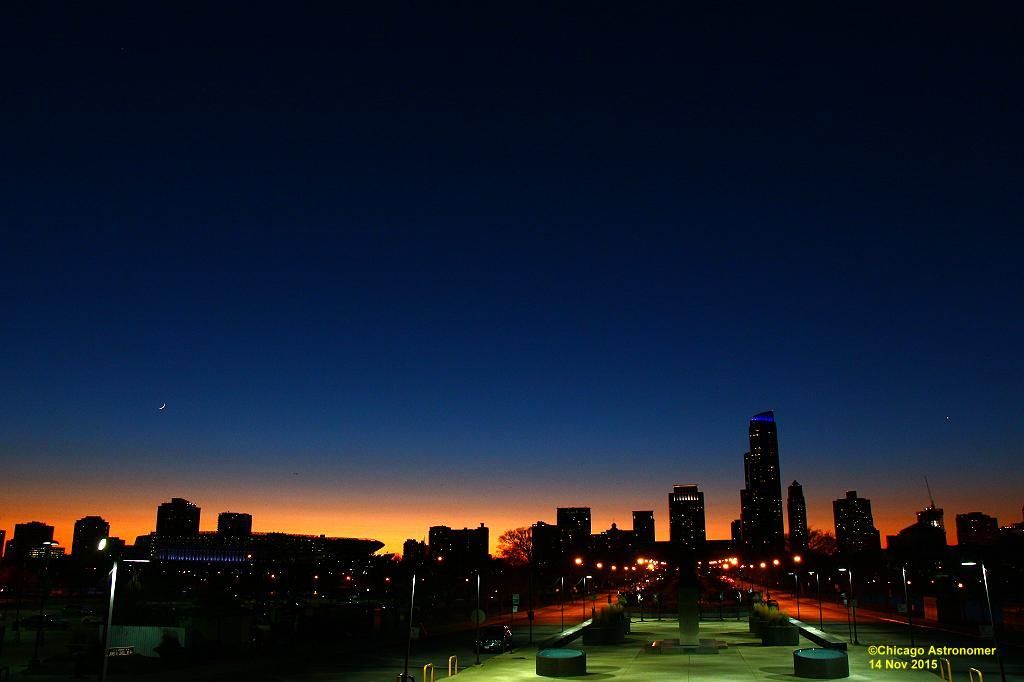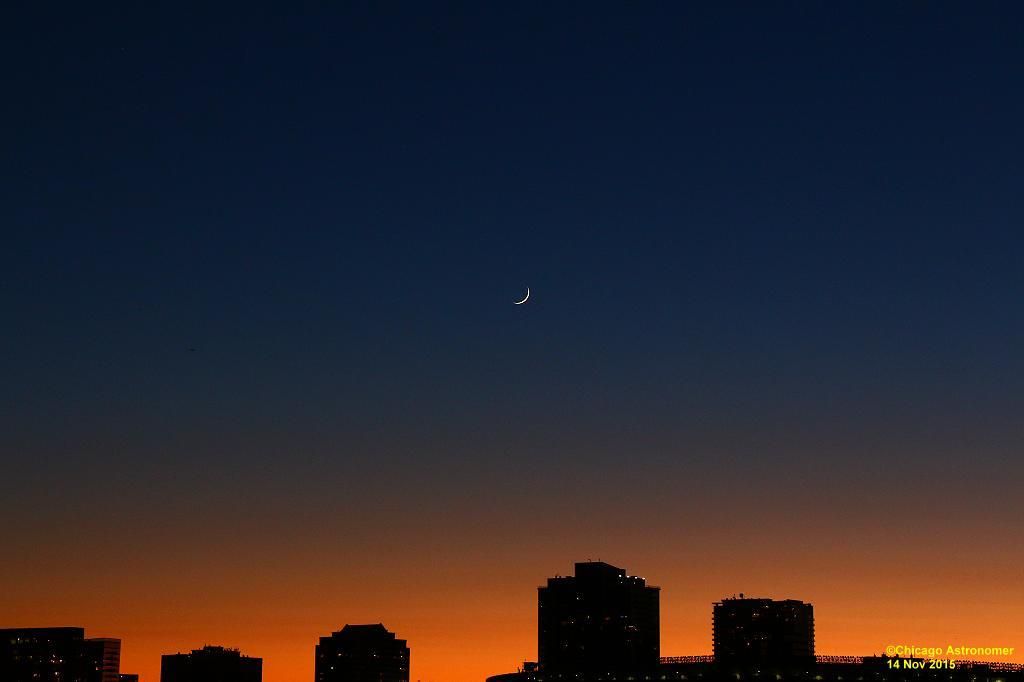 We crew had a great time in this all too short time at the Adler. We would like to revisit the museum on a weekend and have a leisurely learning experience together...
The Chicago Astronomer @ IHSCA Astronomy Club...solid