Post by Chicago Astronomer Joe on May 14, 2015 20:57:45 GMT -6
IHSCA Astronomy Club Views "Interstellar"12 May 2015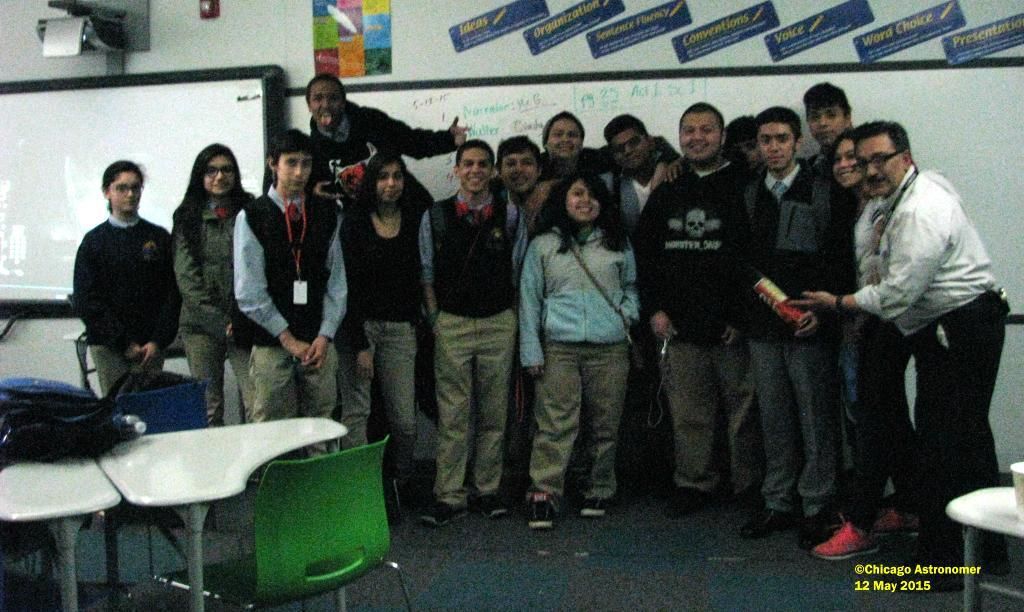 At the request of the club members, we viewed the movie "Interstellar" for this week's gathering...
This movie has elements that we discussed in prior meeting, (Black/worm holes, Time Travel, manned space travel etc...) and it would be a good class discussion after the viewing. The members really enjoy the subject of partical physics, string theory and time travel.
I had the pleasure of meeting Theoretical Physicist Kip Thorne at a lecture at the Adler Planetarium a few years back, where he shared his researched with us on his black hole studies and the animations of this upcoming movie - which is based on his work....
We have a limited amount of time (90 minutes) and we start...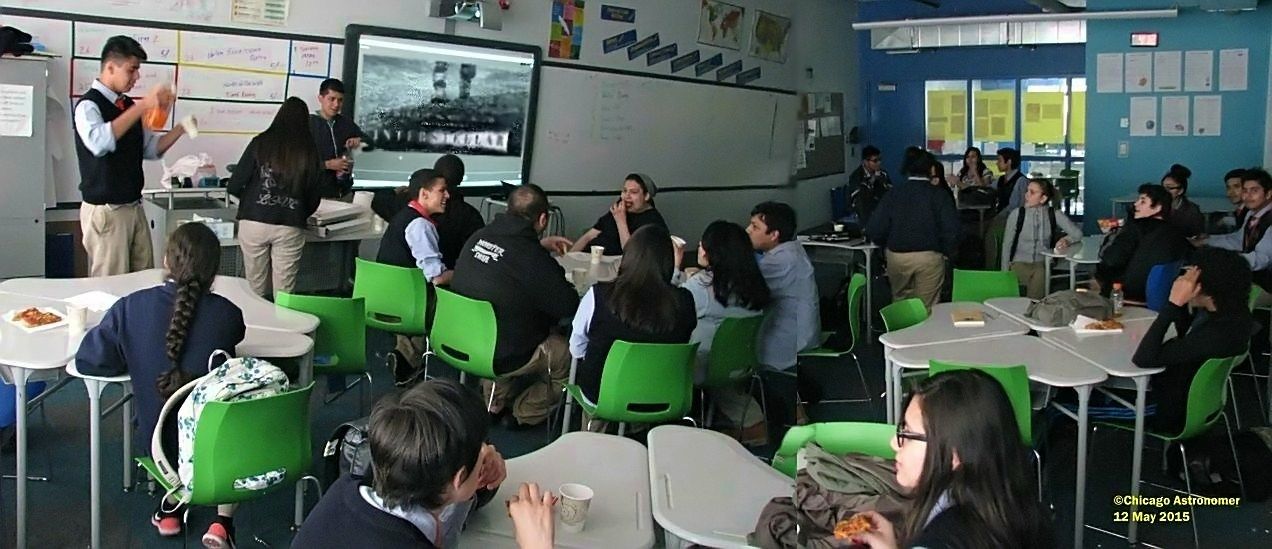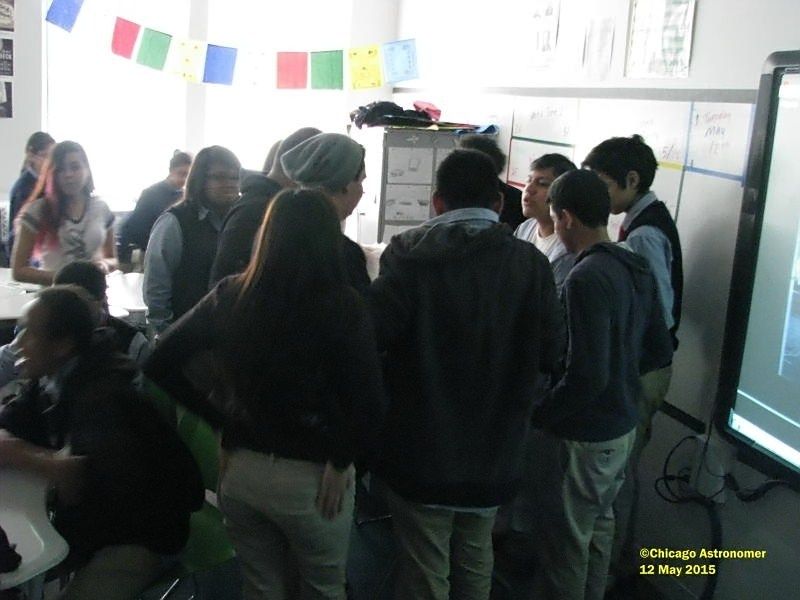 We all pitched in for pizza, but it ran out before everyone could obtain some and I feel bad about it....

Playing the movie on the Promethean Board, we start the film, answering questions as points of interest come up in the storyline...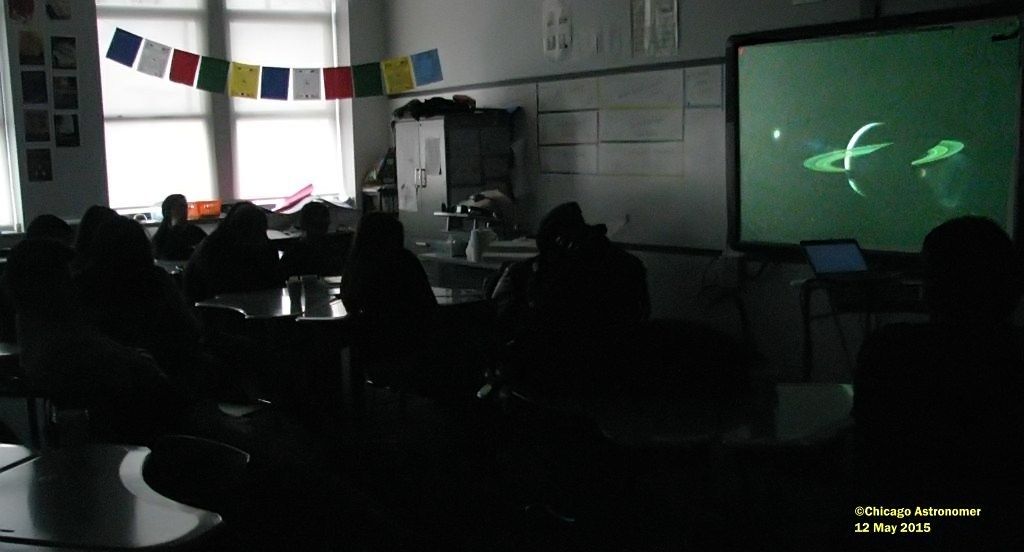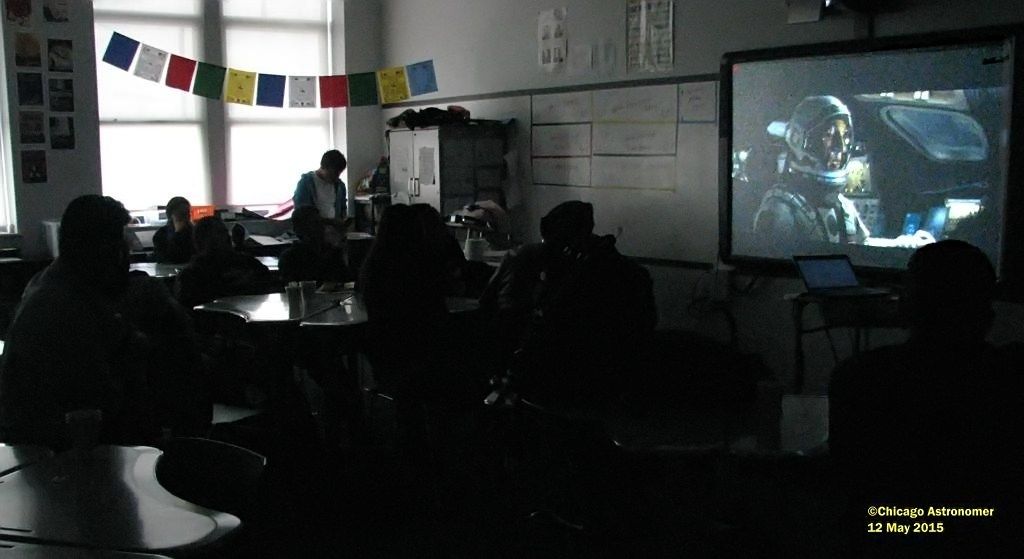 (Personal observation: I thought, after viewing the movie a second time....that the first half is rather dry. Yea, character development, background build-up and set-up are needed, but I was mentally pushing for the good parts, you know...the black hole stuff.)
We had to stop the movie just as the astronauts were preparing to dive into the Black Hole due to time constraints and we will start up where we left off at next week's meeting..this time with plenty of pizzas for everybody...