Post by Chicago Astronomer Joe on Apr 9, 2015 20:36:26 GMT -6
C.A. IHSCA Astronomy Club
07 April 2015
(Spring Break)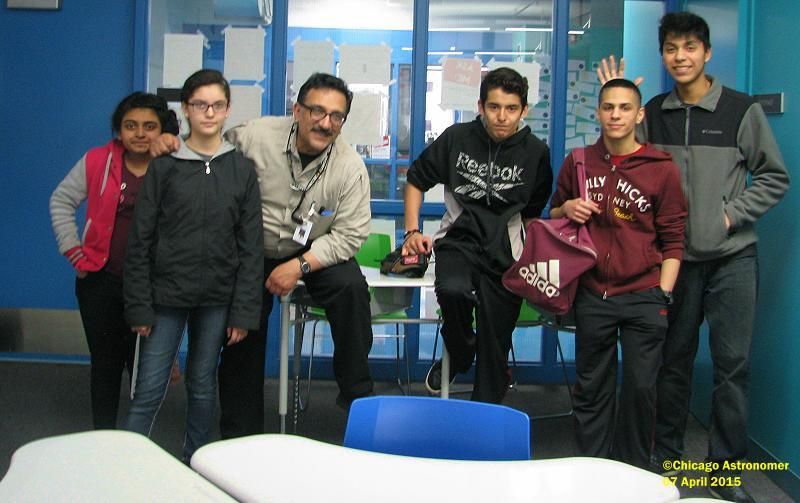 Last week, the astro crew asked if we would meet during spring break. I left it up to the members if they wanted to take time away from their break and come on in. Those who could stated that we should schedule a meeting, others would be away or involved in scheduled extracurricular activities.
I had planned a solar session with telescopes for our next meeting if clear, but as it was, the meeting date was heavy overcasted with drizzly periods. The back up was a lesson on types of Telescopes and how they work...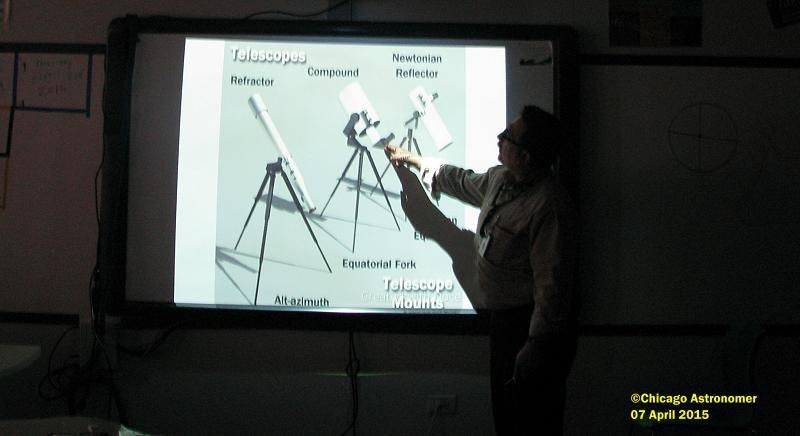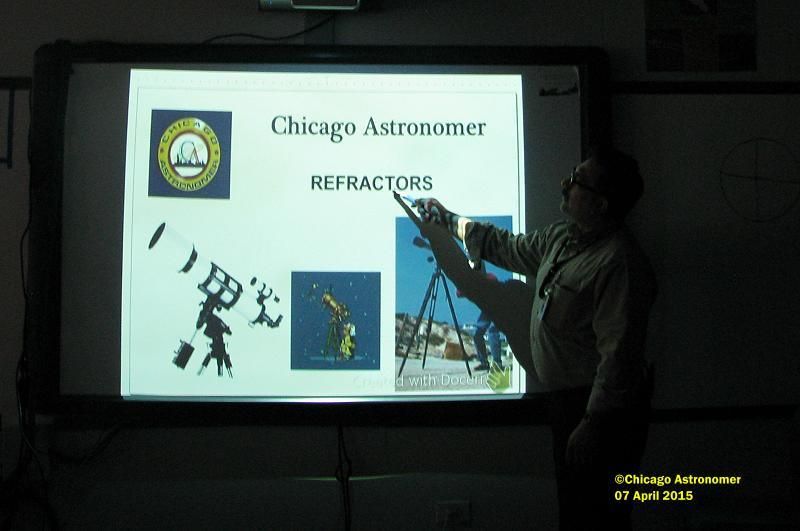 Refractors provide the crispest views, utilizing a straight through light path - no mirrors (except the diagonal at the end for comfort)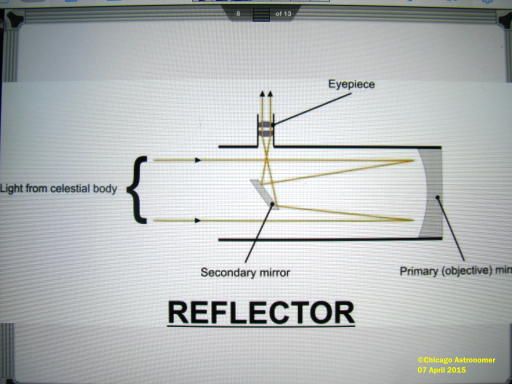 Reflectors use mirrors, have much larger apertures and are the best value.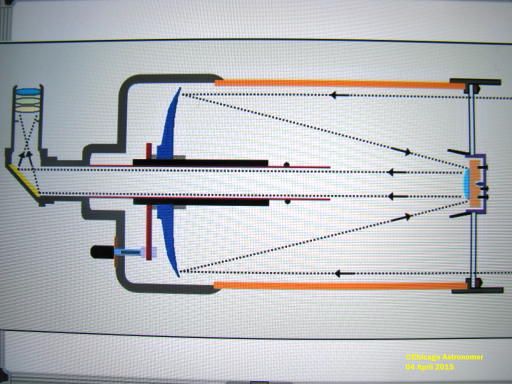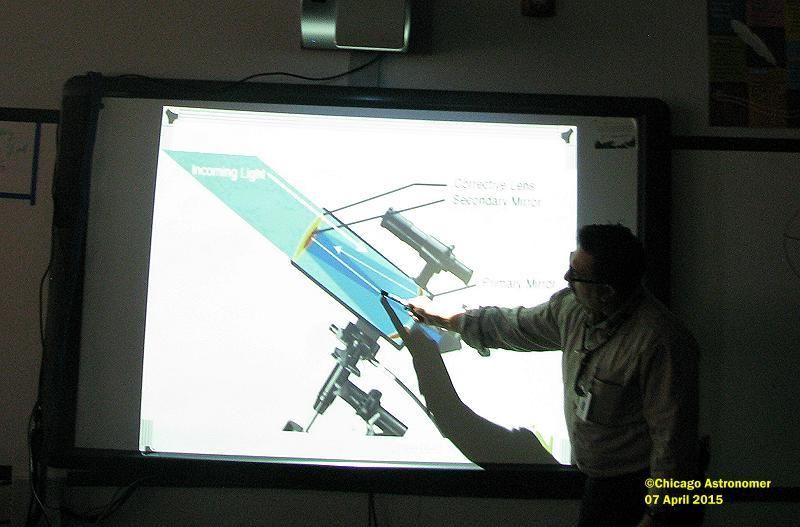 SCTs fold light within itself, drastically shortening the tube while still maintaining the focal length nd good magnification - utilizing two mirrors and a corrector plate.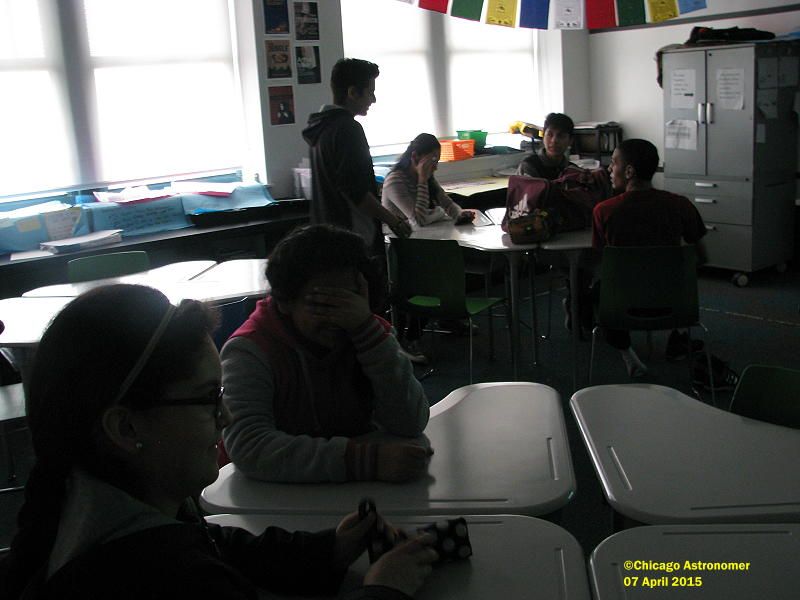 After the presentation, I had images of different types of scopes, in rapid succession, thrown up on the screen and had the students identify the type. Some were tricky, but for the most part got them correct.
And before you knew it, the members could tell the difference between Refractors, Reflectors and SCT telescopes and how they gather light. Throw in finder scopes (refractors) and in one classroom lesson, now know instruments of science. When we do actual evening astronomical observations, telescopes won't be such a mystery.
We also reviewed the Lunar Eclipse of the past weekend and of the participation of two members of the crew...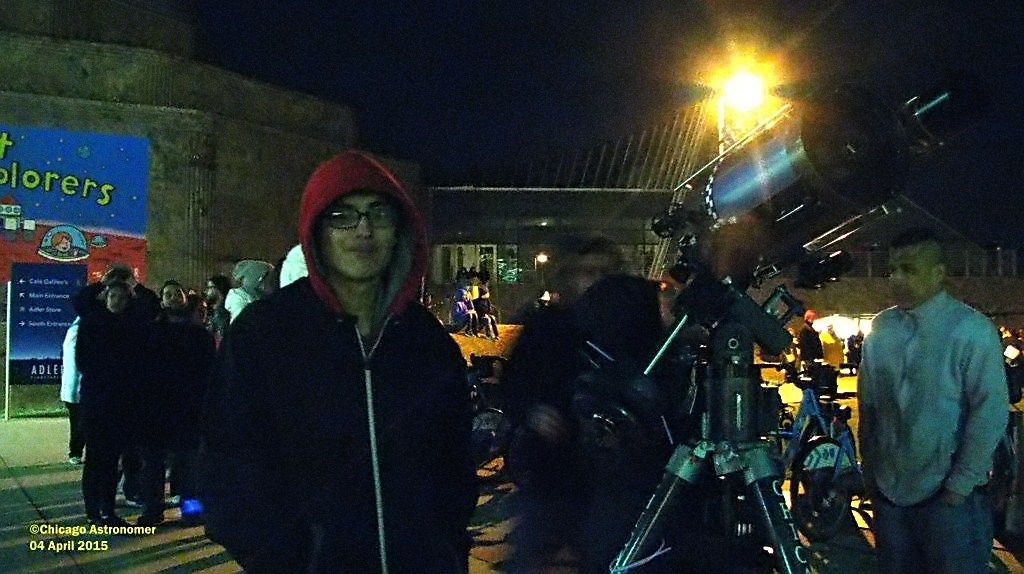 Full narrative and pics here:
IHSCA Students work the Lunar Eclipse
Next week: Actual Solar observations through the C102mm refractor and the H-Alpha scope....if cloudy, types of telescope mounts.