Post by Chicago Astronomer Joe on Apr 9, 2015 17:55:51 GMT -6
IHSCA Astronomy Club

24 March 2015
This week, we elect Officers of the club. I announced the process to the students last week and they were asked to stand up and state to the class why they wished to take on the duties of:
President
Vice President
Secretary
Each interested member told us why the after, the crew voted by secret ballot...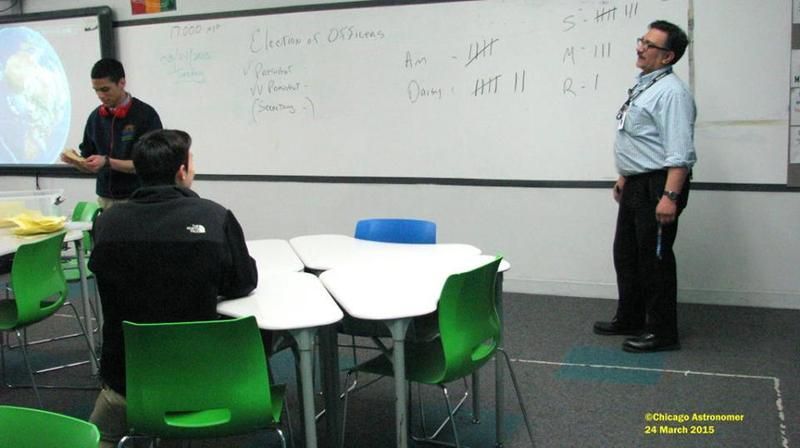 The ballots were read and called out by a non-running member and I tallied the count...
President: Daisy Solis
Vice President: Amauri Garcia
Secretary: Susana Terova
A round of applause, the Officers took their positions and we start with class.
This week, in preparation for actual solar viewing soon, I discussed Solar mechanics...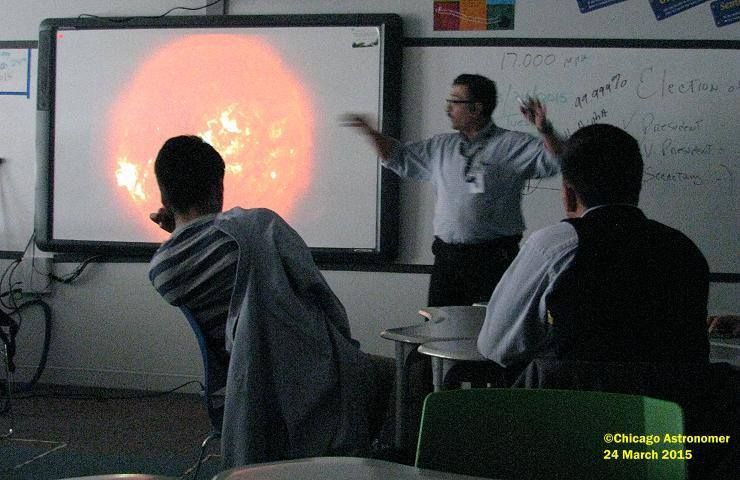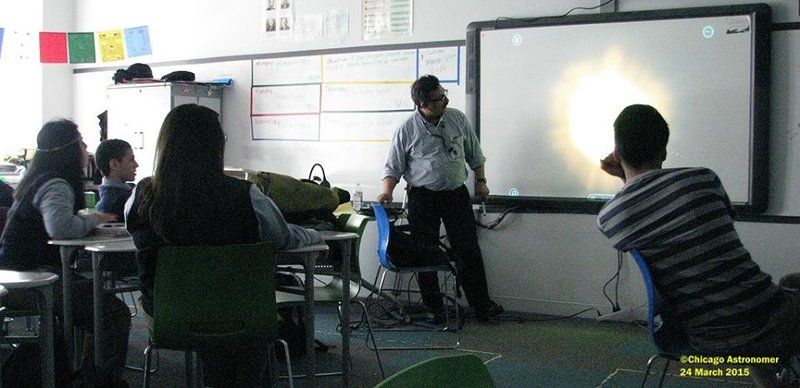 We discussed the properties of light, spectrum and what solar filters allow to pass through, provided safe viewing for the observer...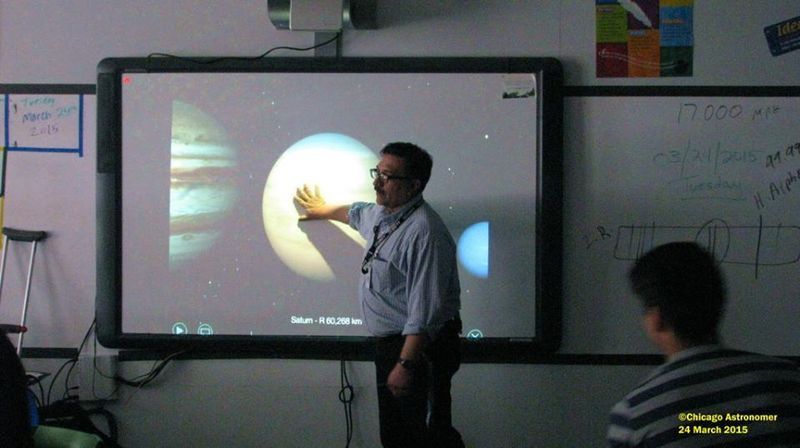 Using the iPad Mini via lighting adapter to HDMI, the connection to the Promethean projector makes for a nice avenue for instruction.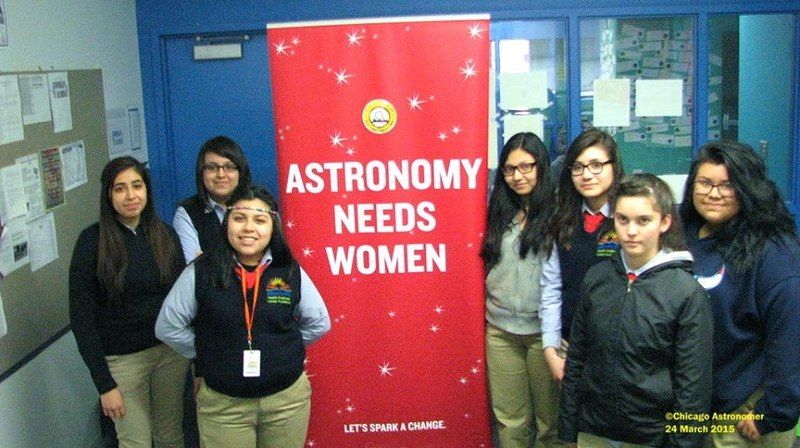 At the end of our session, I took the opportunity to recognize "Women's History month" by gathering our young ladies for this pic.
I was presented this neat vertical banner by the nice folks at ComEd during a talk by the first African American Astronaut Dr. Mae Jameson...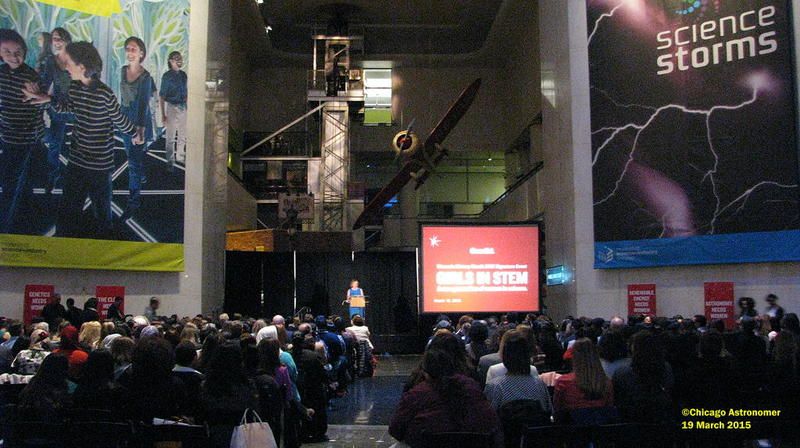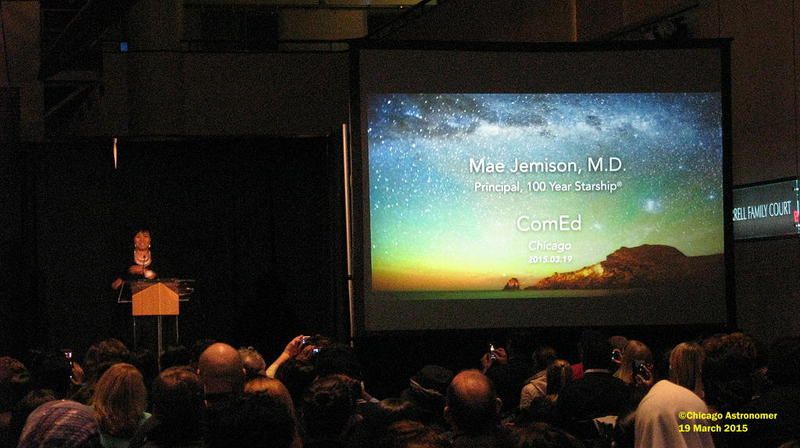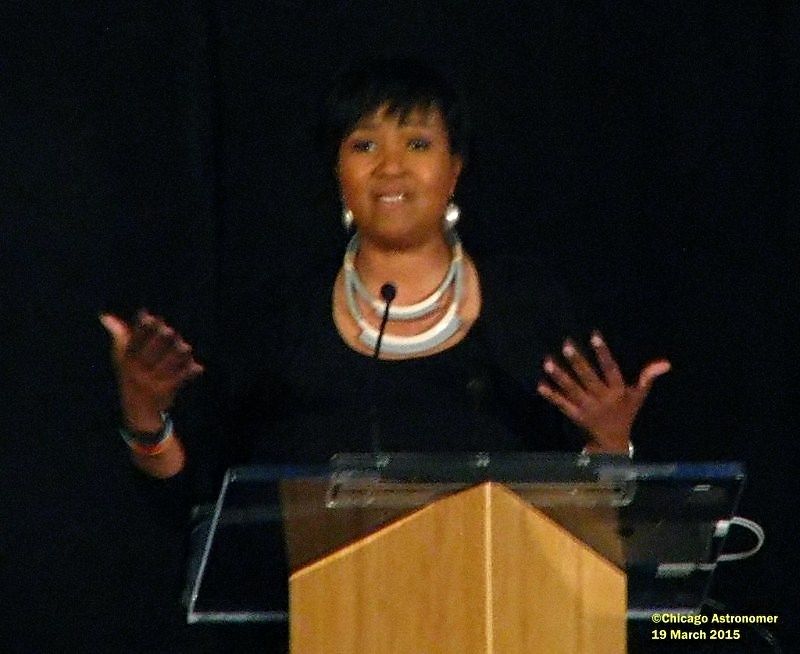 Dr. Jameson hands me her card and tells me to contact her. Perhaps, since she was born and raised on the southside of Chicago, she may be interested in a Chicago Astronomer event!
Noticing these cool banners all around the stage area, I wanted to document this one especially......and now I have it to display for future Chicago Astronomer public sessions.
Next week: Eclipses, Transits and Occultations