Post by Chicago Astronomer Joe on May 23, 2007 0:54:13 GMT -6
A Free 1.5x Teleconverter Lens and Related Test
This evening, I was at the lakefront playing with camera to telescope configurations and taking test Moon shots. In my case of loose optics and parts, I came across a lens I saved from an old video camera and thought perhaps, I could use it for the Canon Powershot S3.
It was a windy night, and the tripod had shake, but I was able to snag some Lunar shots without and with the Teleconverter.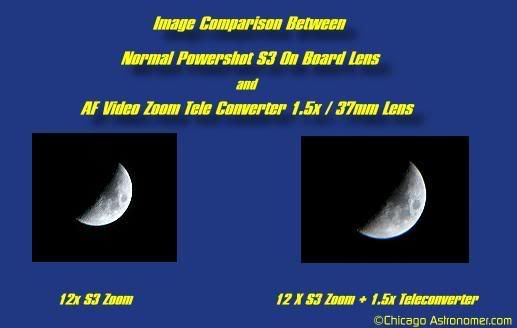 The first image was taken with full 12x optical zoom on the S3. The second image was taken with the 1.5x Teleconverter just placed against the UV filter that was screwed onto my lens adapter. The size of the image was not altered, but the cropping could have been better. It is as it was exposed.
There is a slight magnification factor here, well 1.5x, and the image is sharper. I found that the sharpest focus is not at infinity, as with the normal lensing. I have to back off a bit to achieve a sharp image. This I like, as the S3 has a problem with resolving a true sharp focus set at infinity and I can now go "past" infinity focus. I can manually rack back and forth to get the focus right now.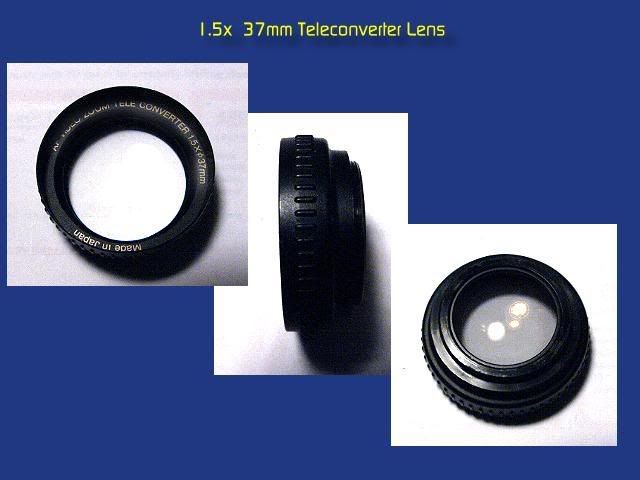 I attempted to take images of the Chicago skyline to compare the lens mechanics, but the winds were buffeting the camera set up and I could not get a clear non blurry shot. But this following example shows the increase in magnification of the teleconverter.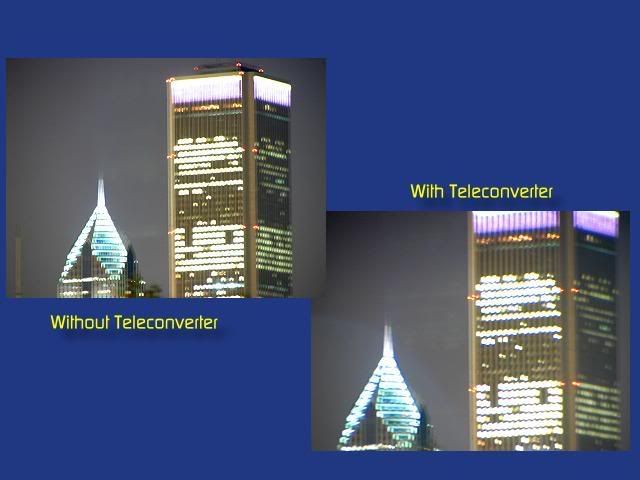 The lens itself is only 37mm and the 58mm lens adapter swallows it, but it fits nicely within the diameter of the UV filter. I will develop a holder of sorts that will contain the teleconverter and use it in conjunction with the 58mm lens adapter.
I recommend all fellow S3 owners to search their broken video cameras in salvaging the optics for use in our cool little camera. I know I have a couple laying around waiting to be broken into.
For a free hunk of glass...it ain't bad!