magic612
Full Chicago Astronomer






member is offline









Joined: Sept 2011
Gender: Male


Posts: 375
Location: Peotone, IL

Nibiru found! Well, not quite; more like theorized
« Thread Started on May 22, 2012, 8:24am »

---

An astronomer seems to think that the orbits of Kuiper Belt objects can only have the orbits they do because of a larger planet tugging on them. Interesting thought, but not much proof.

http://news.nationalgeographic.com/news/....-space-science/

End times....

---
-=CROMAN=-
Tenured Chicago Astronomer







member is offline




Joined: Jan 2011
Gender: Male


Posts: 649
Location: South Elgin

Re: Nibiru found! Well, not quite; more like theor
« Reply #1 on May 22, 2012, 10:38am »

---

I think George Lucas was a reincarnated mayan who was told about the future by the Annunaki. Star Wars is the proof. Think about it, dark energy is obviously the force and the death star has Nibiru writen all over it.



---
Chicago Astronomer Joe
Administrator







Administrator
member is offline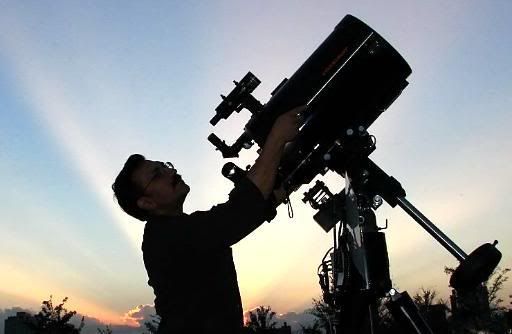 Bringing Urban skies down to the city







Joined: May 2004
Gender: Male


Posts: 7,173
Location: Chicago, Illinois, USA, Earth,

Re: Nibiru found! Well, not quite; more like theor
« Reply #2 on May 22, 2012, 10:56am »

---

There is also the theory that since a great deal of stars are not solo bodies, but as part of a binary system, that our own Sun is too a binary.

We will just have to see.

End Times indeed.

---

Chicago Astronomer Joe

Founder, Administrator and Chief Astronomer

Telescope/Observatory Facilitator

Adler Planetarium & Astronomy Museum

Resident Astronomer

Chicago Park District

JPL/NASA Solar System Ambassador

www.twitter.com/astronomerjoe

Facebook: Chicago Astronomer

Astro#:773-299-8171

"We are all in the gutter, but some of us are looking at the stars."